CHARITY & GIVING
At Sass & Belle we enjoy spreading the love and are extremely proud to have a partnership with the children's charity, War Child.
'War Child is a wonderful charity that sheds a light on the most vulnerable children in terrible war-torn conflicts. The work that War Child do to directly aid children in the most dangerous countries in the world and the on-going support, education and relief that they provide for those families is absolutely incredible. As a father, it is needless to say that these issues are close to my heart. Millions of children depend on the hard work of War Child and it is imperative that its work continues. This is why Sass & Belle are incredibly proud to support War Child.' - Richard Stone, M.D. Sass & Belle.
War Child is the only specialist charity for children affected by war, delivering high-impact programmes to rebuild lives in countries including Afghanistan, Iraq, Syria and Uganda. The charity aims to reach children early in the conflict and support them to deal with the traumas, equipping them with the skills to go back to school and providing training to young people so they can support themselves. From helping Syrian children access education to enabling girls to escape life on the streets in the DRC, War Child puts children at the centre of the solution.
By keeping children safe, giving them an education and equipping them with skills for the future, War Child's work is life-changing.
We are proud to announce that over the last 2 years we have raised a total of £25,116.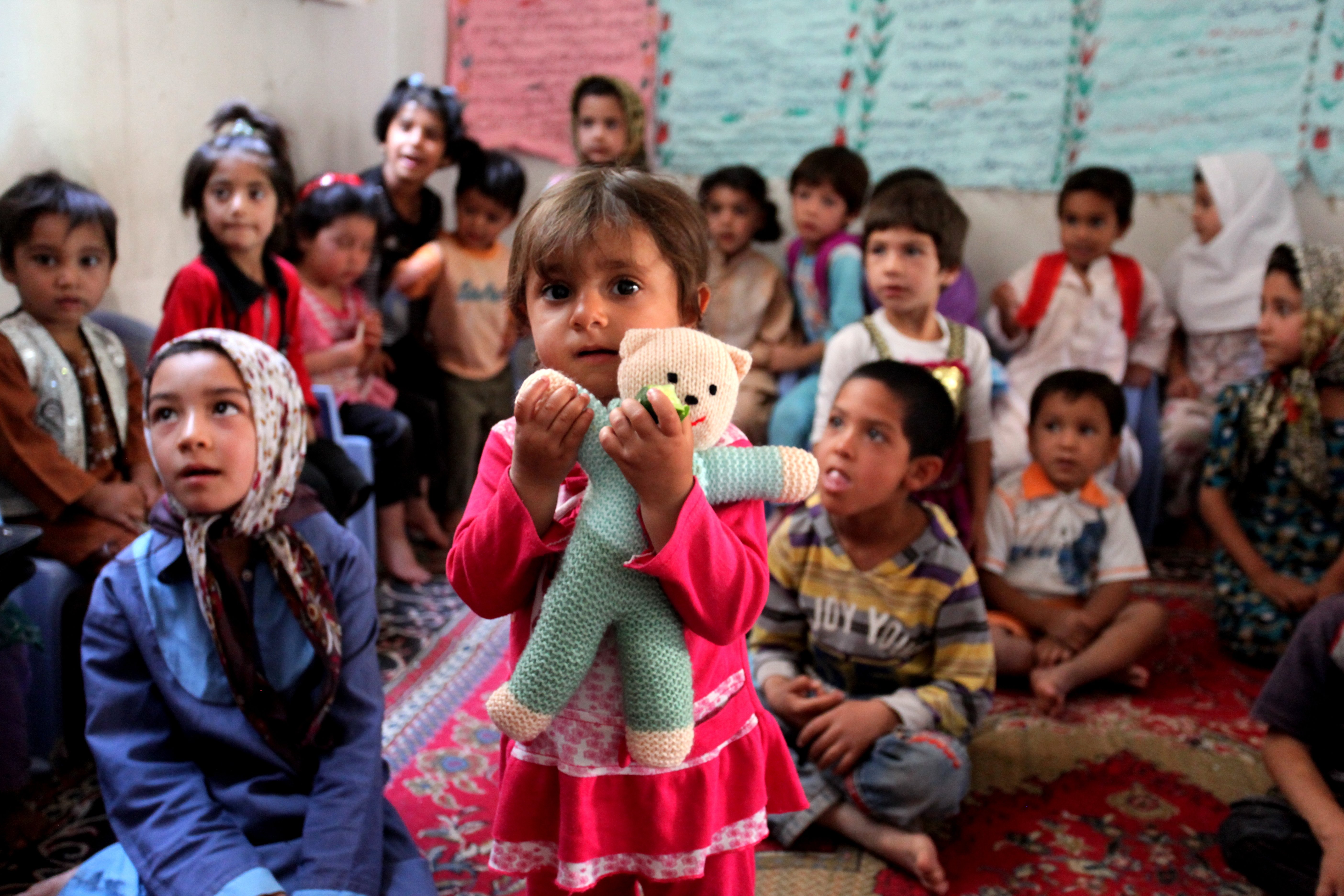 Previous Campaigns
We created many campaigns in the last two years to help raise funds for War Child.
Sass & Belle X War Child | The Gift of Giving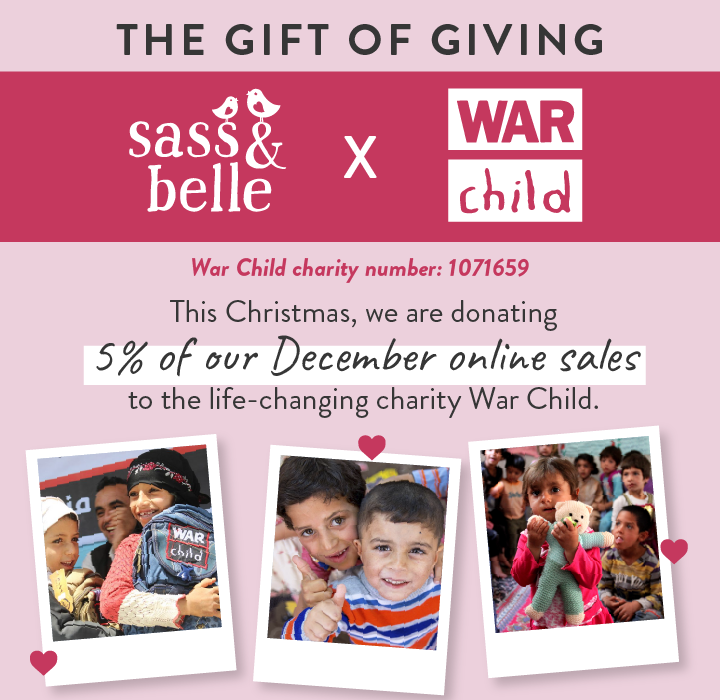 Thanks to our customers who placed their orders through Christmas, we managed to donate a magnificent £4,295 to War Child.
Sass & Belle X War Child | Decorate to Donate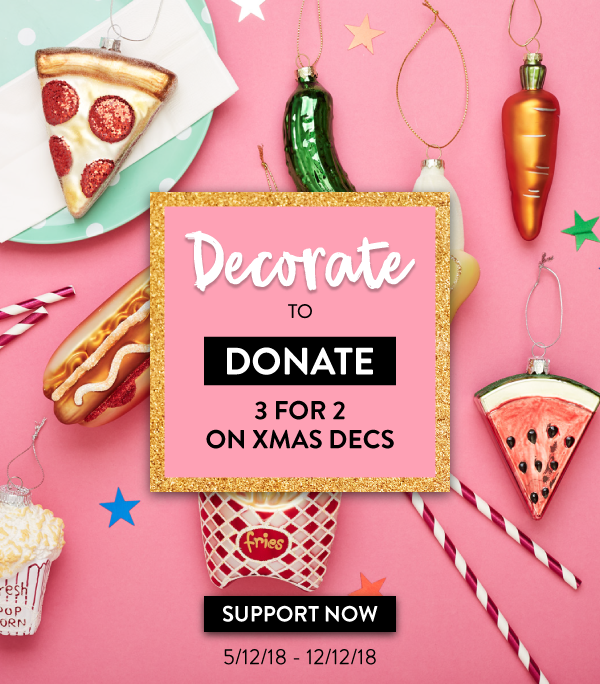 This campaign saw 20% of all sales made online from our magnificent range of Christmas decorations, donated to War Child.