11 Things To Do - A Perfect Weekend in Brighton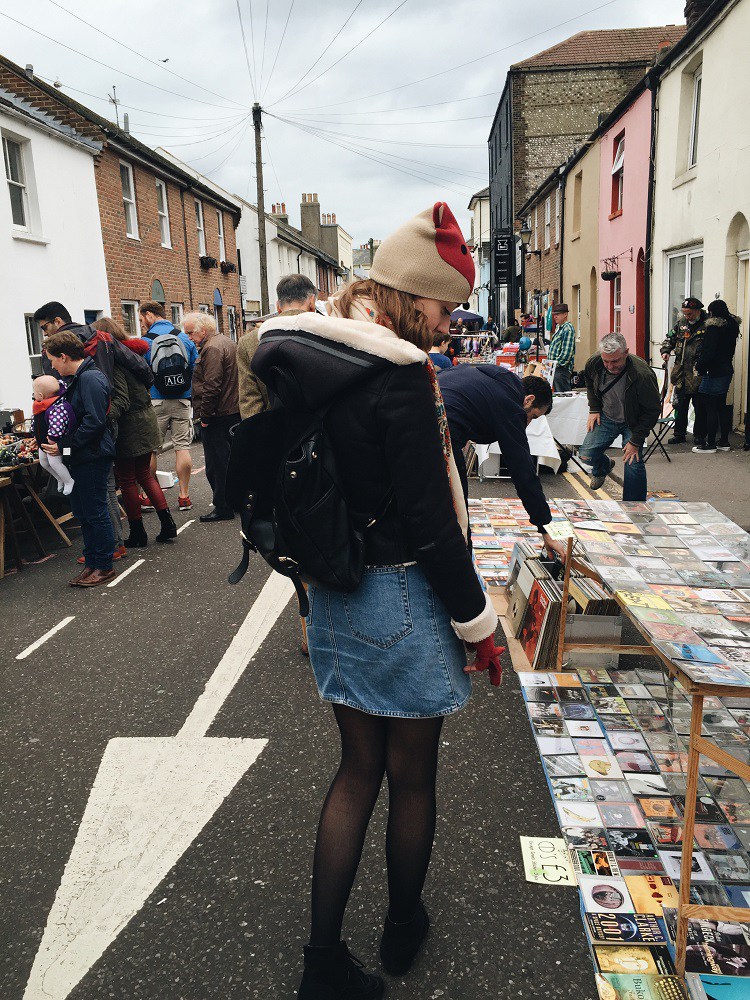 Oh we do like to be beside the seaside! Brighton is one of our favourite places and not just because it is home to one of our lovely Sass & Belle stores (although you have to admit, it is pretty). Maybe it's the sea air, or the laid back vibes, but whenever we leave the city, we feel as though it's stolen our hearts. There's so much to do it can be overwhelming so we've planned out the perfect Brighton weekend. You can thank us later...
Brunch at Silo cafe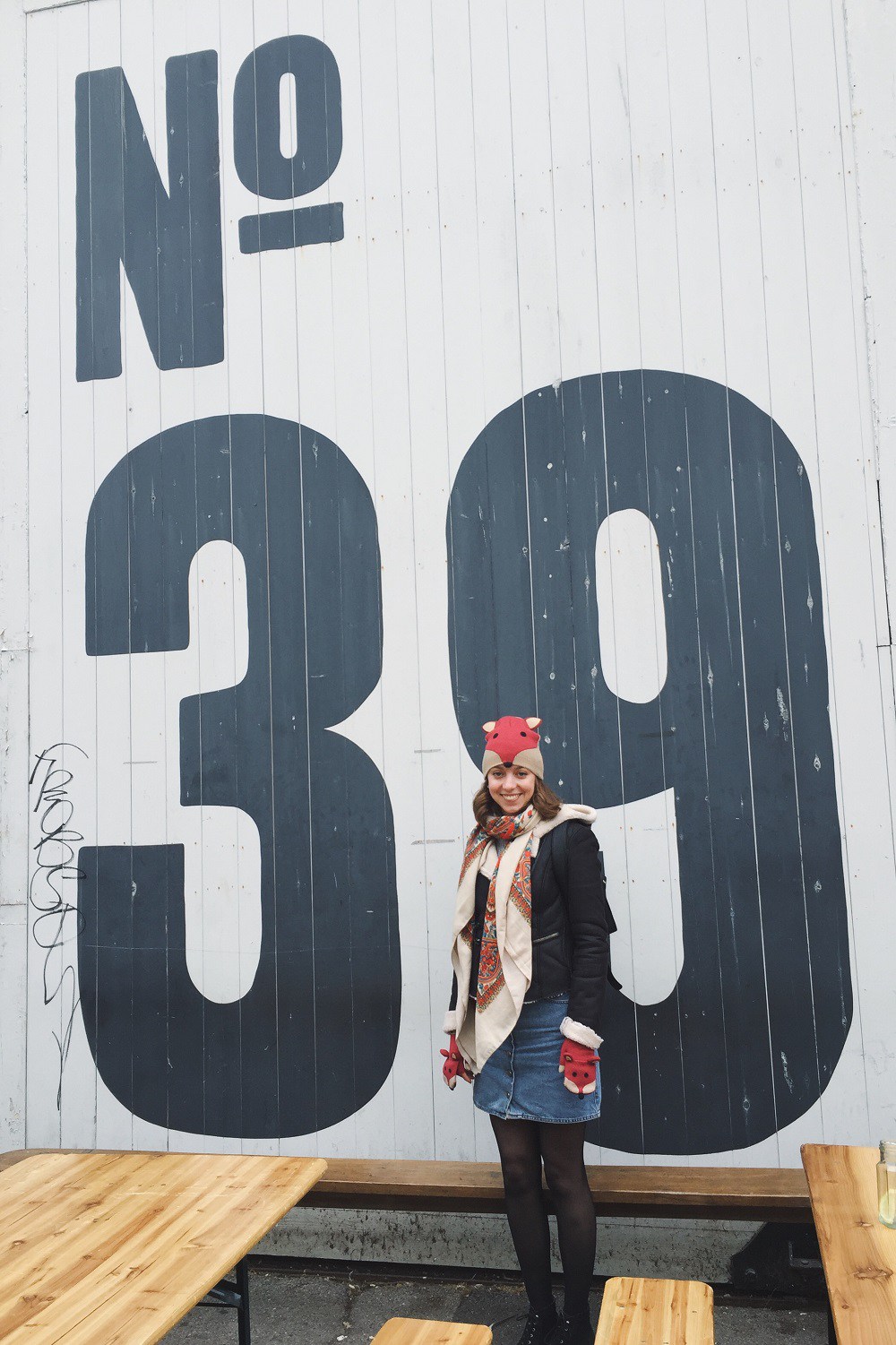 This cafe is causing quite a buzz and it's not just because of the delicious food. This trendy jaunt has a zero waste policy and is all about creating fresh, yummy food using only the best produce. Foodies, bloggers and critics love it so make sure you pop in for a bite.
Saturday Market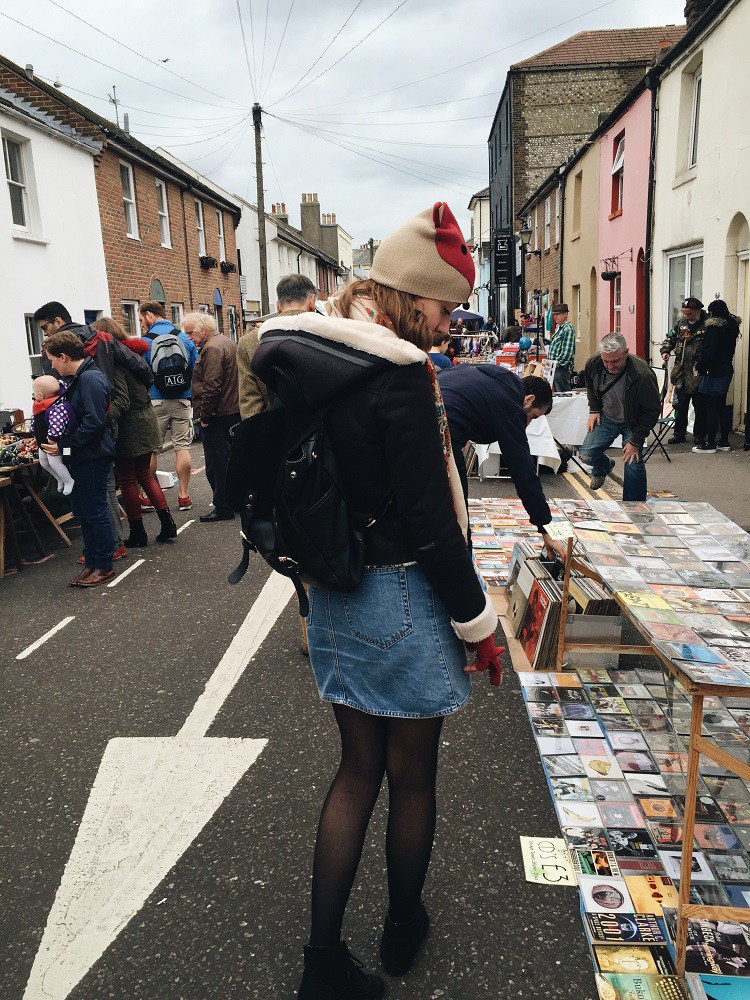 This small market in the heart of the North Laine is quaint and full of trinkets and treasures. Though only small, regulars flock here weekly to sell there goods and there is a whole array of different things to ogle. Antiques and obscure nick-knacks you're sure to find. Soak up the atmosphere of this magical street on a blissful Saturday afternoon.
Stroll North Laine
The North Laine is truly lovely. With no large chains allowed to occupy the premises, you'll find a whole host of independent shops that are utterly unique. Much like the market, it's the atmosphere that makes these streets so special. Whether you go on a winter's evening which is full of calm and twinkles, or on a warm bustling Saturday, you'll be glad you made a trip to the heart of Brighton. And did we mention there is Sass & Belle store on Bond Street?
Have a wander in the garden of a king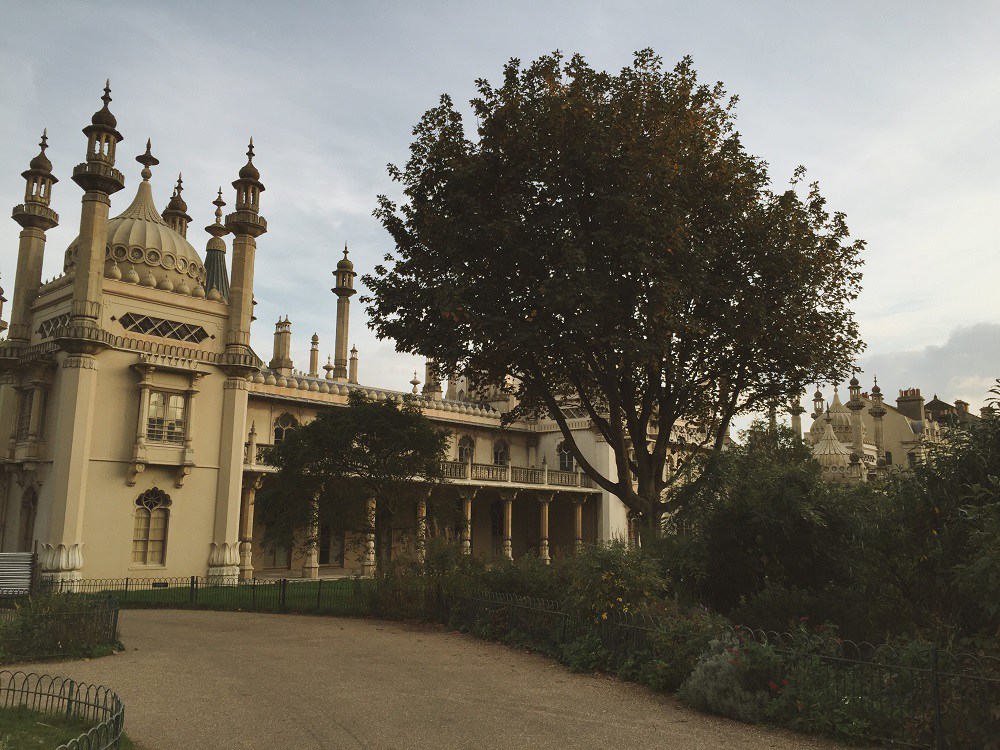 The Pavilion Gardens are as magical as they sound. With ample views of the Pavilion you feel as though you are lost in an Indian dream. On a summers day you'll find performers, buskers and all sorts of characters making the gardens appear even more charming. With beautiful greenery and a sense of escape, this is the perfect place for a stroll or picnic.
Watch the latest release at Komedia cinema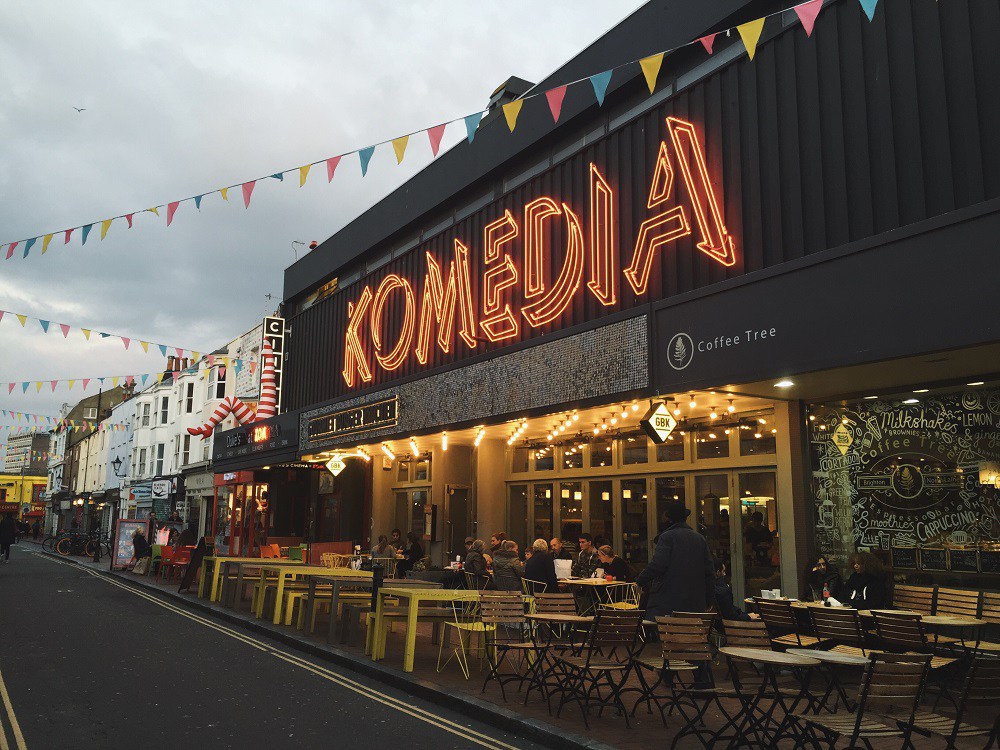 We love a good cinema and we adore a Picturehouse, but Brighton's Komedia is particularly good. Right in the centre of North Laine, this relatively new cinema (it opened in 2012) is just the right combination of classic theatre interiors and cosiness. You can be sure that this place will be showcasing the creme de la creme of film and serving delicious food to devour while watching. Also, not to be missed is the sister cinema Duke of York's just off of London road. With all the charm of Komedia, this delightful little treat also happens to be the oldest cinema in continuous in the UK.
Dinner at Carlito Burrito's
If we could eat at Carlito Burrito's every night of the week, we would. There is no words to describe the sheer joy your senses endure with every mouthful. This charming restaurant has a menu that is authentically Mexican and utterly delicious. With a lovely atmosphere and an extremely passionate owner, this place is a must see. No need to book if the party is under six but go early to be sure to get a spot.
Go for cocktails at the Twisted Lemon
For sugary sweet cocktails that are all kinds of good you have to visit The Twisted Lemon. This hidden gem is tucked away in the south lanes and is a real treasure. Though not large, it has a extensive menu that will have you merry in no time.
A tipple at The Foundry
This quaint pub is charming. With rustic interiors and set in the North Laine this lovely pub has a great atmosphere. With it's low ceiling and candlelight, this cute pub is perfect for winter evenings. Priding itself on a wide selection of ales and beers, the Foundry also has a legendary Sunday night pub quiz that, if you're in town, shouldn't be missed.
Sunday stroll in the South Downs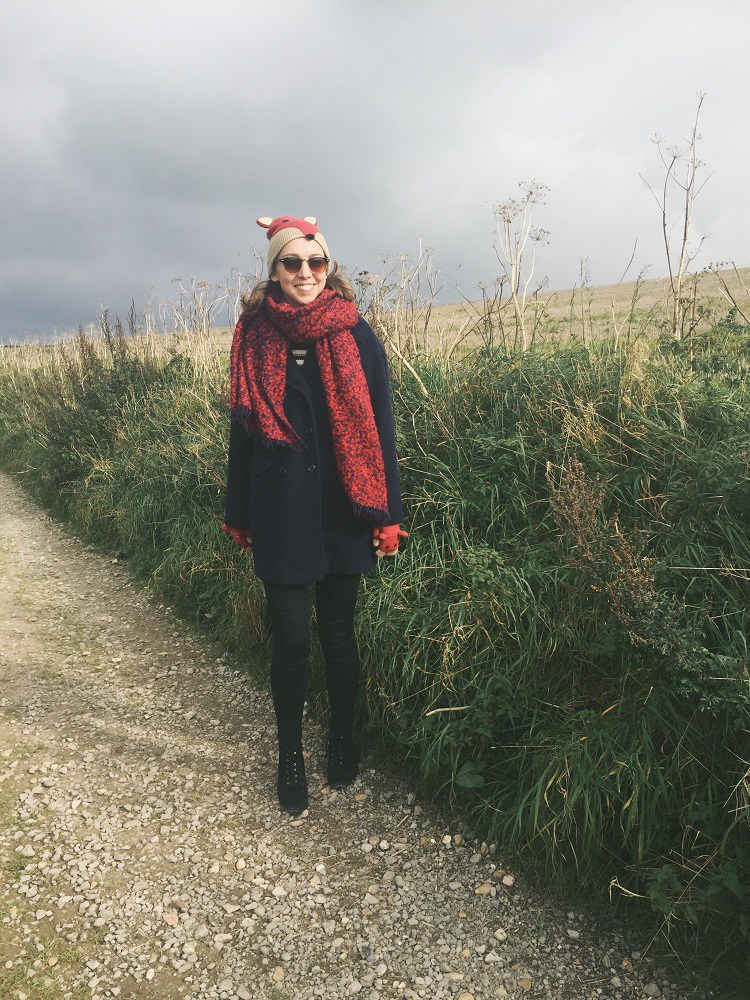 There are many things that make Brighton special but it's geographical positioning is certainly up there. With the beautiful coast on one side and the South Downs on the other, you really are spoilt for choice when it comes to walks. Rambling across the South Downs on a sunny winter's afternoon feels like something from a novel with the swooping hills and endless green.
Roast at The Lion and Lobster
It is truth universally acknowledged that a Sunday is not complete without a roast. With this knowledge in tow it is important to make it a good one. Look no further than the Lion and Lobster, a deceptively large, higgledy-piggledy pub that is all sorts of charming. On the edge of Brighton and nearing Hove, this pub is the perfect destination for a well-earned roast. And their spuds are divine!
Watch the sunset at Brighton beach
What better way to end a delightful weekend in Brighton than by watching the sunset on the infamous beach. Perfect for people watching, this stunning place is the epitome of what makes Brighton so lovely. Perch with seagulls on the iconic mint-green iron railing and breath in that fresh sea air. Another plus, you won't go home sandy!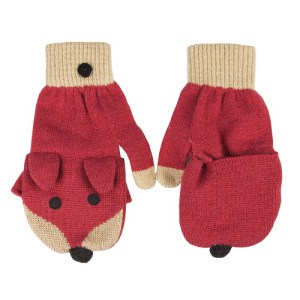 Have you been to Brighton recently or visited our store? We'd love to see your pictures and hear your stories so don't forget to add #SassAndBelle on either Twitter, Facebook, or Instagram!