3 Alternative Ways to Style a Pumpkin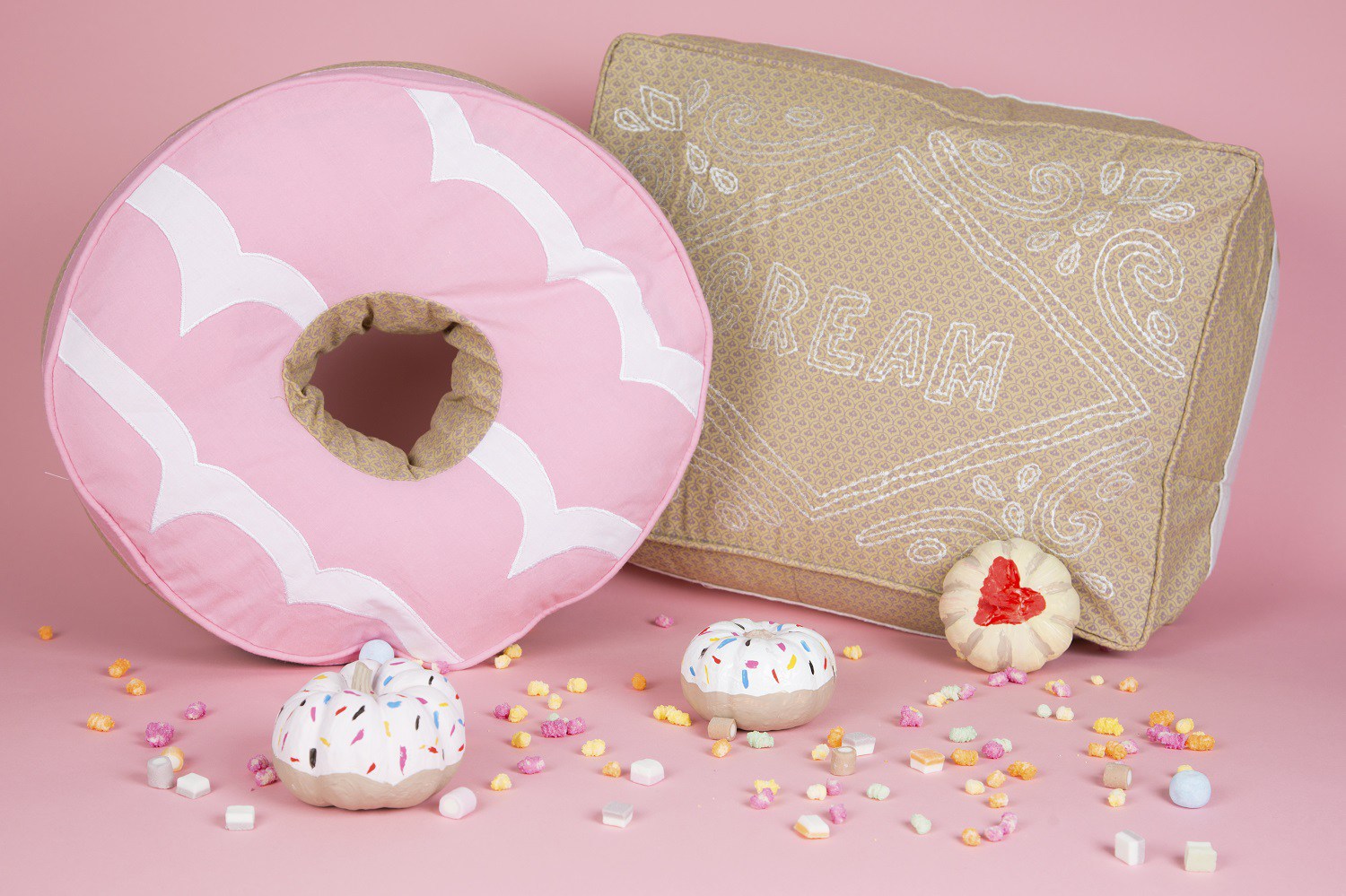 Halloween is nearly upon! We adore the spooky festivities and in honour of the celebration we got a little crafty with some pumpkins. While we love the tradition of carving a pumpkin, we thought we'd mix things up this year. Let's just say we challenged ourselves to make Halloween pretty, and we think we succeeded!
Warm metals
There is no denying that copper is seriously on-trend this season. And quite rightly so. With an autumnal palette and geometric shapes, the look is both industrial and contemporary, rustic and modern. So why not extend the style to the pumpkins. Now who said they couldn't be on-trend?!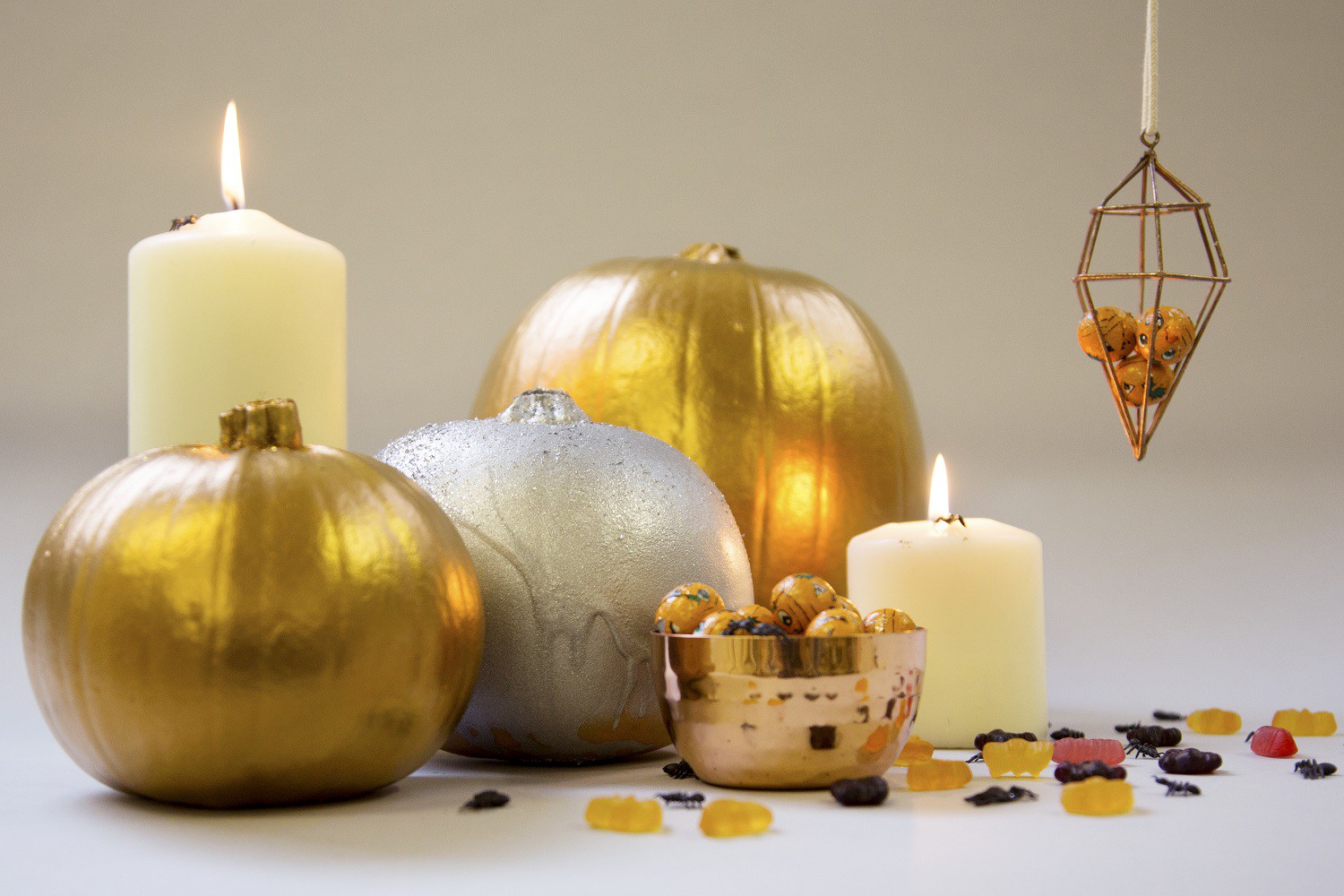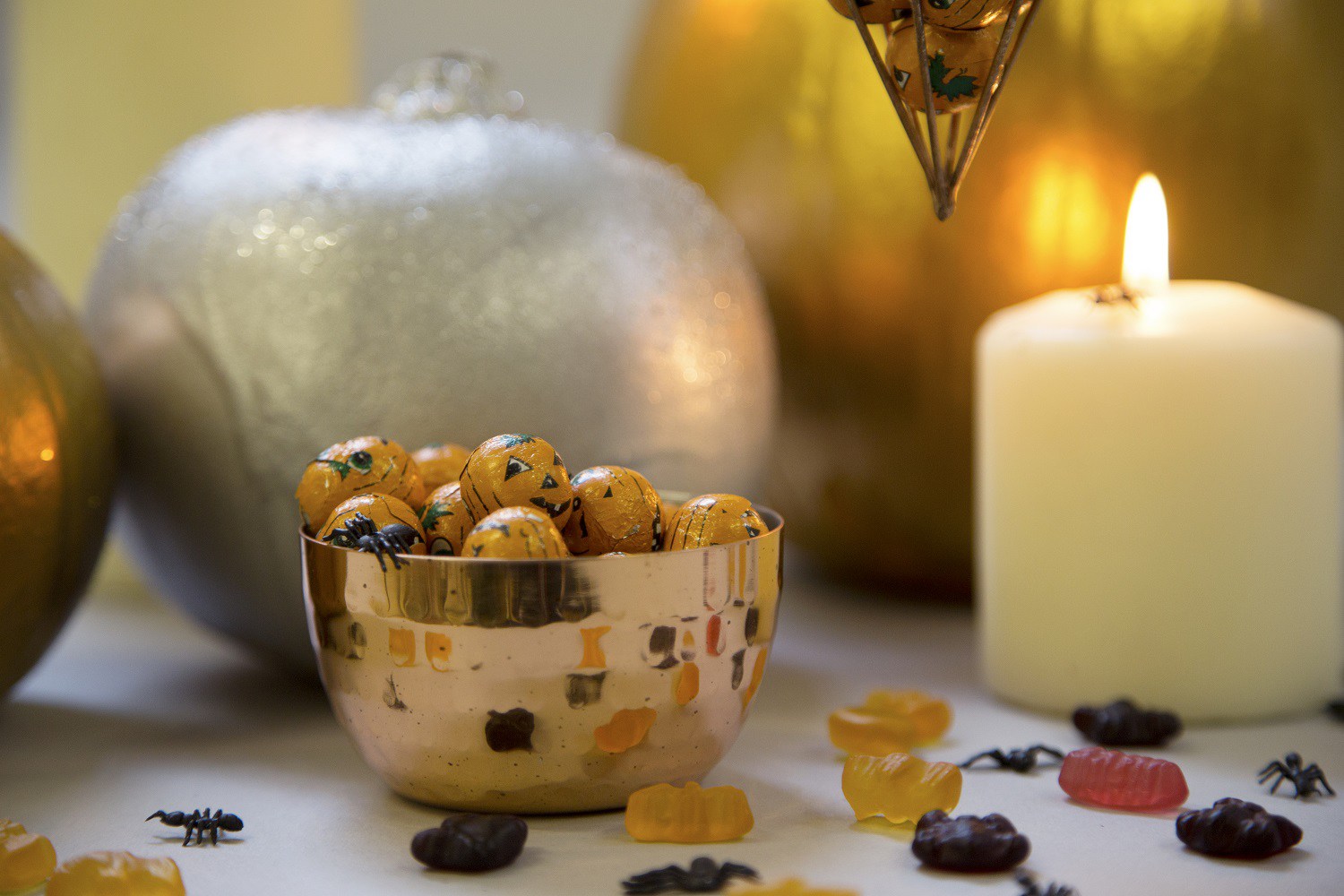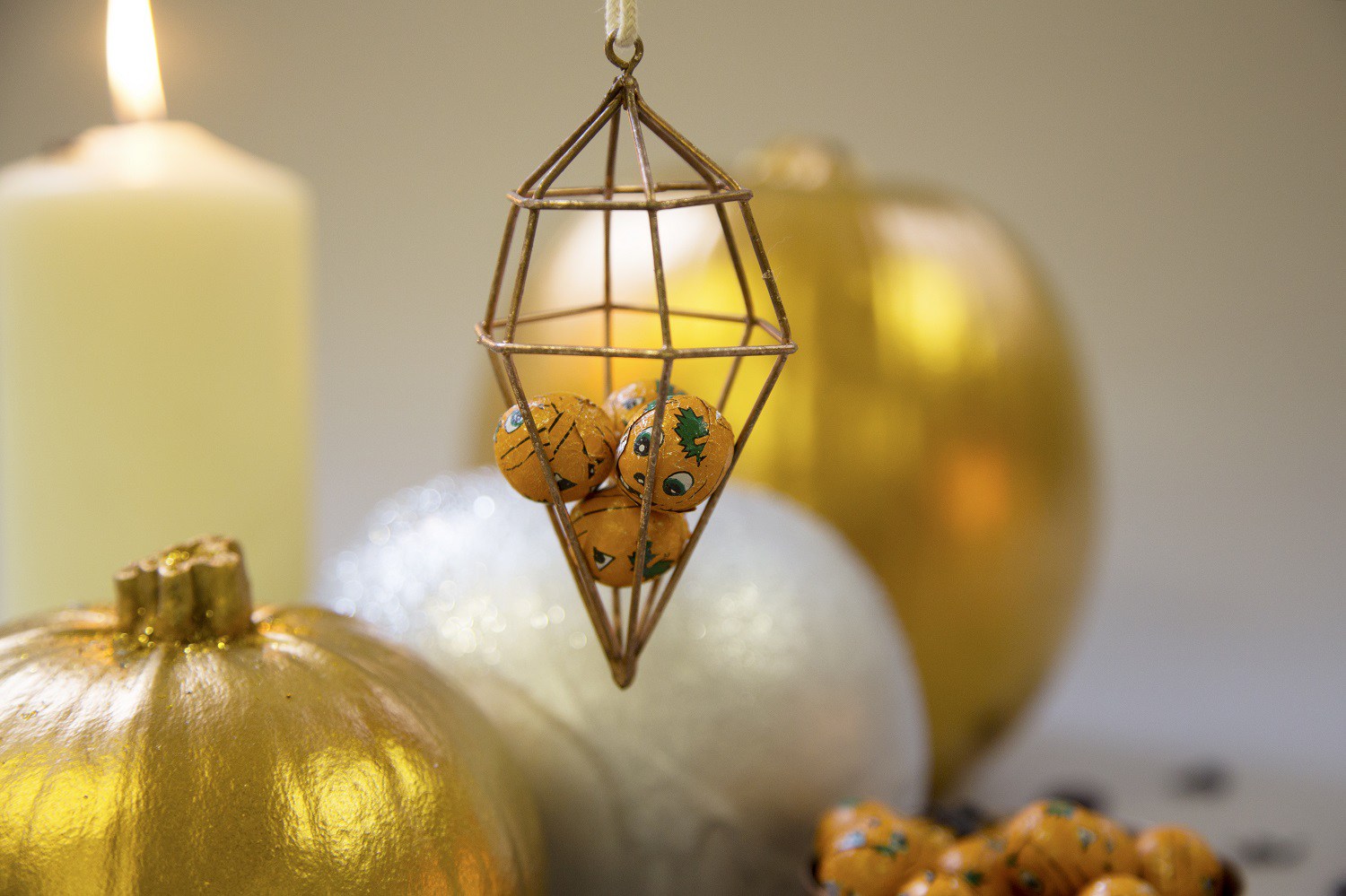 Get the look
This is possibly the easiest look to emulate. All we did was spray paint the pumpkins with a selection of metallic colours and sprinkle some glitter on the stems before it dried to give it that extra special finish. Be careful, spray paint is very flammable so please don't have any tealights near or inside the pumpkin. Fake it and get battery operated ones from Ikea instead. Win-win. Our copper mini bowls are perfect for holding a small selection of sweeties too! Copper geometric hanging decorations available here.
Day of the Dead
The day of the dead trend emerged a few years ago and it is Here. To. Stay! With its colourful and bright detailing, the faces bursting with character and fascinating cultural history, it's a theme that we love to honour. We have our gorgeous tealight holder, perfect for twinkling in those dark evening, and the skull money pot but we thought, hey, why not makes some pumpkins day of the dead style too? So we did.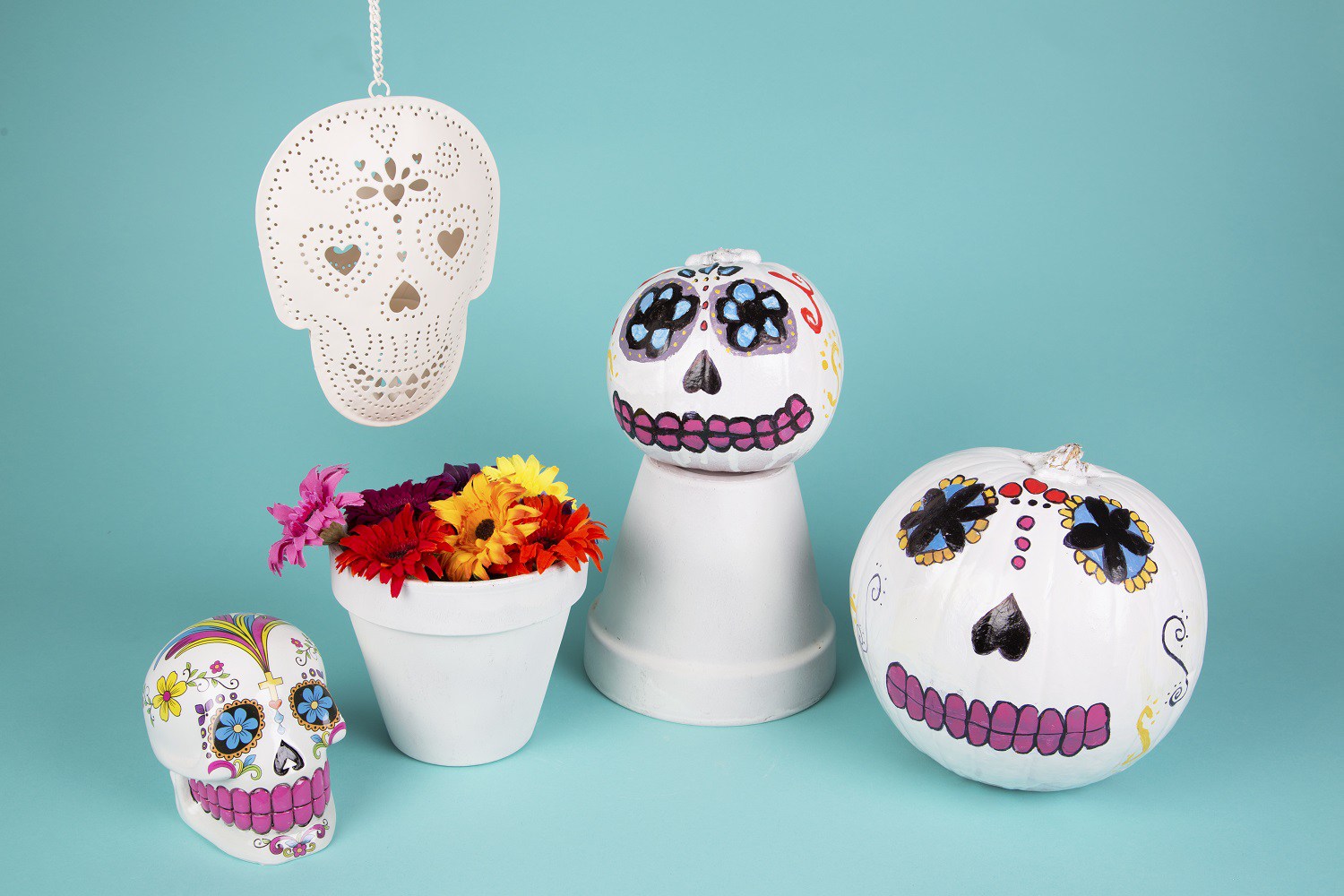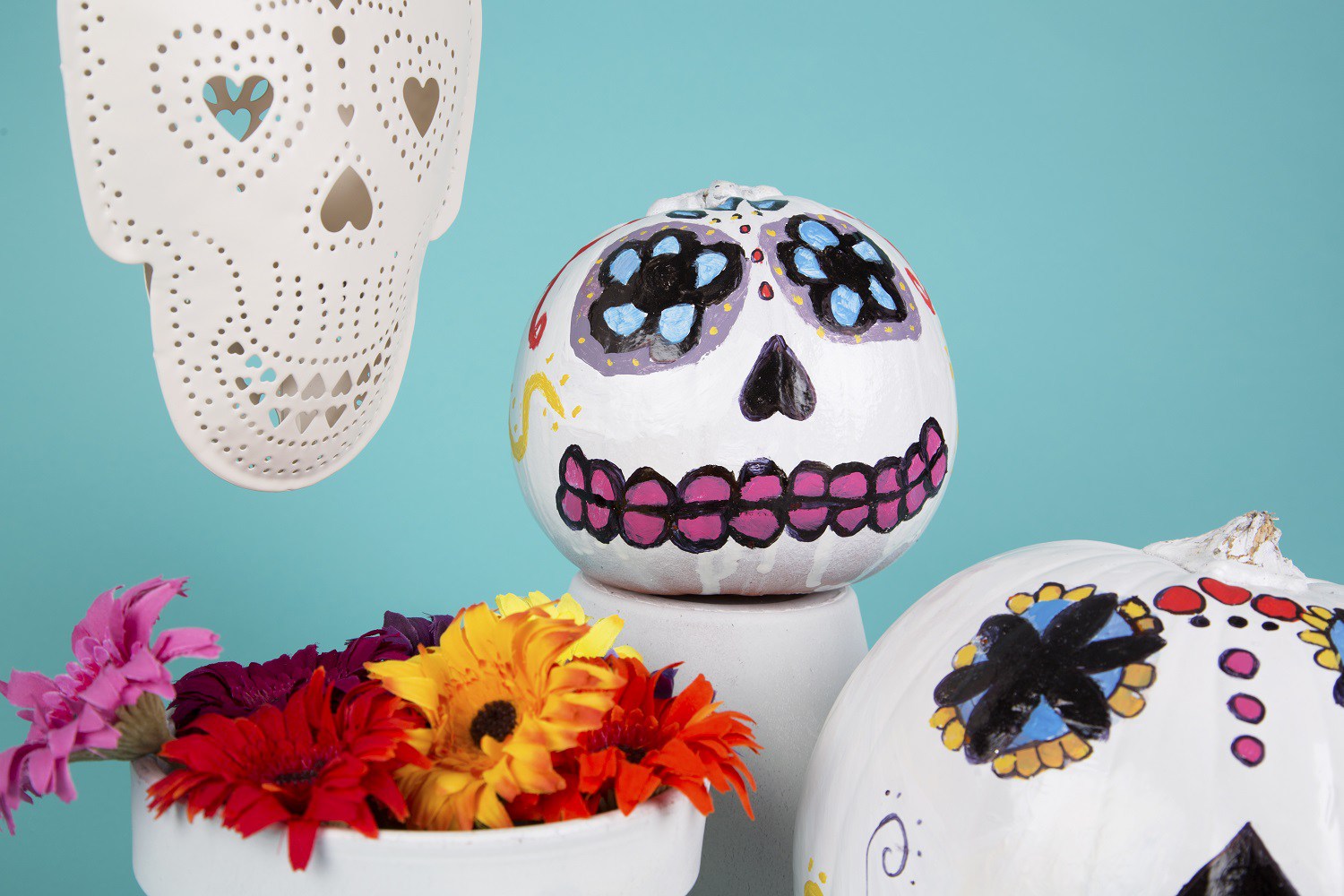 Get the look
This design takes time, but it is completely worth it and super fun. To achieve this we simply spray painted our pumpkins white and left them to dry. We then painted on the faces using pictures of day of the dead to inspire us. We used emulation paint but acrylics works too. Once we had a rough design, we used a black marker pen to draw around and define features. Top tip: the more colour you use, the better.
Sweet Pastels
Our biscuit range is one of our favourite collections. The products are so cute, we could eat them (not recommended, though) and we adore the playful fun in this range. Let's be honest, what is Halloween without a sweet treat? This look is all about making this year's Halloween the sweetest one yet.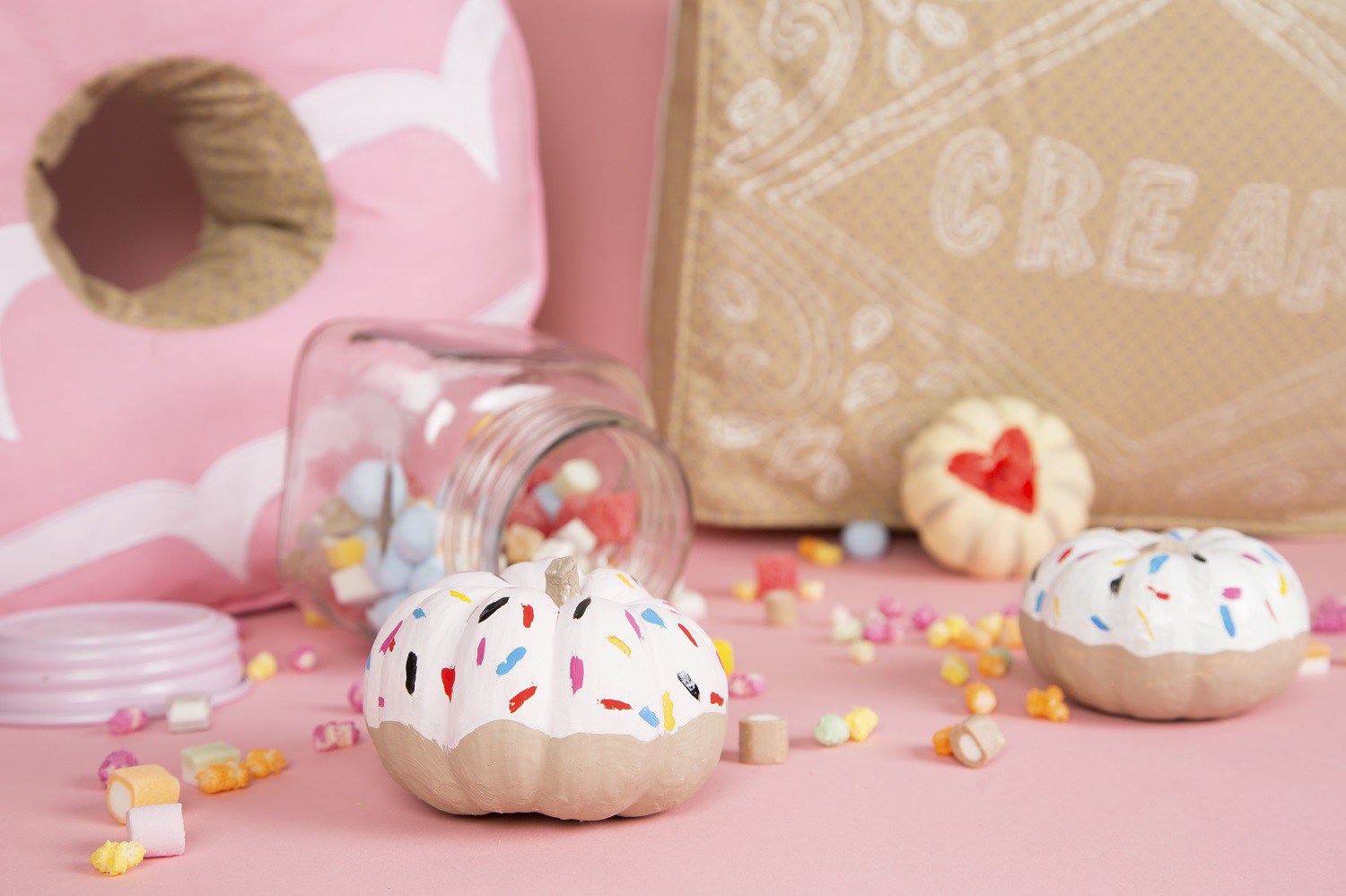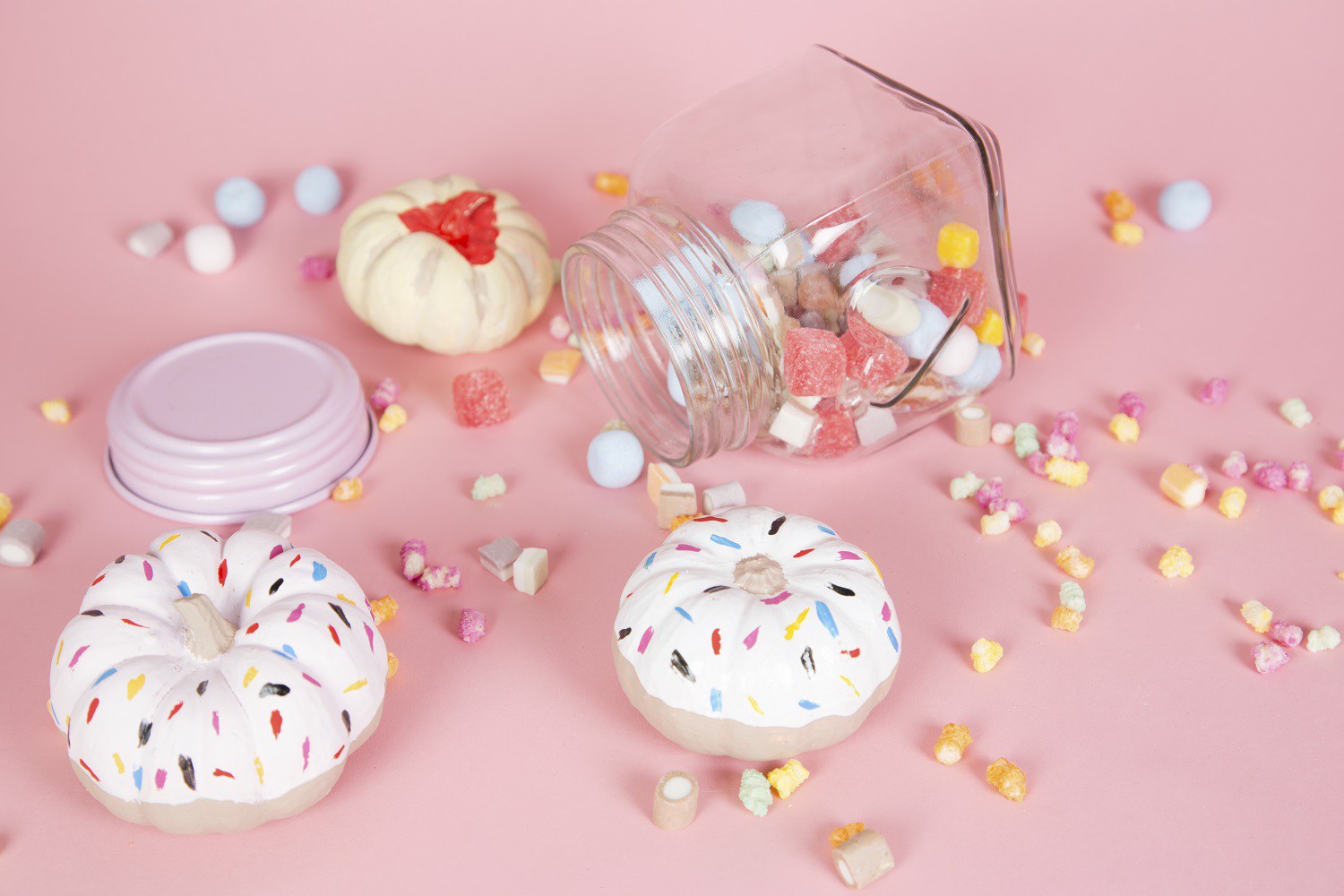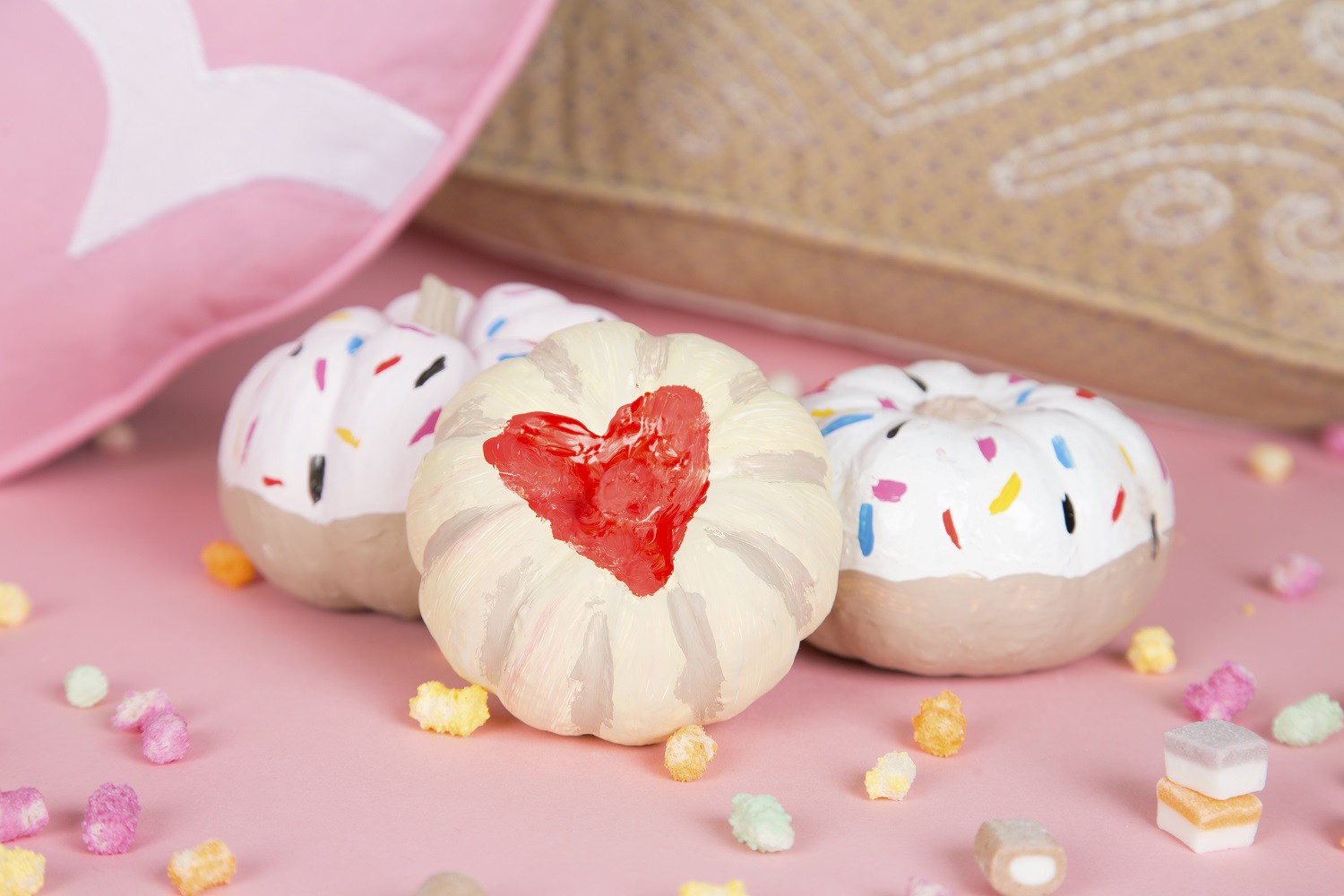 Get the look
For this look, we used munchkins aka mini pumpkins (Yes, they are a real thing!) After we got over how gosh darn cute they are, we painted them with emulation paint. Pastel colours are best for this look. On the bottom layers of the doughnuts, we painted cookie dough (a paint colour, not real cookie dough, although that would be great) and sorbet pinks. You have to wait for the paint to dry in between layers but other than that, this look is incredibly quick and easy. And so, so cute. Okay, we'll stop going on about how cute now.
Oh and one more thing, our biscuit cushions?! Yup, they're pretty irresistible too.
We hope you enjoyed our Halloween looks. We'd love to see your pumpkin creations and if you've tried our tricks. Just add #PrettyPumpkins to your pictures we can see all the beautiful pumpkins you've decorated. And remember, don't use candles next to the painted pumpkins! (That's a horror story you won't want to be telling next year.)