Berry and Cherry Jam Pie Pops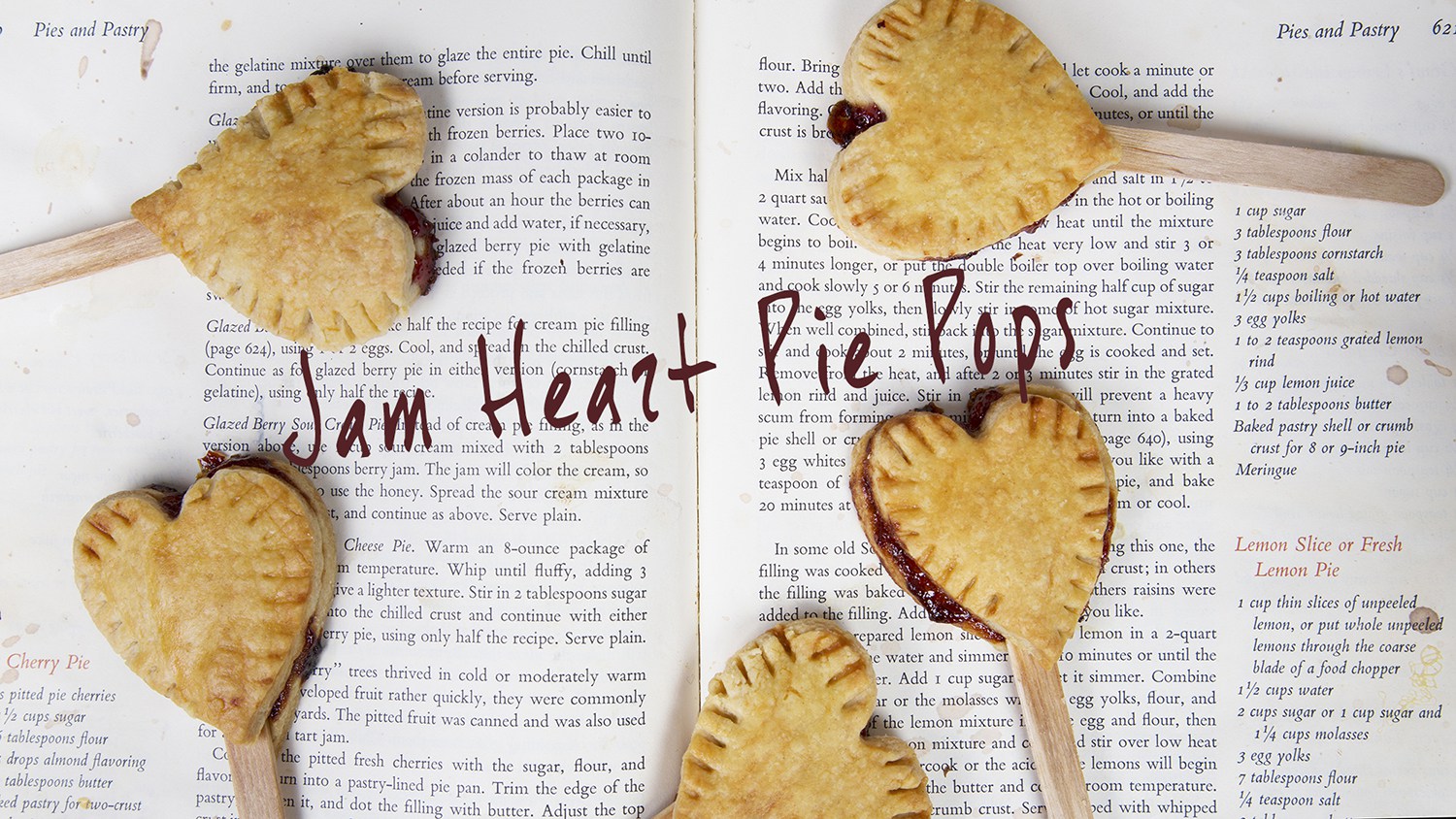 Here at Sass & Belle, we love baking and we adore creating cute things. So when the cutest heart shaped cookie cutters came in stock, we thought it was the perfect time to get creative in the kitchen! Plus, what better occasion to make heart shaped bakes than Valentine's Day? Follow our steps to bake up a beautiful storm…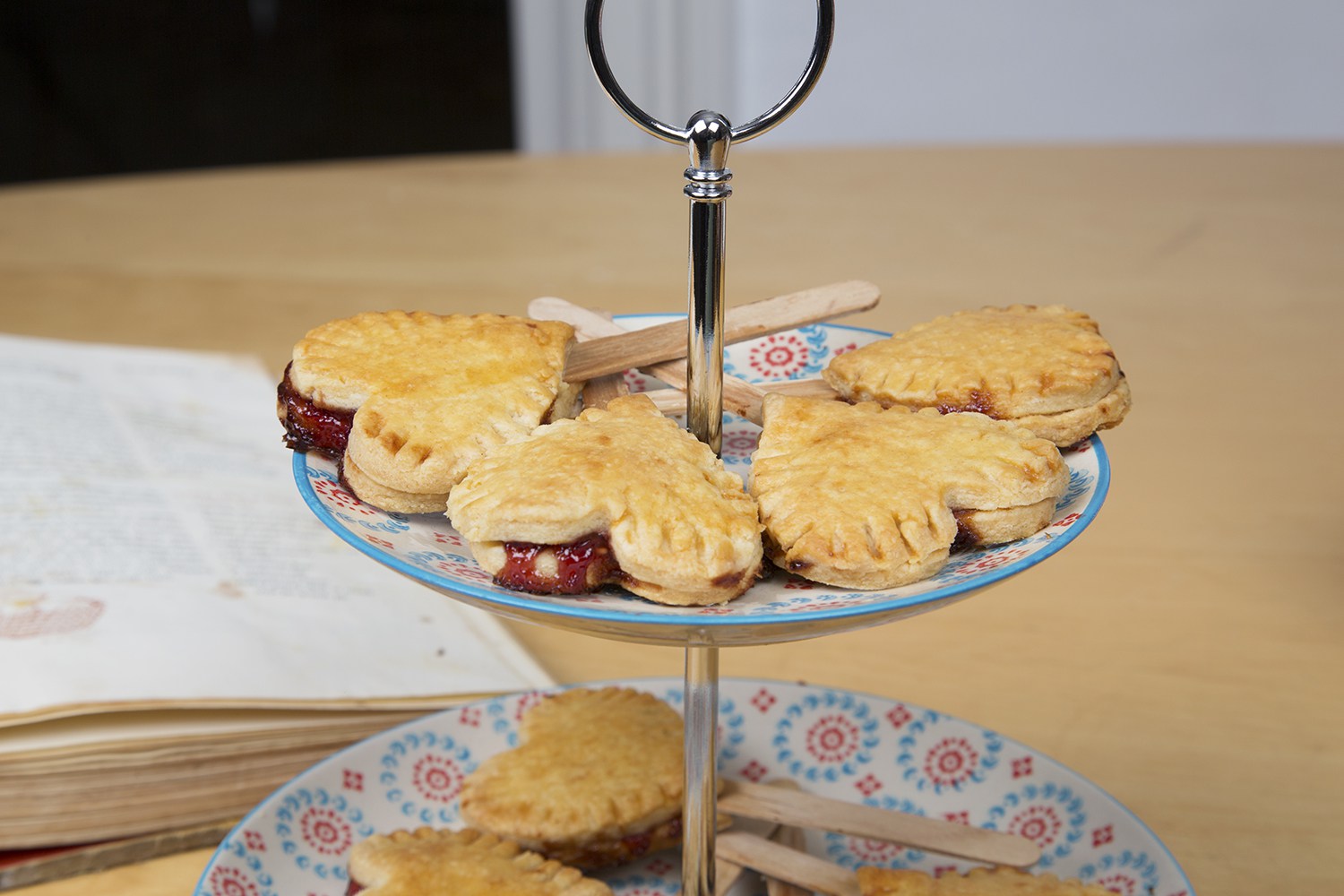 First you will need some pastry dough. This can be prepared a day ahead if you have the time. Or you can always buy some pre-made pastry which saves time and ensures there are no soggy bottoms, or flaky pops!
You will need: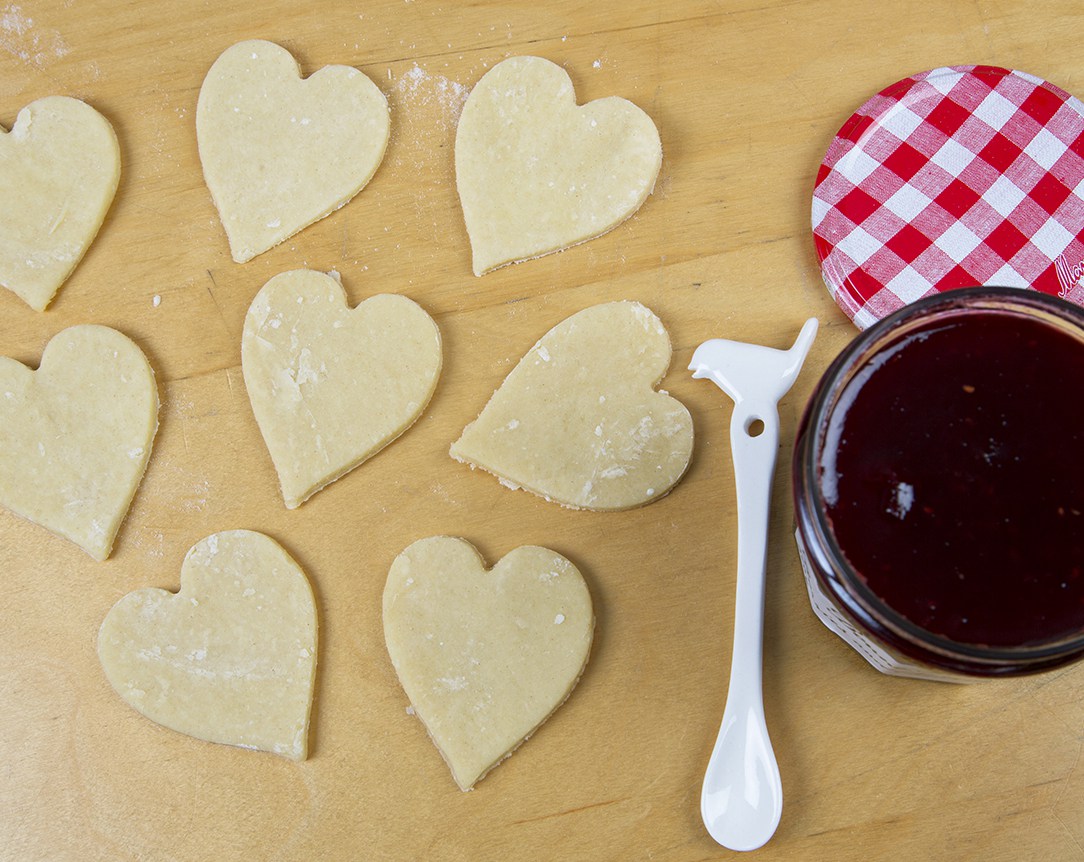 Heart shaped cookie cutter
Lollipop sticks
2 tablespoons of white sugar
1 egg
Jam (you can also use Nutella, peanut butter or any other filling you like)
Flour for rolling dough
A splash of water
Now, are you ready for the fun part?
Pre-heat your oven to 175 degrees.

Rolling out your dough until it is all smooth and about 5mm thick.

Cookie cutter in hand, cut out as many hearts as you can, recombining the scraps of dough and repeating until you have enough pairs of hearts. (You will need an even number of hearts).

Next comes the messy part! Spoon a bit of your filling in the centre of the hearts.

If you are making pie pops, don't forget to place a lollipop stick on each of these hearts and press them down with your thumb a little.

If you haven't licked the filling of all your fingers by now, then go and wash your hands!

Beat the egg with a splash of water in a bowl and with a pastry brush (or your fingertip)

Run a bit of the mixture along the border of the crusts of the heart. This will help both parts stick together.

Now is time to plop the tops on the hearts. Use a fork to pinch the edges together. It will be messy before being pretty!

Coat each pie with a little bit more of the egg mixture for a nice golden and crispy look.

Dust some white sugar on top of each popsicle.

Bake

for 20-30 minutes until they're golden!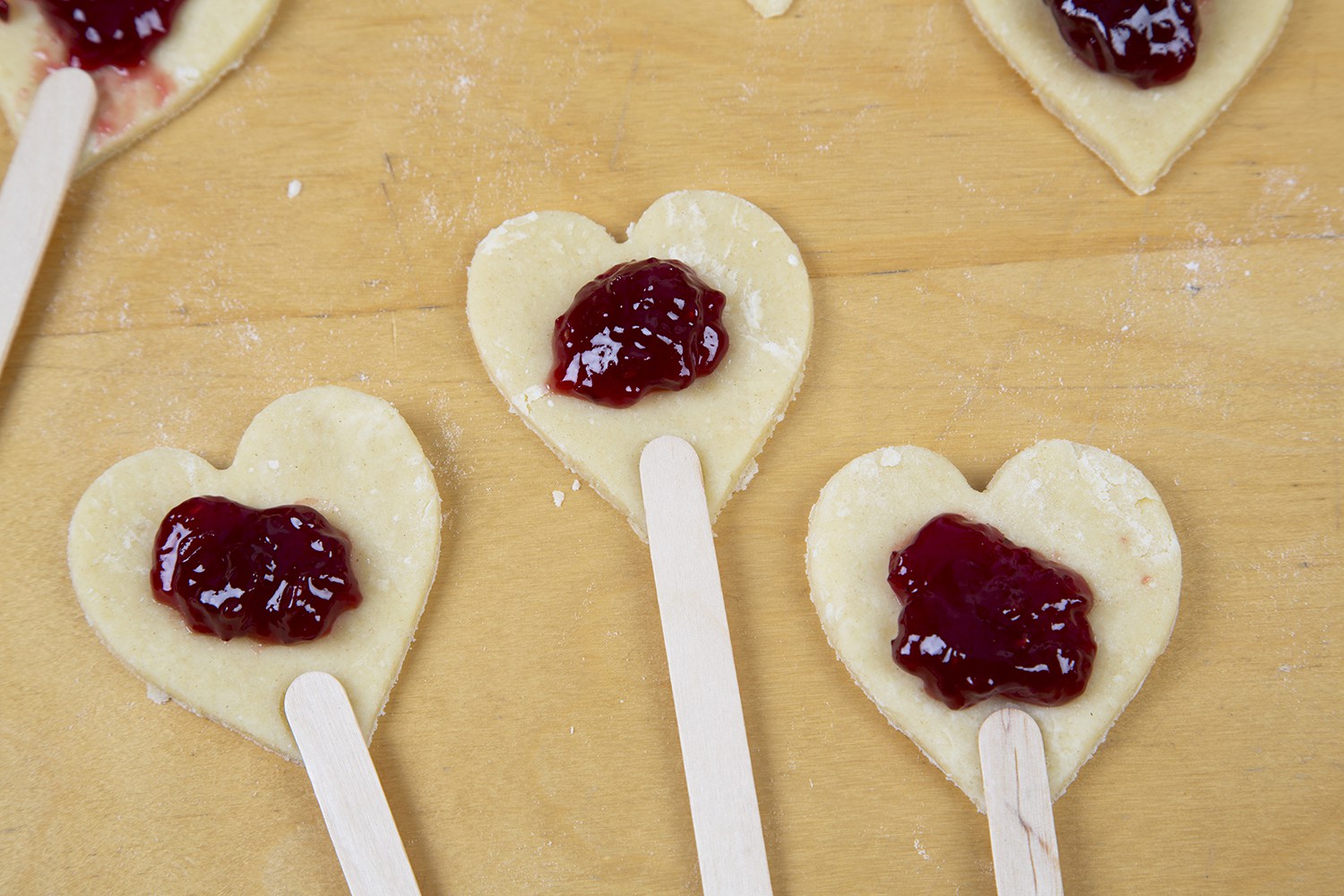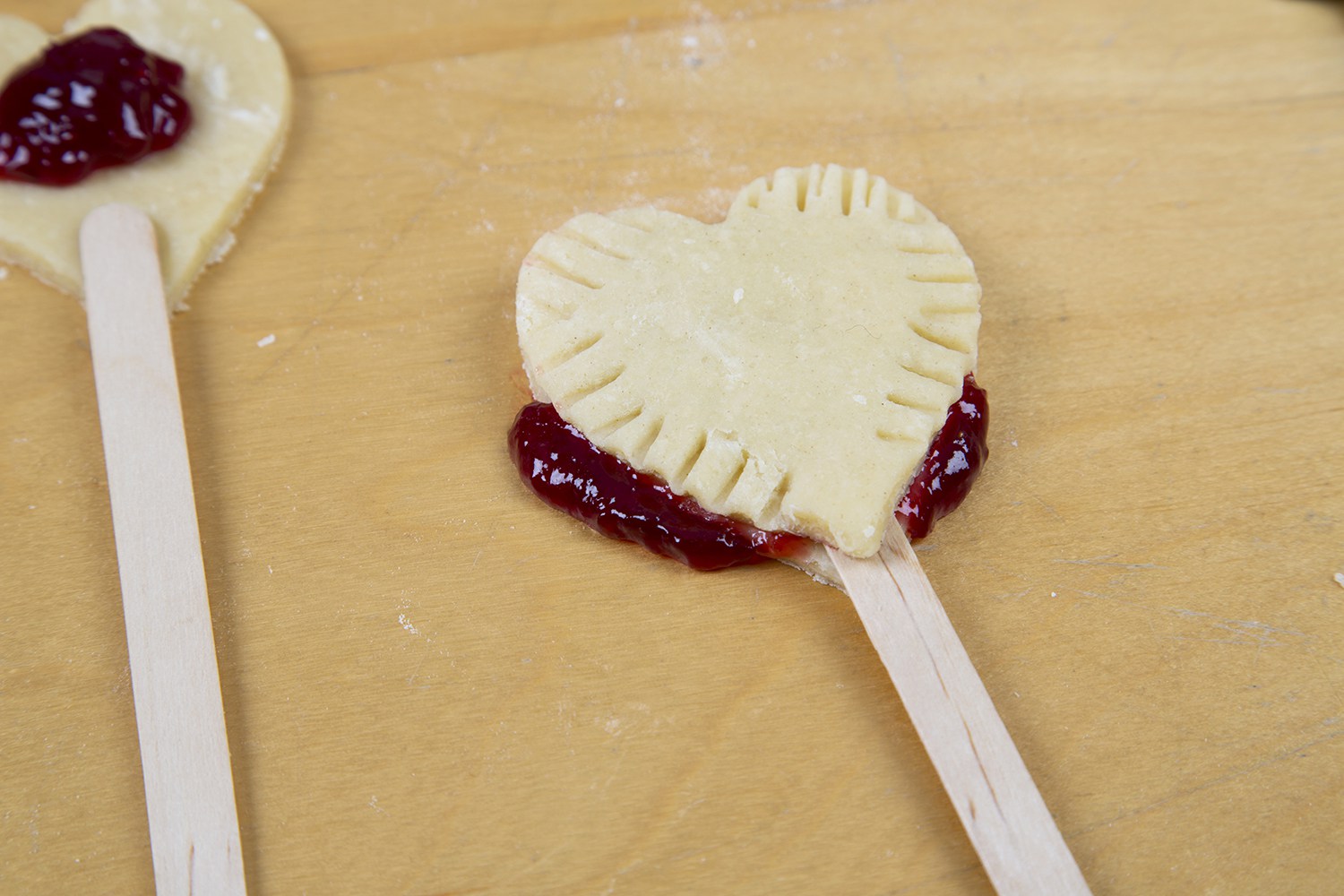 There you have it. Pie pops! A dreamy Valentine's day treat. We hope you enjoy baking and eating!