Christmas // Edible Decorations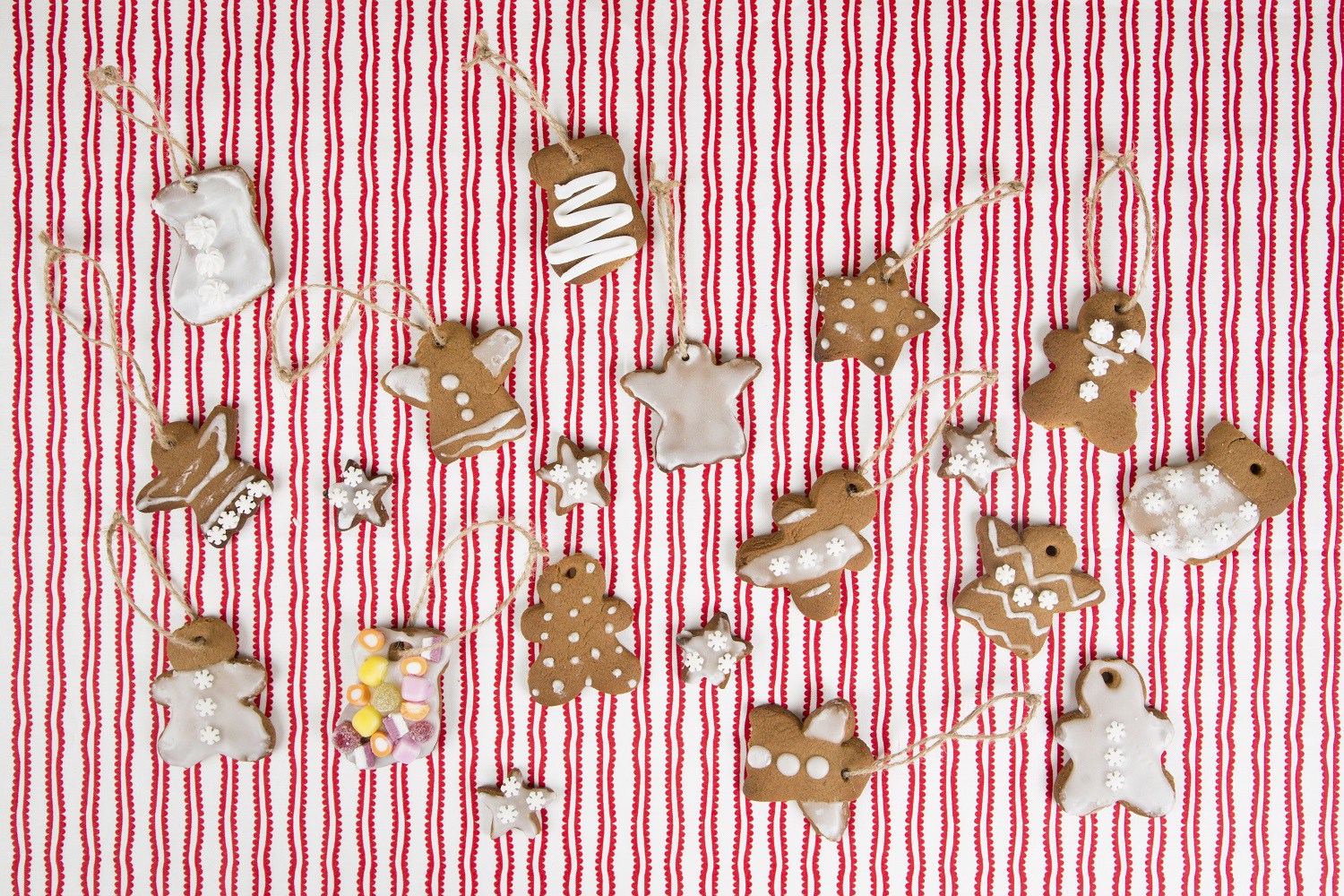 We don't know about you but at Sass & Belle, we love Christmas decorations! We also adore sweet treats so we thought it was absolutely integral that now the festive season is upon us, we do a little DIY on edible Christmas decorations. Gingerbread is an obvious choice because of its Christmassy connotations, lasting power and, most importantly, deliciousness. Now who can resist that? Just make sure you make enough so you don't have a half empty tree by Christmas Eve!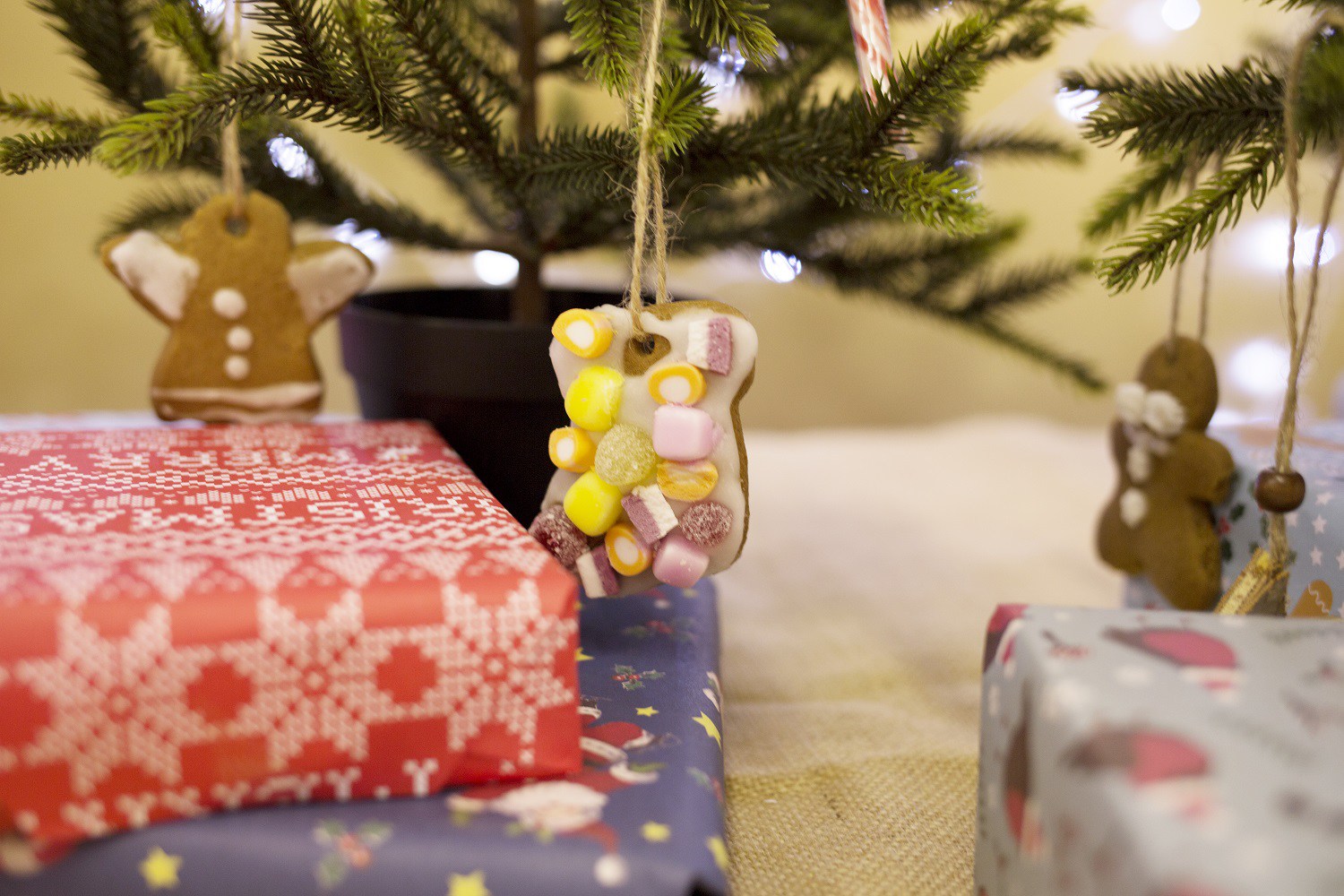 This recipe was inspired by one from BBC Good Food and has been edited with our own tips and tricks.
What you will need:
175g dark muscovado sugar, plus a little extra for the reindeer
85g golden syrup
100g butter
350g plain flour, plus extra for dusting
1 tsp bicarbonate of soda
1 tbsp ground ginger
1 tsp ground cinnamon
1 egg, lightly beaten
Enough icing sugar to make a big batch
A straw
Piping bag and small nozzle
Cocktail sticks
Ribbon, string or twine
Why not get some sweets to pop on your decorations too?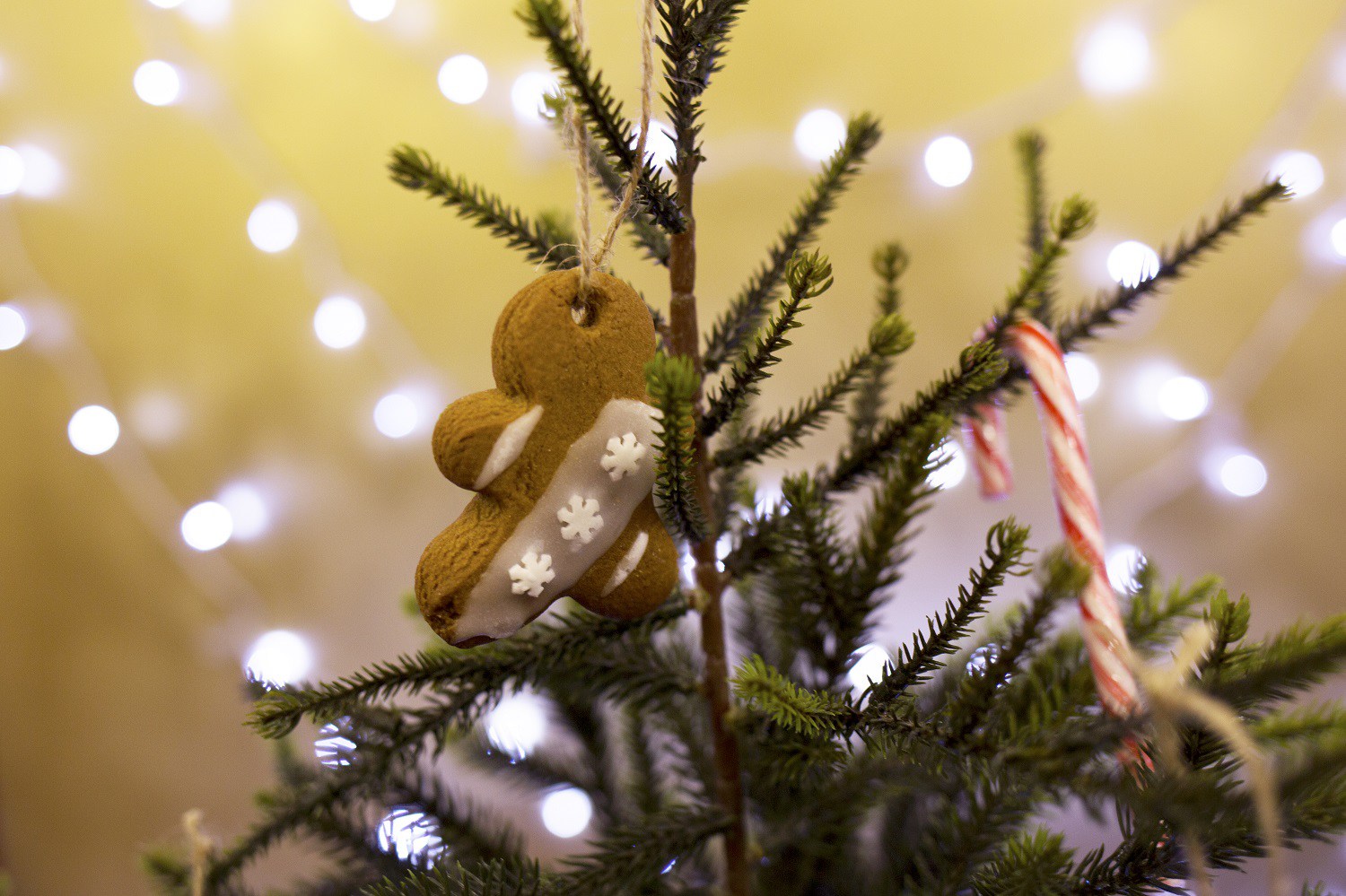 Steps:
Pour the sugar, syrup, butter and a pinch of salt into a saucepan.
Bubble for 1-2 mins, mixing to combine.
Set aside to cool a little.
Mix the flour, bicarbonate of soda and spices into a separate bowl.
Add the warm syrup mixture and the egg, and stir to combine (it will feel a little soft now, but will firm up once chilled).
Cover the bowl with cling film and chill for 30 mins.
Heat oven to 200C/180C fan/gas 6.
Line 2 baking trays with parchment and grease them with some extra butter.
Dust your work surface with a little flour, then roll out the dough to the thickness of a £1 coin.
Using your Christmas themed cutters, cut out as many shapes as you can. To be resourceful and make a large amount of biscuits, use the extra trimmings and re-roll and cut.
Place on the trays, then bake for 10-12 mins until slightly risen and golden brown.
While they are still warm, push a straw through the top of the shape.
Cool on a wire rack.
While they are cooling, prepare your icing by slowly adding trickles of water and stirring until it's the right consistency.
Using a piping bag get playful and decorate them anyway you like! Have fun, be playful and most importantly enjoy it.
Cocktail sticks are a handy tool to assist with decorating. Draw patterns and refine icing details on the biscuits.
Thread the string through the hole and tie so it can be hung on the tree.
Why not try? Making a bunting will a whole string of decorations. Simply get a larger piece of string and thread the decorations through. If you want it to face against the wall create a whole at the bottom of the decorations when you're making the top one with the straw.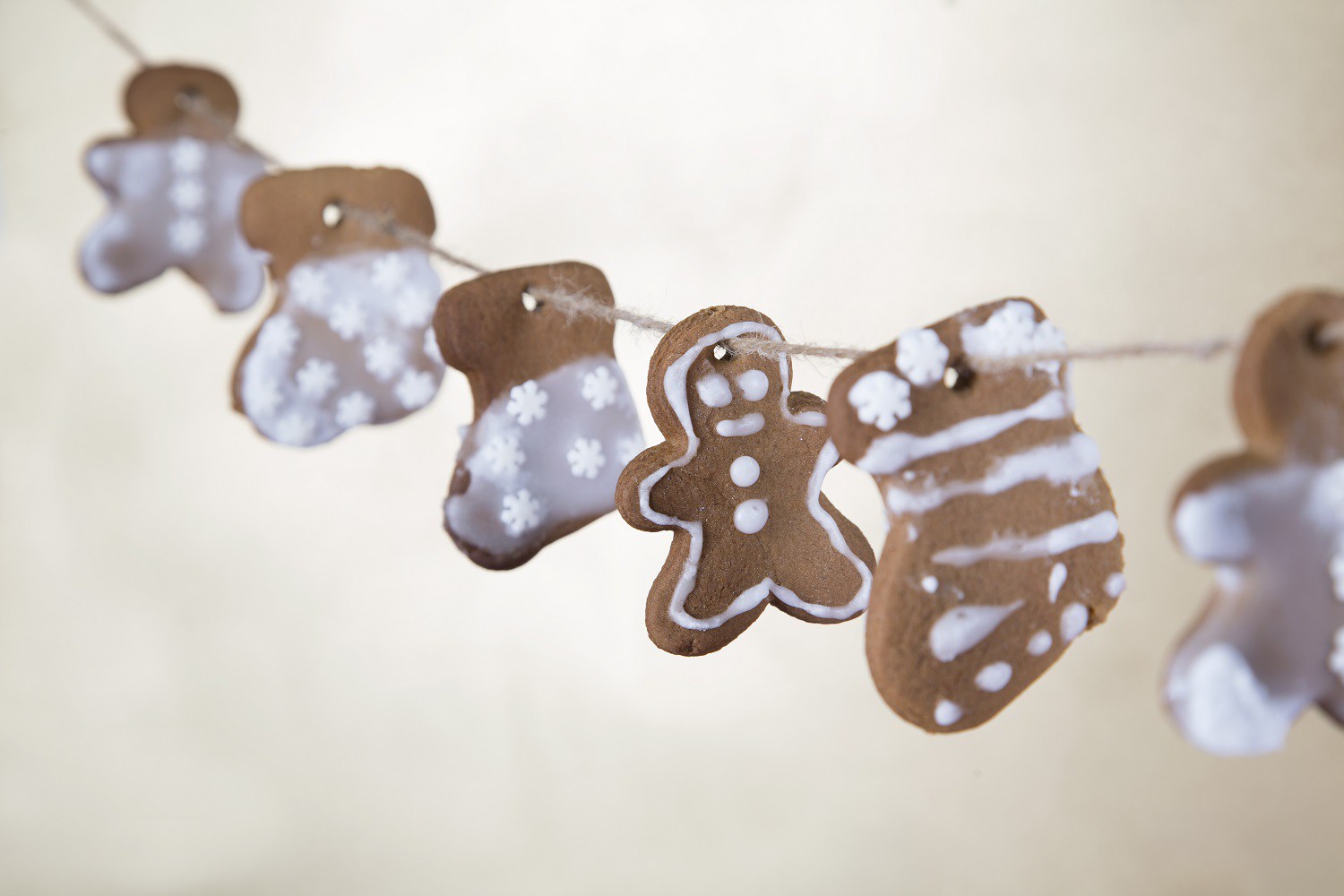 There you have it! Your very own yummy decorations that look splendid and taste delicious. We'd love to see how they look on your tree so don't forgot to share your snaps with us via either Twitter, Instagram or Facebook! Happy baking.