Christmas Hot Chocolate Mugs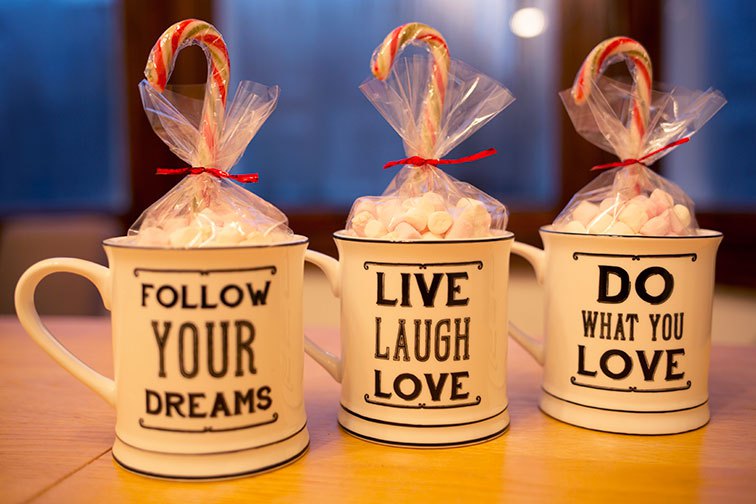 At Sass & Belle, we like to inspire on the gift front and so we are pretty chuffed with this DIY blog post. Discover how to make a hot chocolate mug that wows your friends and family. These imaginative gifts look fantastic. They can be made on a budget and are perfect because your friends will have a beautiful Sass & Belle mug they can use over and over! Not just for Christmas, ey?!
You will need
Clear plastic food bags

Ribbon
A Sass & Belle mug
Hot chocolate
Marshmallows
Sweets to decorate (optional)
Candy canes
Steps
Put your hot chocolate mix together


Pop the plastic bag inside the mug (it will make life easier, trust us!) Follow the instructions on your hot chocolate mix – if it recommends 3 or 6 teaspoons per drink then that's what you pour in.

Pop in your candy cane. This should be pretty simple as the powder holds the cane upright.
Add marshmallows until the hot chocolate powder is covered (you want to create clear layers for maximum effect).
You can also add some edible snowflakes like we have for a special touch.

Tie a pretty ribbon around the neck of the bag and the candy cane to keep your ingredients inside.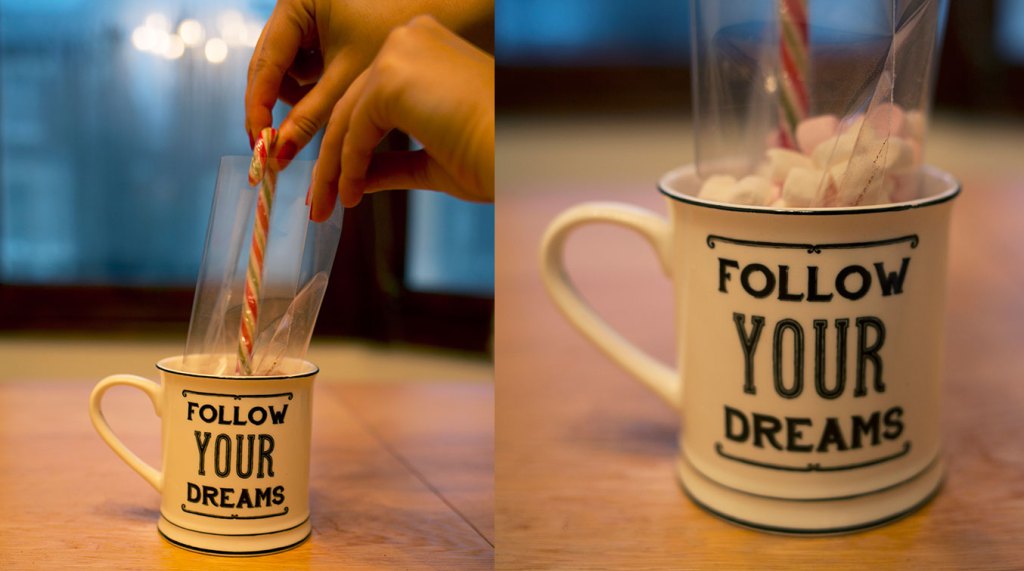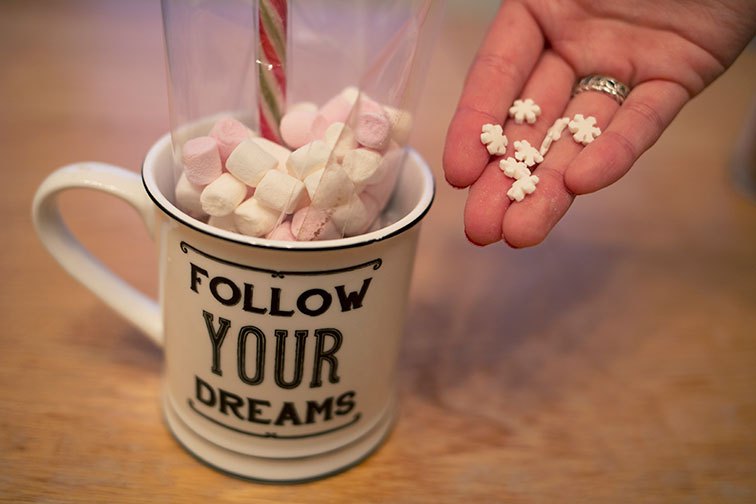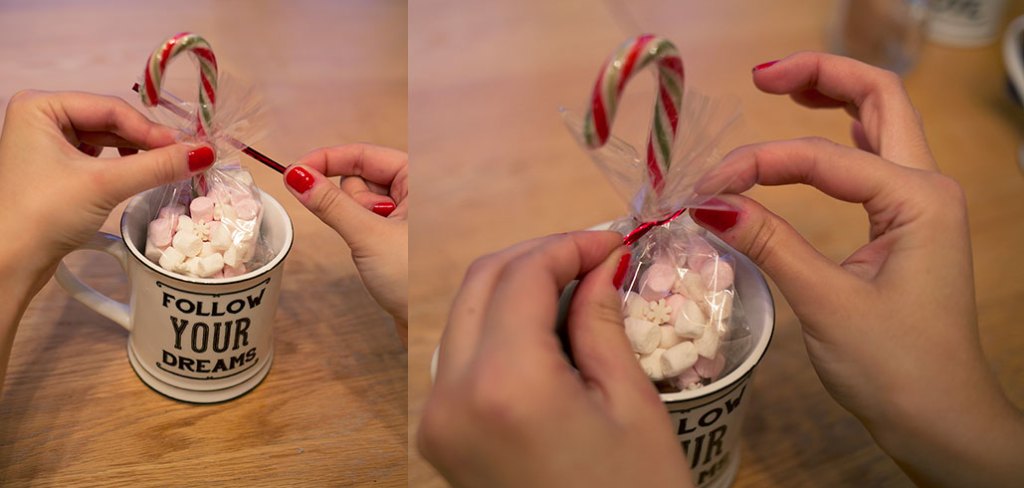 There you have it; a super pretty (and totally Instagram-worthy!) work of art! – er, we mean gorgeous Christmas gift. Give this to a girlfriend or any hot chocolate fiend you know and enjoy!