Christmas // How To Make Your Own Christmas Crackers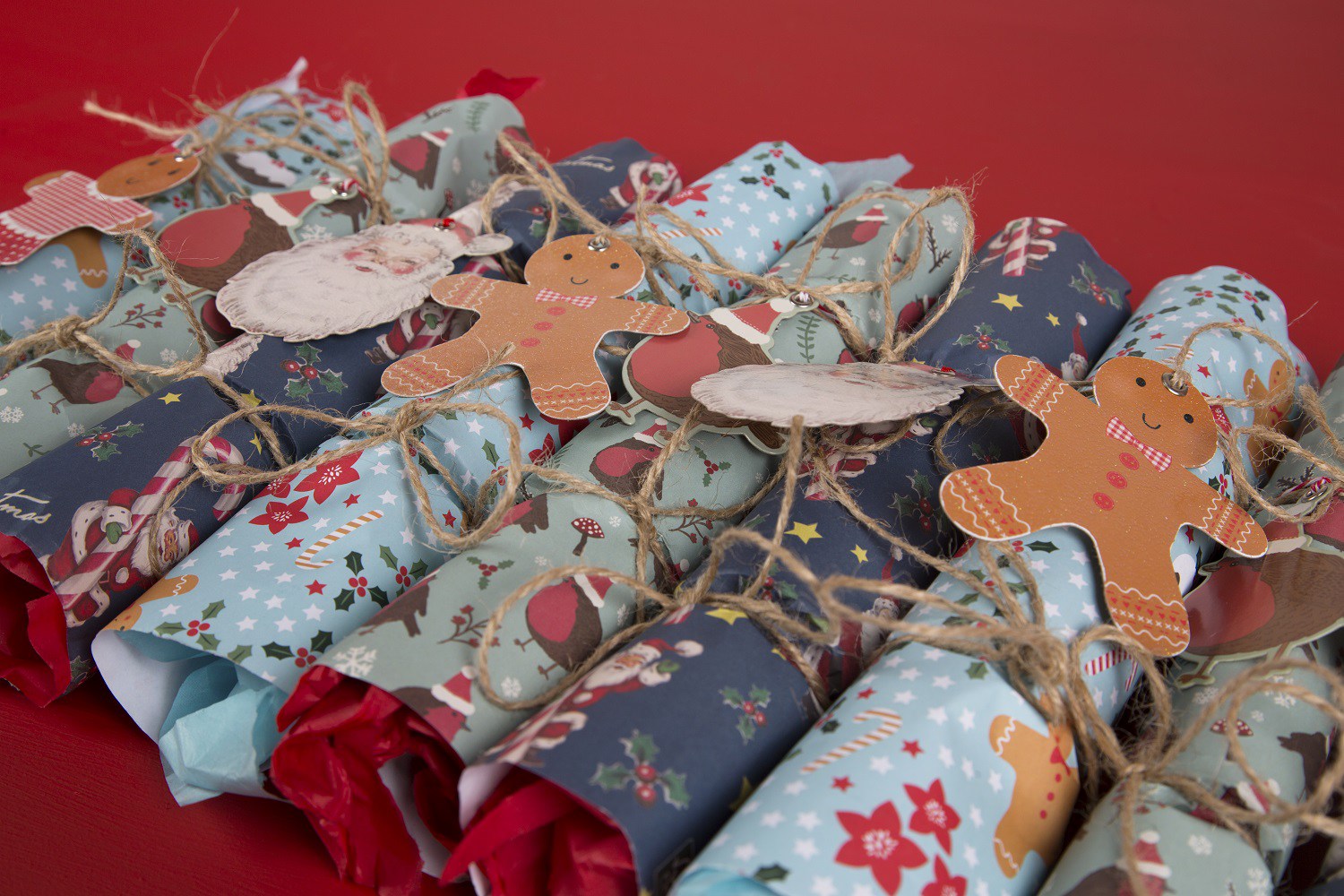 It's so fun getting crafty at Christmas and at Sass & Belle we love a DIY or two! Homemade things always go down a treat and people appreciate the thought and effort that goes into a creation. This year we thought it would be super fun (and surprisingly easy) to make our Christmas crackers and we were right; it was both simple and more importantly enjoyable. Read on to learn how to achieve this and simple and effective craft idea which will brighten up the table.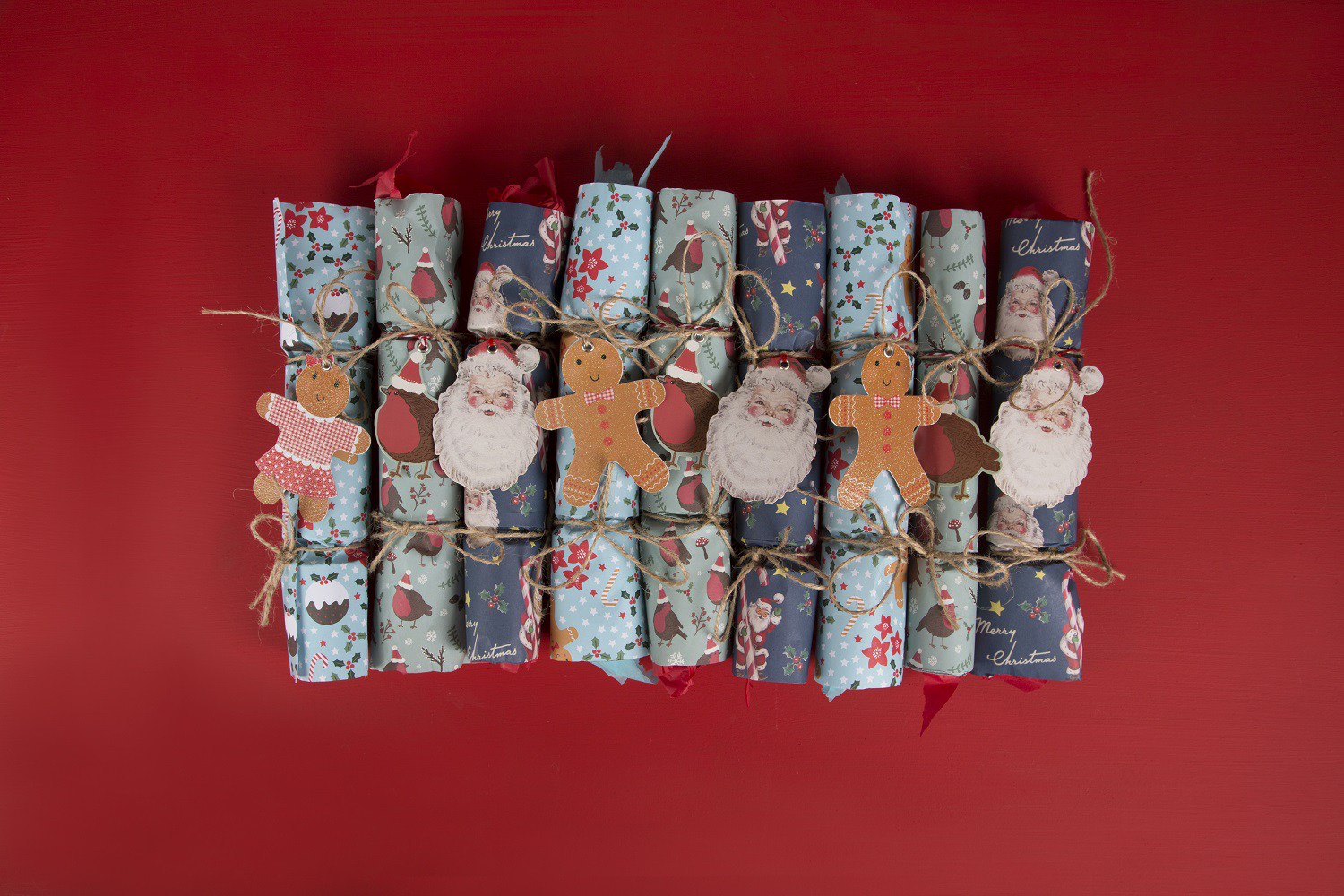 Before we get started, here is what you will need:
A few sheets of your favourite Christmas wrapping paper (to be cut to A4 size)
Cracker snaps (you can get some from here for cheap)
Tissue paper
Handwritten jokes and hats made out of tissue paper (optional)
Cardboard loo-roll barrels (you'll need the same amount of these as crackers you are making)
Twine or ribbon
Tape or glue
Scissors
Now let's get cracking (sorry, we couldn't help ourselves)…
Cut your paper to A4 size.
Turning the paper landscape, split it into thirds and score lightly. You should have three equal sections.
Take you loo-roll barrel and cut it into three. Make sure there is a piece that is significantly larger than the other two parts. The two smaller parts should be of equal size.
With the plain side facing up, tape a cracker snap to the long edge of the paper. The snap should be secured firmly with tape at either end.
Get your loo-roll barrels and place the largest one in the centre section, parallel to the long edge. The two smaller barrels should go on either side.
Taking the long end of the A4 sheet, tightly roll it up, so that the paper is wrapped around the barrels.
Once the edges have been tucked away, secure with tape or glue along the edge.
Taking your twine or ribbon, tie a bow around either end of the cracker, where there should be a slight gap between the loo roll sections.
Leave a gap to pop in your mini presents, jokes and hats.
Then, tighten the ribbon edges so that the gap becomes smaller and fill with tissue paper.
Personalise you crackers by attaching a handwritten gift card.
You're done! How quick and easy was that?!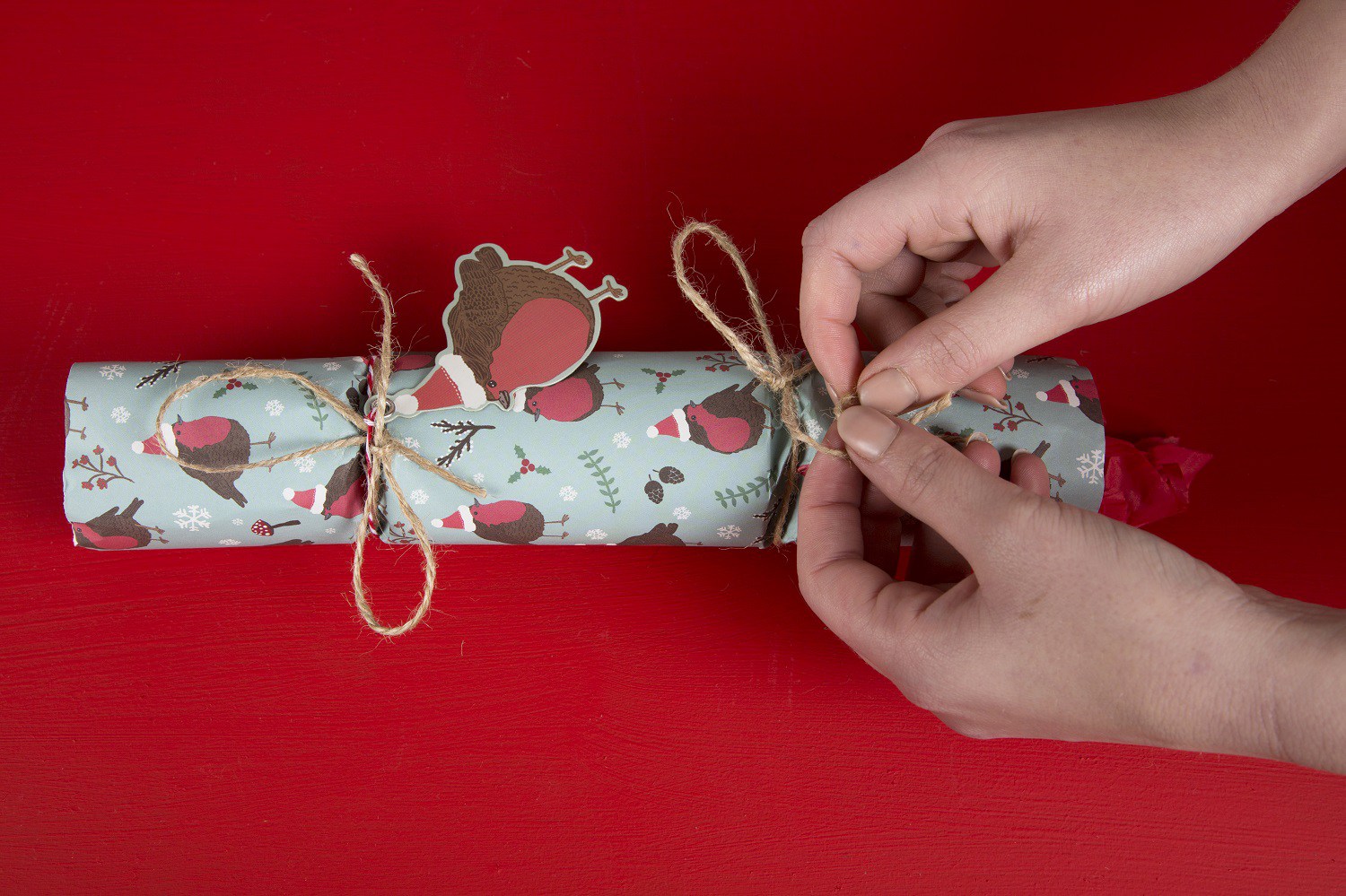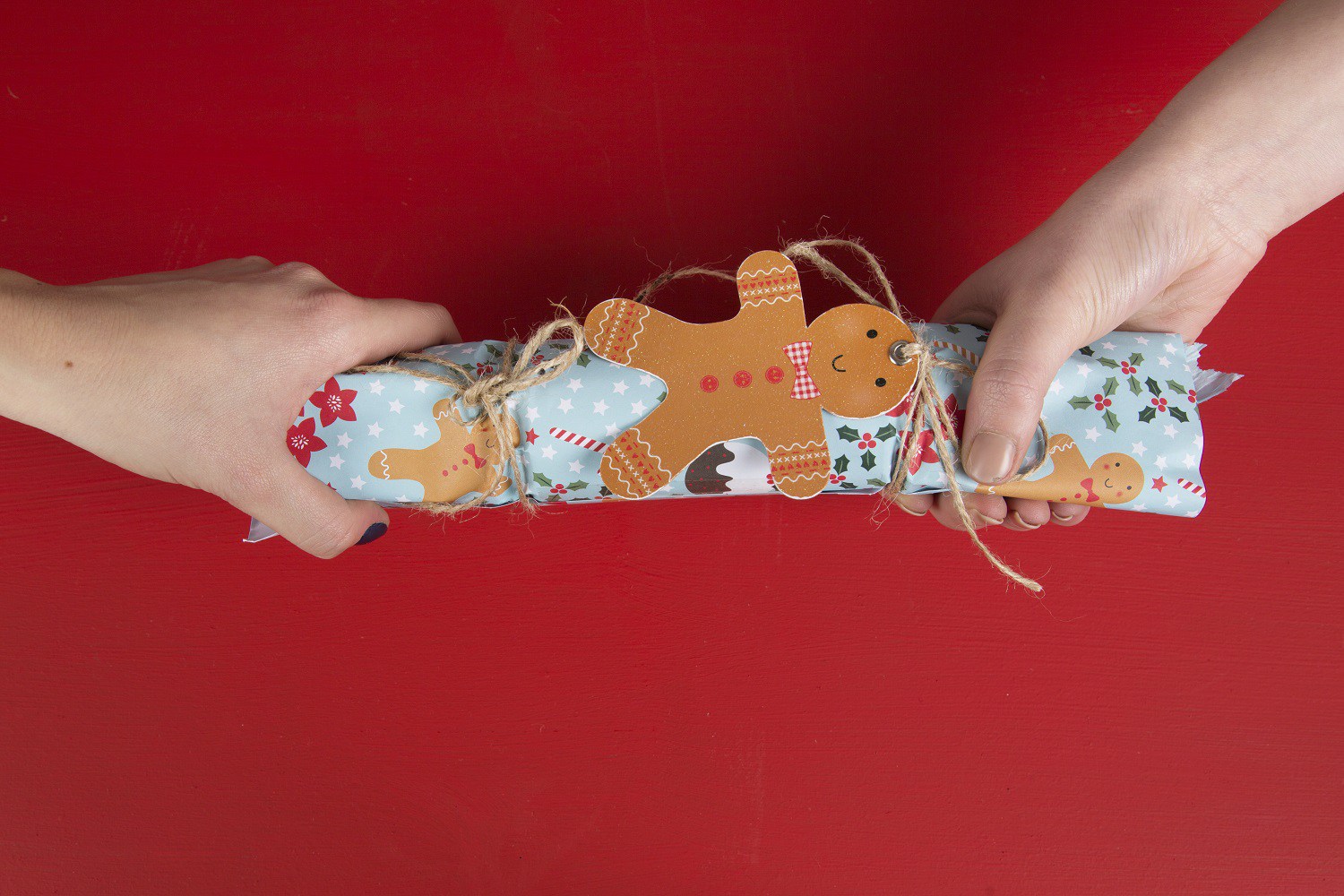 We hope your crackers go down a treat and you thoroughly enjoy making them yourself. We'd love to see the results so make sure you let us know what you got up to via either Facebook, Instagram or Twitter. Good luck and happy making!