Christmas // Setting The Perfect Christmas Table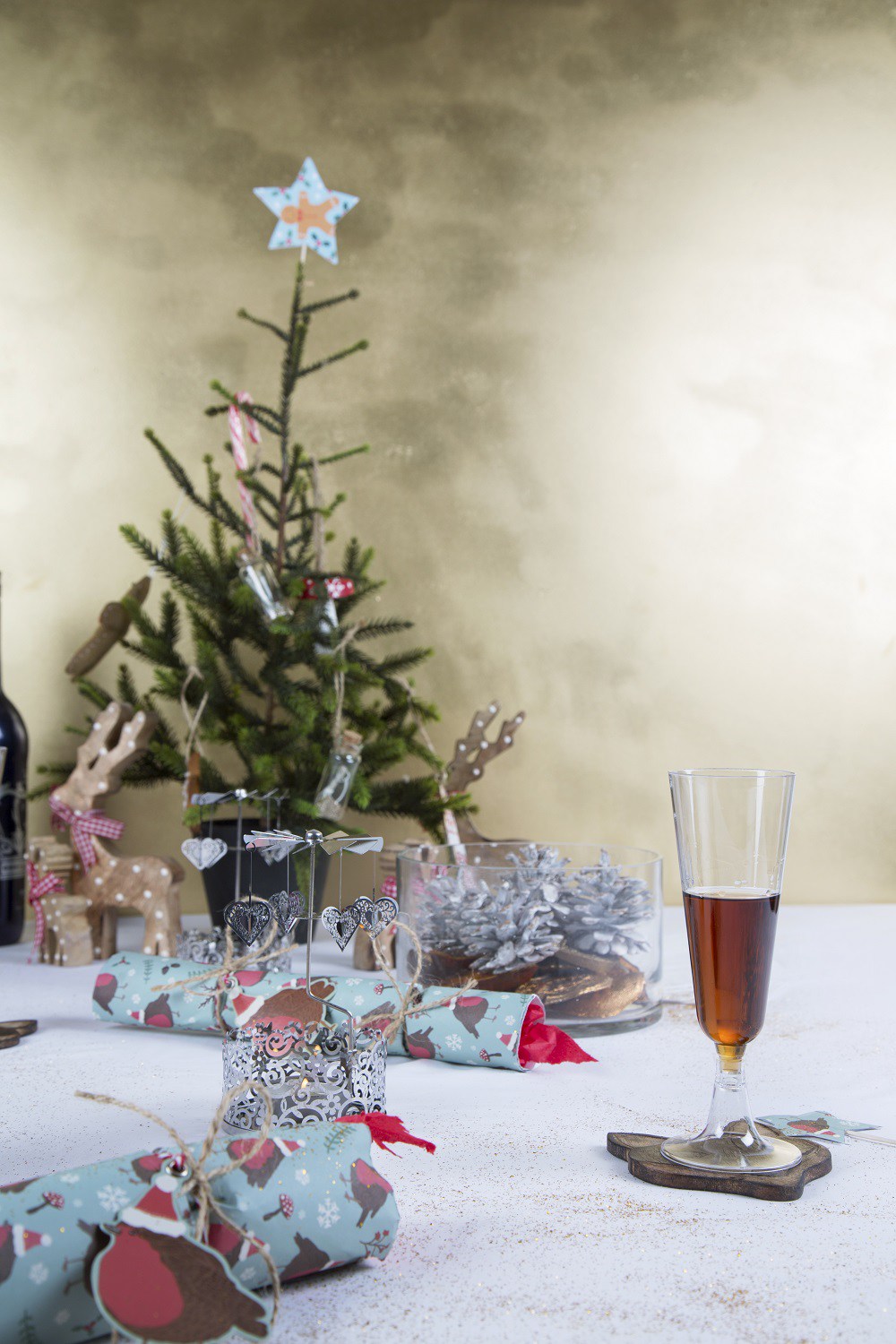 At Christmas time it is all about the little details maximizing an effect and the finishing touches to make your display extra special. We don't know about you but at Sass & Belle a huge part of our Christmas day revolves around Christmas dinner and setting the table for the big event can be extremely fun and rewarding. Especially when the guest are cooing 'oh it looks lovely' before they've even set eyes on the turkey! Here's are some tips and tricks on how to make the Christmas table stand out.
Dried oranges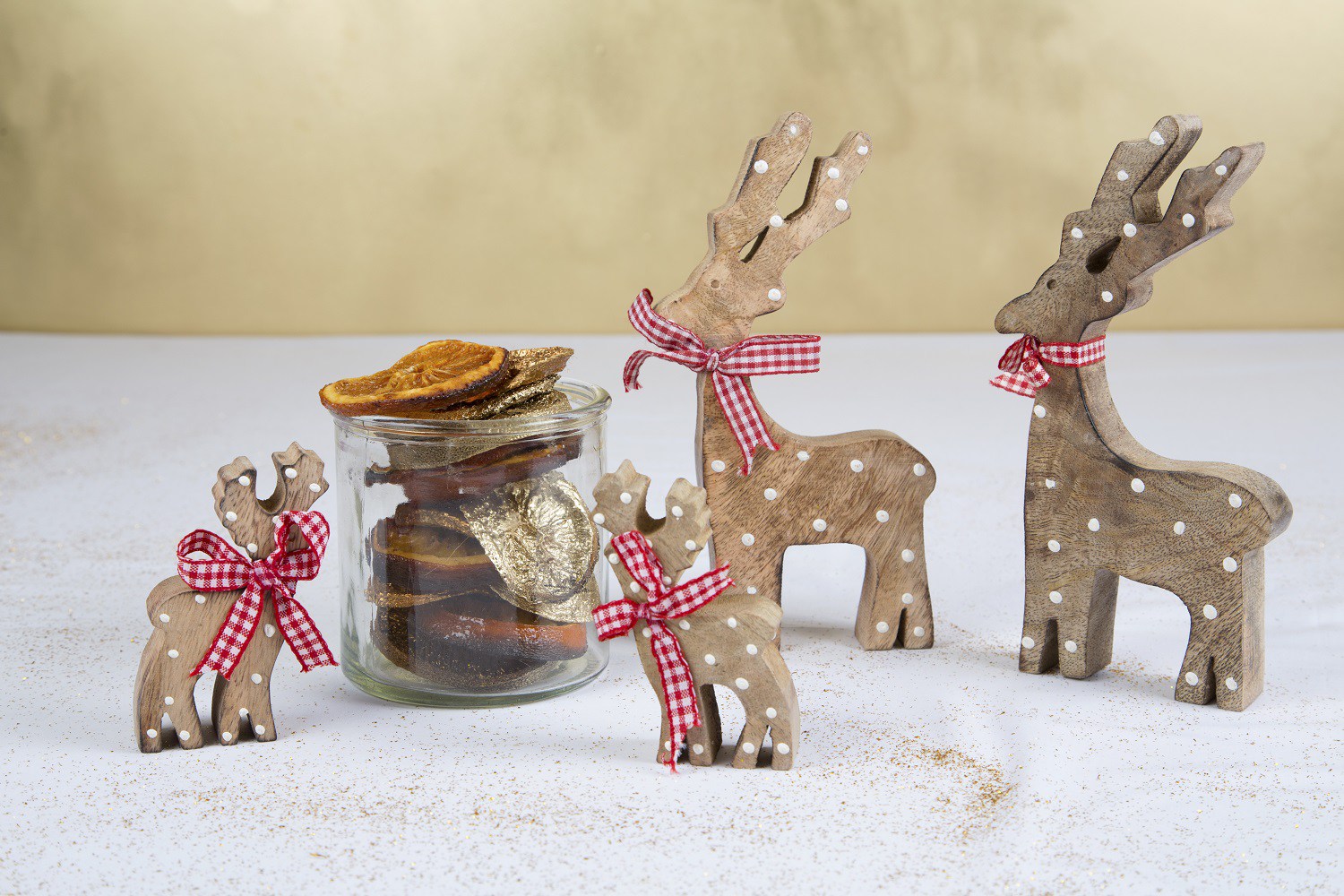 Such a simple little trick which adds some colour to the table. All you have to do is cut some oranges into slices, put them straight on the wire rack and bake on a low heat (120 degrees Celsius works well) for two/three hours and leave inside while the oven cools. That's all it takes to get some homemade Christmassy decorations. To add some variety, we spray painted ours in metallic colours and piled them up in a glass jar. Such a simple and effective look that is super easy and quick to achieve.
Pine cones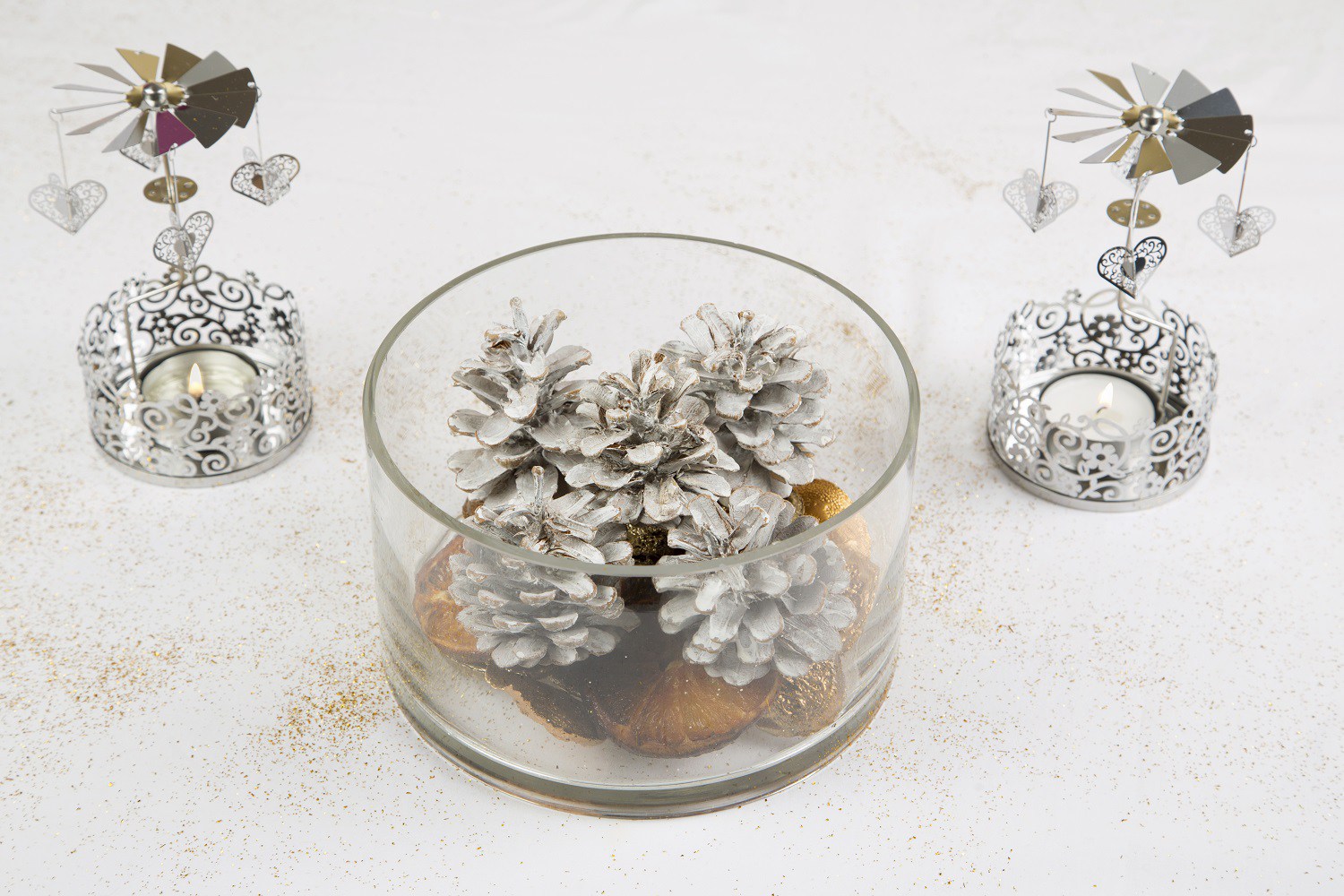 Pine cones add a touch of festivity instantly. Fairly easy to source, they look great natural or spray painted. We went for metallic colours to go with our dried oranges and tealight holders but a whole array of colours could work!
A mini tree
A mini tree on the end of the table might not work if you're struggling for space but the effect is so worth it. Nothing say Christmas like a Christmas tree and a mini one manages to be cute too! All you need is a decoration or two to make it look festive. If you have a really large table, try a few mini trees down the centre to fill space and create a high impact look.
Spotted reindeer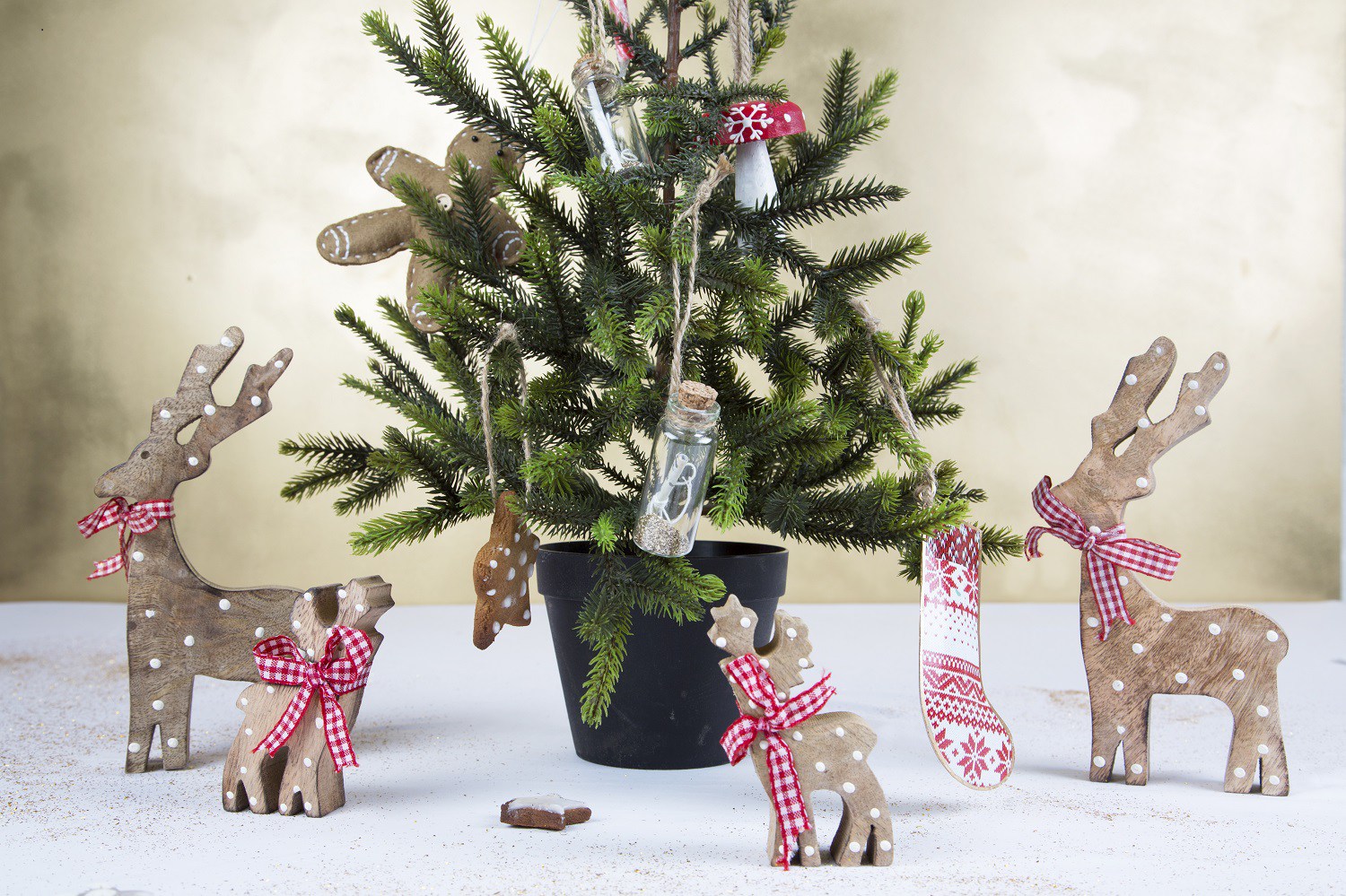 These sweet little decorations are a great way to add some charm. Made from wood, they're free standing and come in two sizes which is perfect if you want to mix them up to play with depth and height. Having two or three scattered across the table looks great and they can be reused year after year.
Christmas crackers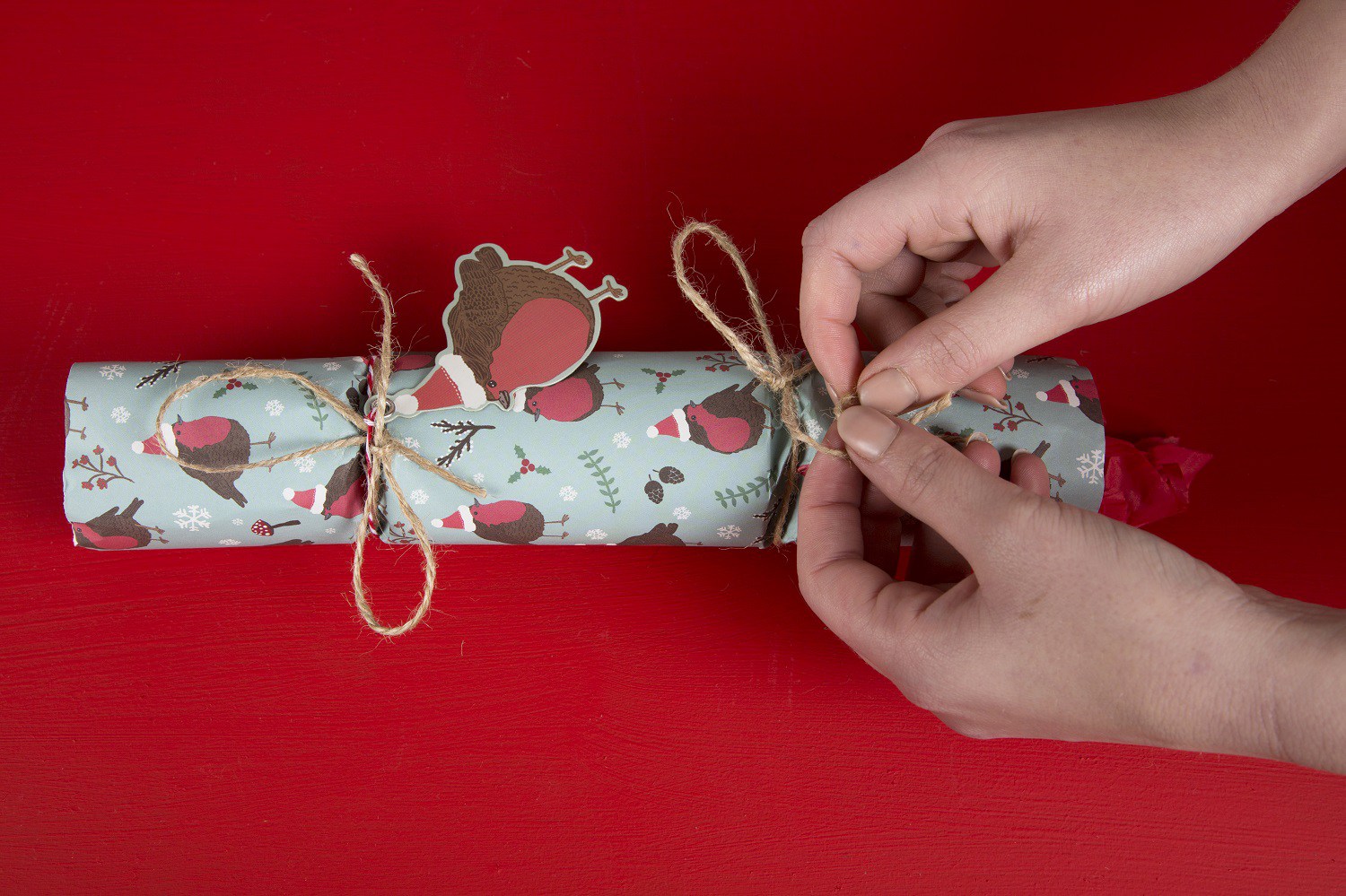 If you haven't already checked out our how-to on making your own Christmas crackers then now is your chance. Super easy, they look amazing and it's a fun way to personalise the experience for your guests. Check it out here.
A foxy coaster and a glass of sherry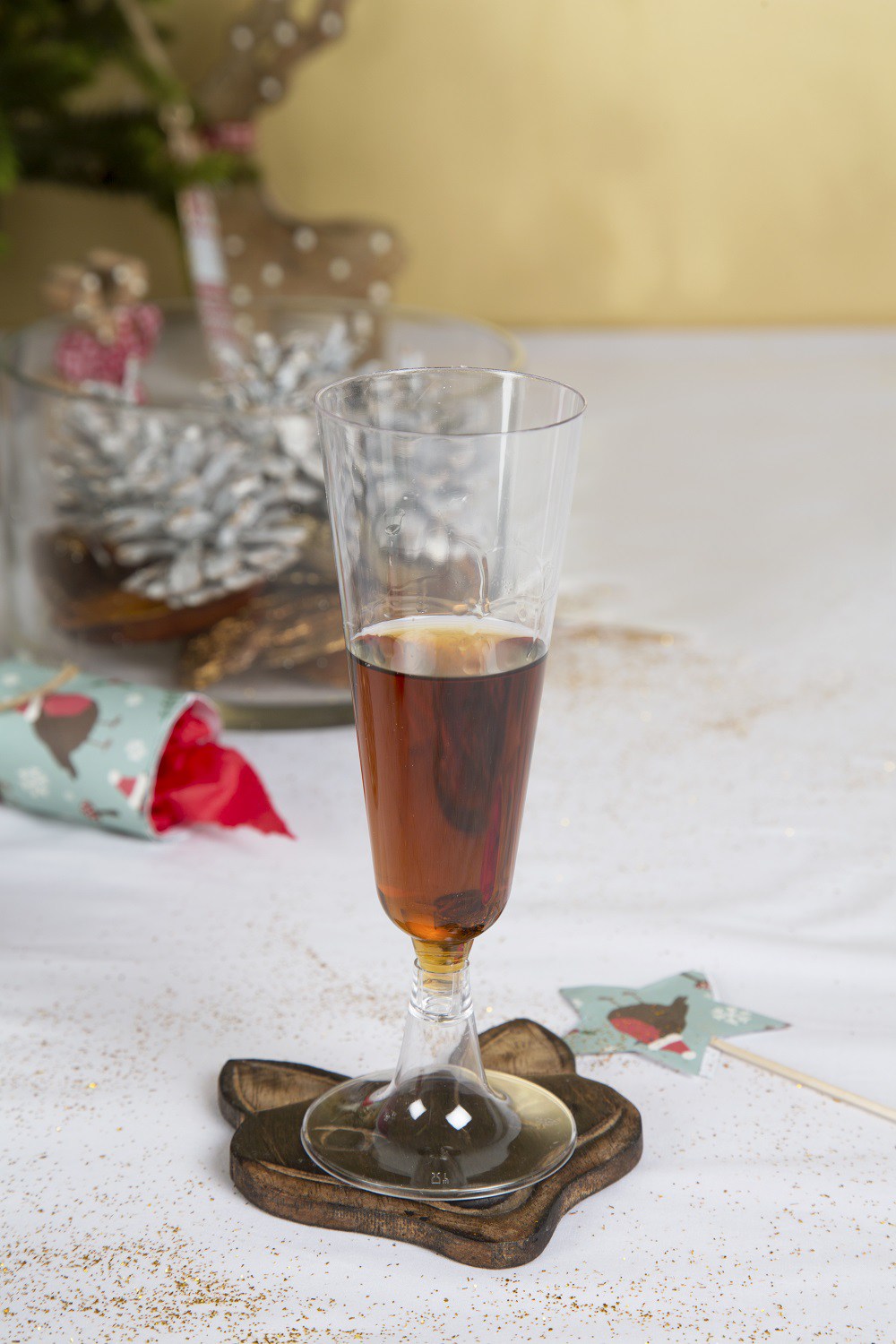 No Christmas table is complete without a drink that is guaranteed to cause merriment! Sherry is a Christmas classic but if it's not your tipple there are plenty of other festive drinks to choose from which are both alcoholic and non-alcoholic. Mulled apple juice is surprisingly delicious if you haven't tried it before. To protect your table from drink-a-splendour, coasters are a must. Check out this adorable set of fox coasters which add some character to the table all the while being practical. That's a homeware accessory we like!
A homemade star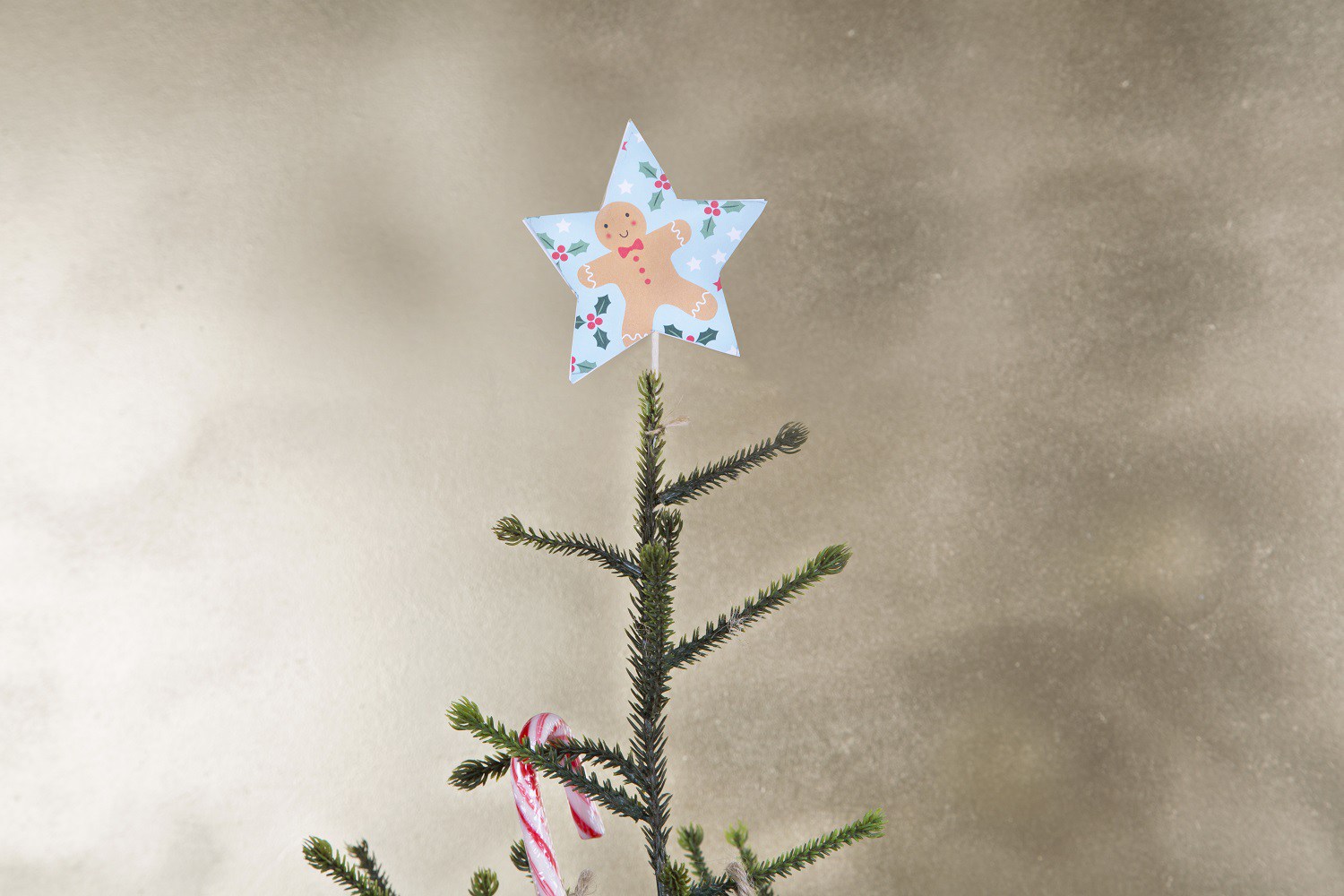 This homemade trick is super simple and looks great. All you need is some wrapping paper, cocktail sticks, double-sided Sellotape and some scissors. Cut out two star shapes and using the cocktail stick, stick to the plain side of the paper with some double-sided Sellotape. Adhere the other star shaped and press down ensuring they're stuck together. You can scatter these across the table or write on them and stick in dishes.
Tealights
Lighting is really important for creating an atmosphere and the dark winter's day is the perfect backdrop for fairy lights and candles. Our rotary tealight holders are a lovely way to make the most of candle light. Made from metal, they're intricately created. Its captivating feature is that once a tea light is put in the base, the fan turns in a rotary motion. A lovely decoration for the Christmas table, these look even more delightful when there is more than one.
Glitter
At Sass & Belle we believe glitter = fun! You shouldn't be in any doubt over whether you should sprinkle glitter on your Christmas table. If you can't do it at Christmas, when can you? It will instantly add some sparkle and will make your guest feel as though this is a place where they can relax and laugh.
Christmas soundtrack
To top it all off make sure you and your guest enjoy some festive music. Whether it's some vintage cheese like Wham or a classical take on your festive favourites, ensure your guest have the soundtrack to Christmas softly playing behind them. Don't have it too loud though, it might drown out the conversation and that's not what you want.
There you have it, our tips on setting the most splendid Christmas table. An utterly simple affair, these how-tos will be super easy and full of reward. Why not share with us your very own Christmas table via Facebook, Twitter or Instagram? Simply use the hashtag #SassAndBelleChristmasTable and we can check it out. Happy table setting!