DIY: New Year's Eve Photo Backdrops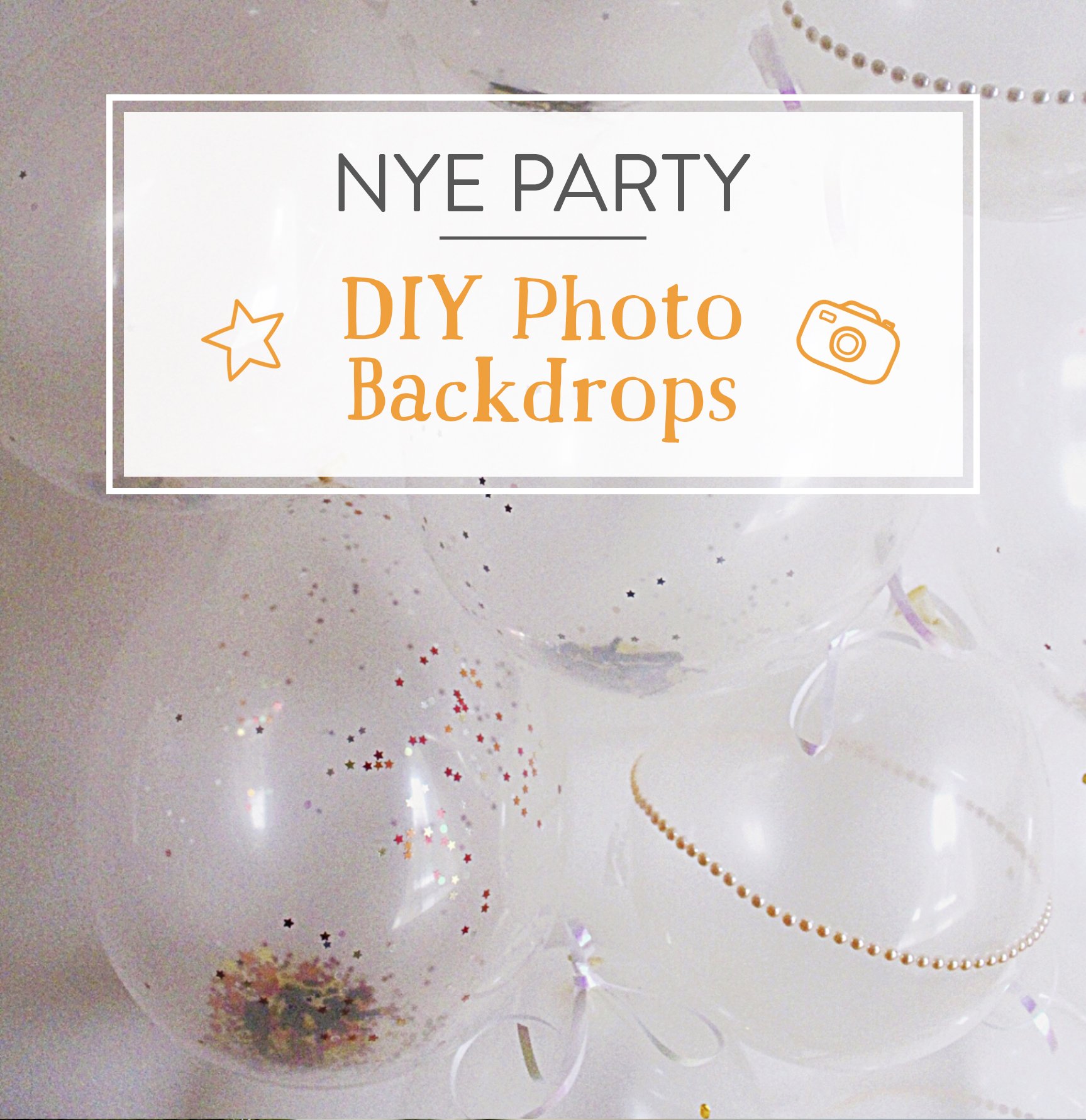 As 2017 comes to a close, it's a good time to reflect and look towards the amazing possibilities 2018 will bring. Sass & Belle love this time of year as we get to do just that, and look over all the amazing products we've been able to share with you and to create new treats to fill your new year with! It's a time to celebrate and with that deserves a party with all your loved ones. It only makes sense that we combine the celebrations with our favourite concepts from the year; here are some simple DIY photo booth backdrops to keep things magical and on trend.
Preparation
There are endless ways to create a brilliant backdrop, so it's a wonderful opportunity to get creative. Starting from as little as three essential components it can work with even the tiniest budget and still add something a little extra special to your party. Simply find yourself a plain wall and good lighting, and you're good to go!
Metallic Balloon Confetti
Are you ready to follow your dreams in 2018? Inspired by our motivational Metallic Monochrome designs, we added a balloon backdrop to help your party go off with a bang! Puns aside, here is what you will need to begin:
Confetti, glitter and sparkly stick-on gems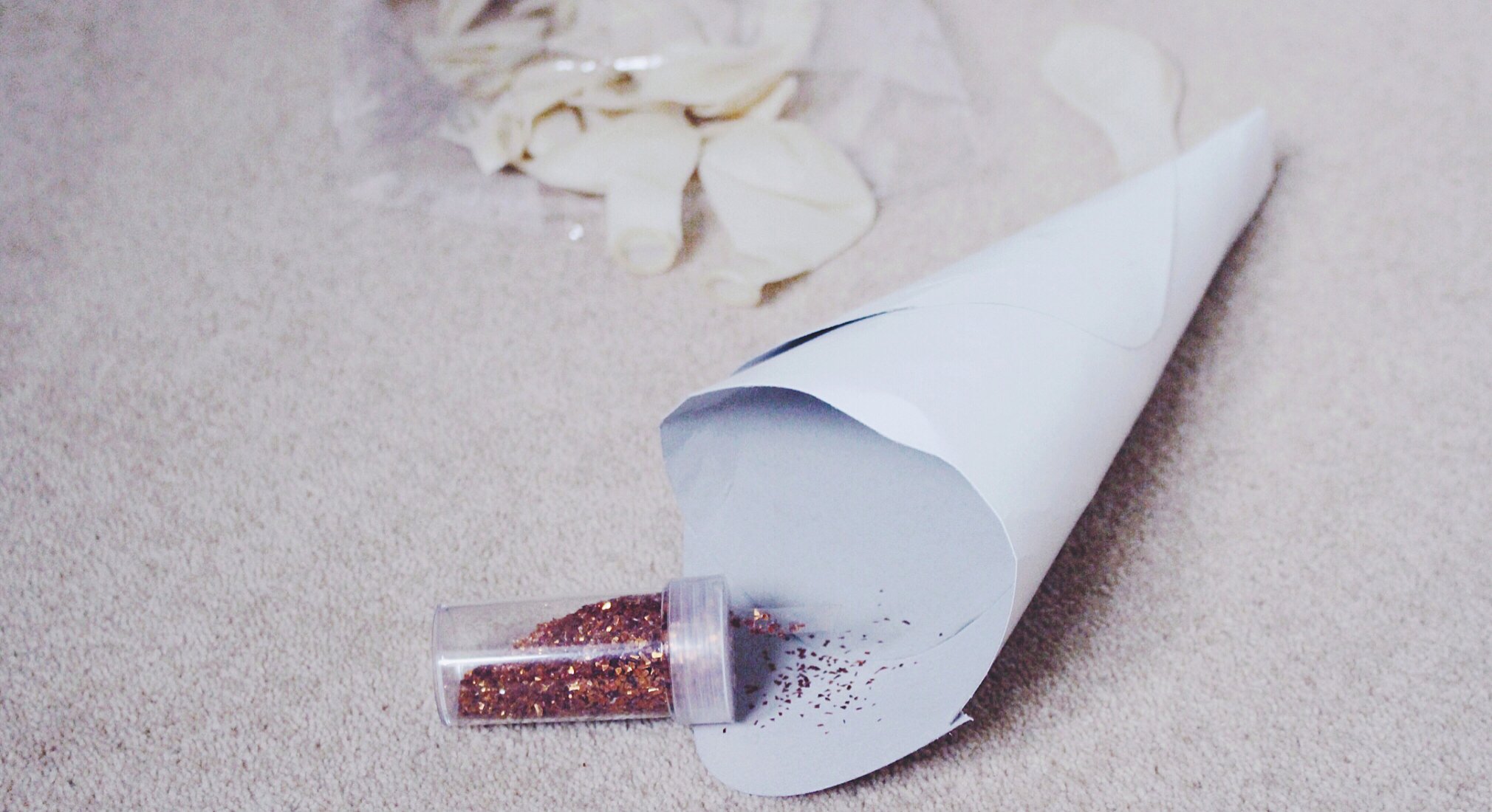 Start by preparing and decorating the balloons. We did this in two different ways to show variation, but it's completely up to you how you want it to look! The first option is to fill the balloons with confetti and glitter, simply by using a funnel (you can make a paper one if necessary) to pour them into the balloon before inflating. Another way to add some sparkle to these beloved party accessories is to use stick-on gems and apply them to the balloons after they are inflated.
Unicorn Magic
We all know it wouldn't be true to Sass & Belle if we didn't find some inspiration from our Unicorn collections to make things a bit more magical. This backdrop can be used as a starting point and we'd love to see you go bigger and better, perhaps with some of our Rainbow Unicorn bunting! To start you will need the following:
Three bright plastic tablecloths (we chose purple, blue and pink in true unicorn style!)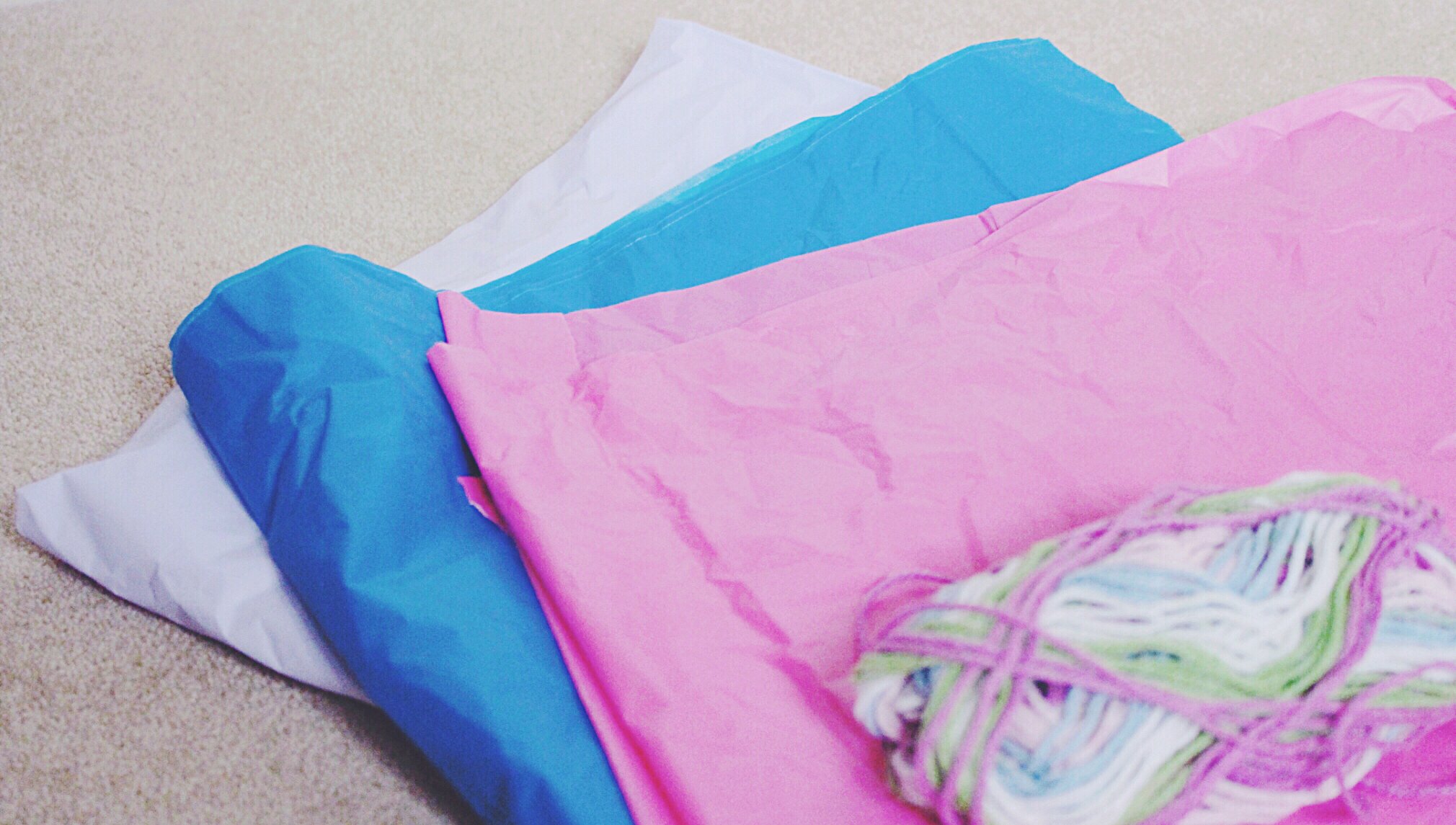 Start by cutting the tablecloths all into the same desired width and length for the wall - laying them down on a flat surface will make this easier. Next, choose which two will be your main colours and move the other to the side for later. You then need to cut thick strips into the remaining two, leaving about 4 inches at the top where you can staple them together and hang them against the wall. Take a strip of each colour, twist until your preferred look is achieved and then secure it with some holographic ribbon.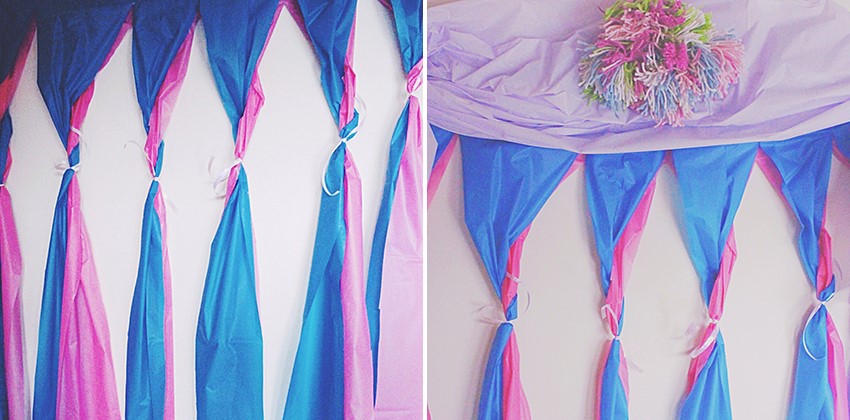 The last tablecloth is to cover the top section. We did this by placing it horizontally across and bunching the ends together. You can then secure this with more holographic ribbon. For a centrepiece, we bunched together some fun mini pom poms made from the colourful string!
Et voila! We hope you like our fun DIY photo backdrop ideas. Have a fabulous night celebrating the end of 2017 and the start of a sparkly new year! We look forward to bringing you more inspiration in 2018. Until then, don't be a stranger! Facebook, Twitter, Instagram.