Easter DIY // Carrot Cupcakes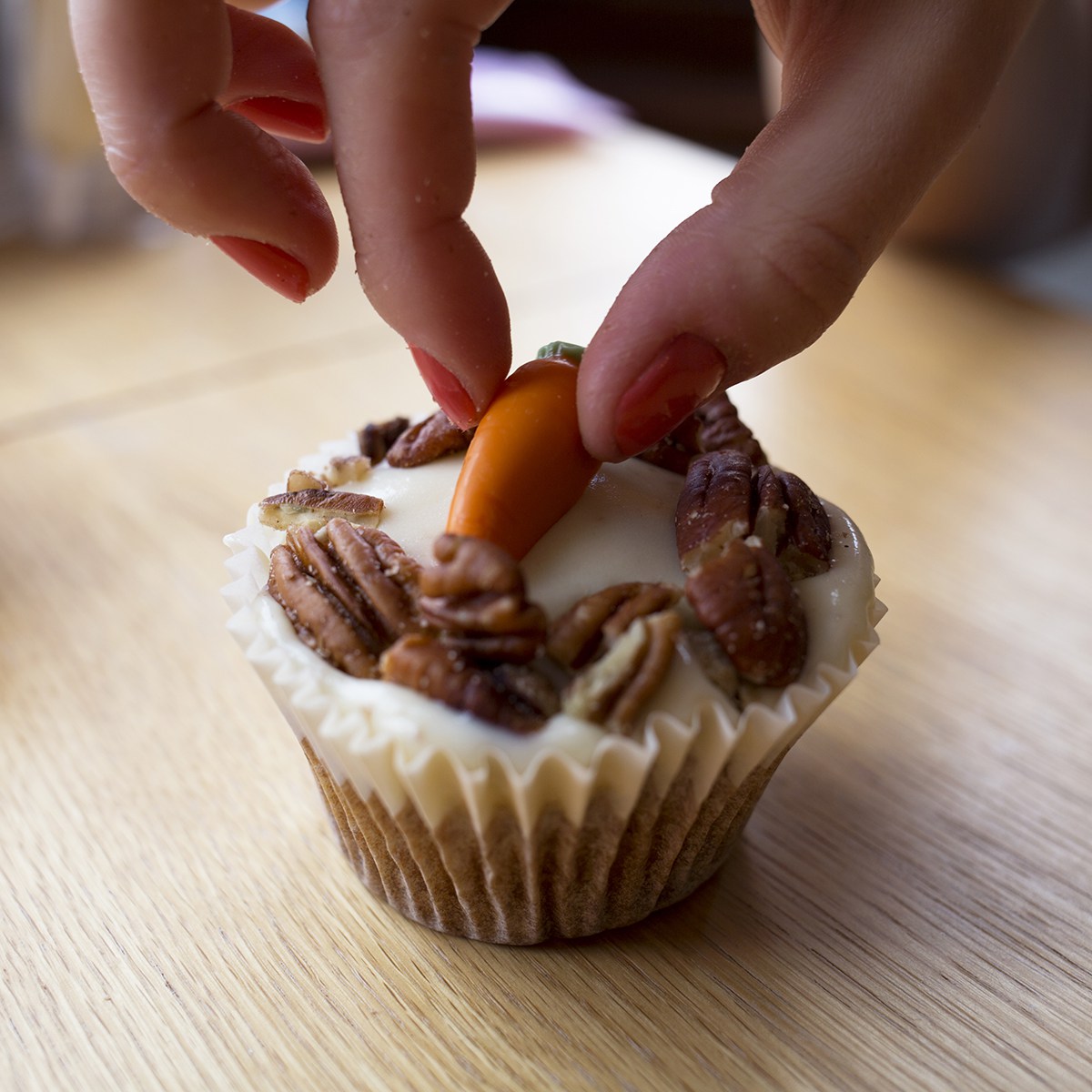 Lent is finally over! Well done to everyone who has abstained from treats for 40 days! What could be better than Carrot Cupcakes? Lately the prettiest baking products have come into stock, including this bohemian cake stand. Pretty baking equipment is the best inspiration to bake all day long, and Easter was the perfect excuse to get in the kitchen! Here's a simple recipe for you: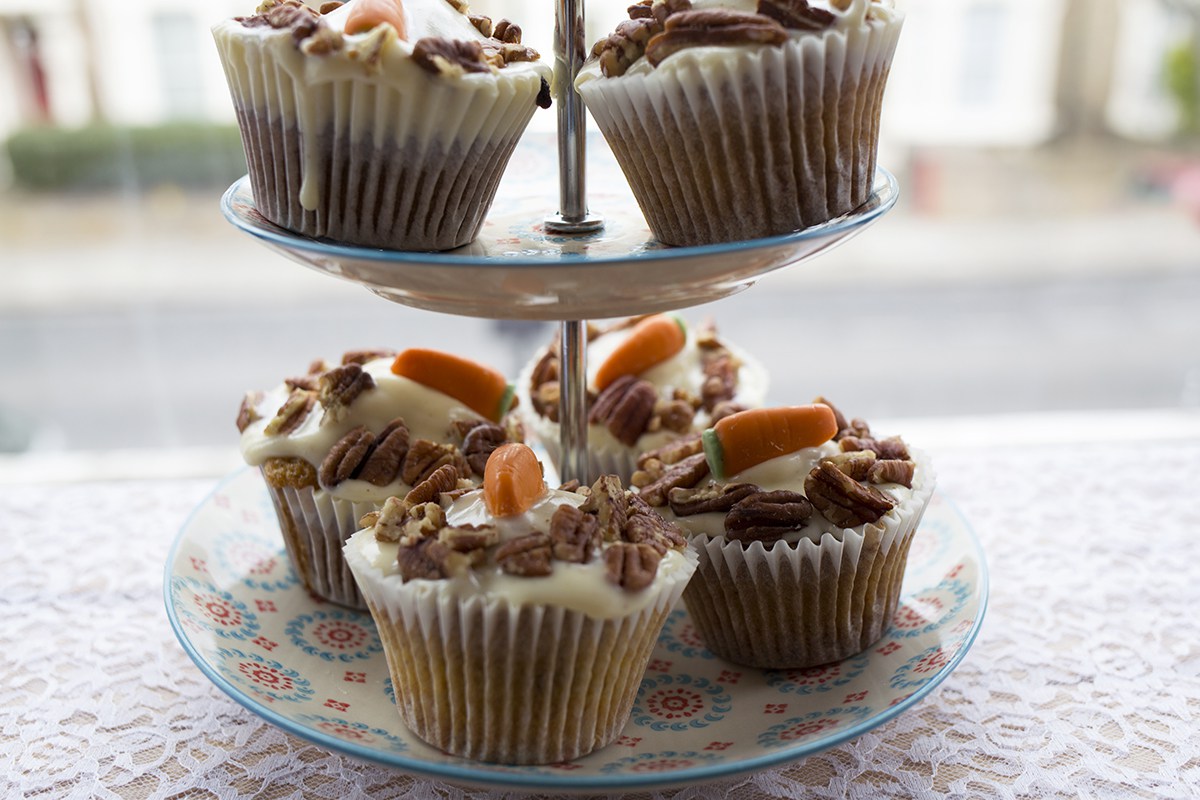 You will need
Muffin mould tray
250g self-raising flour
2 teaspoon ground cinnamon
400g caster sugar
350ml vegetable oil
4 eggs
350g grated carrots
240g chopped walnuts (half for the cake, half for the icing)
225g cream cheese
110g margarine
450g icing sugar
1 teaspoon vanilla extract
Steps
Preheat the oven to 180C /Gas mark 4.
In a bowl stir together the flour, sugar and cinnamon. Then add the oil and the eggs, mix until blended and stir in the carrots and the nuts.
Bake for 25-30 minutes in the oven. Your cupcakes are ready if a skewer inserted in them comes out clean. Make sure you leave them to cool for a while before removing them from the tray.
To make the icing: mix together the butter and the cream cheese. Add the sugar and stir well. Top it up with the nuts and vanilla extract: it is now ready to go!

Make it pretty! We bought mini marzipan carrots to add on top of our cupcakes and decorated with chopped pecan nuts. YUM!

We then presented all our cupcakes on a beautiful cupcake stand and ta-da! We were ready to welcome the Easter bunny!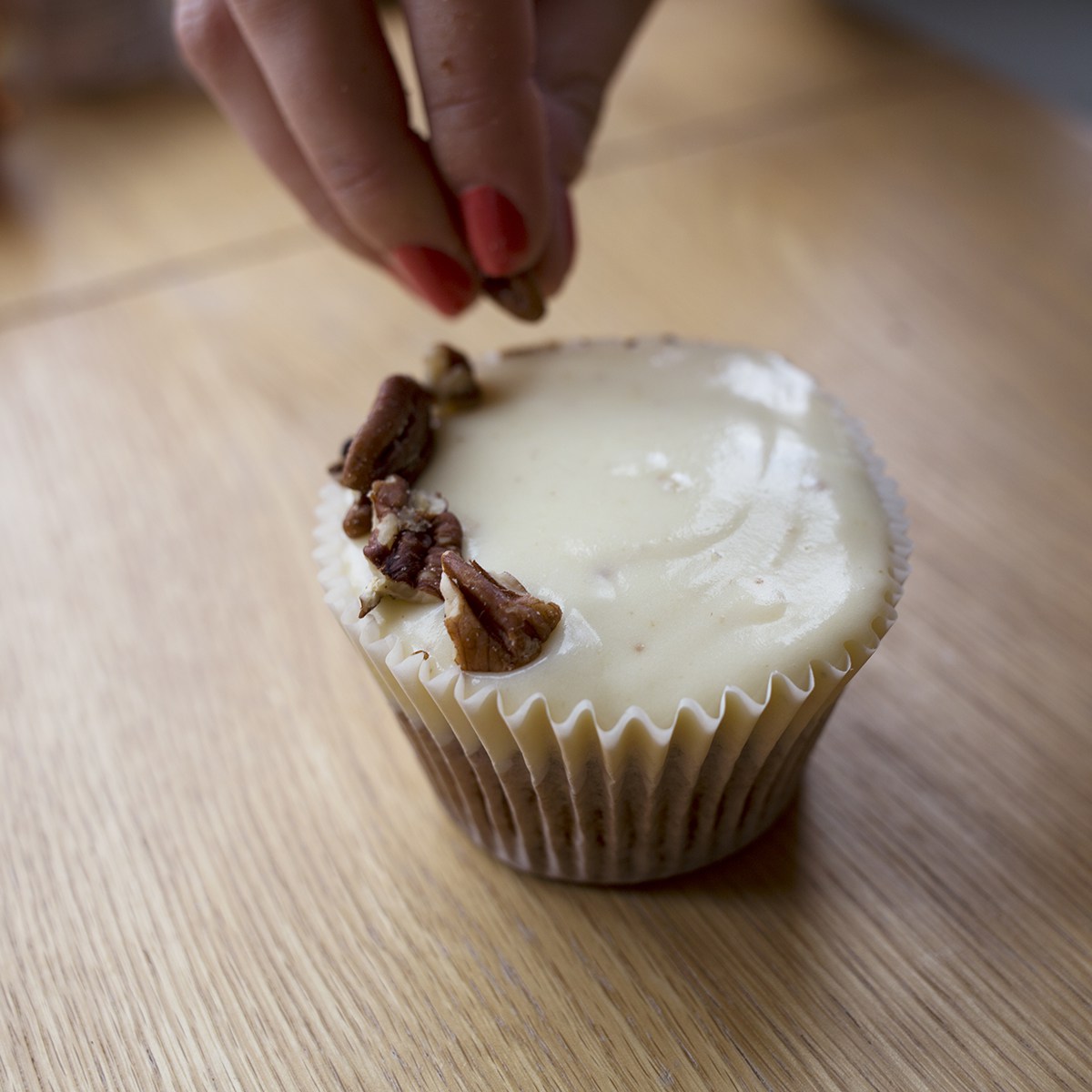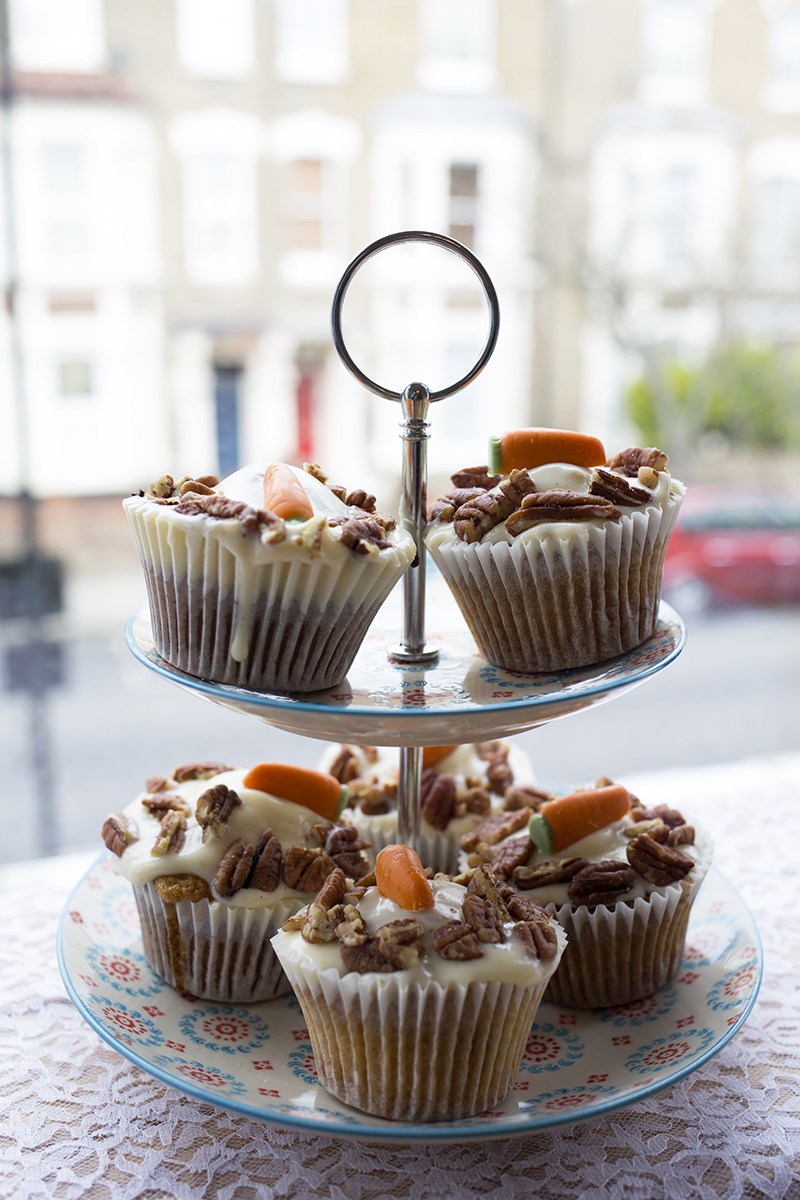 Recipe inspired by AllRecipe.