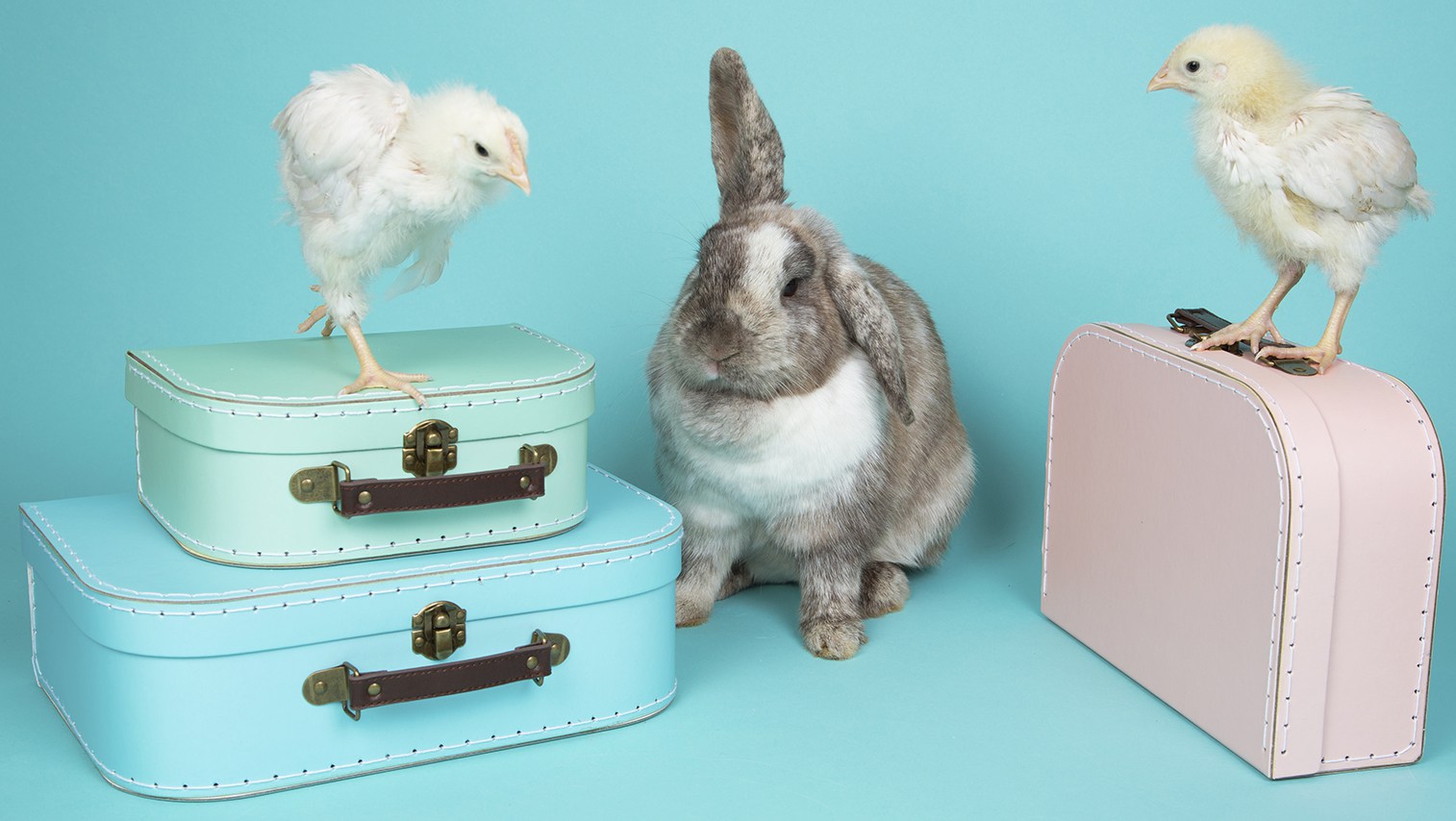 A little while ago we had some very special visitors to Sass & Belle. We had 4 different kinds of rabbits and some little chickens that we borrowed from Vauxhall City Farm, the amazing south London charity for an Easter themed photoshoot. In short – we had the most fun time at work ever!!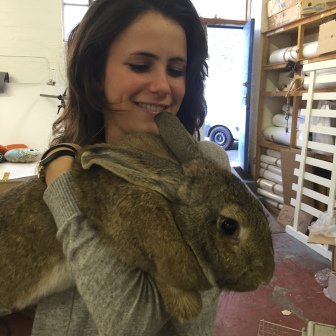 The best rabbit by far was Victor, take a look at him here with Lea. What a whopper! This rabbit is a Great British Rabbit and he was the only male. We had three other smaller rabbits on set called Misty, Patches and Pixie.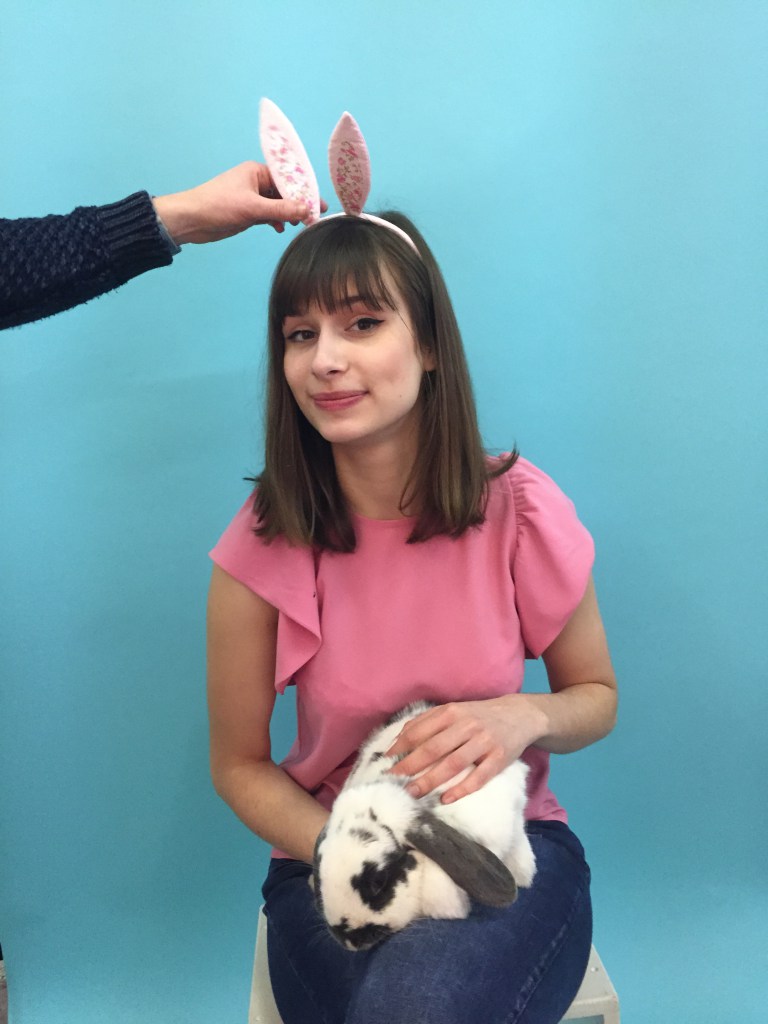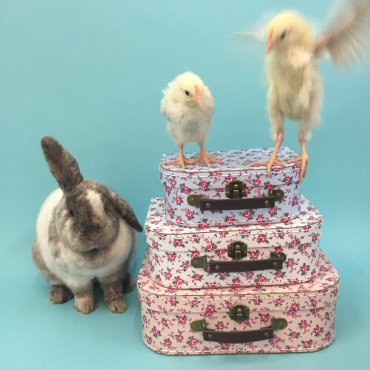 Even though Victor was larger than life, there was one rabbit who really stole the show. Patches the half lop rabbit who inherited just one ear the lop-side of her family! An adorably asymmetrical little lady. We love Patches!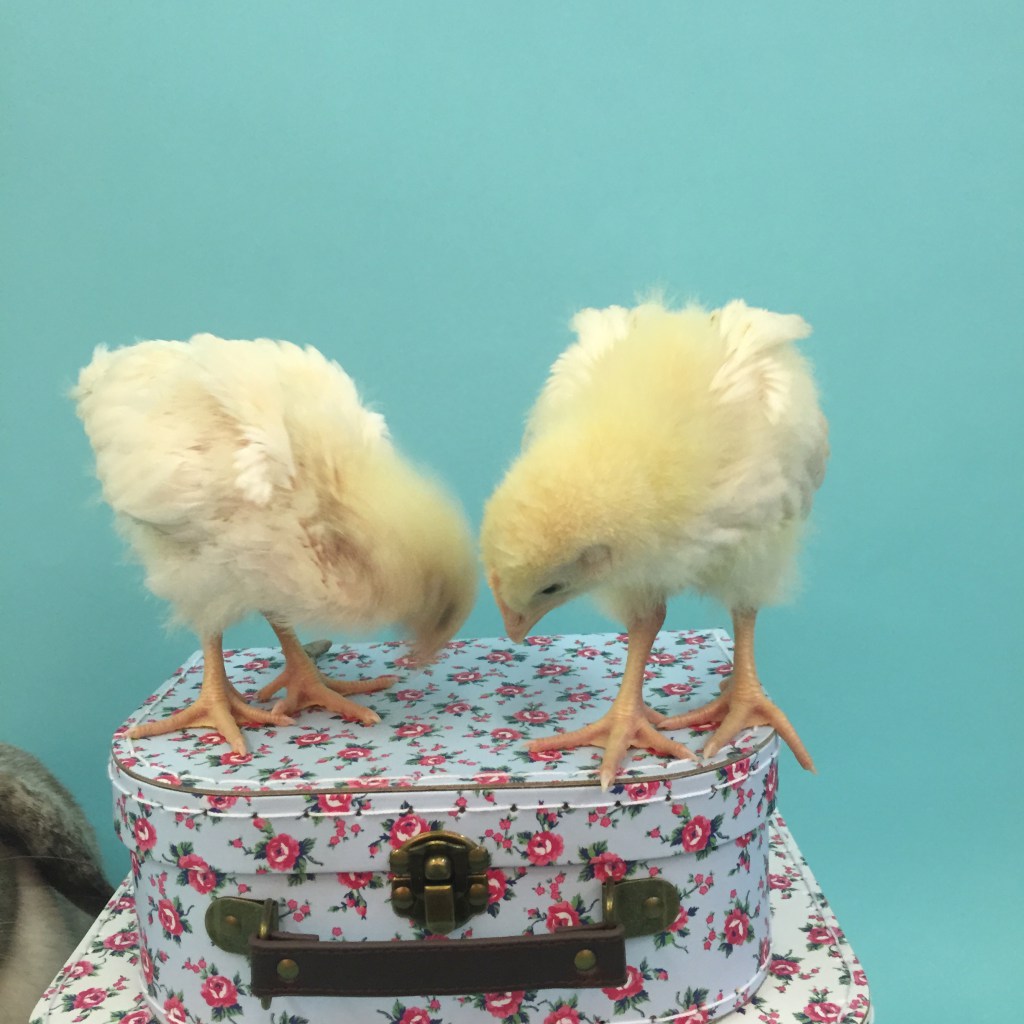 Not only did we have fun with the bunnies, but we also let some chicks roam around some of the products. We were actually very lucky to have some chicks that were still yellow enough as it is not really the right time of year for them! They were baby cockerels. You would usually expect to see chicks born sometime in March, but we were lucky enough to be visited by these little chaps who were born at the beginning of February.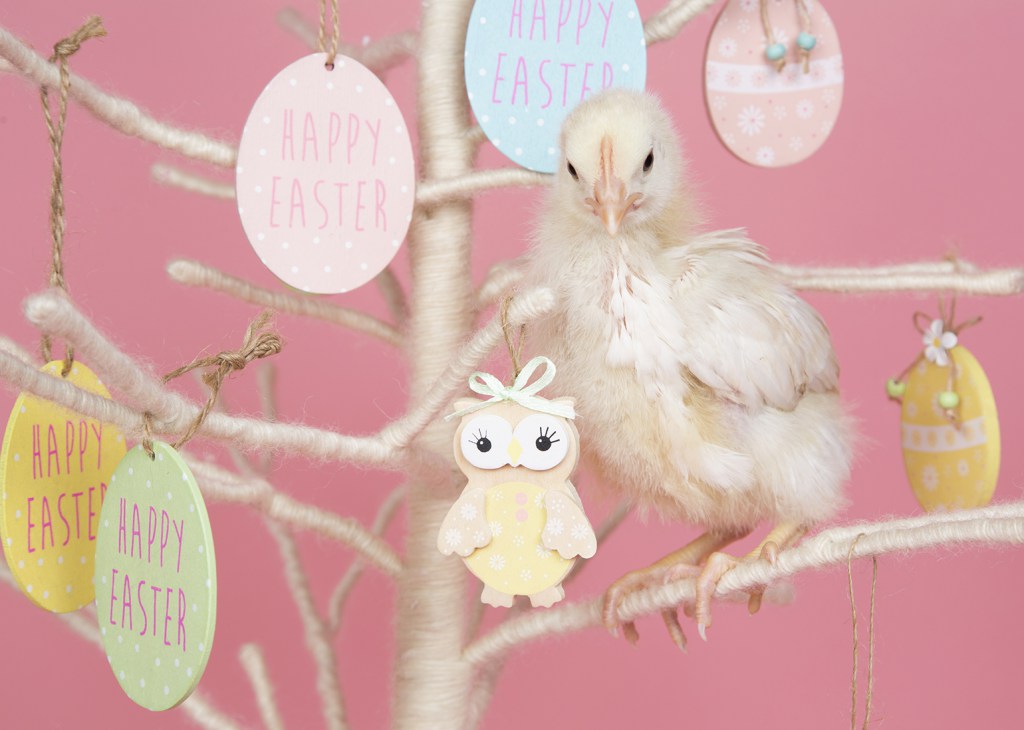 Having watched the film Chicken Run, we were pretty sure they couldn't fly at all, but little did we know, chicks and chickens can actually fly about 2 metres! Let's just say it wasn't just the birds who were squawking on the set!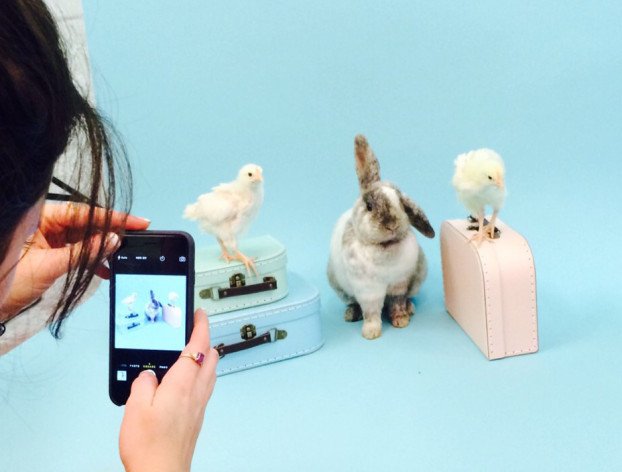 It's amazing to hear about all the work the animals do, including quite a few blockbuster films. Michelle, the animals' keeper, told us about how they once had to be on set for over 14 hours and in the end only featured in the final film for 4 seconds. Showbiz eh? This is why giftware is a much cooler place to be.