Free Printable Artwork For Mother's Day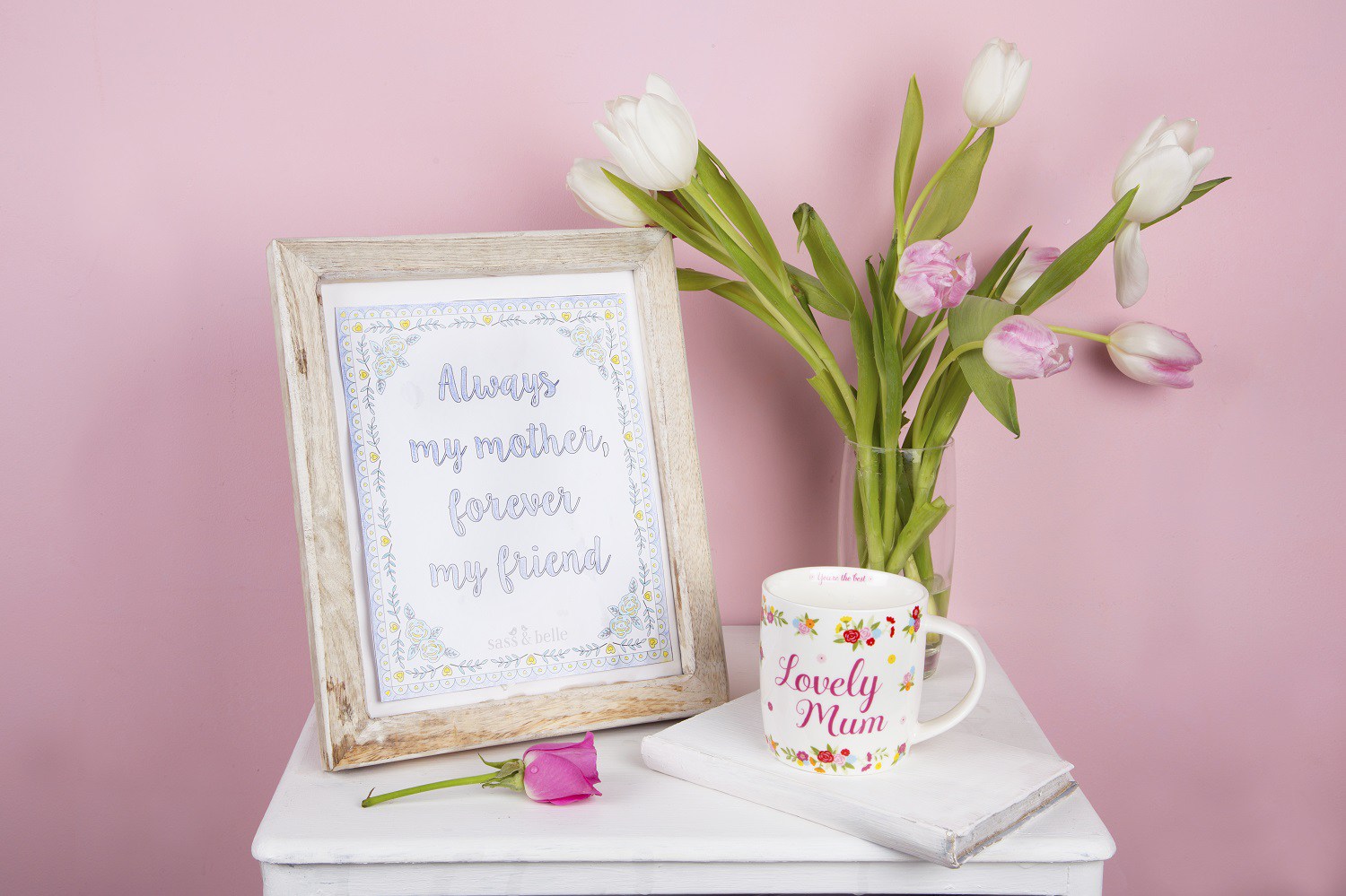 We're feeling excited because it's ten days until Mother's Day and we have something fun to share with you! At Sass & Belle we're all about spreading the love and we adore occasions that are devoted to making someone in your life feel special. Especially when that person is your good old ma. When we look back and think of all the things that our mums have done for us, we each create a list that's so vast and splendid a 'thank you' doesn't seem enough. But what makes it all the sweeter is your mum doesn't do it for a thank you. She does it because she loves you! Doesn't that just make you want to say thank you more?! At Sass & Belle we've created something lovely (and free) that will show your mum just how special she is this Mother's Day…
A day doesn't seem enough to devote and if you're anything like us you will want to flourish her in gifts aplenty. As that might not be feasible for many, our designers at Sass & Belle HQ have kindly created a free printable artwork that features a lovely quote and you can personalise to your hearts content!
The quote
'Always my mother, forever my friend', need we say more?
Colour it
If you've been hiding under a rock then let us fill you in (whey!) Colouring has become something of a trend for adults over the last year. Said to help improve your mental health, engaging mindfully in a task has been hailed as the saviour of 21st century stress where we struggle to shut off from the constant technology that consumes us. So while this is a gift for your mum, why not spend an evening colouring it in and channel your inner Zen? Remember, it's important to treat yourself too and if your mum is anything like any of ours, she will be pleased you benefit from it as well! You could even gift it to your mum blank so she can colour it in herself and R-E-L-A-X. No need for a massage voucher.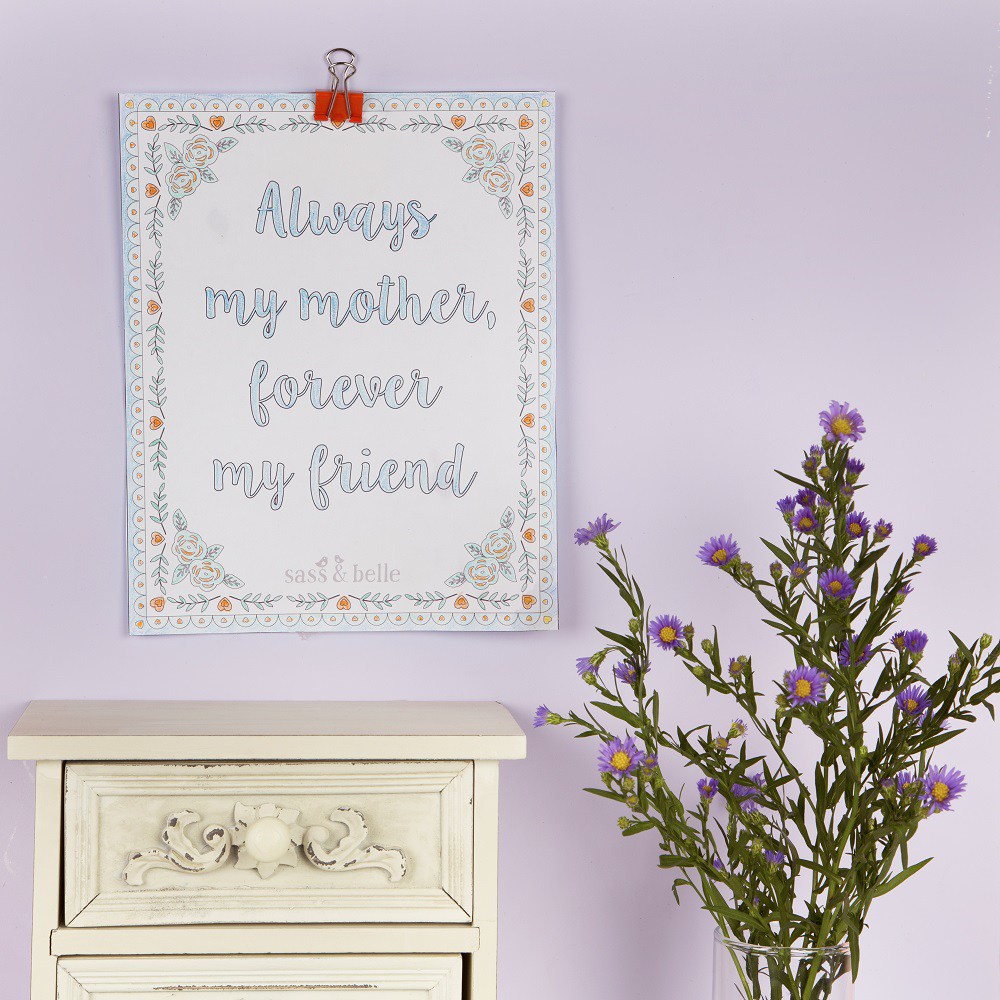 Frame it
When something is truly special; a favourite photograph, a ticket from the best gig ever, a souvenir postcard from the holiday you never want to forget, you frame it. So why not turn this piece of art into a masterpiece by sticking it in a pretty frame? Your Mum will be asking if it's an original Monet…okay well maybe not, but she will love it nonetheless!
Turn it into a card
Nothing says I love you quite like a homemade card, so make yours extra special and design it around this free printable artwork. Perfect for saying all the things you need to this Mother's day!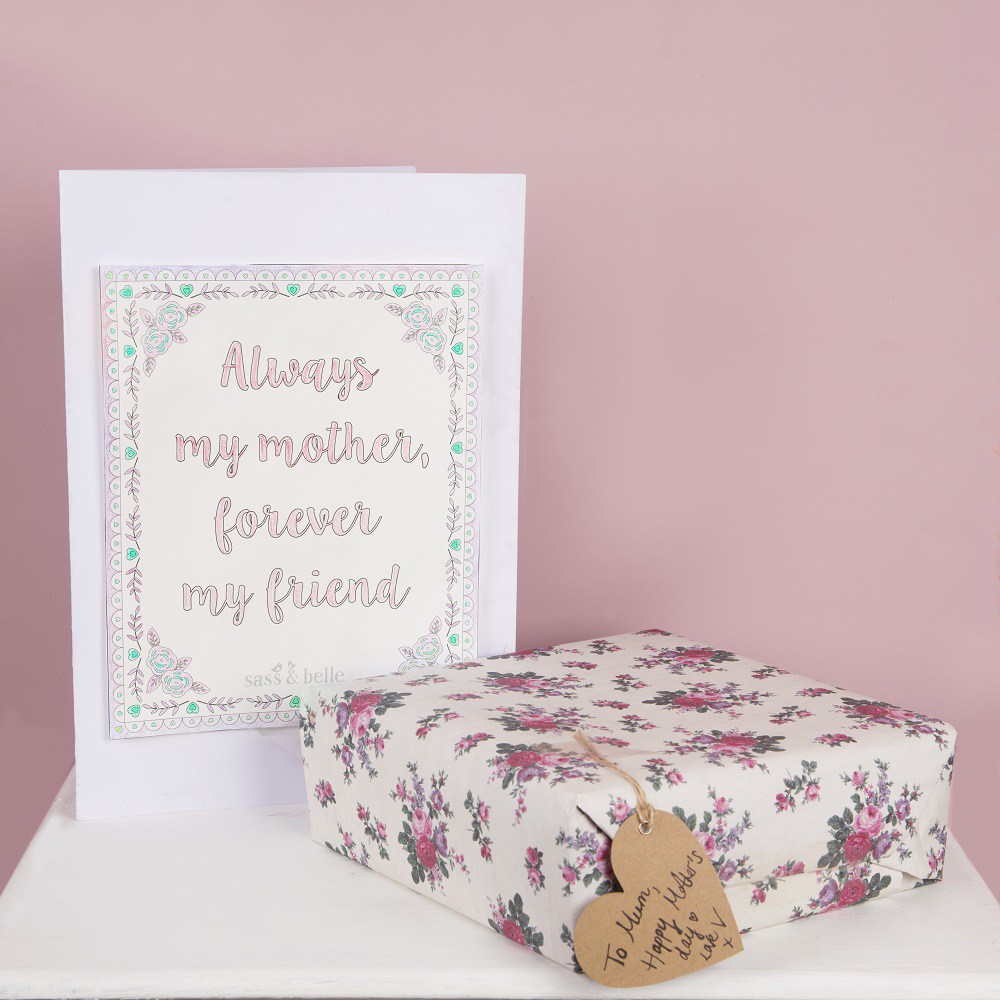 Display it on the wall
While this lovely print is perfect for Mother's day, it can also stay hung up all year round reminding your mama just how much you care. Why not print it on a thick piece of card for longevity? You could even colour coordinate it with a room you know has got a place for a pretty print.
To download your very own Mother's Day printable artwork click the link right here. We hope you enjoy personalising it and that your mum is pleased with her gift! We'd love to see all the unique and different ways you gift these this Mother's Day so please let us know by using #SassandBelle on Facebook, Twitter or Instagram. Happy Mother's Day to all the lovely mum's out there!