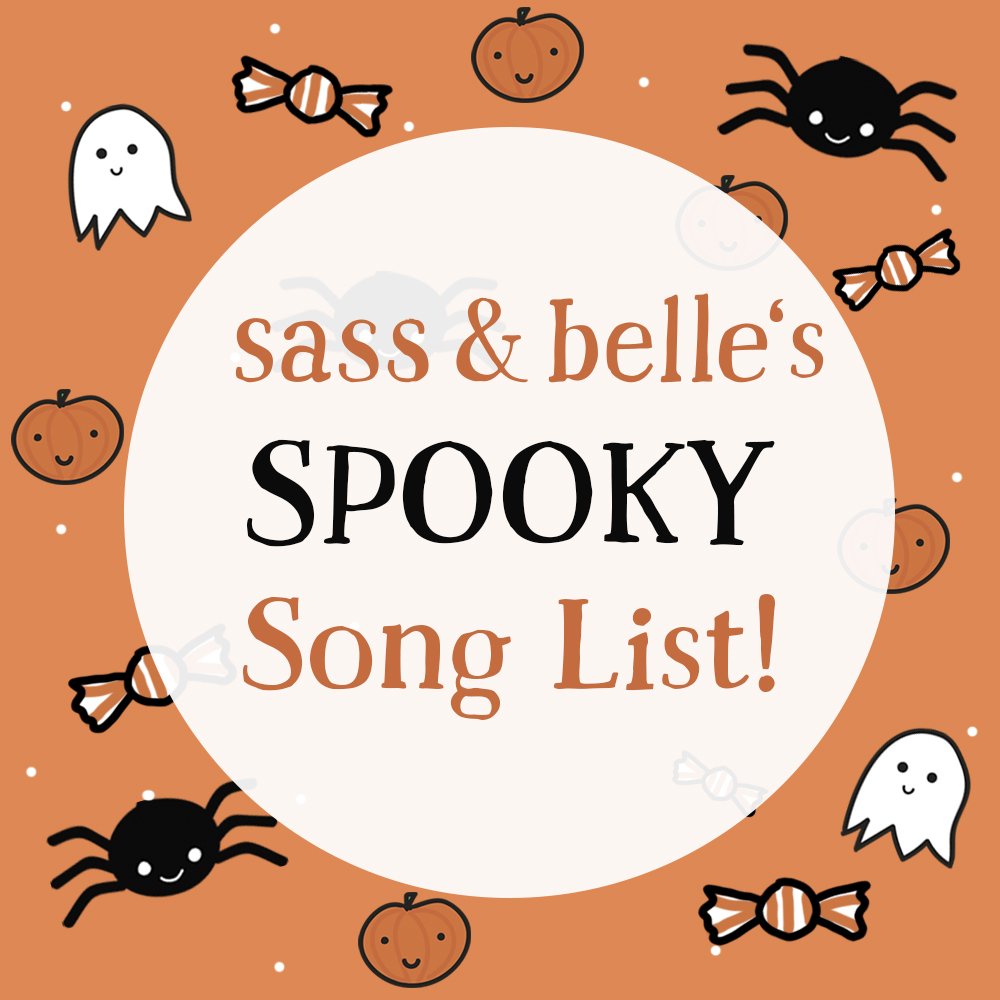 Autumn is just the best time of the year. Cosy knitted jumpers, hot drinks, crispy orange leaves and most importantly... Halloween! Celebrate with Sass & Belle and Monster Mash the night away to our Halloween song list. Light the pumpkins, prepare the candy, and get ready to howl until witching hour with these terrifying tracks!
Zombie – The Cranberries
Monster Mash – Bobby 'Boris' Pickett & the Crypt-Kickers
Boris the Spider – The Who
Thriller – Michael Jackson
This Is Halloween – Nightmare Before Christmas
Don't Fear the Reaper – Blue Oyster Cult
I put a spell on you – Nina Simone
Somebody's Watching Me – Rockwell
Ghostbusters – Ray Parker Jr
Scary Monsters (And Super Creeps) – David Bowie
Pet Sematary – Ramones
The Addams Family Theme – Vic Mizzy
Beetlejuice theme song – Danny Elfman
Creep – Radiohead
Abracadabra – Steve Miller Band
Highway To Hell - AC DC
I Want Candy – Aaron Carter
Bad Things – Jace Everett
The Killing Moon – Echo and The Bunnymen
There's a Light (Over at the Frankenstein place) – Rocky Horror Picture Show
We hope you're spellbound by these spooky songs! If you need an extra dose of Halloween vibes, purr-use our Black Cat collection – she's a claw-some companion all year round.