How To Bake a Tiered Naked Cake!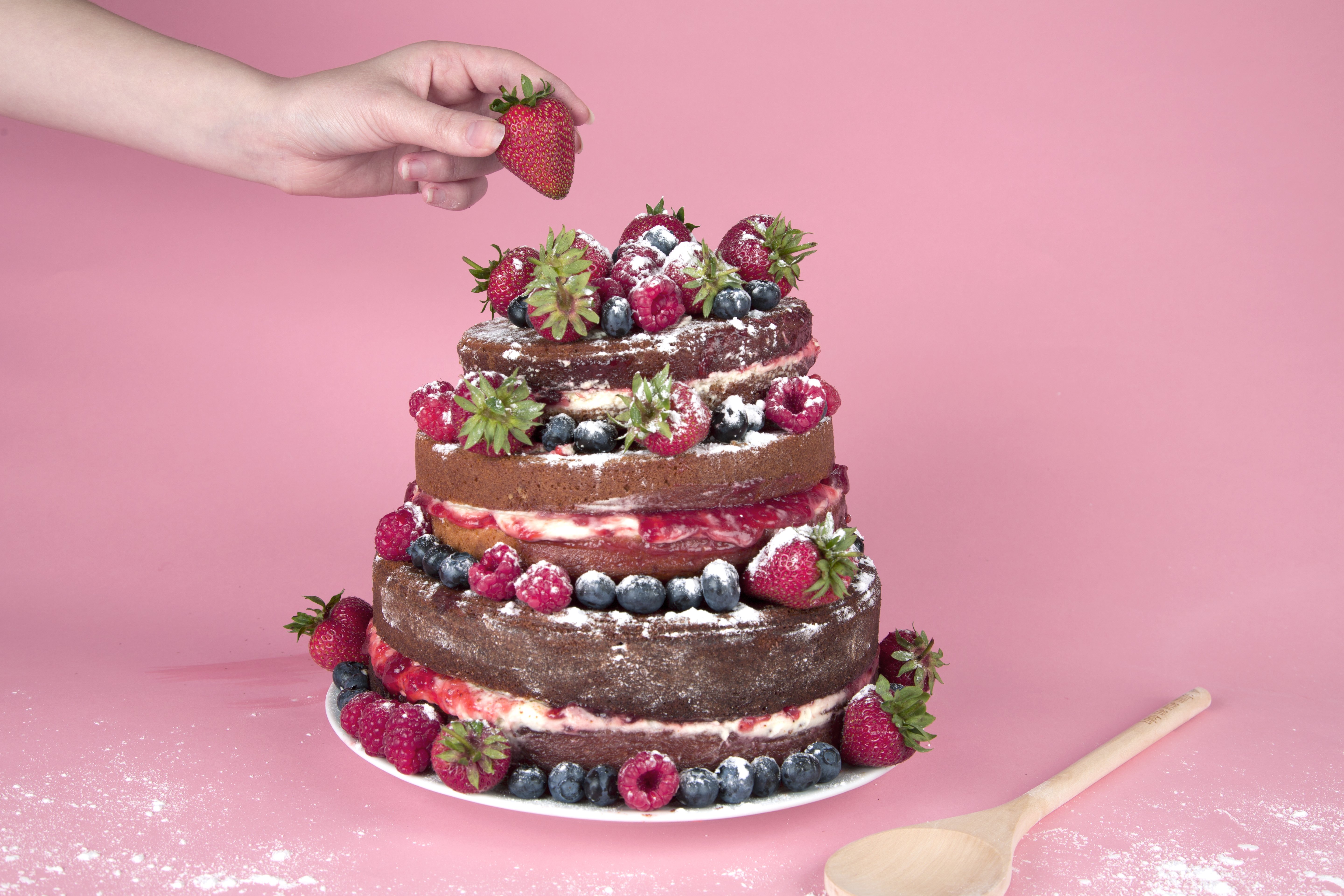 It's only been a week and yet we are already utterly hooked to the Great British Bake Off's seventh series. The show is a big hit and we can see why! It has all the right ingredients for the perfect programme (yep we went there, just call us Sue and Mel instead of Sass & Belle). Mary and Paul are the most wonderful double act: the baking skills, Paul's eyes, Mary's blazers. It practically makes us want to sing with glee. The marquee, the perfectly placed bunting, Sue and Mel carrying the show with their wit and charm. The contestants, the drama, the tension. It's all so god-damn British and we LOVE it! But, let's be honest with you, the real reason we are all there eagerly watching on a Wednesday eve is cake. It will come in many forms throughout the weeks: vegan, chocolate, Frozen Alaska (Or not frozen, at the case may be), Eccles, Victorian, Bundt, devil's food, red velvet, we could go on. Each one of these cakes is so delicious they make our mouths water with all the imaginary sugar. In celebration of the GBBO and all things yummy, we got our bake on and *attempted* to make the prettiest cake you ever did see: a naked cake! The naked cake is not as saucy as it sounds, but it is damn-right delectable. Not for the faint-hearted, this bad boy will have you so proud of your accomplishments post-bake, you'll practically be filling out your entrance form for 2017's series. Let's get to it!
For those of you who don't spend your life on Pinterest curating your alternative reality of the 'perfect life', let us fill you in on the naked cake. Very fashionable at weddings, this now-classic, is all about rustic charm, understated beauty, sheer volume of cake, and no frosting. What we love about the naked cake is that the possibilities are endless. It's so versatile, you can adapt it to however you want it to be. Going for something simple? Go for two-three layers. Want to make a statement? Go for six. You can make different flavours, even add different fruits. It's entirely up to you. We went for a slightly simpler version, because despite our wishes we're no Nadiya Hussain. Below is a recipe we've adapted from a few different versions. Find original sources linked at the bottom of this article.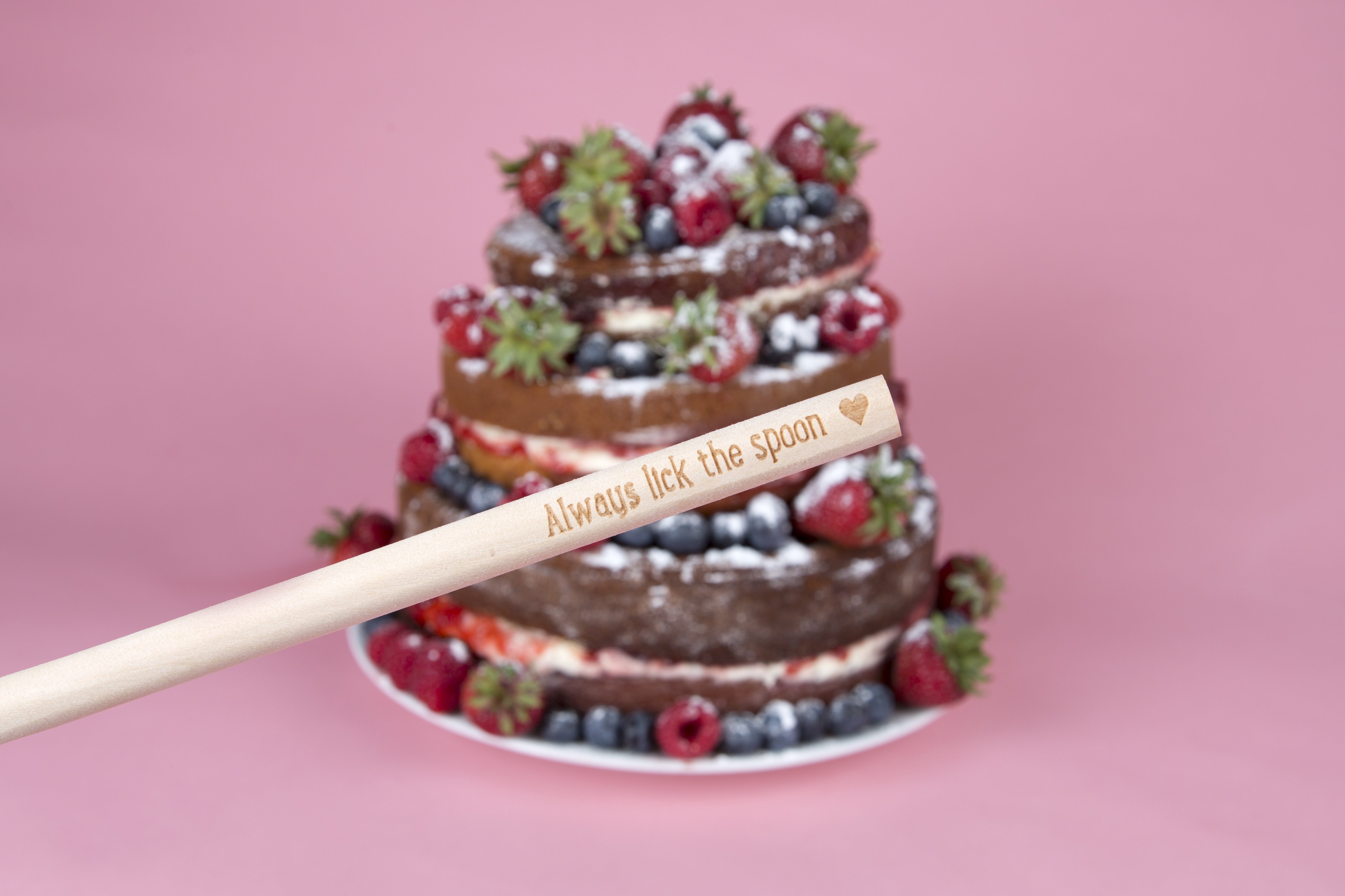 You will need
For the 15cm (6in) round cake
125g (4oz) butter, softened
125g (4oz) caster sugar
2 eggs, beaten
125g (4oz) self-raising flour
1 tsp vanilla extract
1 tbsp milk
For the 20cm (8in) round cake
225g (7 1/2oz) butter, softened
225g (7 1/2oz) caster sugar
4 large eggs, beaten
225g (7 1/2oz) self-raising flour
2 tsp vanilla extract
2 tbsp milk
For the 25cm (10in) round cake
500g (1lb) butter, softened
500g (1lb) caster sugar
8 large eggs, beaten
500g (1lb) self-raising flour
1 1/2 tbsp vanilla extract
4–5 tbsp milk
For the filling
3 x 454g jars strawberry or raspberry jam
500ml double cream
500-750g (1-1.5 lb) strawberries
500-750g (1-1.5 lb) raspberries
mint leaves (optional) or rosemary, oregano
icing sugar
We suggest that you make and cook each cake separately. This simplifies the process a little and it means you'll be slightly less stressed! Make sure you're in no rush and have a full afternoon or evening to bake this cake (or should we say cakes?)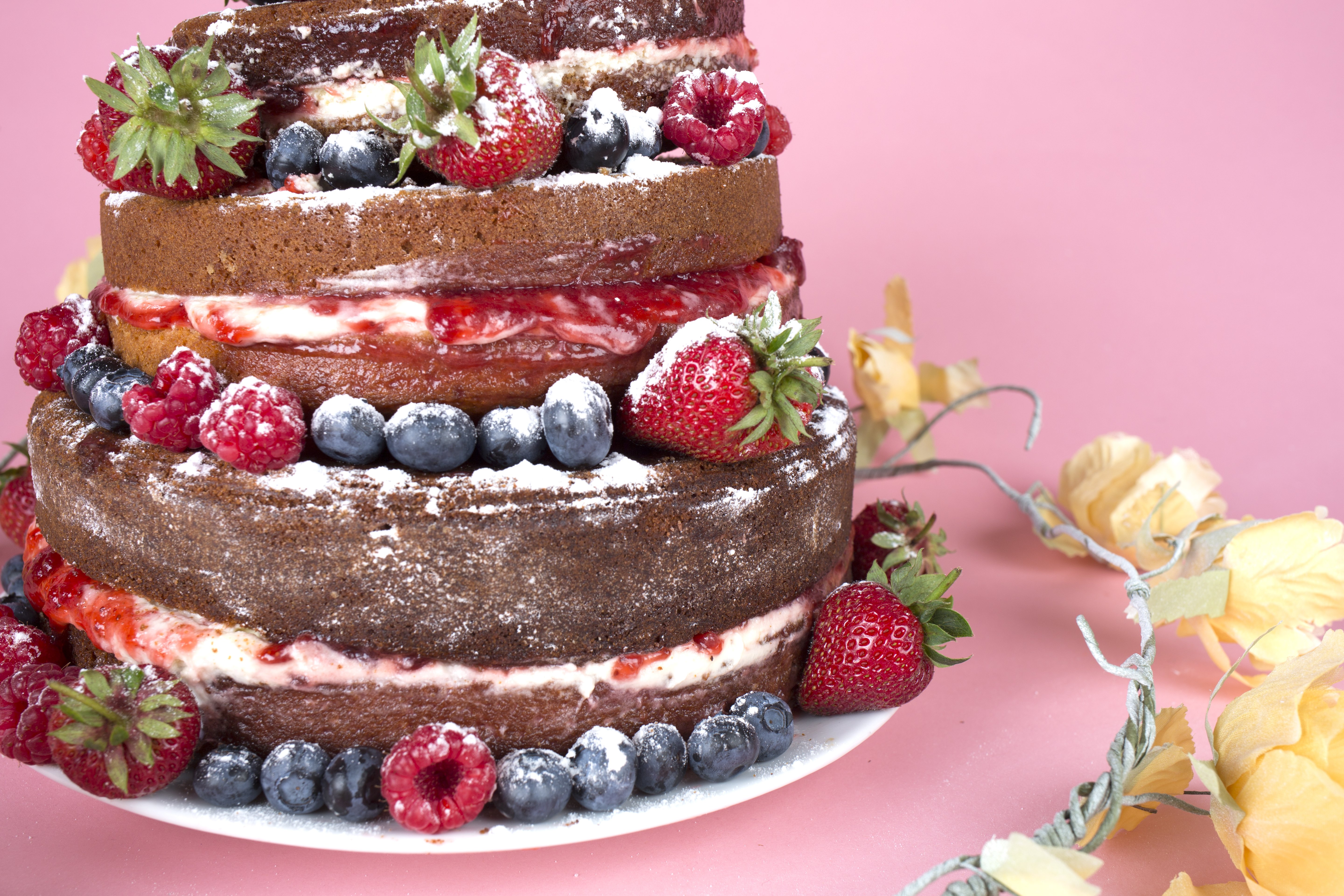 Heat the oven to gas 4, 180°C, fan 160°C.
Grease and line all three tins with butter and baking parchment.
Pour the butter and sugar into a bowl and beat well. Make sure you combine all ingredients in a quick circular motion, adding in air.
Add the eggs and a third of the flour and beat well.
Stir in the remaining flour, vanilla extract and milk, mixing gently until it reaches a soft consistency. This process is the same for each cake.
Pop in the oven! The 15cm (6in) cake will take about 30 minutes, the 20cm (8in) cake will take 40-45 minutes and the 25cm (10in) cake can take between 1 hour 10 to 1 hour 30 minutes.
Test with a skewer to double check it's all cooked in the middle.
Leave the cakes to cool on a cooling rack and make sure they are cold before assembling.
Preferably wrap in foil and leave until the next day when they will be easier to slice.
If the large and medium cakes have risen slightly in the centre, trim off the peak – just enough that the next cake can sit flat on top.
Slice each cake in half horizontally into two or three layers as desired.
For the middle layers of the cake, whisk the cream until thick.
Spread each layer with jam and cream.
Place the largest cake on a board or serving plate.
Place the other cakes on top. This may be easier than it sounds. Good luck!
Decorate with fresh fruits as desired.
Sprinkle with icing sugar.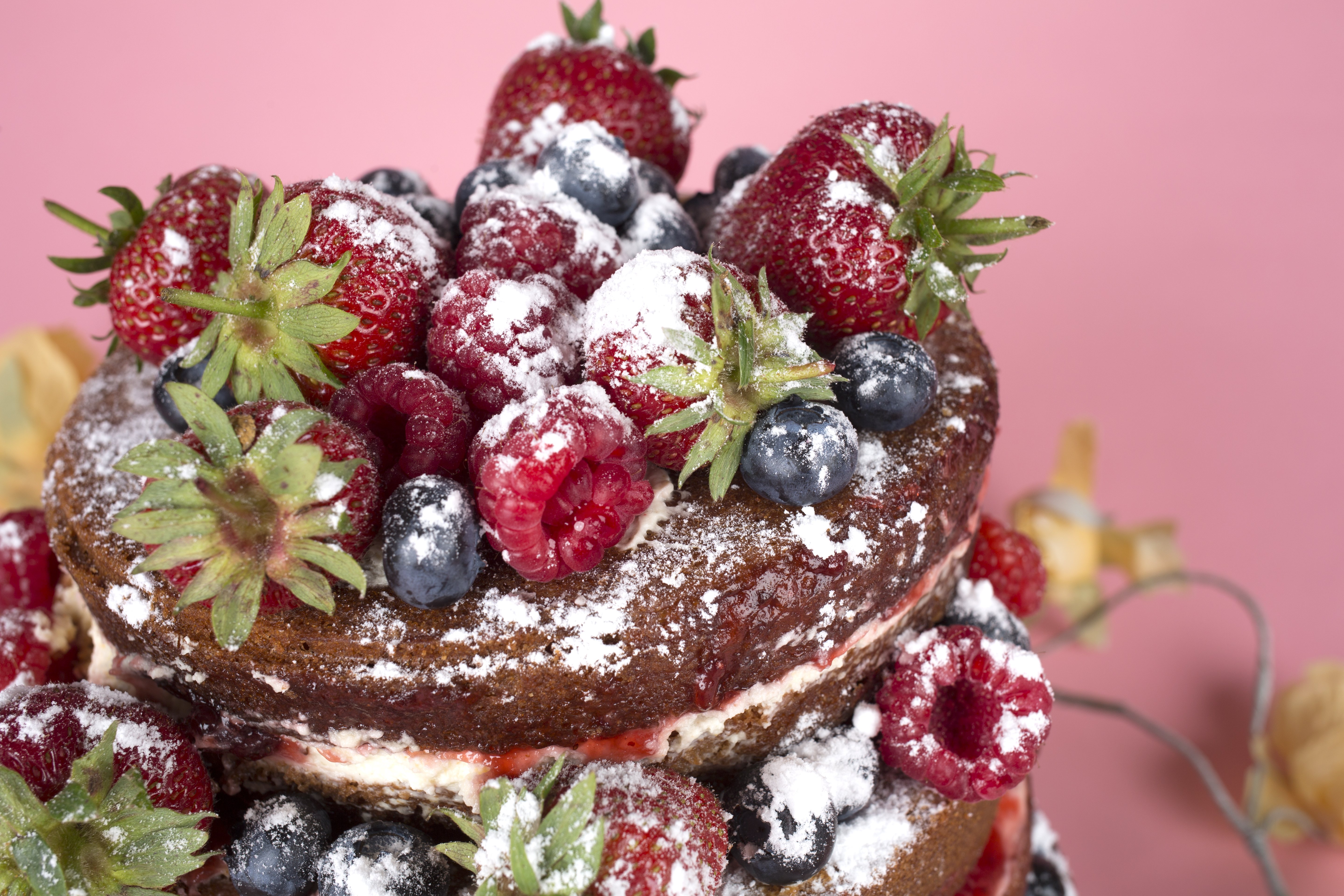 There you have it! The naked cake we've all dreamed of (don't pretend you haven't been dreaming of naked cakes!) We'd love to see how you get creative in the kitchen so make sure you tag @sassandbelle on Twitter, Facebook, or Instagram.
This recipe was based off Tesco Good Foods and Baking Mad
https://realfood.tesco.com/recipes/rustic-naked-victoria-sponge-layer-cake.html
https://www.bakingmad.com/naked-celebration-cake-recipe/