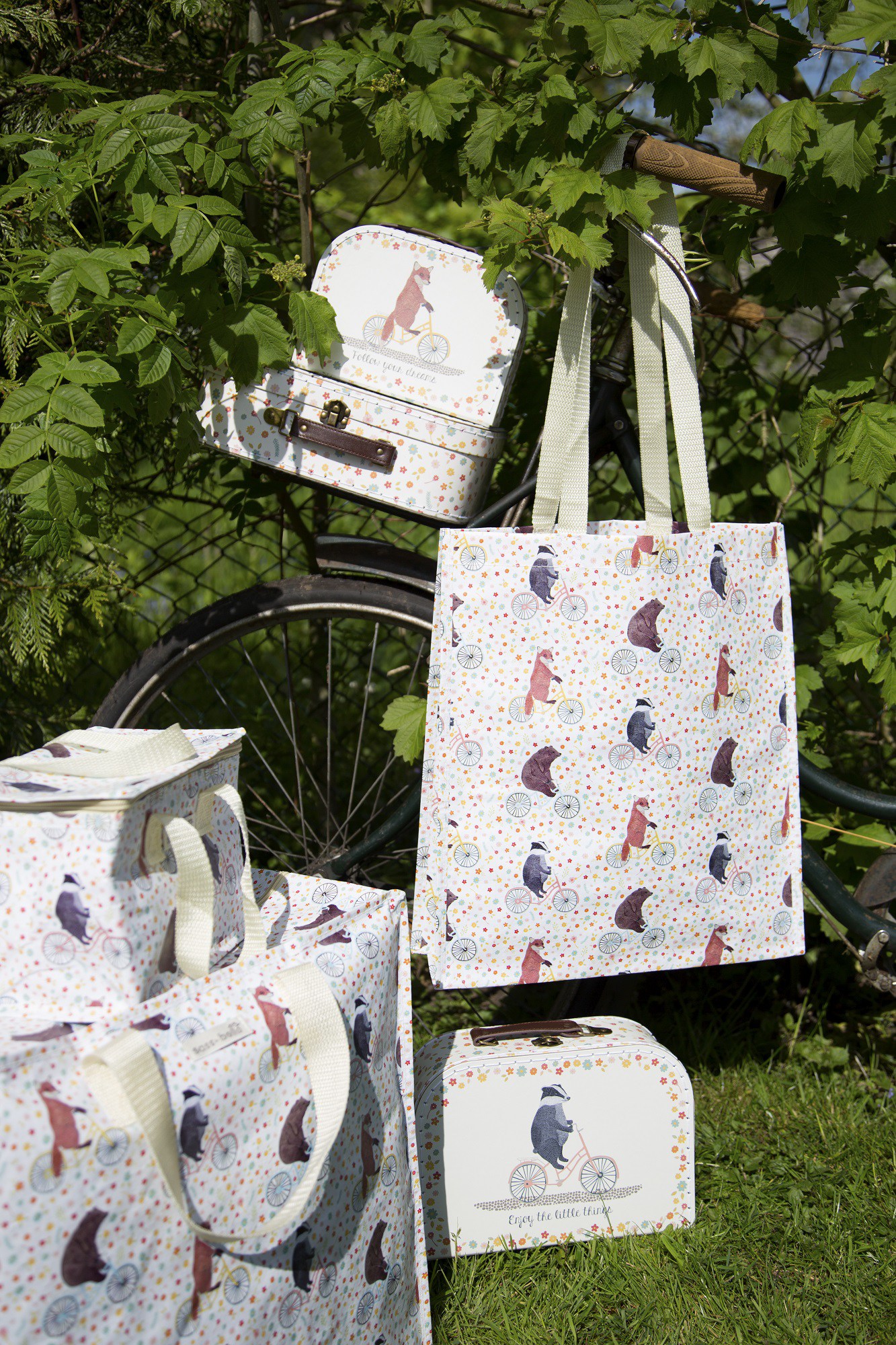 Meet our new range of Happy Animals. They are cute, fun, beautifully illustrated and most importantly, riding bikes. Perfect for the new season, these cheery chaps adorn the prettiest of home and giftware. Fancy a formal introduction?
Okay, we'll admit it, we're in love. As you are probably aware, at Sass & Belle, we're big fans of a cute animal or two. Whether they're real like our favourite mascot Winston (yes the hair is as soft as it looks) or illustrated, you can be sure we will adore them. In past collections,we've had cats and dogs dressed up in very stylish outfits, zoo animals celebrating a party and have we mentioned our owl cushions? We've let our imaginations run wild and created a collection of homeware full with happy animals riding bikes. You saw it here first. Better yet, they have inspiring quotes that put a smile on your face. Give us an 'awwww'.
Here's what Chloe, our in-house design manager had to say about what inspired the Sass & Belle design team when creating the Happy Animals collection.
"This range is inspired by our love of nature, cute animals and positivity. One of our signature styles is to give animals human attributes by dressing them in clothes or giving them fun, quirky accessories. This is inspired by the very British love of animals mixed with something a little bit fantastical to amuse and bemuse. This particular design uses bikes with the aspirational sayings to portray the idea of progression, happy thoughts and light-hearted fun! The quirky animals on their bikes are hand drawn and painted by our designers and then manipulated on screen in our design studio to finalise the look. The aesthetic uses a mix of the dark autumnal tones of the woodland animals and the coral colour pop of the small flower details. The soft cream background allows them to sit in harmony together, finishing the look and matching the season's colour trends."
Are you as in love with the collection as we are? If you haven't already met the gang, then shop them here. We told you they were cute!