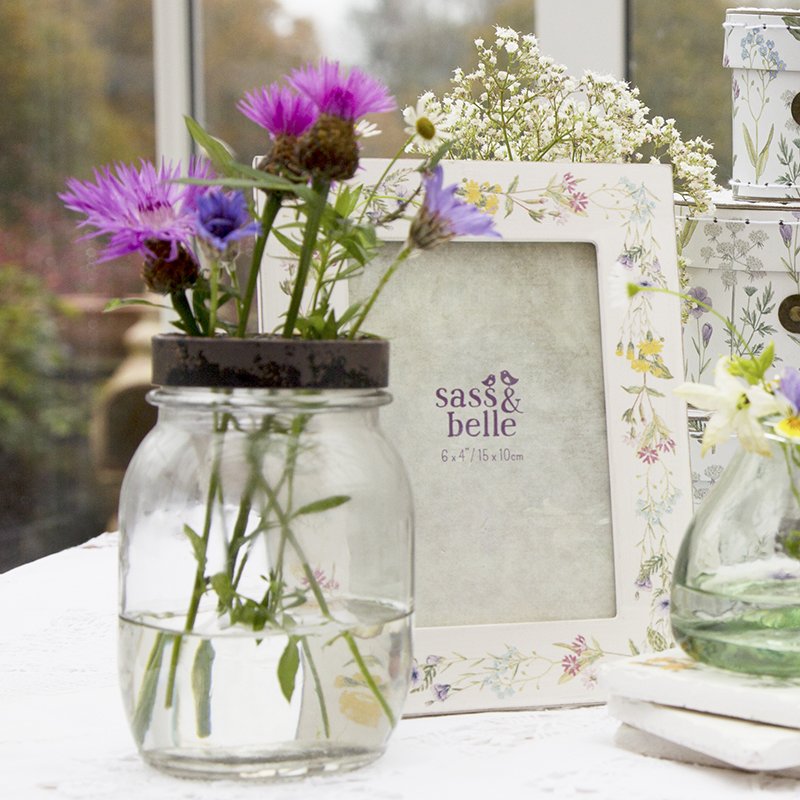 On Sunday 26th March, we will be celebrating Mother's Day in the UK. This post acts, not only as a reminder but as a gift guide for inspiration so you can ensure your mum feels completely special and loved on Mothering Sunday. No matter what your budget is, we have handpicked a thoughtfully curated list of gift ideas which say 'thank you', 'I love you' and 'you're the best'.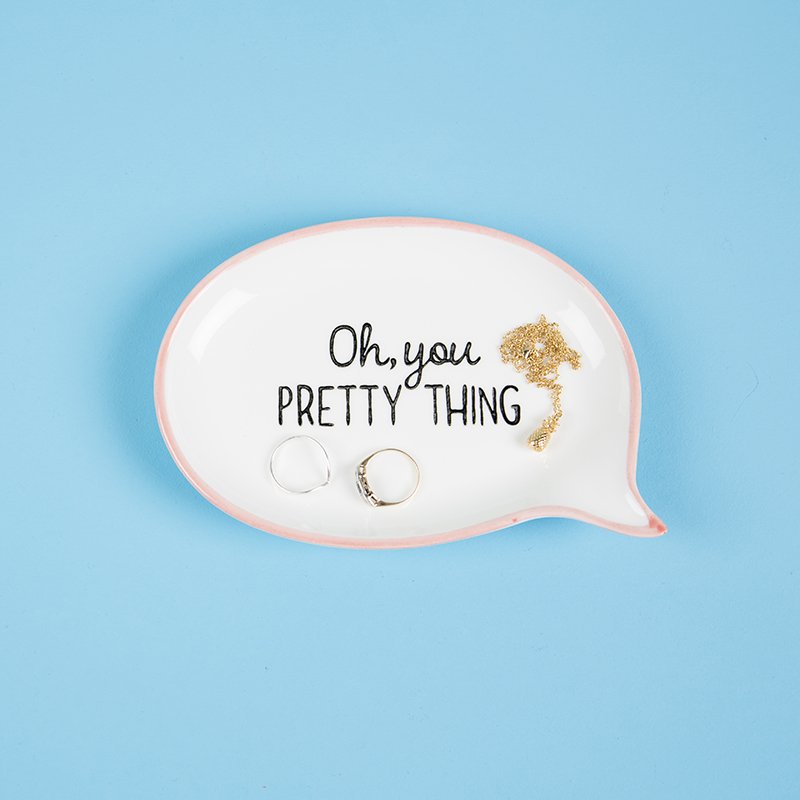 We are not going to lie, compliments are one of the best things to receive! This rather cute trinket dish gives a compliment every time you use and quite frankly we think that's the best kind of gift you can get. With the phrase 'Oh, you pretty thing' printed on in beautiful typography, the ceramic dish comes in the shape of a quirky speech bubble. The monochrome palette means it works perfectly with an abundance of interior styles, and the original design gives it that extra special touch. Plus, it's a steal at only £5!
Wildflowers that thrive in all seasons
Flowers have long been a favoured gift because they undoubtedly brighten a home and spread thoughts of summery goodness. The only downside to beautiful bouquets? They're temporary. That's why this rather delightful photo frame which is covered in delicate wildflower illustrations makes the perfect gift! Bringing the outdoors in, you can add flowery vibes to your mum's home long after Mother's Day is over. And for the extra thoughtful touch? Pop in a favourite photo of you and your mama. Gives us an 'aww'!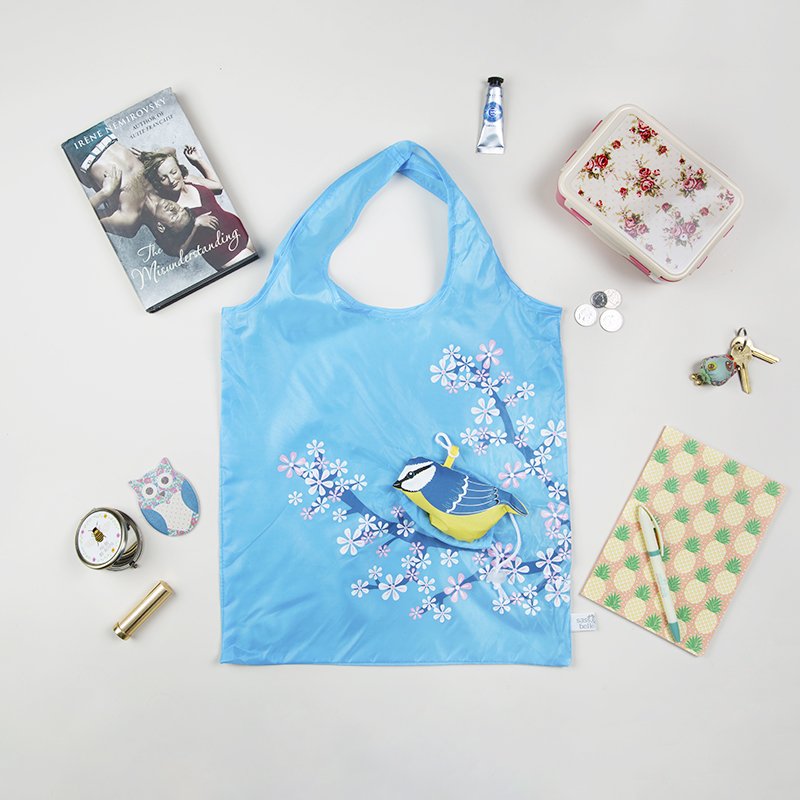 If your mum loves to shop then what better present than a sweet, trusty shopping companion? Our range of foldable shopping bags comes in the cutest (literally, the cutest) designs and are beyond practical. They easily fold away to a compact size which is perfect for storing in your handbag until you need it. We adore this bluebird design and so will your mum!
Mother's Day is all about letting your mum know how much you care. At Sass & Belle, we adore this sentiment and attempt to squeeze a little 'I love you' message into lots of our products. After all, all you need is love, right?! This popular mug is not only blooming beautiful (kudos to our design team), but it has the loveliest message on it too, 'I love you to the moon and back'.
To some woman, a make-up bag can be referred to as a bag of tricks because of how transformative and magical makeup is. If your mum is a beauty junkie and has already got every makeup product you can imagine, why not think outside the box (or bag) and get her this limited-edition cosmetics bag? This Eyes On You design is the perfect blend of luxury and contemporary. She will eye-dore this design!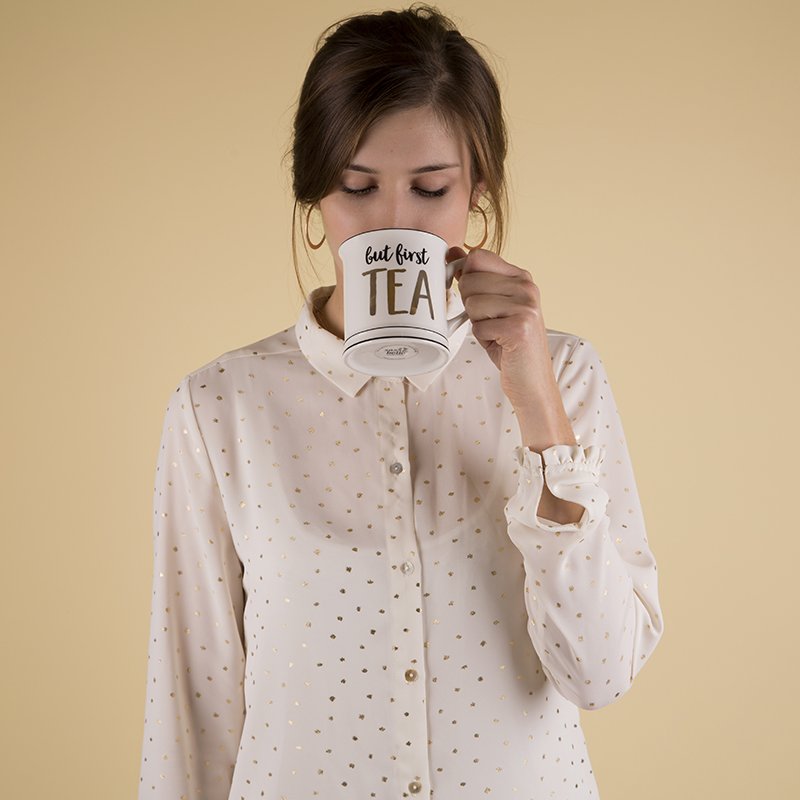 Your mum loves you, sure, but her one true love is a really good cup of tea! A woman after our own heart, you'll find her happiest curled up on the sofa watching GBBO with a cuppa in hand. If this resonates with you and you're thinking 'my god, have you actually met my mum?', then rest assured, we have the perfect gift for your Ma. This 'but first tea' mug says it exactly how it is. The day just doesn't begin without tea! She'll love it.
Just want to find your mum a little something which shows her how nice you think she is? This coaster is not only super pretty in design but says 'lovely mum' in the centre. A practical piece of homeware always goes down well and has a thoughtful sentiment too. You're going to be the golden child for the next few years! You're welcome!
Book reservations at her favourite spot
Your mum is a creature of habit and if she's found her favourite thing, be it at a restaurant, holiday destination or hair salon, she's sticking to it. The same applies to the family sofa politics. Mum knows her favourite spot, and considering, you know, she's your mum and all, we think you should let the Queen reign all year round. Nothing says 'Mum we mutually accept this is your sofa spot and are willing to shout it out to the world' like this rather stylish 'reserved for mum' cushion.