Our Strawberry Tea for Breast Cancer Care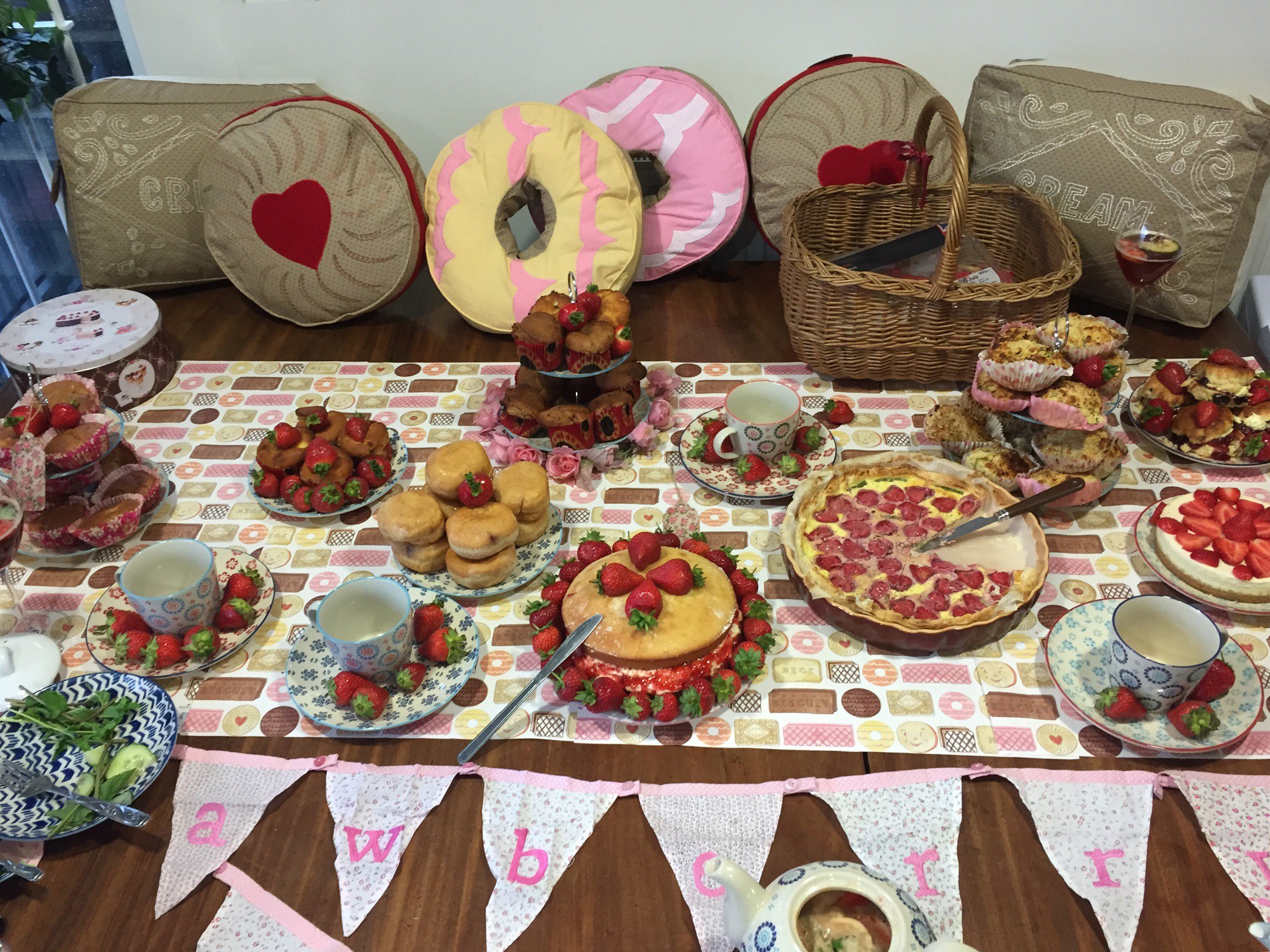 On Friday, it may have been a very dreary and wet July afternoon but we were having fun and frolics in the shelter of Sass & Belle HQ! To raise money for Breast Cancer Care we held our very own Strawberry Tea – all part of Breast Cancer Care's Summer fundraiser. Our ordinary conference room was transformed to a pretty room full of scrumptious treats! There were strawberries aplenty and lots of sugary goodness which we happily indulged in. We baked, we put up bunting, we drank (a lot) of Pimms and most importantly we donated. Here are some tips from our bakers, pictures of the big day and a little bit about how Breast Cancer Care is changing lives…
Secrets from Our Bakers
Everyone loves cake and so a cake sale is the perfect way to raise money for charity. But there would be no cake without bakers to bake it! We ask our helpers where they got their recipes from and any tips they wanted to share.
Aiko's Fresh Strawberry Muffins – 'I made strawberry muffins, the first recipe in the Strawberry Tea recipe book Breast Cancer Care. My tip would be to make sure the butter is room temperature. Otherwise it looks awful and gets stuck in your blender!'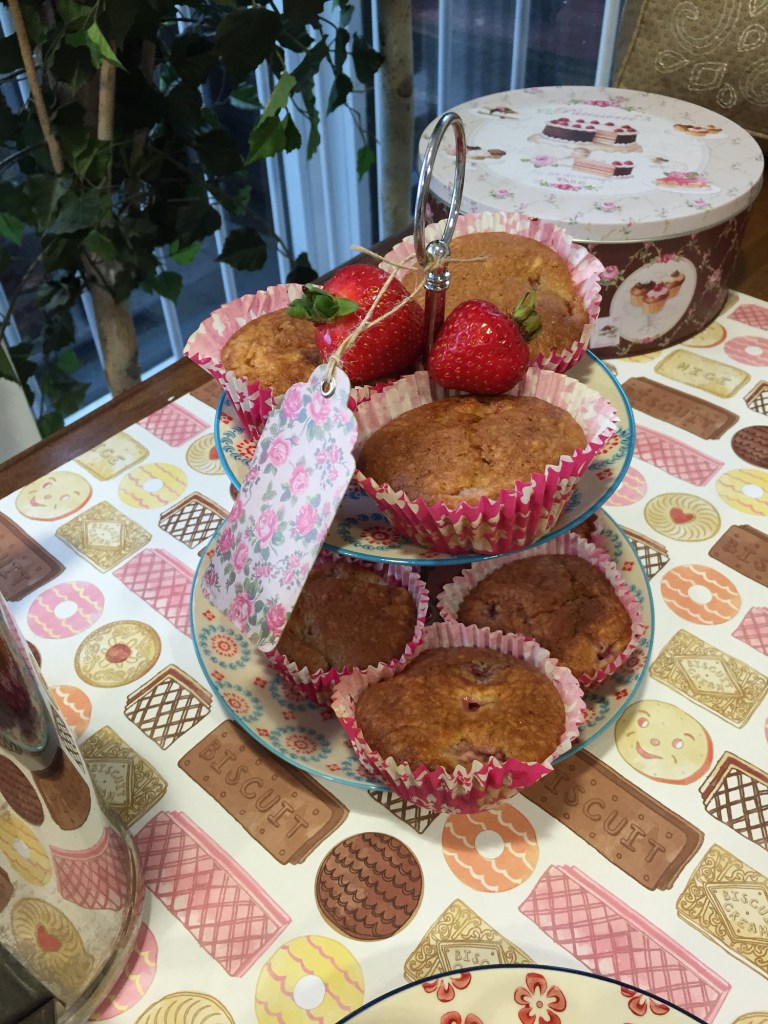 Victoria's Strawberry Victoria Sponge – 'Our managing director, Richard suggested I make a Victoria sponge seeing as I am so aptly named Victoria and it is strawberry related! Victoria sponge is also perfect for an afternoon tea. I'm not the most confident baker but it turned out okay. I got my recipe from trusty old BBC Good Foods. The only thing was it got rather messy on the commute to work. My tip? When in doubt cover it in strawberries. I may have gone a little overboard but it did cover the jammy mess.'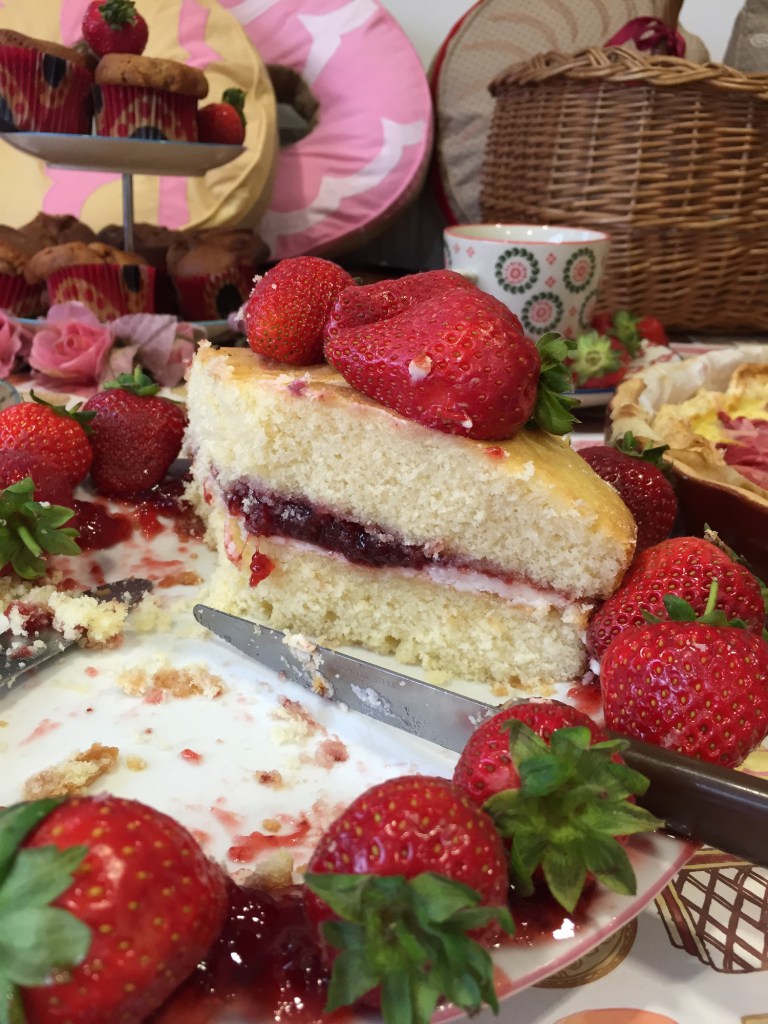 Coralie's Strawberry & British Asparagus Quiche – 'I took the recipe from the Strawberry Tea Recipe Book. I was intrigued! The taste of the quiche was quite weird and bit of a strange combination. Quiches are very easy to make (especially when you buy ready-made pastry). The key is to cook the pastry on its own for 10 minutes and then add the filling afterwards.'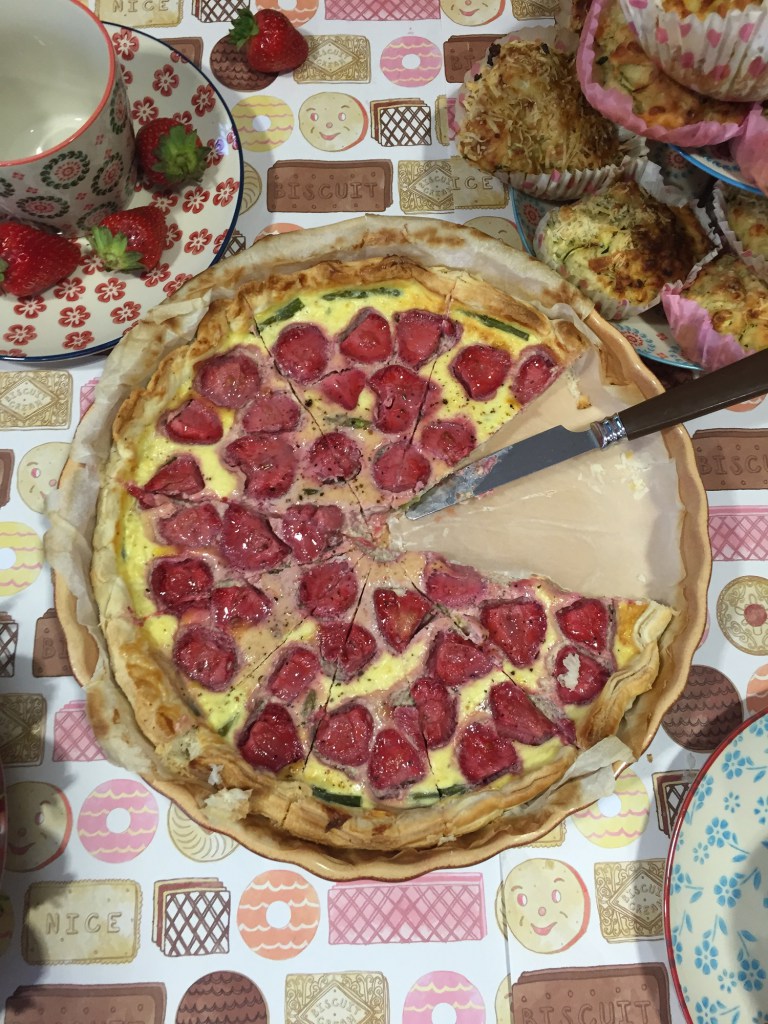 Laura's Courgette and Cheese Savoury Muffins
– '
I got the recipe from

here. I have wanted to try making these muffins for a while; I have a friend who is a food blogger who made them and they looked amazing! My tip is to try use two different types of cheese. I used an extra mature cheddar for inside the muffins and then Parmesan sprinkled on top just before they went in the oven. Delicious!'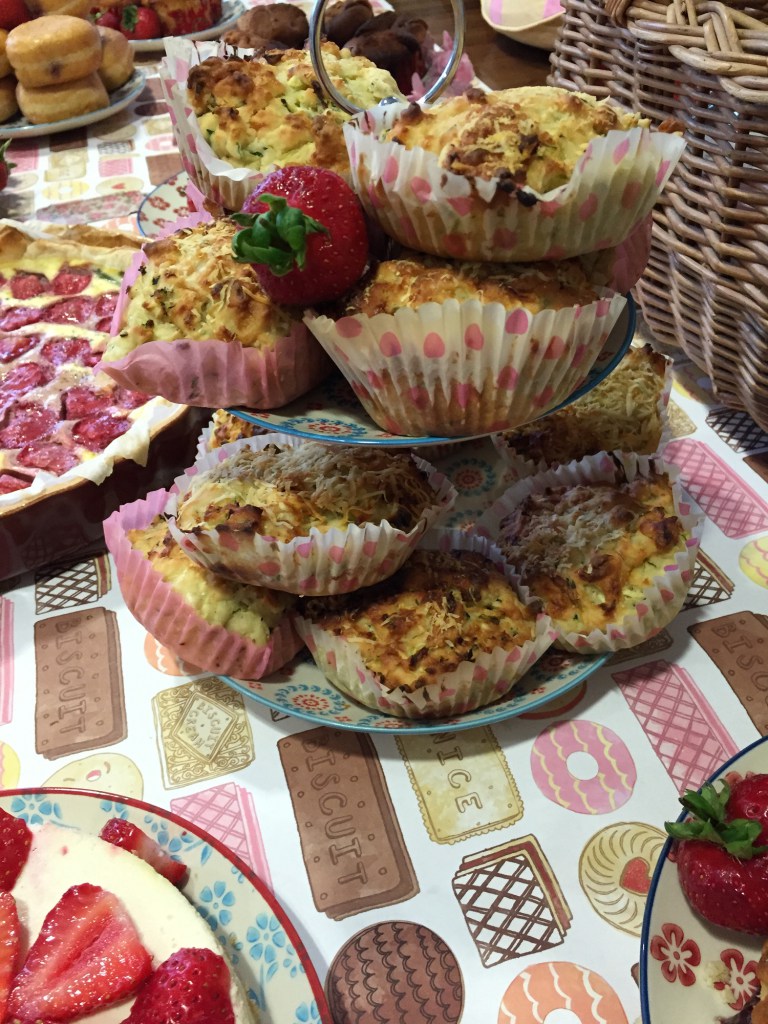 Lianne's Strawberry Cheesecake Muffins – 'This is a favourite recipe of mine and I got it from BBC Good Foods. My tip would be eat with a glass of Strawberry Pimms. That's the perfect accompaniment!'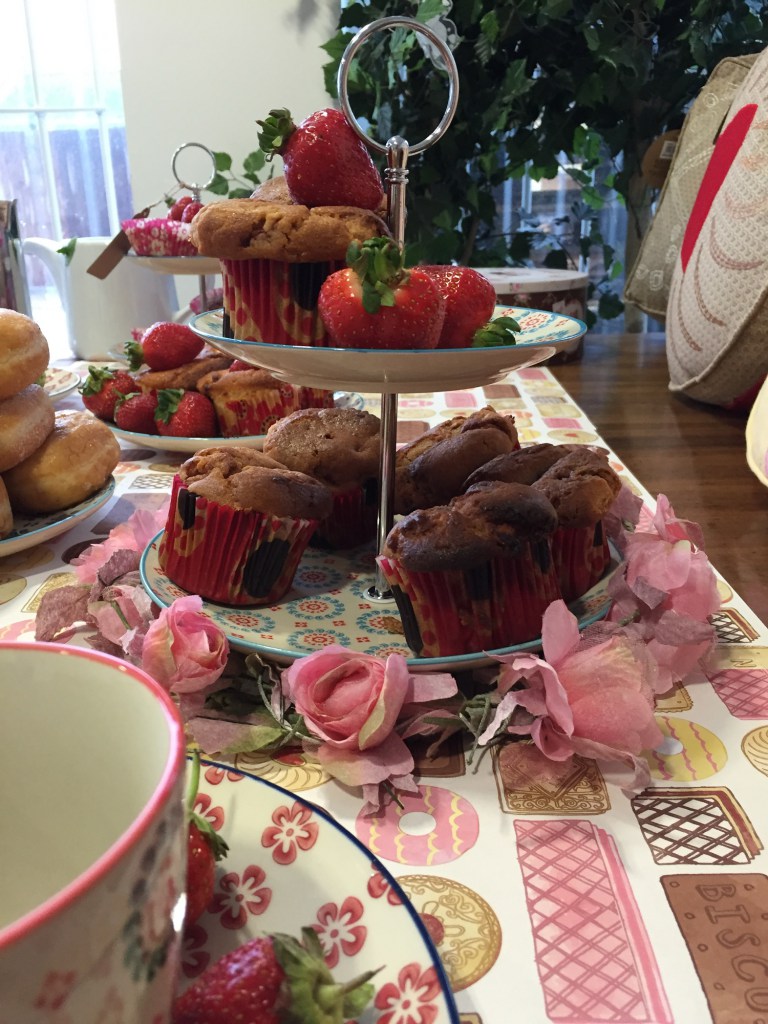 How Breast Cancer Care Helps
Breast Cancer Care offers support and advice to those affected by breast cancer. They're doing amazing things to ensure that there is the best treatment and guidance available within the UK. Whether it's encouraging ladies to check for early diagnosis or offering advice on the other end of a helpline, they're creating a support system for those in need. Visit their website for more information on the incredible things that they're doing. Why not host your own Strawberry Tea this summer? It's a great way to gather friends/family/colleagues and is the perfect excuse to eat lots of yummy cake.
How Much We Raised
We raised £101.60 for Breast Cancer Care! Thanks to everyone at Sass & Belle HQ who donated and got involved. We're so happy to donate the money to Breast Cancer Care and see it go to such a good cause. We have a lovely time hosting our Strawberry Tea and we hope that this inspires some of you to grab an apron and get baking in aid of Breast Cancer Care.