Sass & Belle X War Child for December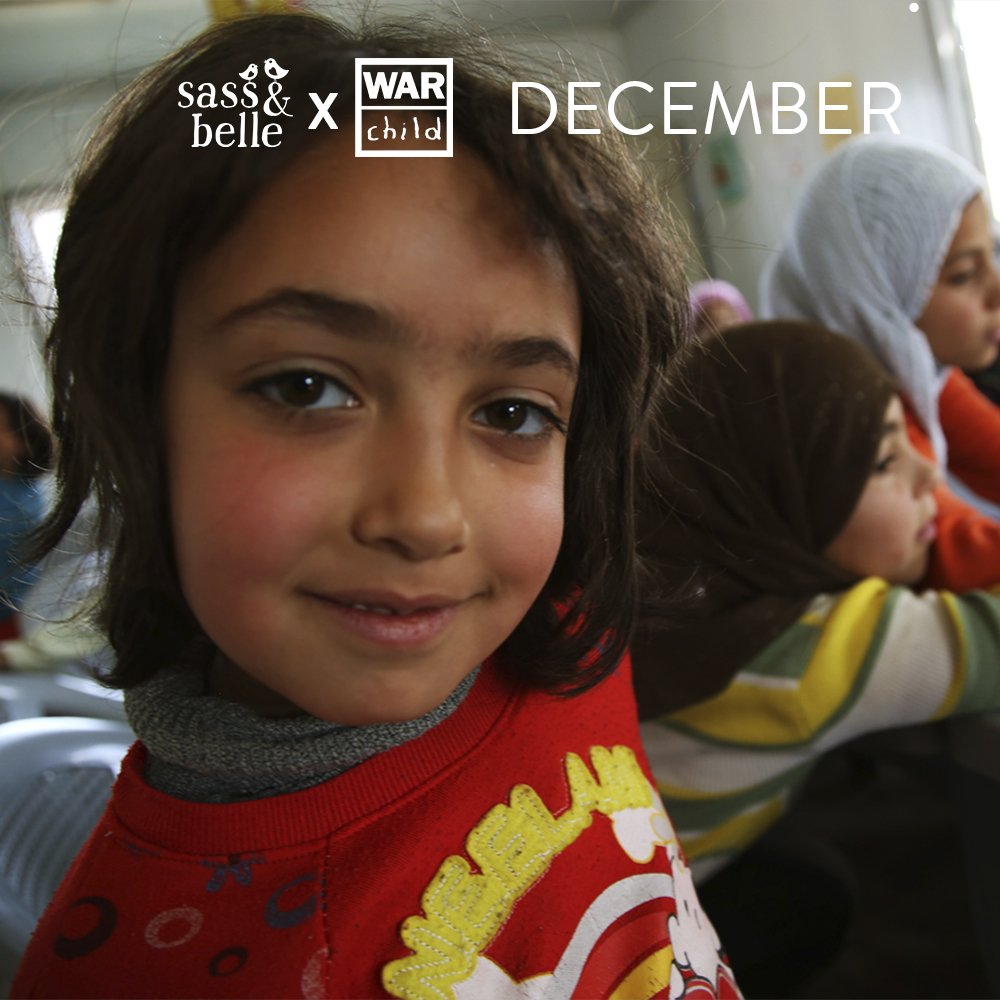 Tis the season of giving and a time to not only be thankful for the little things in life, but to also extend a thought to those who help make our world a better place for those in need. We're here to give you an insight into the work of our chosen charity, War Child and to let you know how you can help us keep this fantastic organisation doing the wonderful work it does.
'War Child is a wonderful charity that sheds a light on the most vulnerable children in terrible war-torn conflicts. The work that War Child do to directly aid children in the most dangerous countries in the world and the on-going support, education and relief that they provide for those families is absolutely incredible. As a father, it is needless to say that these issues are close to my heart. Millions of children depend on the hard work of War Child and it is imperative that its work continues. This is why Sass & Belle are incredibly proud to support War Child.' - Richard Stone, M.D. Sass & Belle.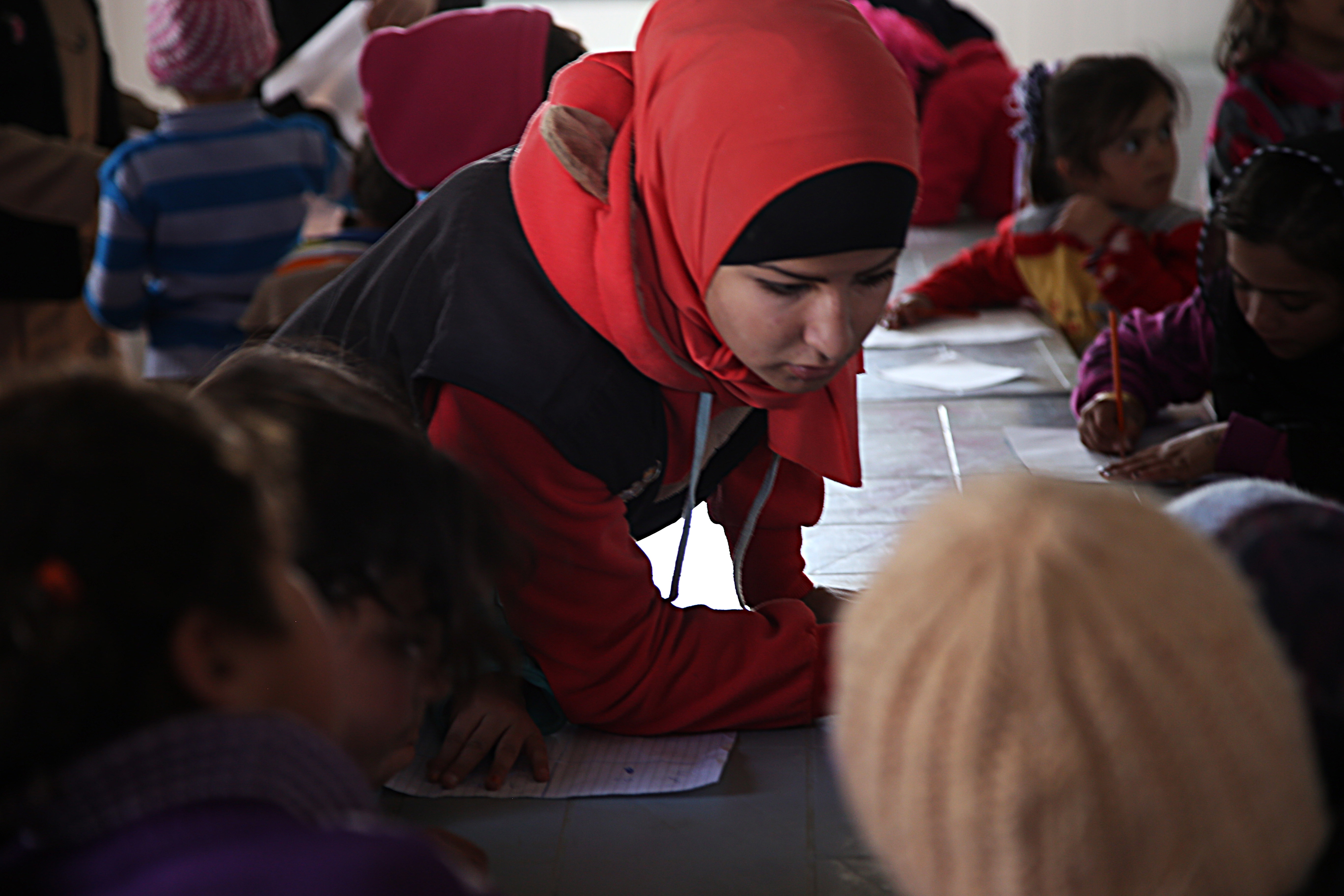 We spoke to War Child to find out more about the work they have done this year to improve the lives of children who need it most:
'This year, War Child has been busy working to improve pre-school education for Syrian refugees living in Jordan. Our [War Child's] team has been working closely with the Ministry of Education in Jordan to develop a special curriculum for refugee children who are living in camps or host communities. This specially-designed curriculum has now been successfully running for a year and helps refugee children to gain vital literacy and numeracy skills. Now, children are able to access education in spite of the difficulties of their living situations. The curriculum has been expanded to another 3 camps, where a further 1,350 children will be provided with early years education. War Child is hoping to adapt the curriculum for emergency situations, so that children aren't without a vital education in a crisis. We're excited to see this work in progress, and for more children in conflict to get back to school.'
To find out more about War Child you can visit their informative website here: https://www.warchild.org.uk/
Campaigns
Throughout December we are running a campaign to help give the greatest gift to children in conflict by helping to make a positive difference to their lives. We are donating 3% of all sales made online, to War Child. Shop online with us today and help raise money for a worthy cause.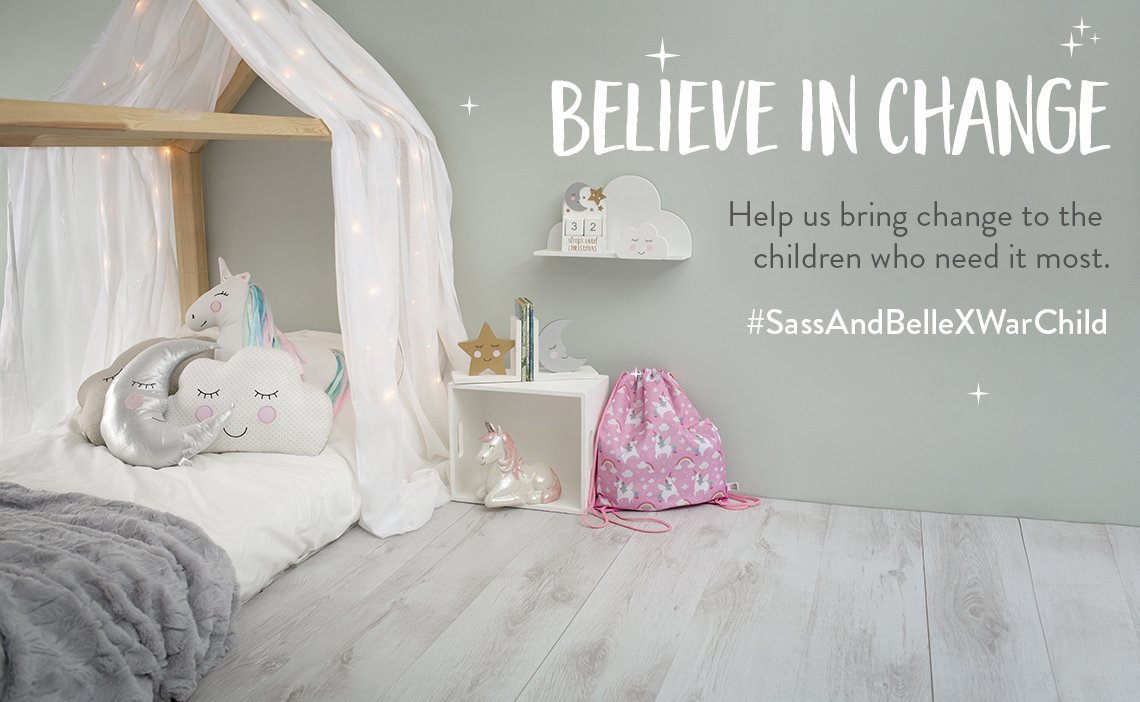 We are proud to announce the success of our recent Believe In Change campaign. With your help, we managed to raise £2,037.99 for War Child through our charming Sweet Dreams and enchanted Rainbow Unicorn collections. With this campaign, we encouraged you to believe in more than the magic of unicorns, we encouraged you to believe in change. Thank you for your help in raising this wonderful amount.
Fundraisers
This year at Sass & Belle HQ we have held many successful fundraisers including our Halloween Bake Sale, a delicious feast inspired by Syrian food, a picnic in the park, and most recently, a charity lunch with tasty Indian food! We will continue to hold these events, created and enjoyed by us, and dedicated to helping War Child continue their wonderful work.