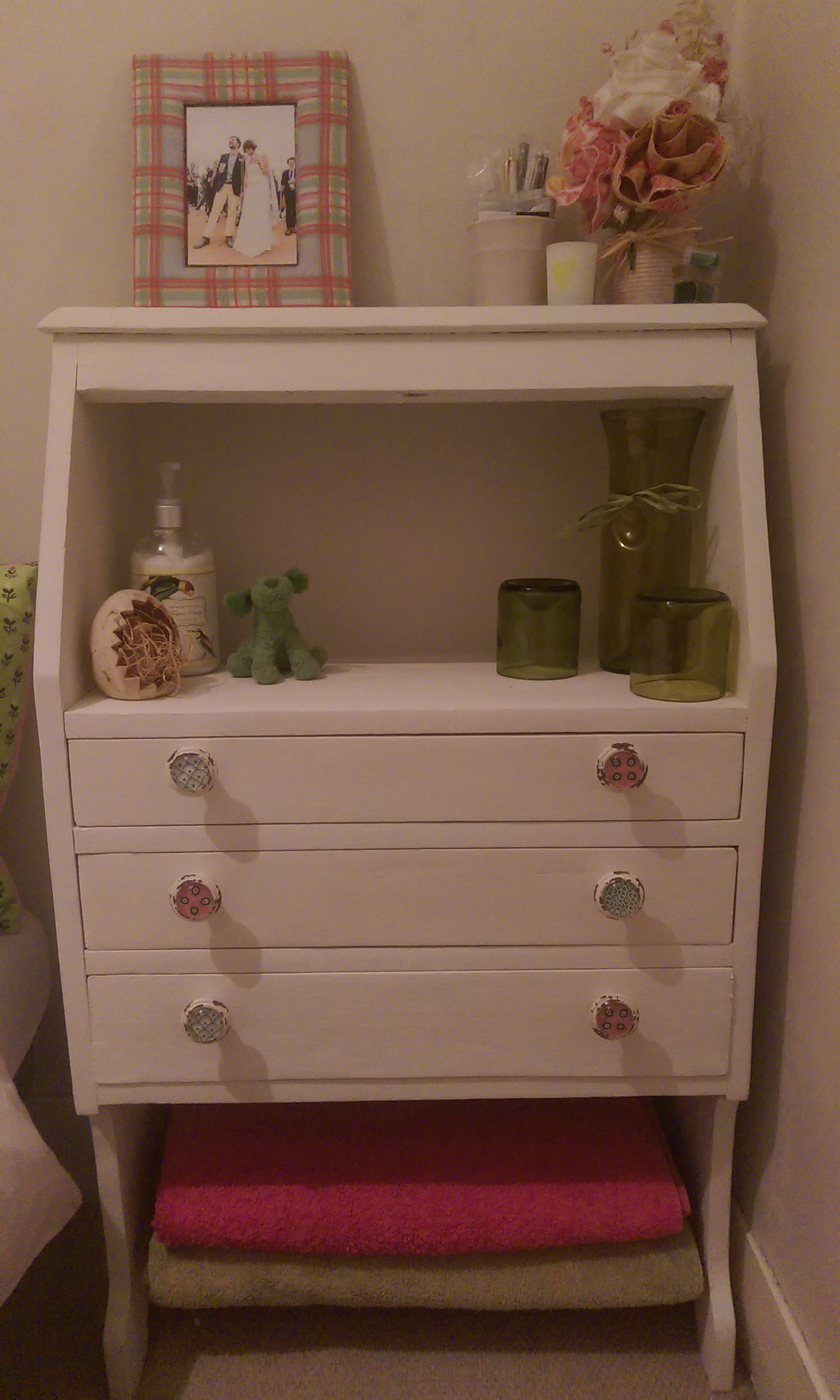 You all know by know that we love the vintage look here at Sass & Belle. Many of our product collections have a real vintage, distressed or shabby chic look to them. What you may not know is that we're also big fans of the upcycling trend, and we always jump at the chance to give an old piece of furniture a new lease of life when we are dressing our trade show stands and Sass & Belle shops, and also for our own homes. Better still is when we get to use own products in the process, particularly our great range of hardware.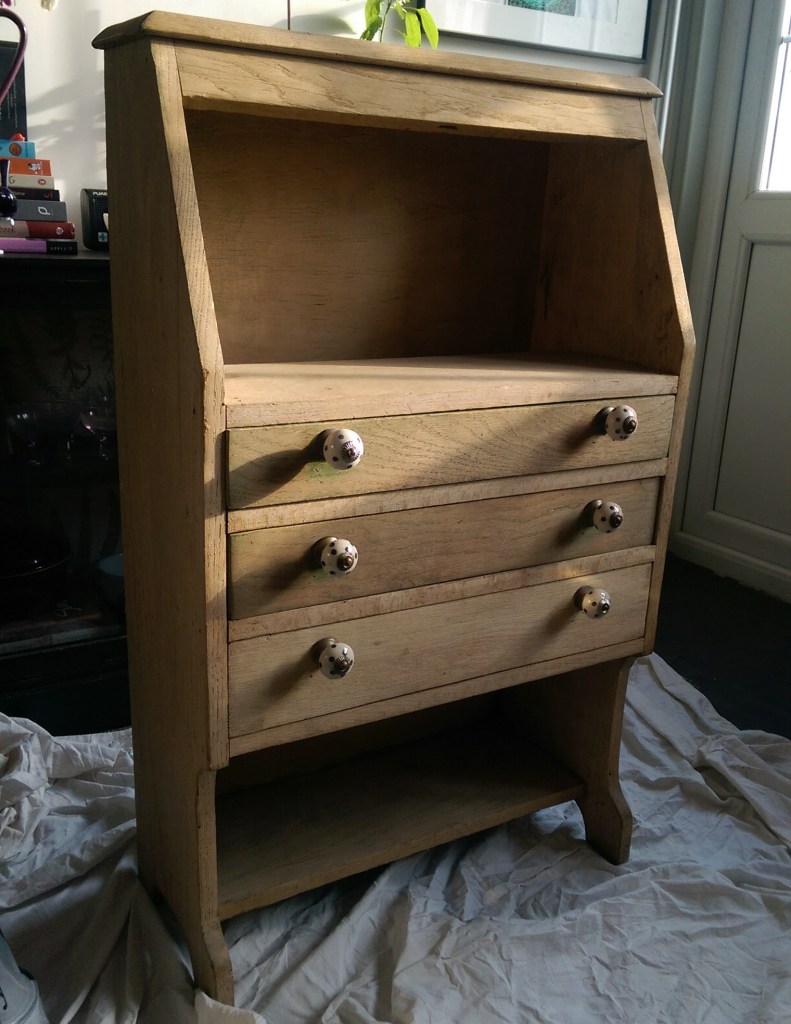 I'm going to share with you my most recent upcycling project, a little Victorian pine bureau given a complete transformation with some Annie Sloane paint and our very own Modern Casablanca, Modern Marrakech and Istanbul Dream Drawer Knobs. Here it is, sans makeover plus the old drawer knobs which are actually pretty great, so I'm keeping those for another project!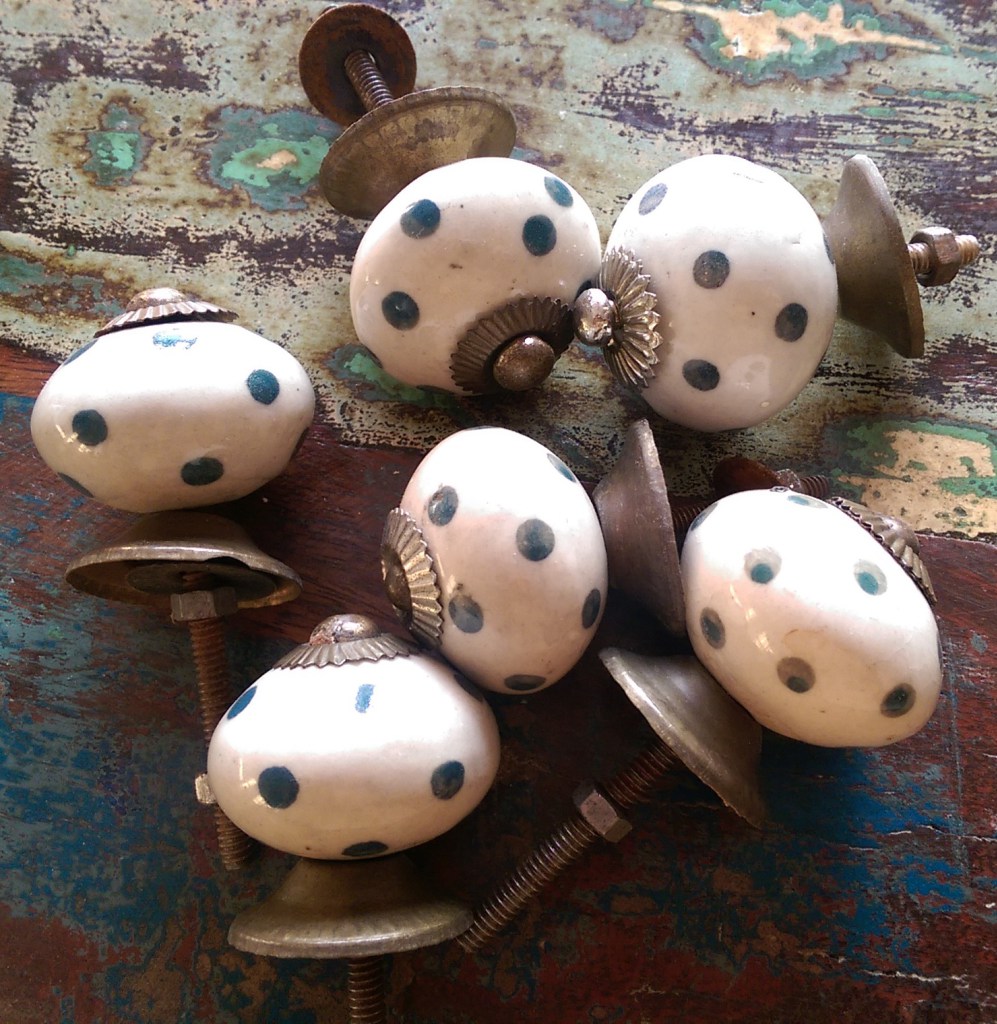 I like to use Annie Sloane paint because there is minimal prep involved beforehand, and two coats and a quick wax is usually enough. It also dries really fast, so something small like this can be done in a day. I used Old White which is a really nice chalky colour, not too bright, and suits old furniture well. Here are two more pics after the first coat of paint, and then again having just waxed it.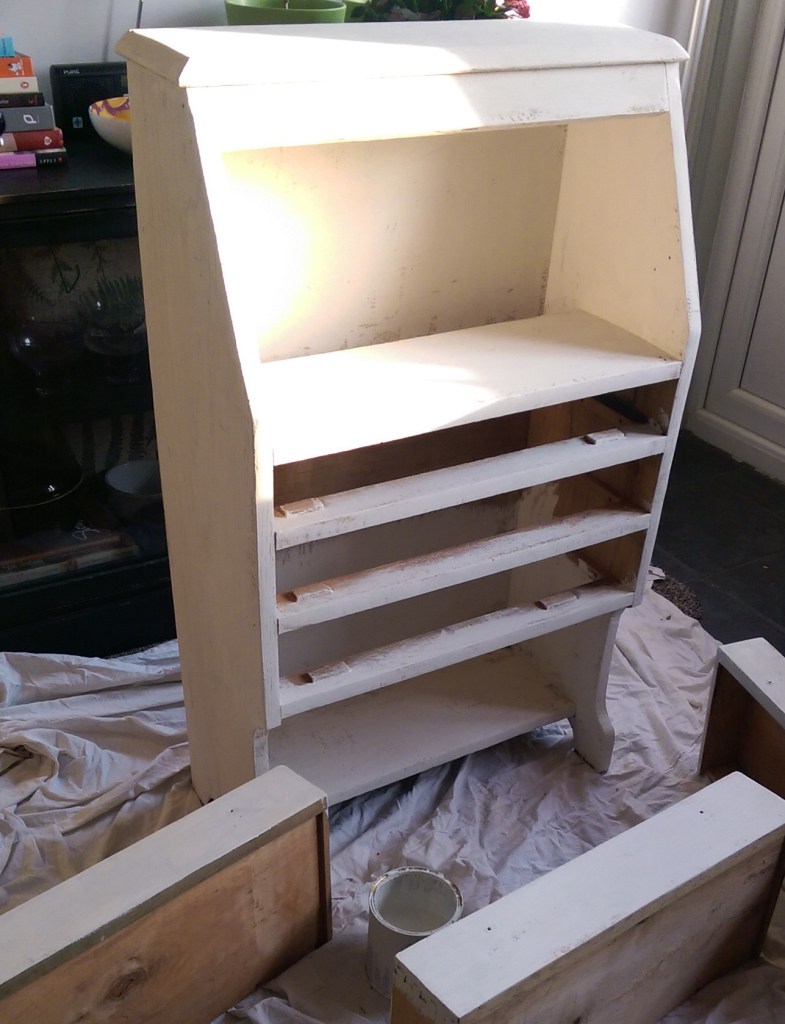 Waxing is important because it seals the paint, and gives the furniture a bit of protection against everyday life. Finally I put on my new draw knobs and voila! A brand new piece of furniture which not only was remarkably cheap to do (the bureau was just £20 sourced from eBay, the paint was leftover from an old project, and Sass & Belle drawer knobs as you know are very reasonably priced!), fits perfectly in my tiny spare bedroom and was actually really fun.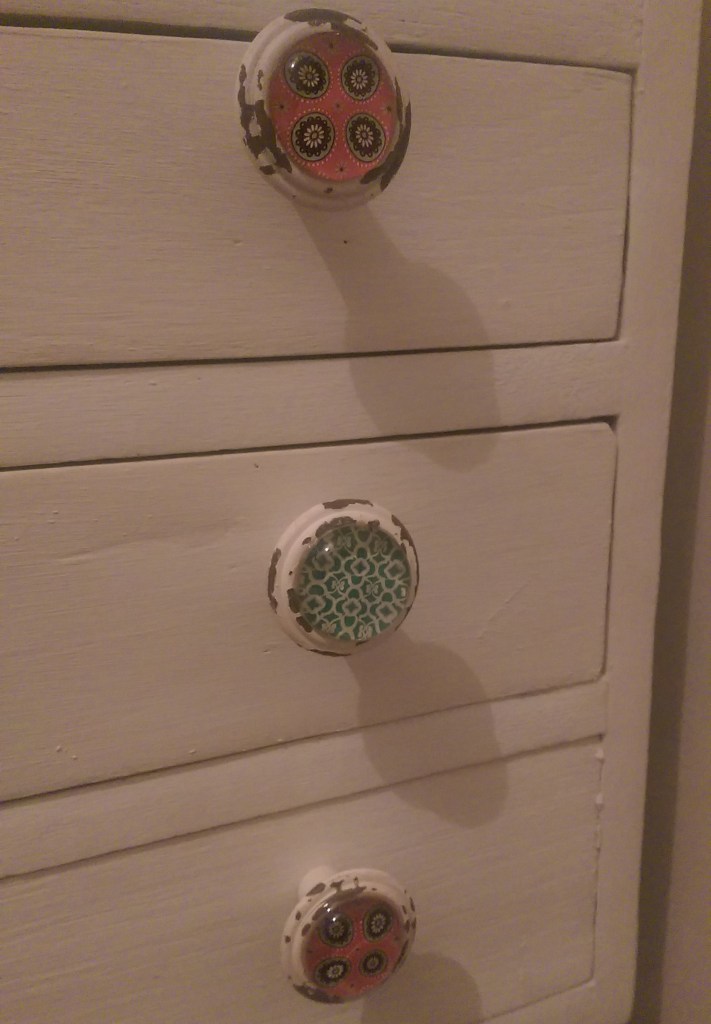 We know many of you also like to upcycle furniture – we'd love to see some of your pieces!