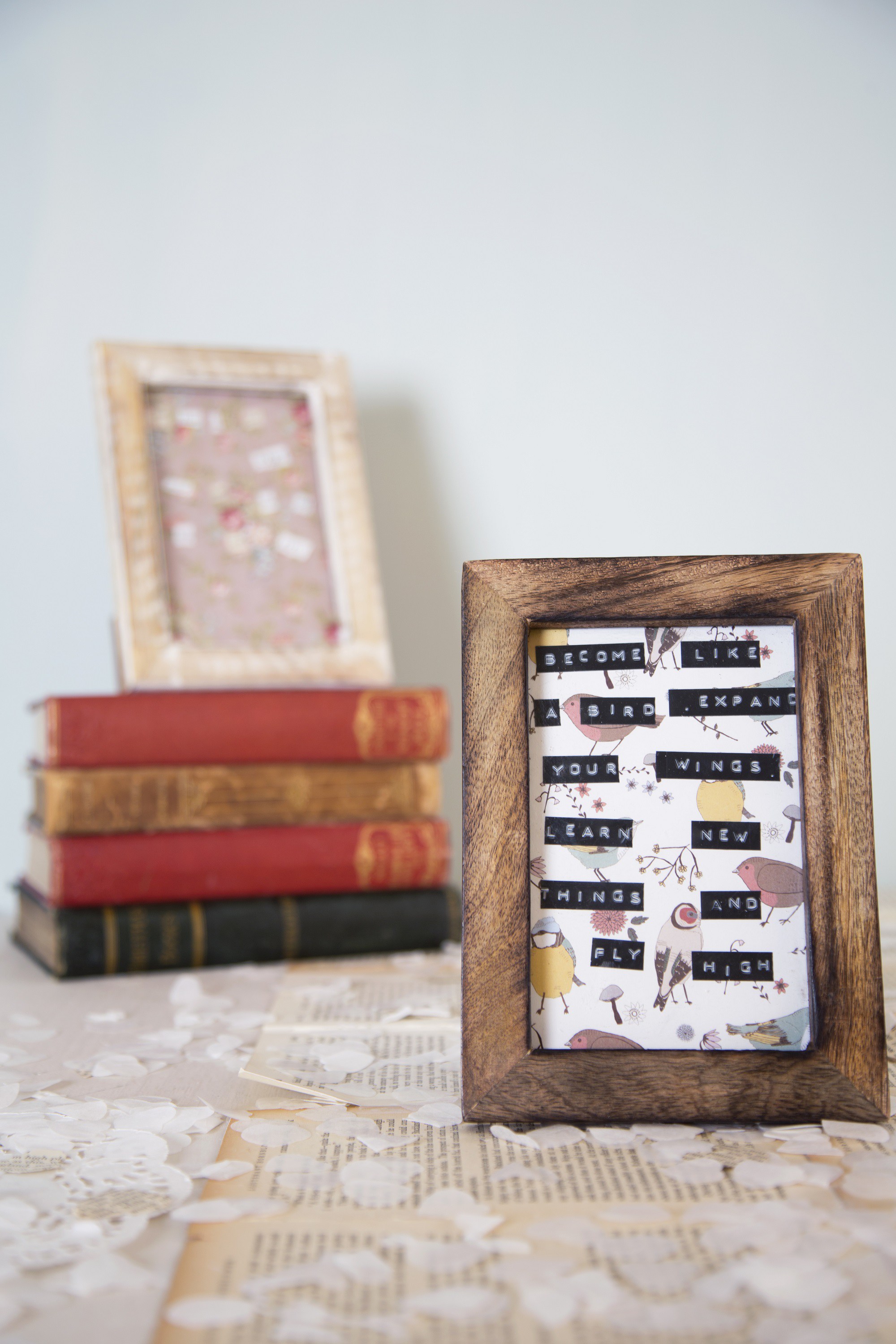 At Sass & Belle we admire those thrifty folk who can turn an old, unwanted item into an upcycled treasure. So we tried our hand at it and we're pretty pleased with the results (even if we do say so ourselves). It's easy to be crafty and kind to the environment and we're going to share with you our results and tips. This week we took some old unloved books and turned them into art. Yep…that's right. Art!
Using Old Books…To Make Inspirational Quotes
Like all of our DIYs this is simple to do, but the results are so effective. It's a cheap and easy way to make sure you never forget those words of wisdom that inspire you.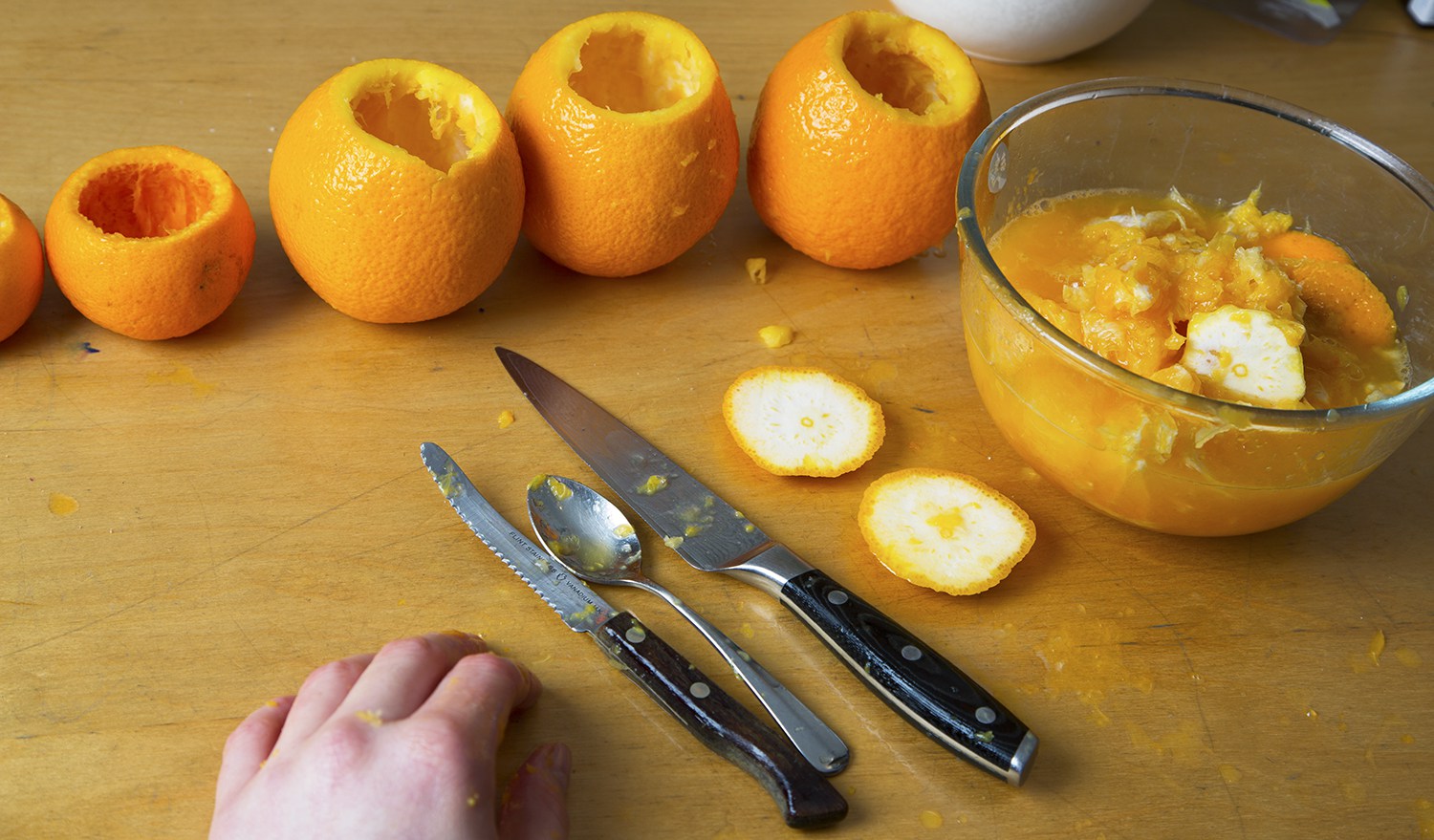 You will need
Some old books
A label maker (optional)
A favourite quote you want to use
Steps
Once you have your favourite quote selected it's time to find the words within the old, discarded novels. This can take time and requires patience. Alternatively you can use a label maker or write them out in your favourite fonts on a computer and print them off. Different sizes create an impact so bear this in mind when you're riffling through books or playing around with fonts.
Get some wrapping paper and draw a template around the glass so it fits to size.
Cut your paper out and check it fits nicely in the frame.
Stick your words on to the paper. You can use glue, Pritt Stick or interestingly nail varnish can work well too. Who would have thought it?
Get creative with different ways to arrange them!
Pop in the frame and you're done.
Look at that! So simple, but look how pretty it is?!
Using Old Books…To Make a Stylish Table-runner
This how-to is perfect if you're hosting a tea party or an event! You can easily jazz up a table display with minimal effort and the results are gorgeous.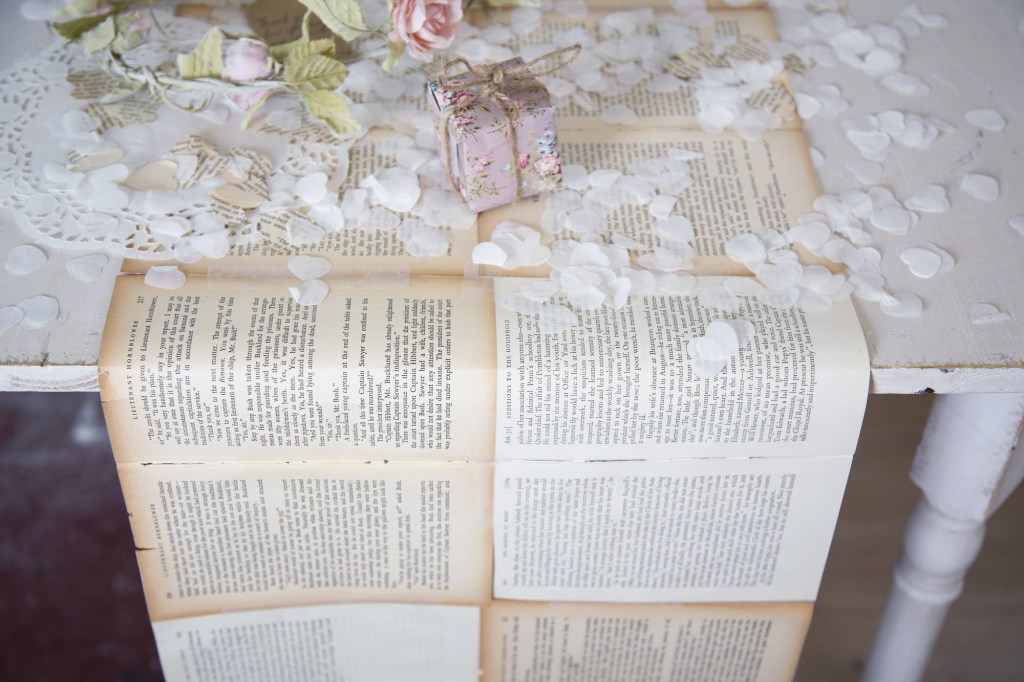 You will need
Lots of tape
Old books (or your favourite book if you can bear to tear it up
Steps
Take pages from the middle of the book so that you have a double page spread. It might be easier to cut the thread that is binding the book so the pages don't tear.
Lay out the pages. We used a few different books with different quality paper to add some variety to our runner.
Tape into place. This will be the bottom side.
Flip over once all the pages are stuck together, so that the tape isn't visible.
Voilà. You've got a homemade table runner that is full of vintage charm.
Tip – If you're getting married and you're both book lovers use pages from your favourite books so that guests can have a read while they're sat devouring their courses (or more accurately waiting in between them).
Tip – There are tonnes of books including old Encyclopedias, which have beautiful illustrations inside. These could look amazing as part of your table runner!
Using Old Books…To Make Confetti
Okay this one may be leaning more toward those brides-to-be, but it stills works if you're trying to make an aesthetically pleasing display of any kind. Lightly scattered this homemade confetti on a table and you're sure to make an impact.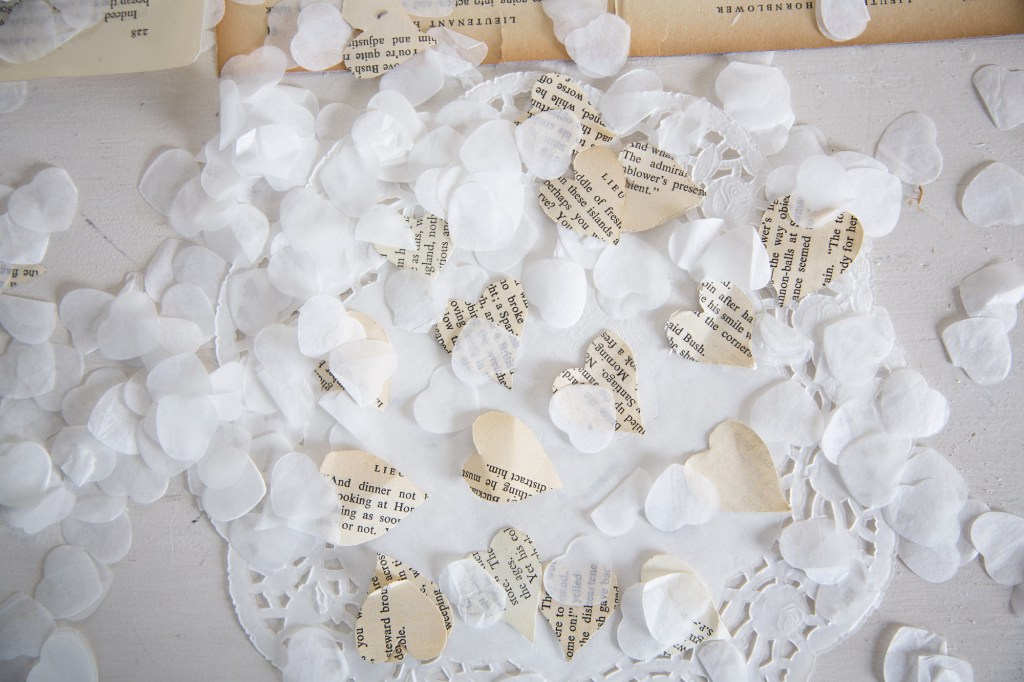 You will need
Steps
Take a page from your book
Fold in half
Cut small heart shapes along the edge
Play around with shapes and sizes!
Scatter on a table
Tip – We've mixed some of our homemade confetti with some Sass & Belle confetti to get a mixture of textures and colours.
We hope you like the results of our upcycling projects! We'd love to see your crafty creations so do let us know if you manage to turn your old books from drab to fab.