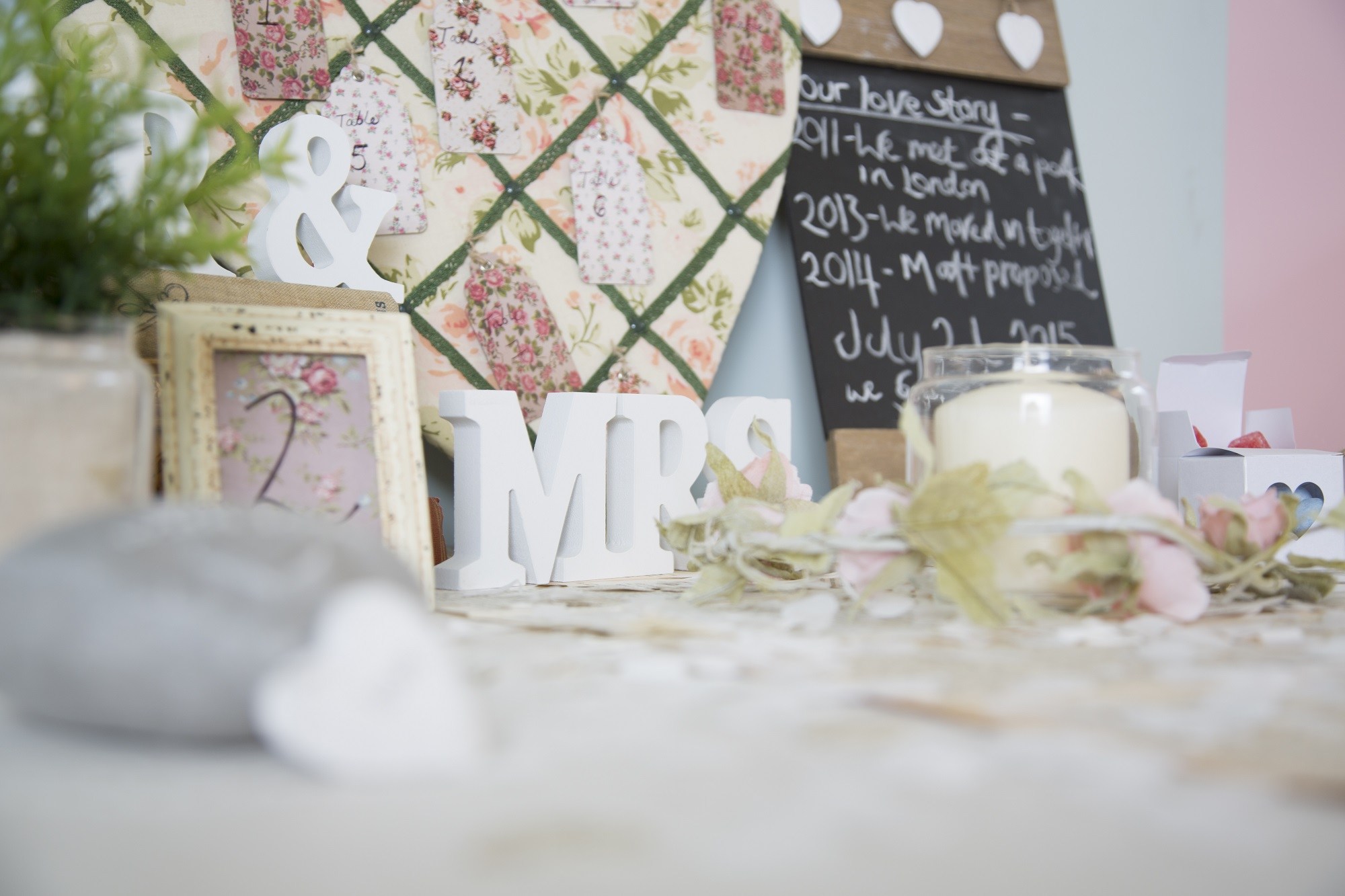 Wedding season is well and truly upon us! Whether you're a guest sipping Champagne or you're walking down the aisle and saying 'I do' it's hard not to have all the love go to your head (or maybe it's the bubbles!). Each wedding we've attended we've collectively cooed and applauded as Brides continue to wow us with their incredible table displays. Becoming as integral as the food being served (well, almost), knowing what sets a good table display apart can be hard. Luckily Sass & Belle are here with some golden tips and tricks we've picked up along the way…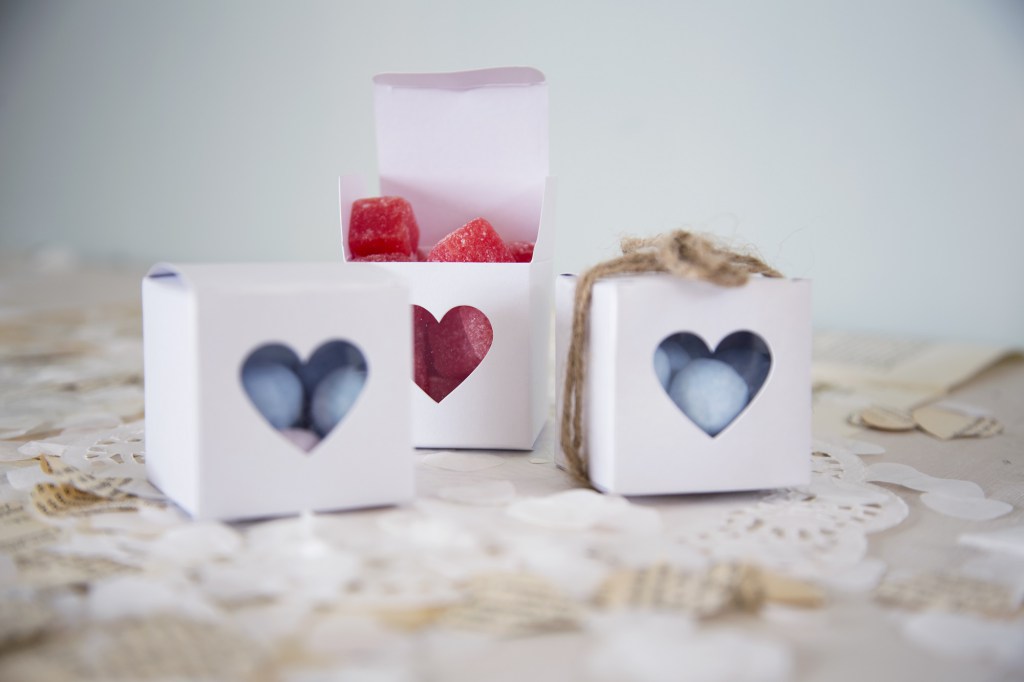 All wrapped up in love
Giving out wedding favours is a lovely way to thank guests for coming! People love to have memento to take away from the big day so it's nice to think of something extra special to give that they would treasure. They can also add greatly to the overall aesthetic of the table, so it's important to consider what to give and how you you can gift it. We recommend sweets because everyone, whether young or old, male or female, love sweets. Homemade goodies such as fudge and little pots of jam are an extremely thoughtful present to give. Whatever you fill your little box with be sure to wrap it! The experience of unwrapping a gift is universally enjoyed and wrapping paper can make a real impact on the look of the table! Our vintage style paper looks delightful and is perfect if you're setting out to achieve an aesthetic with tonnes of romantic charm.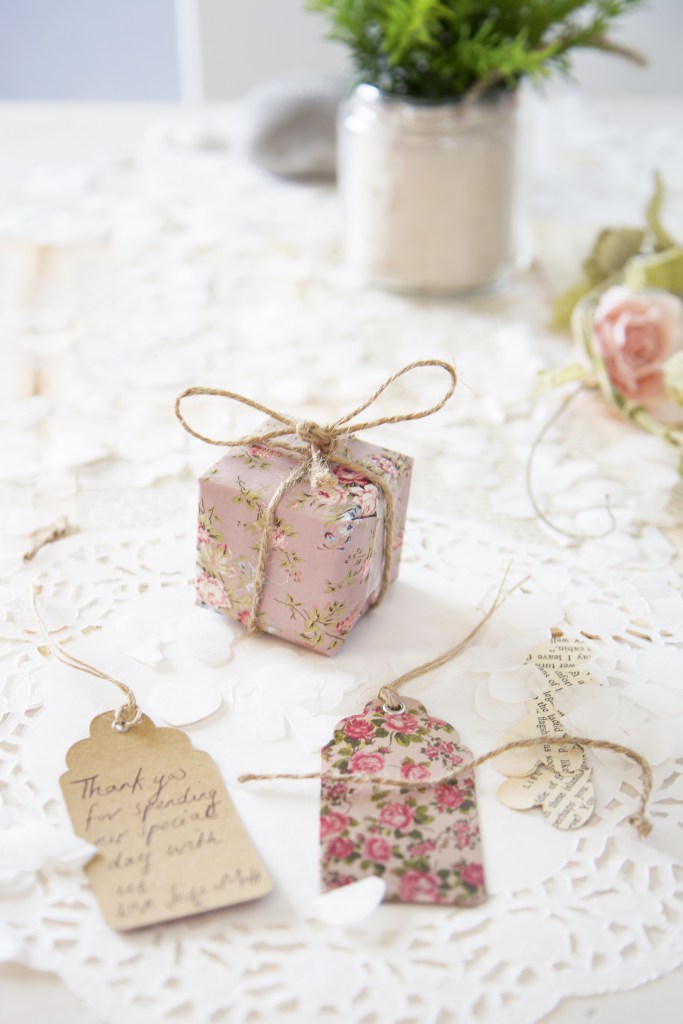 Get personal
The perfect accompaniment to a gift is a hand written tag with a personal message. No need to be too long, just a little something to remind your guests how happy you are they are spending your big day with you! Mix and match with different tags to create a display with a difference.
Go green
While we're on the topic of wedding favours, going green is definitely on-trend. Giving guests their very own cactus to take away is a lasting thank you. Stick in a jar, wrap around some twine and pop on a tag with some instructions of care and voila! Alternatively, one of our gorgeous Everything Grows with Love Heart Pebble is a great way to make the table look divine and give the guests something that will last way beyond the cake being cut. Paired with the Token Wood Love Heart and you've got yourself an adorable display and some happy guests.
Curate with second hand treasures
Second hand treasures are a great way to create a table with some character and are perfect if you have a love for retro styling. Old tea cups, vintage suitcases, old maps, forgotten photographs and broken clocks are an example of all the unused objects you can use in your display. To source an eclectic range of objects cheaply, your best bet is trawling the charity shops and vintage markets. At Sass & Belle we love old books. They are useful for displays as they can add height, tone and a splash of colour. We've simply collected some old novels and used them alongside the Mr and Mrs Block Letters. Perfect for centre pieces with a bit of a twist.
If you haven't already seen our article on how to upcycle old books then check it out. There are some great tips you can use that could be just right for your wedding table!
Tell your story
Chalkboards are amazing for writing your love story on. It can be assumed that the majority of guests will know the history of your relationship but a lovely reminder of the linear story of how you met and fell in love will most certainly make the room smile. Give us an awwwww.
Needs some more ideas how to utilise chalkboards? Make a riddle, write a poem or write out the lyrics to your favourite song. You could even make your guests sing along.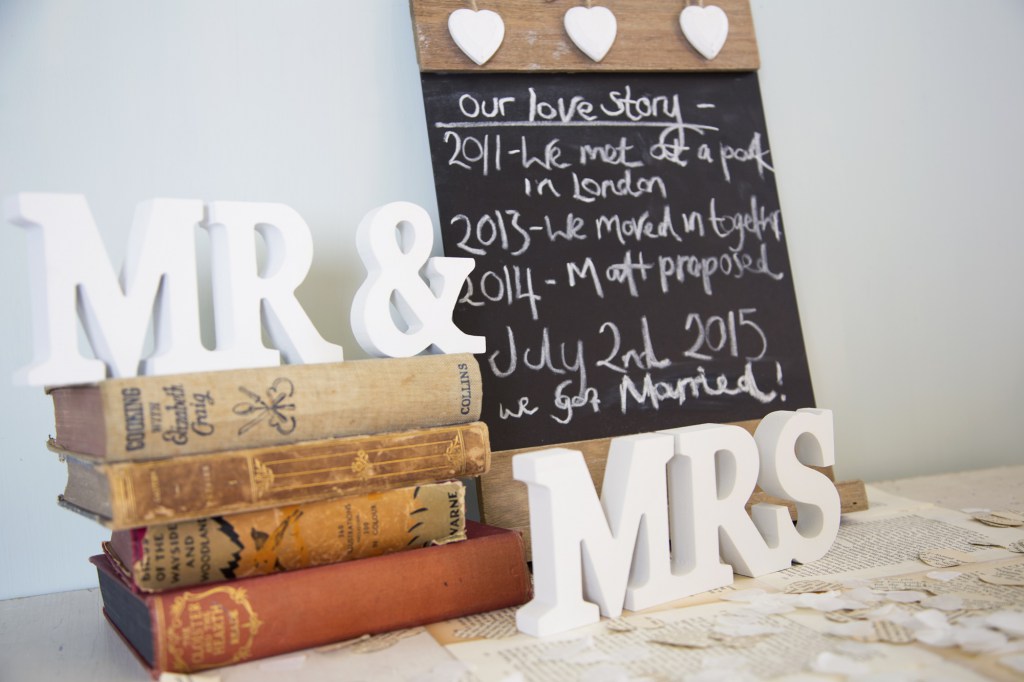 Everyone knows that the seating plan can be the most stressful part of wedding planning. If you're going to potentially offend, at least do it in style. Brides are often playing around with different ways to make they're seating plan look exciting but it doesn't have to be too complex! Using one of our memo boards, we've simply written names on tags and hung up. Simple and effective.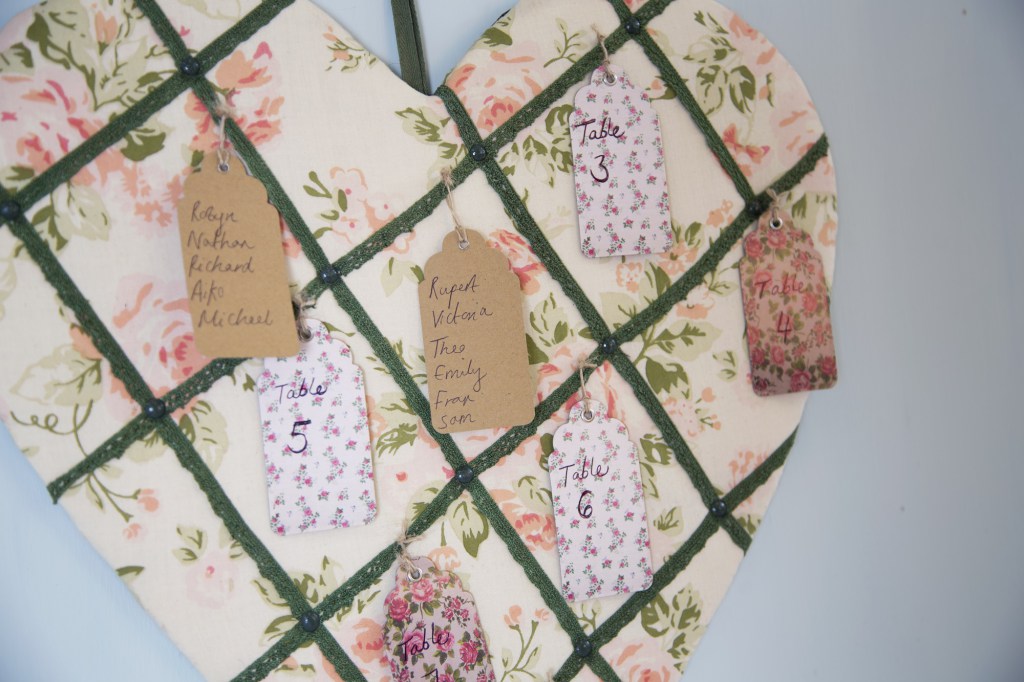 And there you have it! A few simple tips and tricks to make your wedding tables stand out from the rest. If you've got creative with your wedding displays or used any Sass & Belle products then let us know. We'd love for you to share your styling tips with us. In the meantime, happy planning!