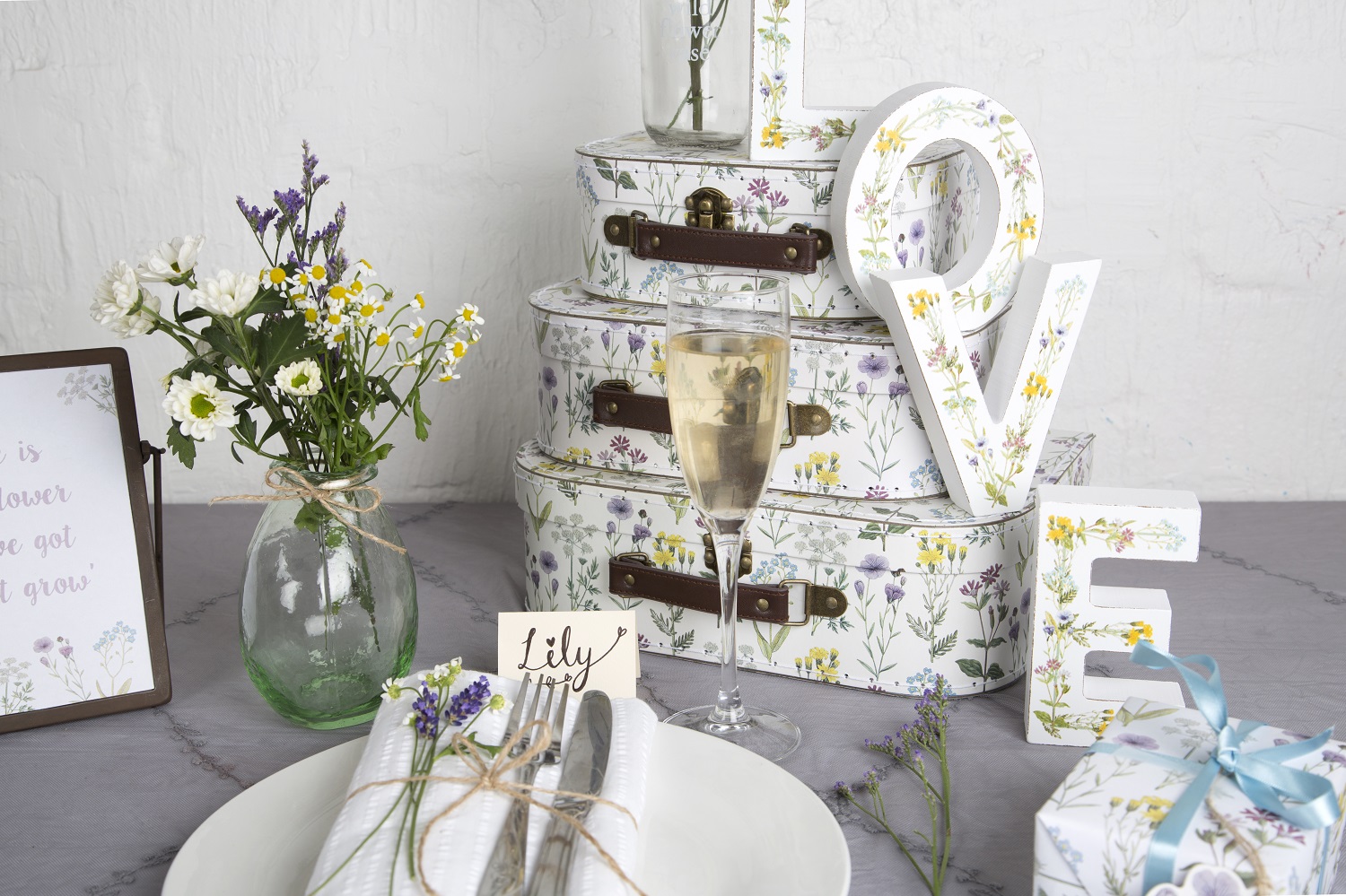 Our Sass & Belle original Wildflower Collection is utterly dreamy. Celebrating the individual blossom, it features delicate illustrations which create a romantic pattern. Because of the romantic nature of the print, these items from the collection are perfect for wedding displays. Taking inspiration for wildflowers, we've created a wedding table using our favourite pieces from the range. We want to give you a bundle of ideas for setting tables and event displays, and bring the loveliness that is the Wildflower collection to life! So without further do, let's get cracking…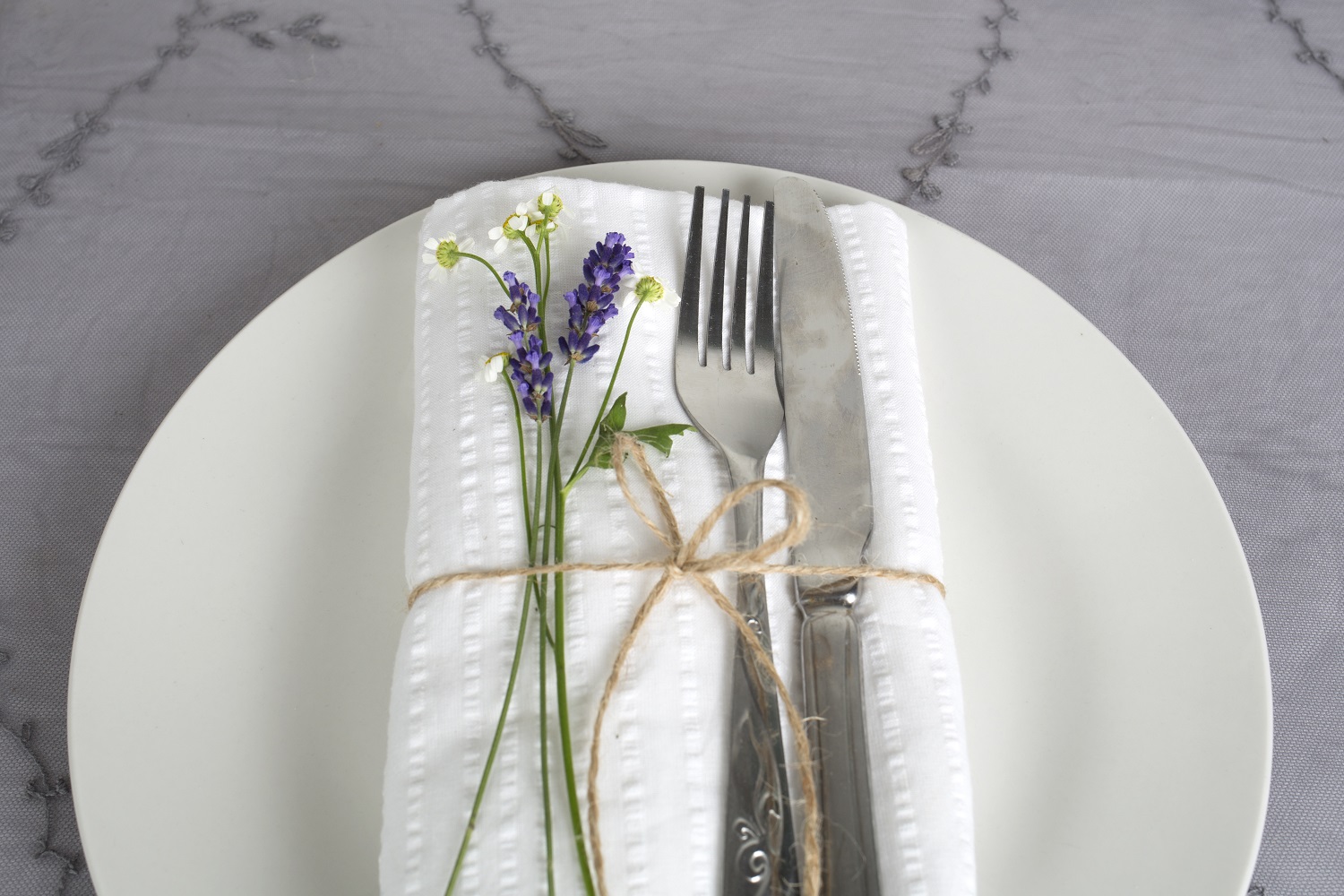 Individual lavender
As we've already mentioned, the Wildflower collection celebrates the fragile nature of the individual flower. A blossoms details become the focus: the petals, the stem, the array of colours found in one singular floret. Honouring this type of flower makes a change from the preened and large bouquets you often see taking pride of place at wedding tables. There is something quite beautiful about the untended garden and the wildness of flowers that grow in abundance. Wildflowers remind us of summer evenings and the English countryside, and so they are particularly fitting if you're having a wedding in the summer, or in the countryside. Scattering wildflowers around the table with little touches, here and there, will look charming. Lavender is stunning, not only for its distinctive fragrance but because, whether it's dried or fresh, it adds a pop of colour. Try placing a stem or two in a napkin tied with twine. The smell of lavender as your guests sit at the table will be delightful, and the understated yet romantic look is fuss free with maximum impact.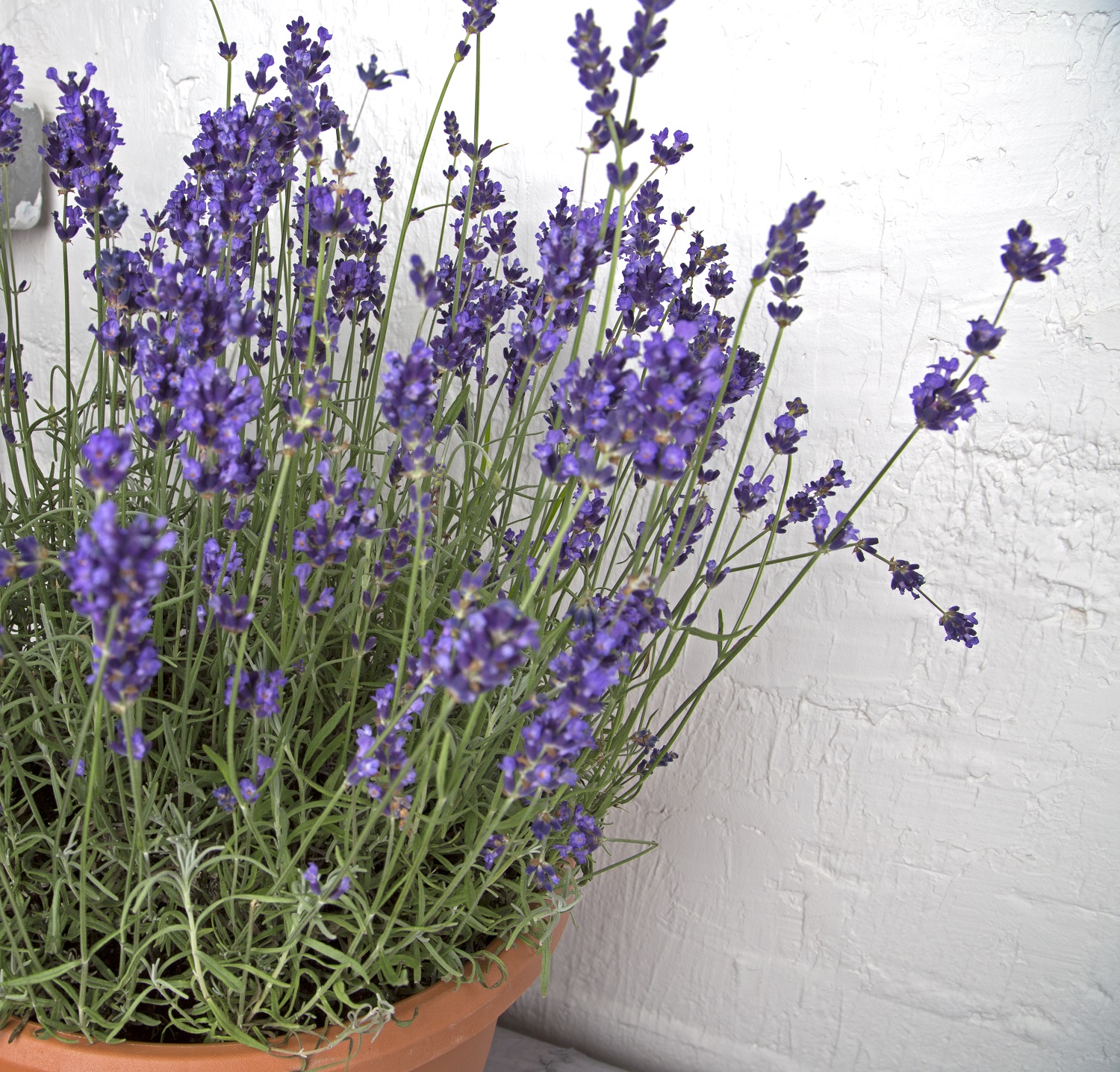 Bunches of lavender
Now we don't mean to contradict ourselves. After waxing lyrical about the individual blossom, we're actually going to suggest you bring a rather large bunch into the mix as well. But hear us out! A bouquet of wildflowers, or a plant, looks wonderful with a mix of single flowers. Wildflowers aren't often evenly distributed, and so it looks really effective having a mix of different sizes and colours. You want them to match in the best possible way, but the core of this look is that it isn't too contrived. The whole look of wildflowers is that they are accidentally beautiful if that is such a thing? To really nail the look, you want to ensure that the plants you display are wild. Check with your local florist if you're unsure, or our old friend Google can be pretty helpful too!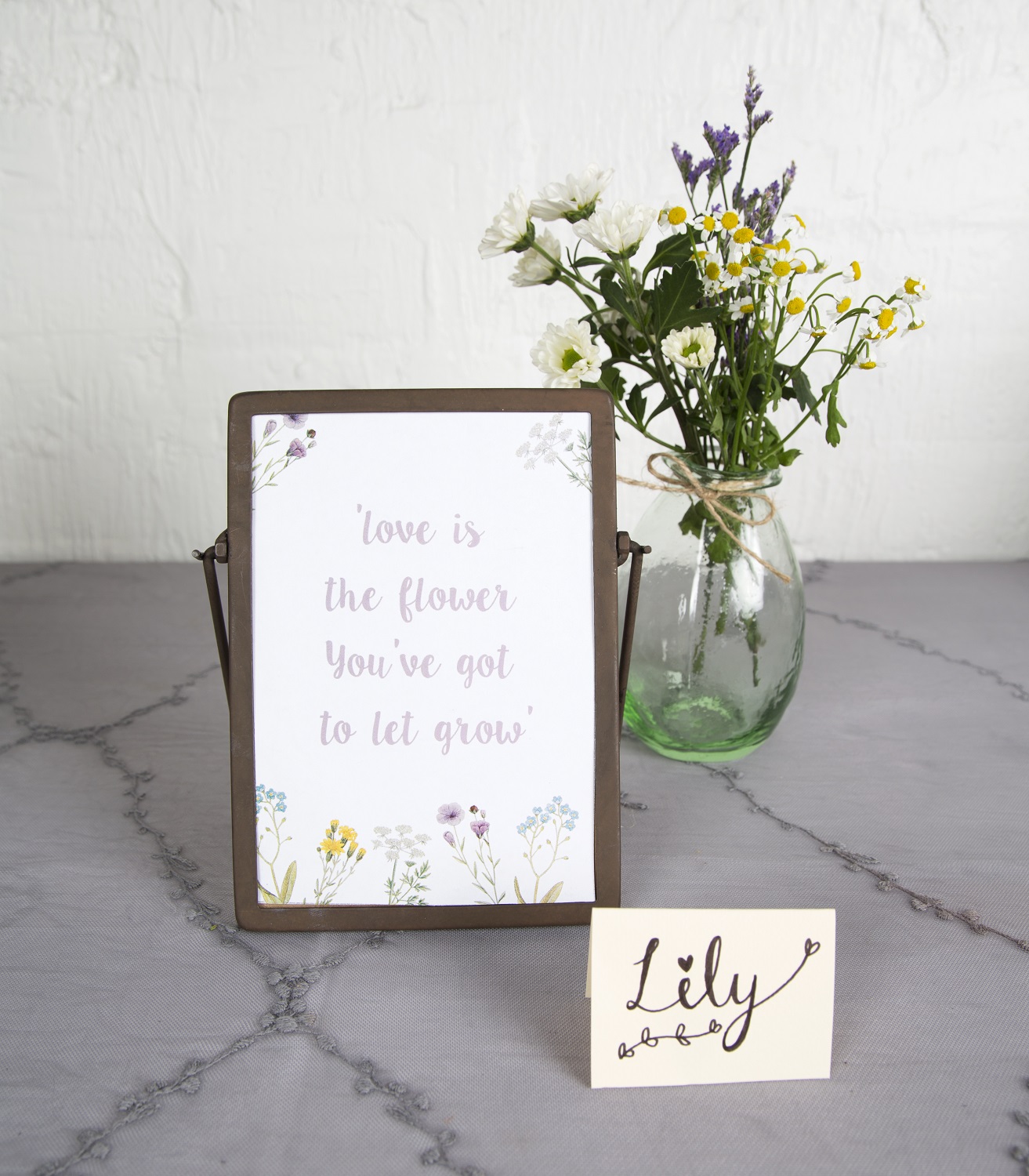 A sweet quote
You may or may not have gathered, but at Sass & Belle, we are fans of a quote or two. Whether it's motivating, inspiring, or so lovey-dovey it makes your heart flutter, you can be certain that we will be a fan. So, it will come to no surprise to you that we suggest you scatter some across the table. We've gone for flower quotes because we do love a theme. You can, however, go for any quote that takes your fancy or has sentimental meaning to you. Make it pretty, stick it in a frame and viola!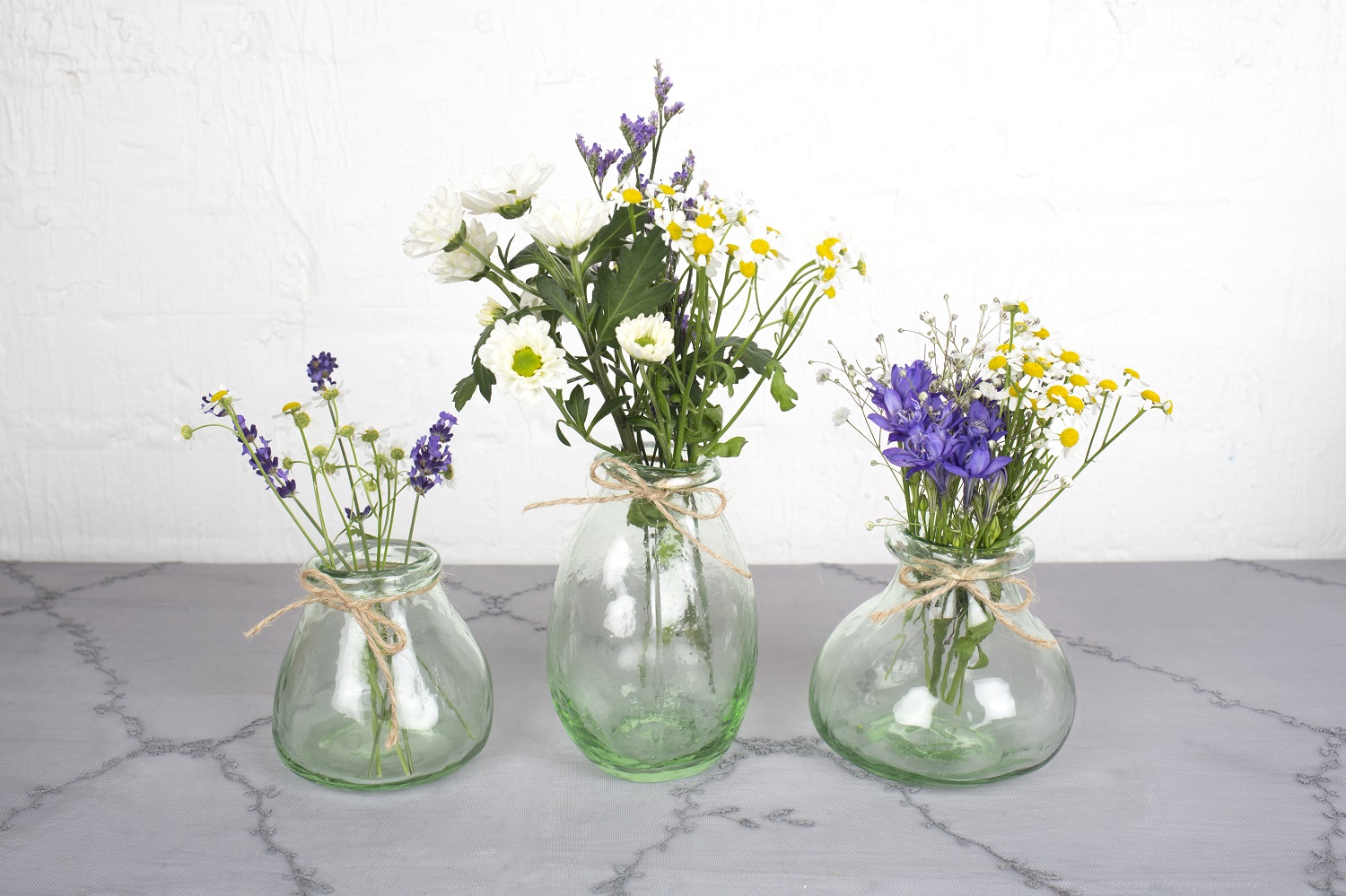 Plenty of simple vases
Going back to flower distribution, one way to add impact to your table is by scattering it with simple vases, filled with wild blossoms. This creates an understated charm while ensuring that there are pops of colour.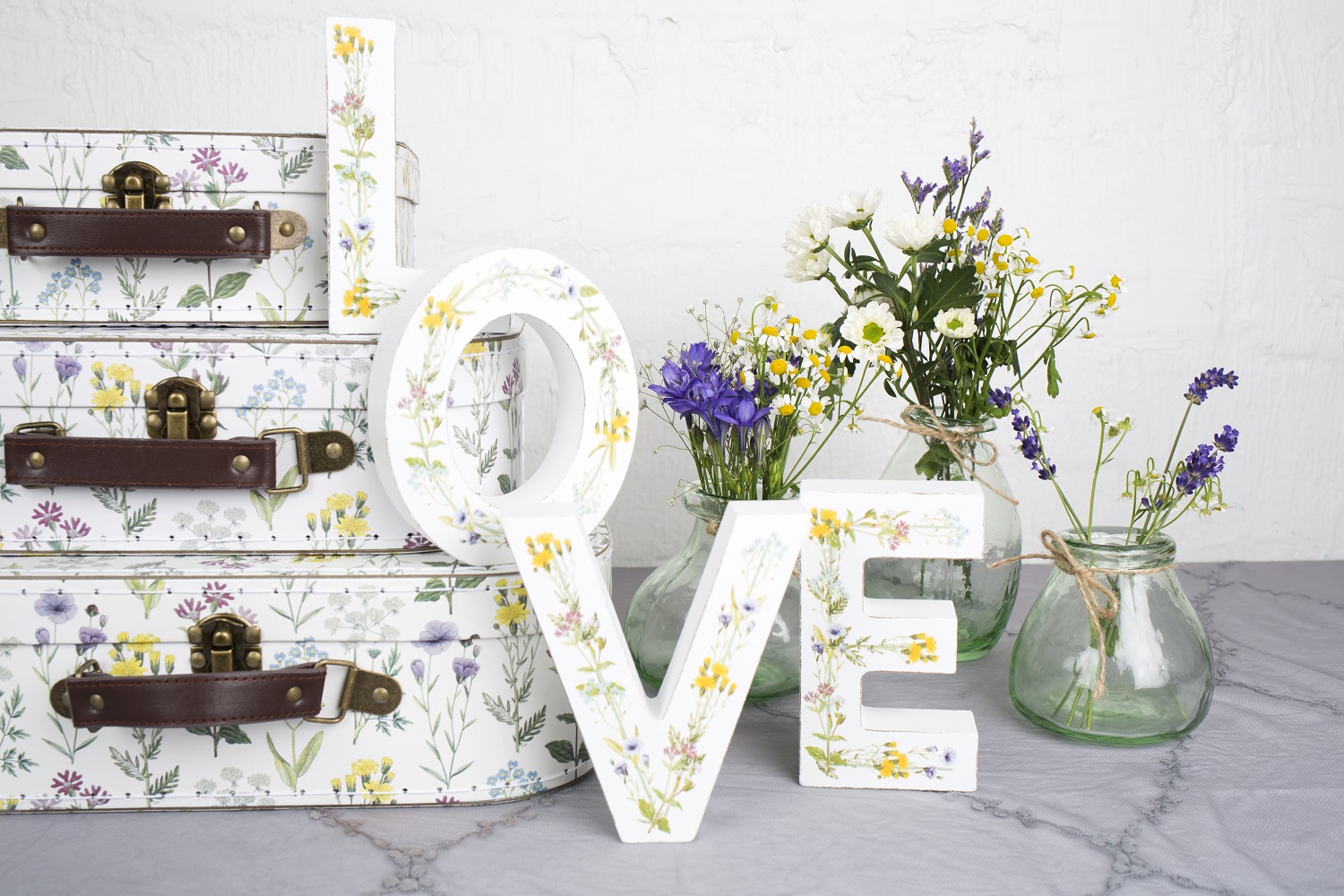 Statement decoration
Nothing says love like statement love letters! These decorative items look incredible scattered across the space. When creating a display it's always worth thinking about different heights and depths. Something like our three-tiered suitcases are fantastic for adding height, as decorations can be placed on each level. Think about the shapes of your table and how you can think outside of the box shape to create an eye-catching spectacle.
A thoughtfully wrapped gift
Offering your guests a little gift with their dinner has become a tradition. In fact, favours are becoming more and more of a 'thing'. There is no denying that a present is exciting, whatever your age or the occasion. What is also worth considering, is that when a gift is wrapped, it's a little more exciting than when it's open. The art of wrapping and unwrapping a gift is, well, an art! So why not excite your guests and add impact to your table by wrapping up presents? You can add ribbon and tags for extra prettiness.
So there you have our tips and tricks on how to make your wedding table a wildflower heaven. We would love to see your own wedding table displays, so don't forget to tag @sassandbelle on Twitter, Instagram and Facebook in all your pictures. Happy table dressing!