Looking for perfect unicorn gifts? Well, you've come to the right place. This range of magical unicorn products are here to brighten up your days. Our Rainbow Unicorn collection was designed with all the sparkly feel-good vibes in rainbow colours and pastel pink. The Starlight Unicorn collection brings a rich and sophisticated look to the magical kingdom with fresh moonlit hues and floral patterns.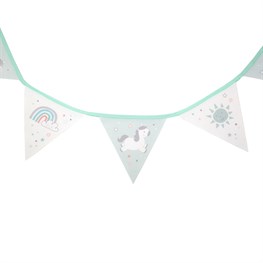 New!
Evie Unicorn Fabric Bunting
Product code: LDW180
£7.50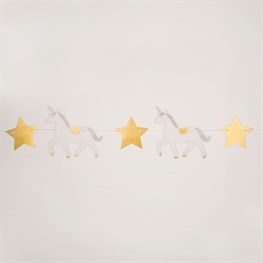 Sale!
Princess Unicorn Paper Bunting
Product code: CRXM044
£2.25

£3.00

£6.00