7 Unique Ways To Decorate Your Home With Cacti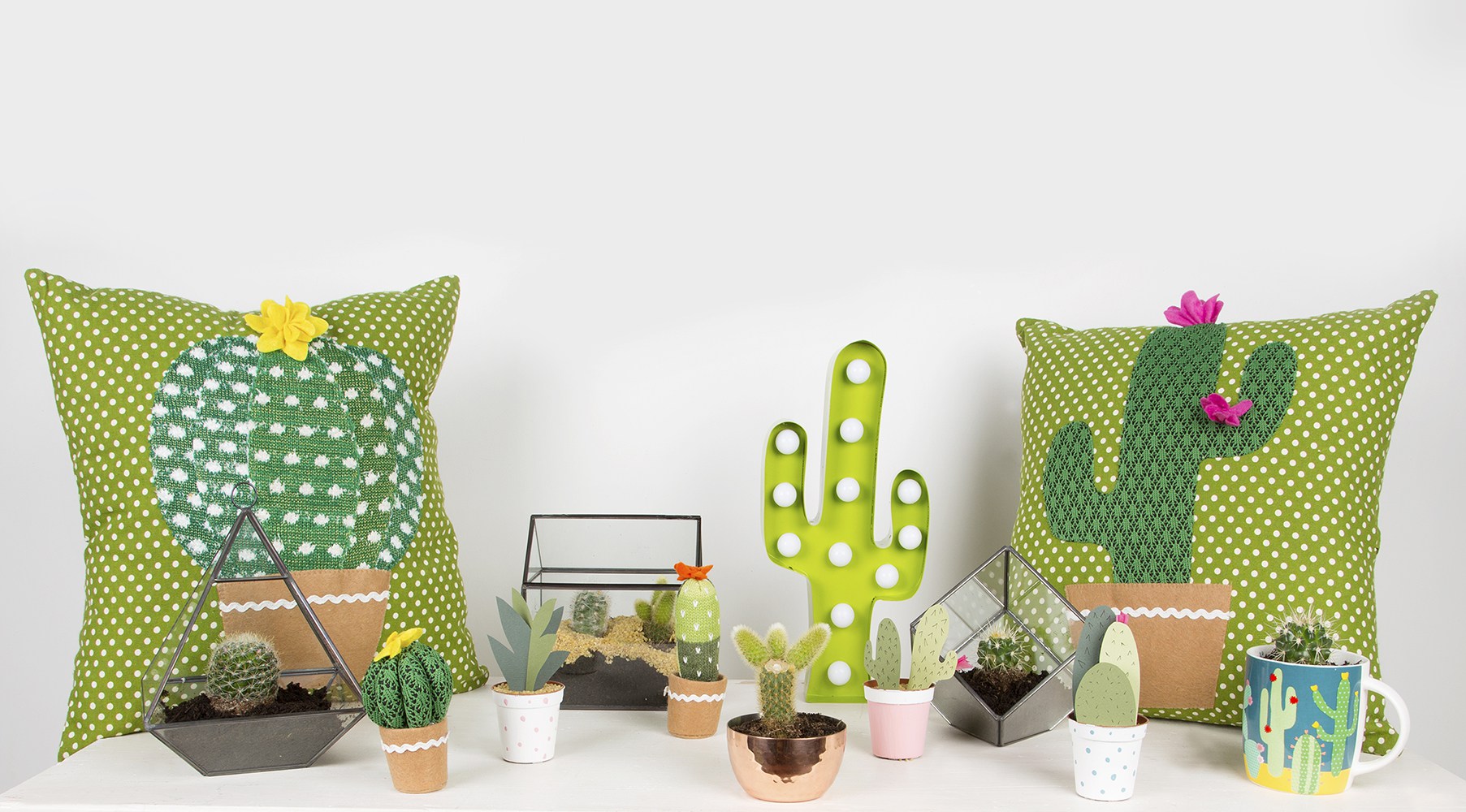 If you've been hiding under a rock or lost on an abandoned island, let us fill you in – cactuses have got big. Not as in they have suddenly become giant and are now a threat to the human race, as in they are trending BIG TIME. And we can see why. Versatile and cool, they fit into a range of interior styles and can instantly transform a room. They are also a perfect way to bring the outdoors in, especially for those that are lacking garden space. Another plus is that they are fairly undemanding in terms of care. A water here, a water there and that's it. This might be a little testing for some people, sure. We've all been subject to the internal questioning of our ability to be a successful adult when we manage to kill a cactus that only needs to be watered once a month. Whether you're a green fingered gal who's the queen of plants, or someone that would rather their cactus be as plastic as Regina George, we've got you covered. Read on to discover seven fun ways to bring cacti into your home (warning – all alternatives are super cute so be prepared to awww!)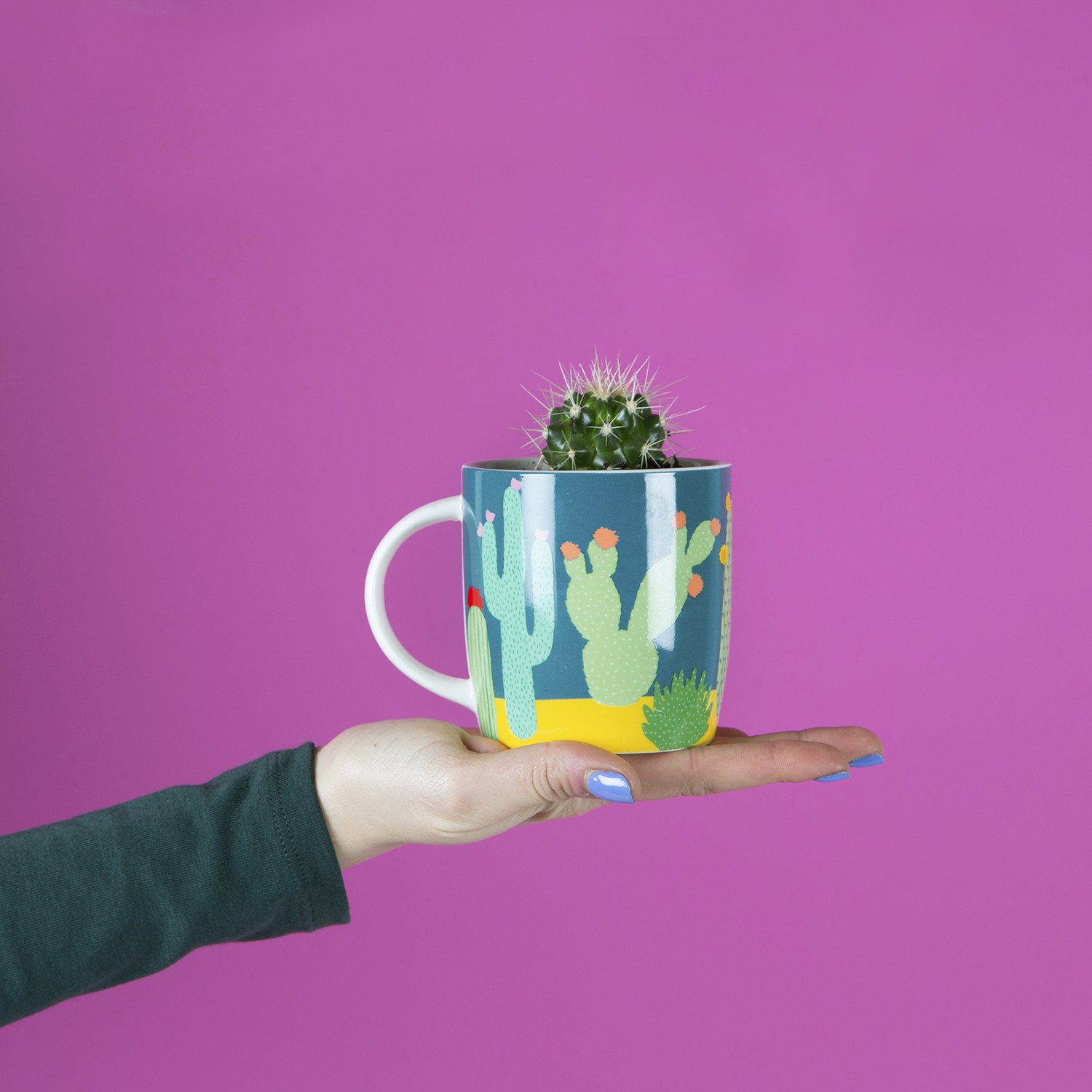 Mug em' off – Who said mugs were just for beverages? Hell, some controversial folk even use them for pen pots. Well, we've gone the extra mile and popped a cactus in the middle! It works, is extremely portable (if that's what you're looking for) and will look perfect on a desk.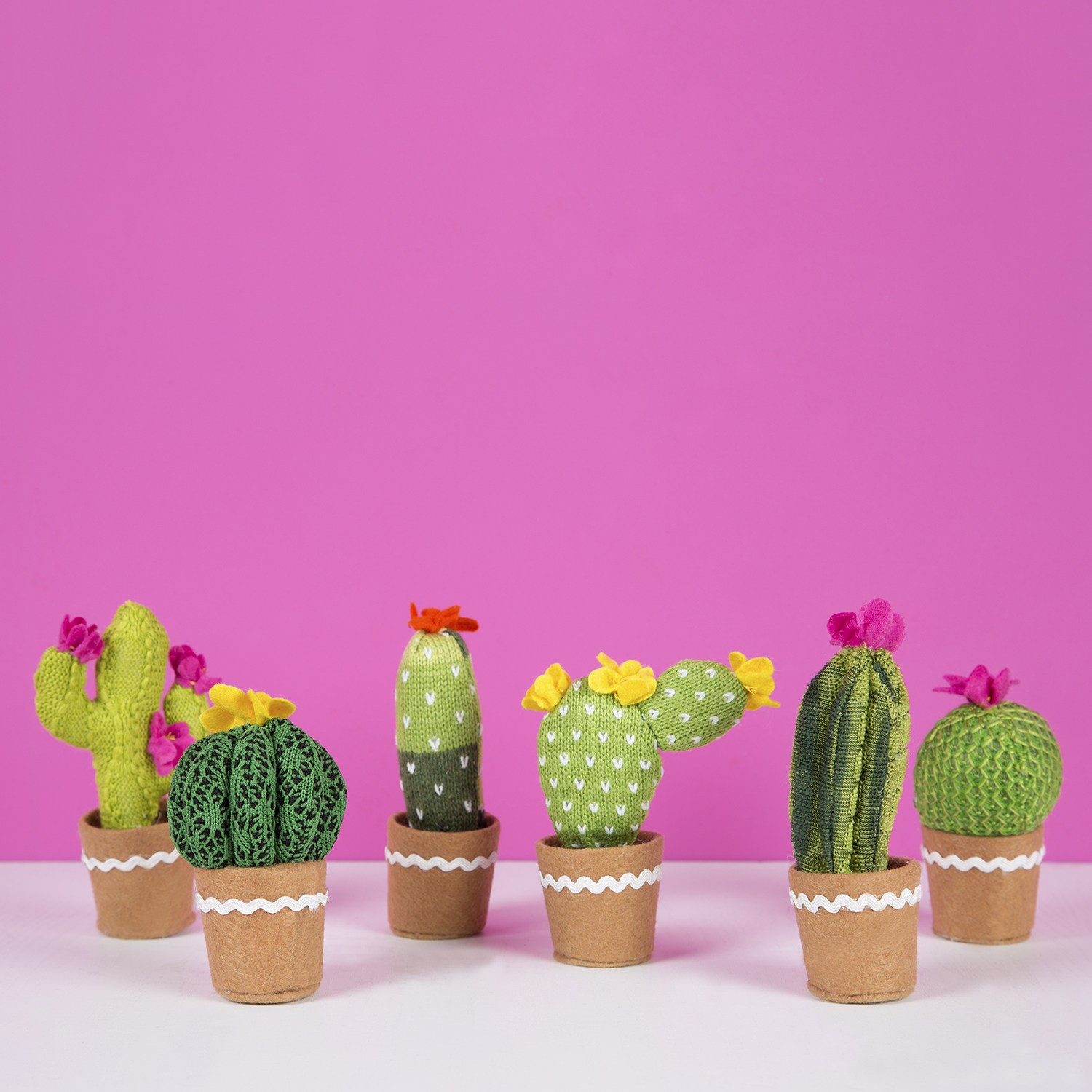 Cuteness overload – Have cacti ever been this cute before? Made from crochet, each decoration has adorable little detailing and pops of bright colour. And guess what? They requires no maintenance whatsoever. Sounds like our kind of plant.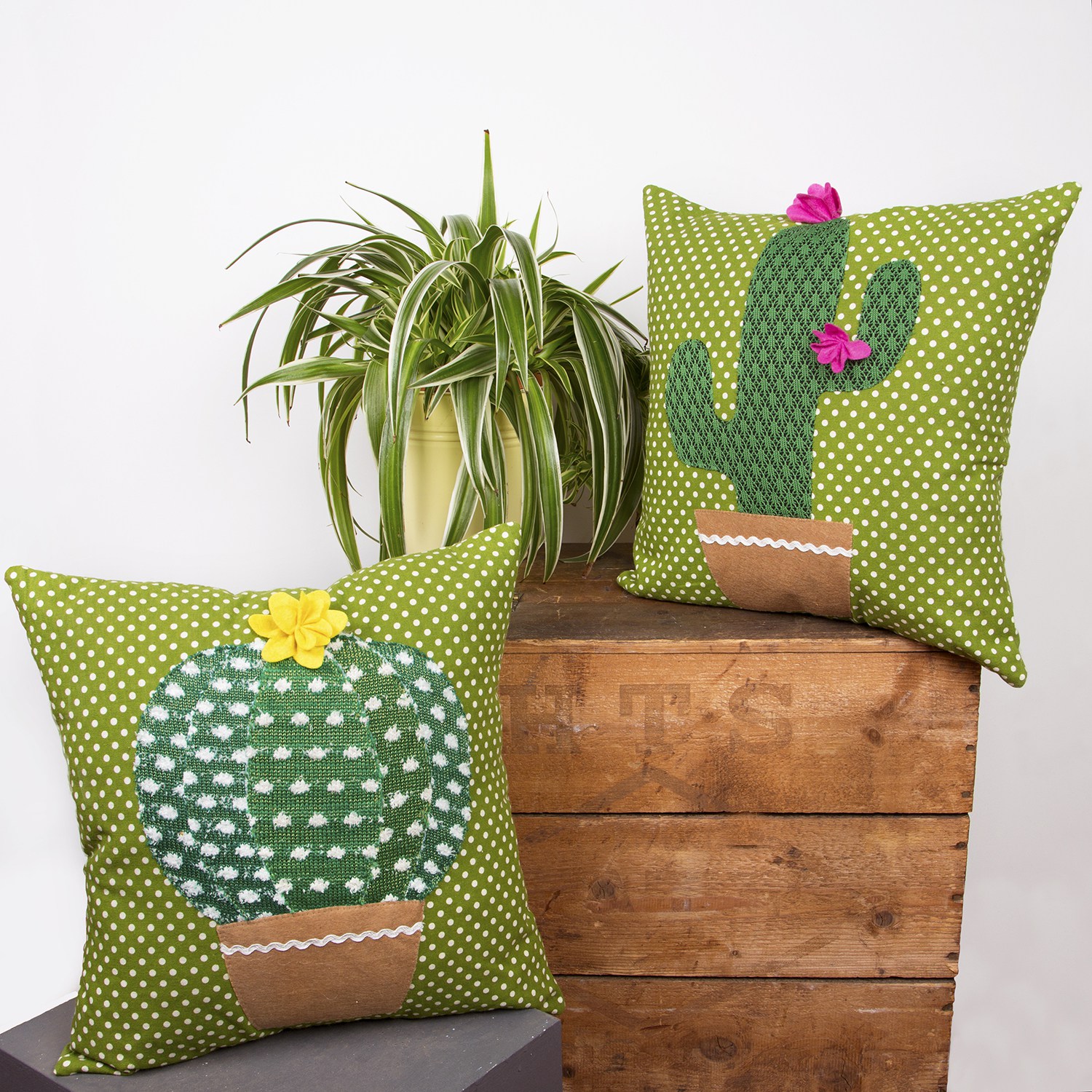 Soften the blow – No spikes here! In fact these cushions are beyond soft. Perfect for dressing a bed or sofa, the crochet finish and polka dot fabric adds an utterly retro charm. We will take two!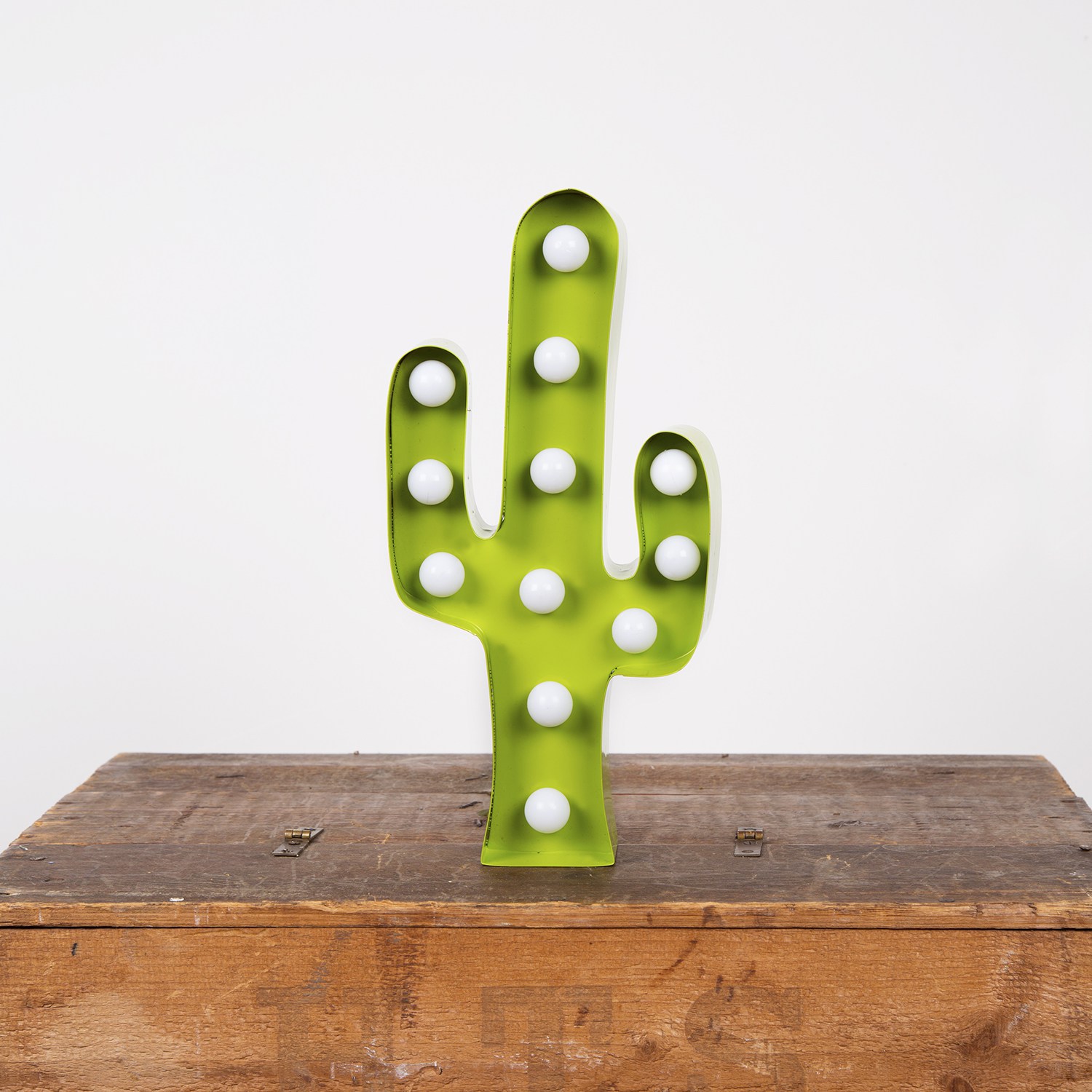 Light it up – This retro inspired beauty is perfect for a wall display. A plant, wall art and fairy light all rolled into one. What more could you want? The vibrant green colour and large bulbs, alongside the minimal structure make this bad boy a must-have!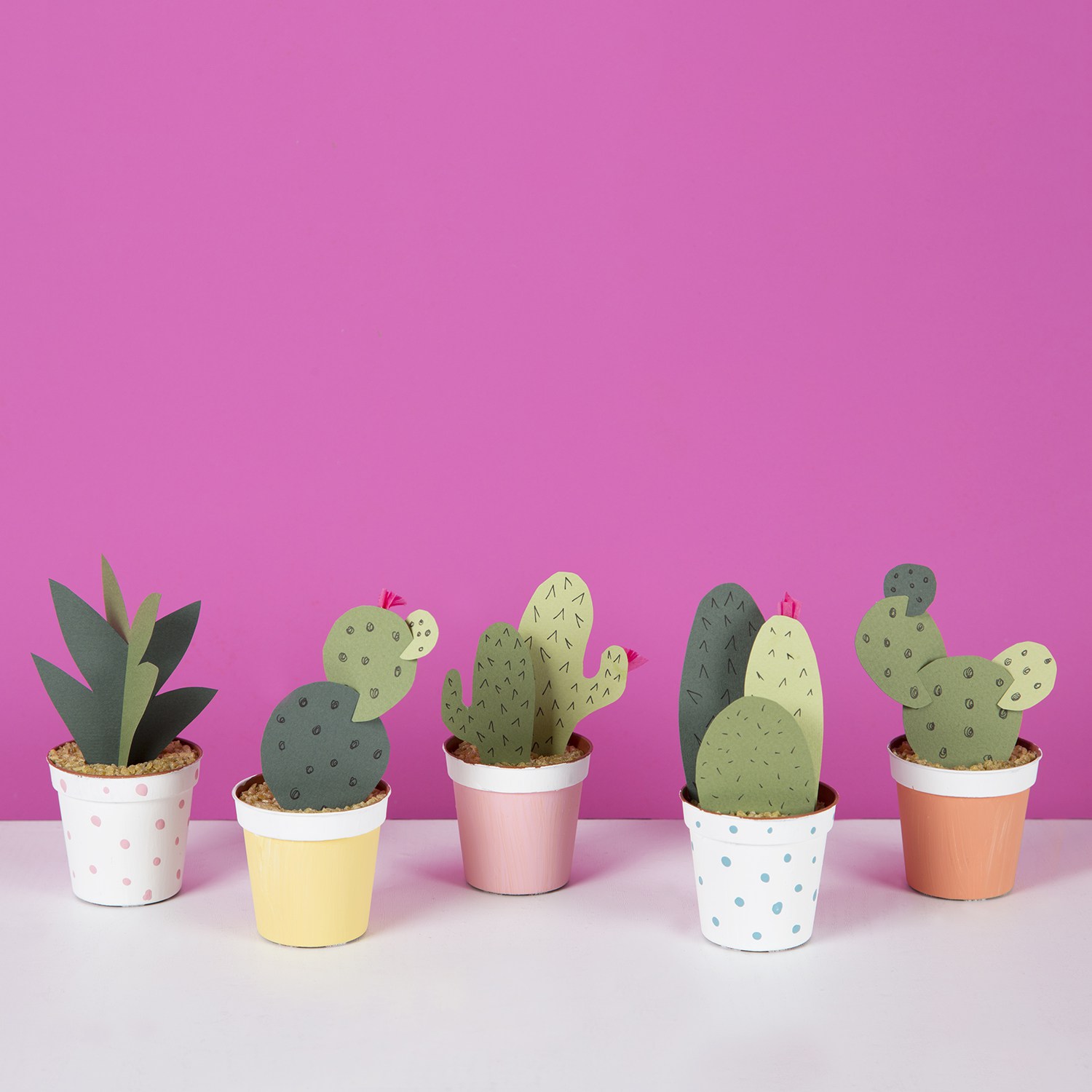 Fake it and make it – If you fancy getting a little bit crafty then this cactus alternative is for you. Our Graphic Designer Jen give us her top tips on how to create this look.
You will need-
3 shades of green card

Pink tissue paper

Small plastic pots

Acrylic paint

Paintbrush

Permanent marker

Sand
Paint small pots in different colours and patterns.

Fill pots with sand.

Cut out cacti shapes into the different shades of green card and draw spikes/marks/dashes/circles with a permanent marker.

Cut small slits into the circular shapes so that they can slot together and build up and up!

Fold up small bits of tissue paper into a fan and stick them to the cacti to add flowers.

Slot into the sand.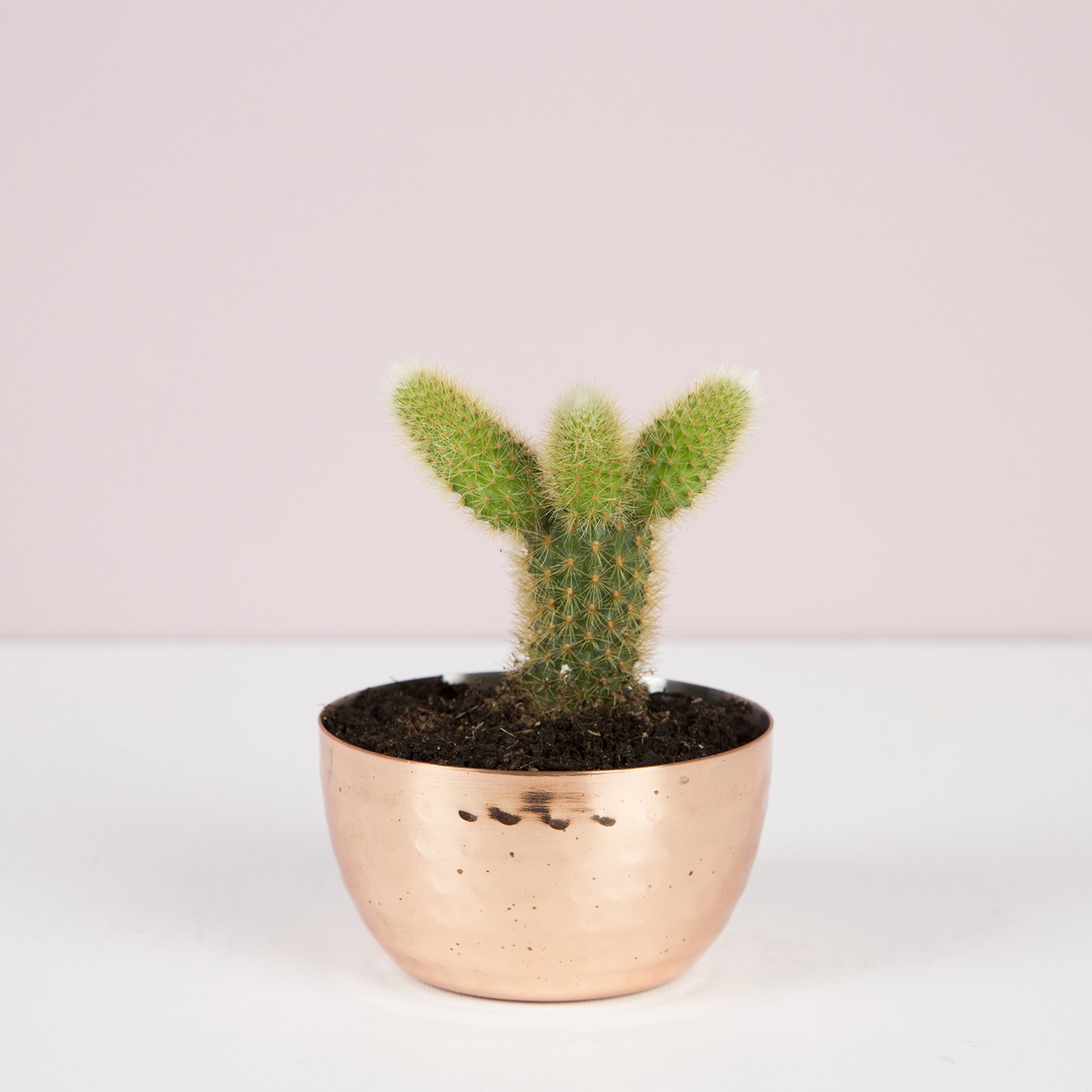 Copper load of this –
We're starting to think that copper has reached 'homeware essential' status. It looks stunning in interiors, adds glamour, warms up spaces with its chestnut tones and mixes in some cool with its metallic finish. How could you possibly make it better? Add a cactus or two of course.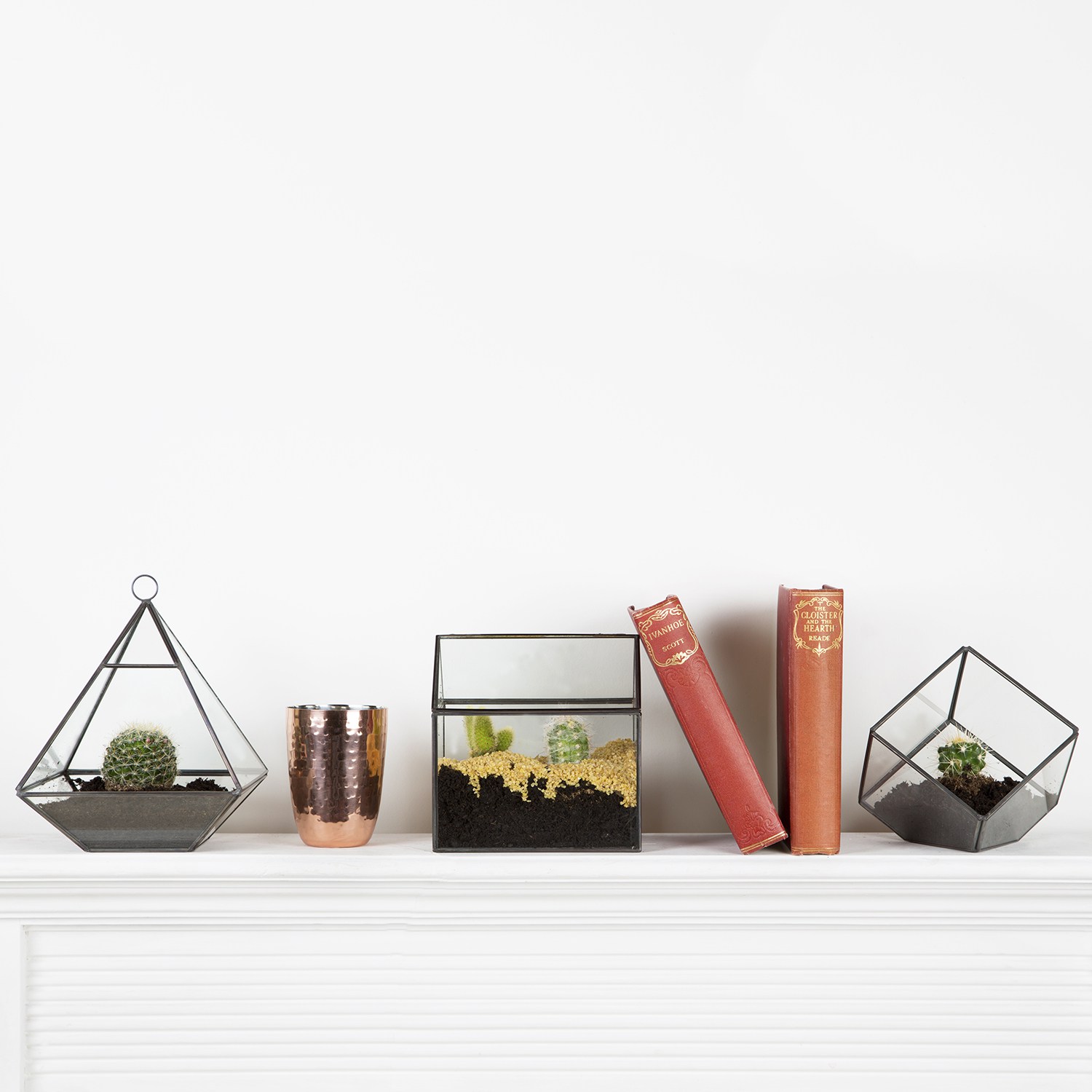 Terrarium – Within the homeware world, terrariums are a 'thing'. If you fancy yourself a gardener and want to create your own indoor, miniature garden then this is your answer. Coming in a variety of shapes and sizes, they are super easy (and fun) to create, low maintenance and really stylish.
At Sass & Belle we love making a house a home so you can imagine how much we adored spicing up our rooms with these alternatives cactus hacks. This article set out to inspire you and get those creative juices flowing and we hope it has. We would love to see how you use cacti in the home so don't forget to tag @sassandbelle on Facebook, Twitter or Instagram so we can ogle your interior delights!