Easter DIY // Bunny Pom Pom Kit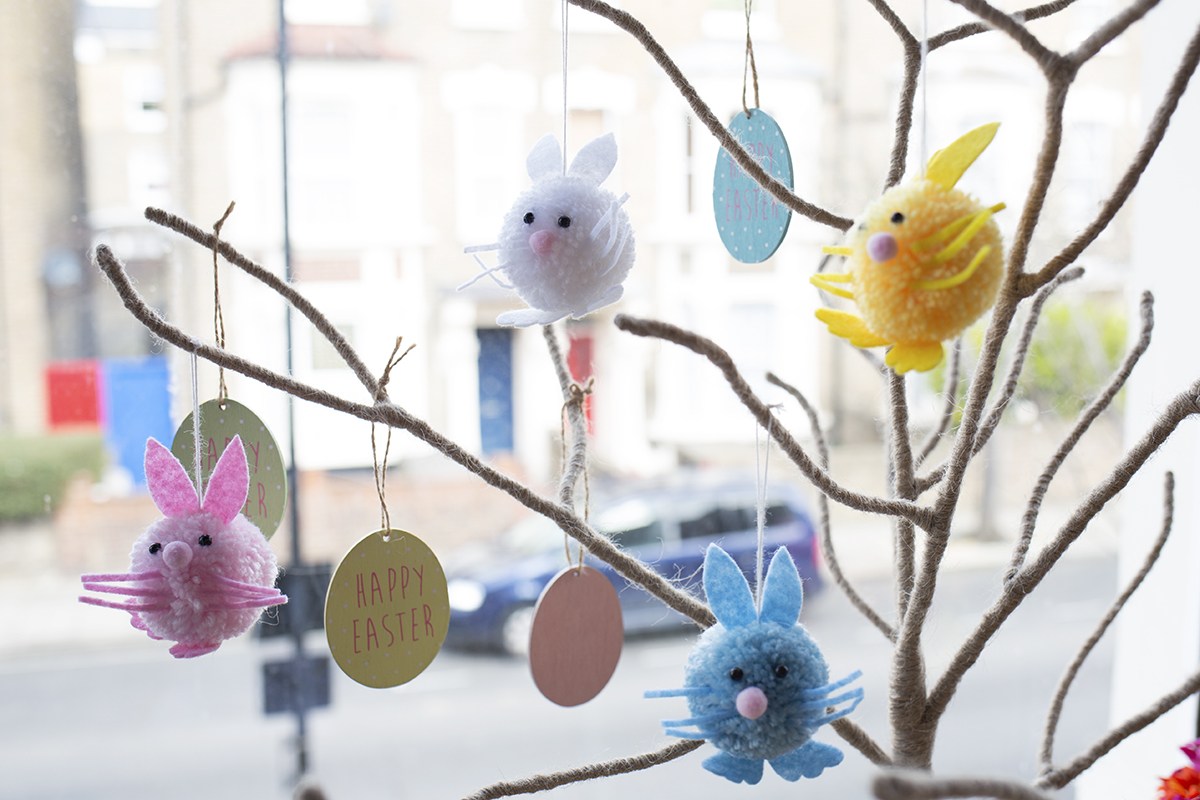 With Easter just around the corner (and many of you being on holiday already) allow us to introduce our Easter DIY mini series exclusive to the blog! This is a great activity for little ones this Easter: a do it yourself pom pom bunny craft kit. This easy and enjoyable kit will keep little hands busy… at least for a little while!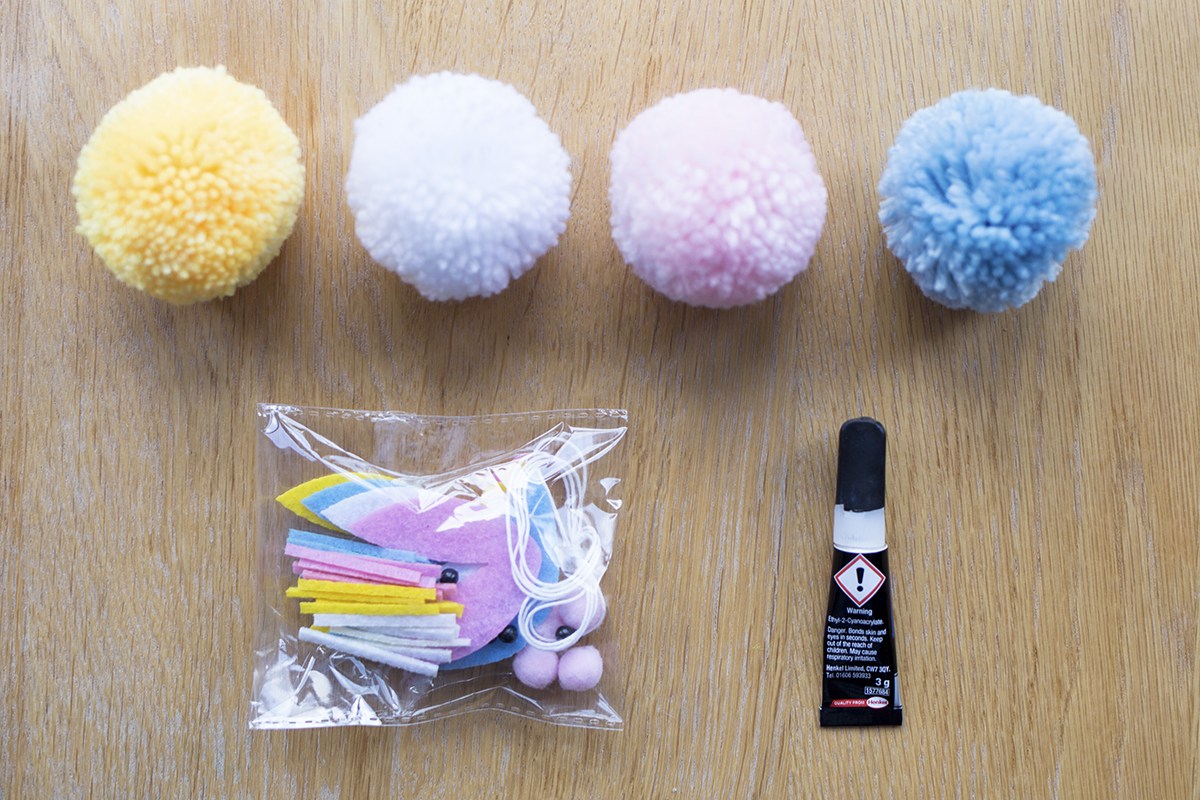 You will need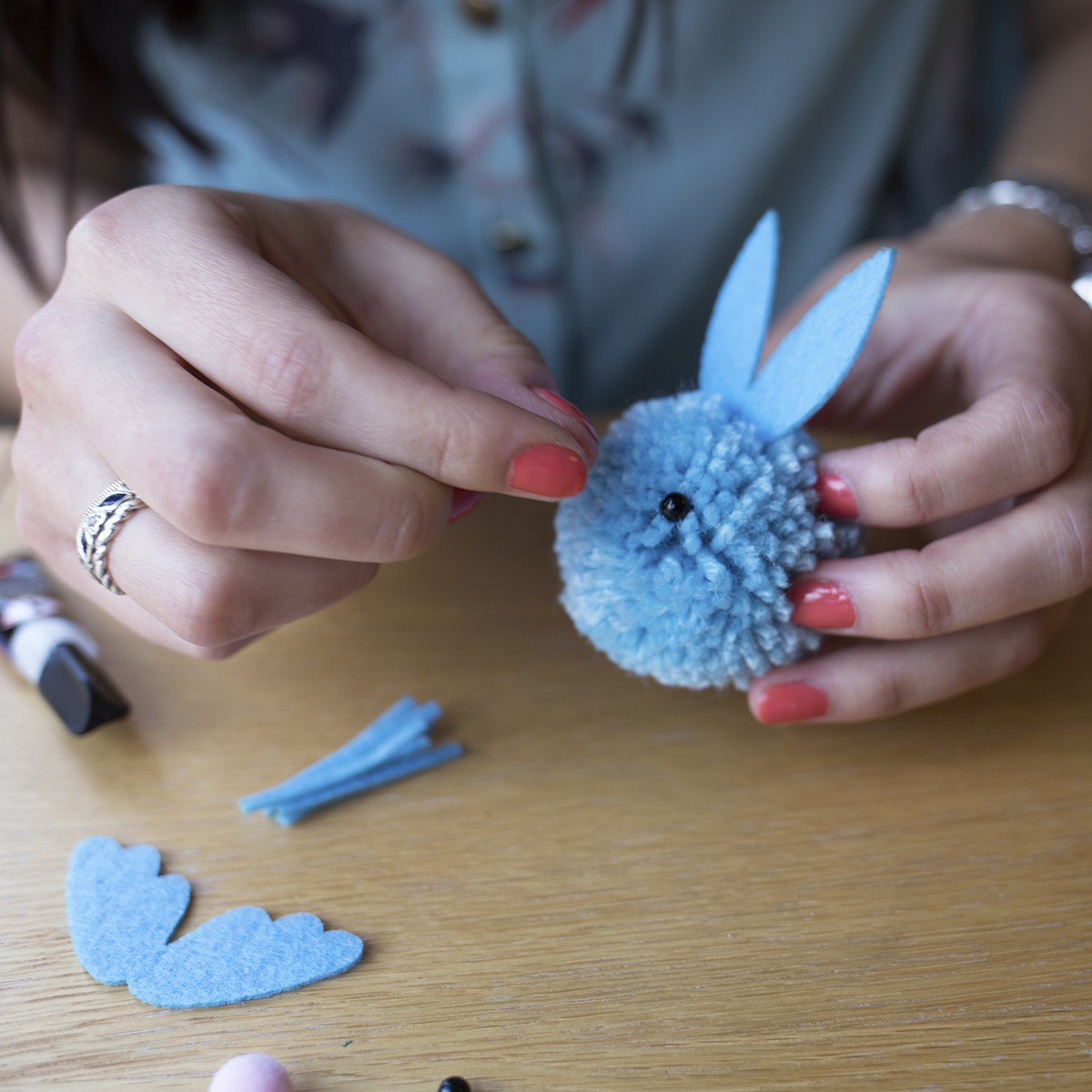 Start by separating the pom poms and pairing them with the same colour ears, whiskers and feet, and make sure that each bunny has 2 black beads for the eyes and a pink fluffy nose. The white string will be used for hanging your bunny pom poms.
Apply glue to the base of the ears. Place in the centre of the pom pom.
Next, apply some of the glue to the beads and apply to the front of the pom pom. Repeat for the second eye.
Next up, apply a dab of glue on the pink pom pom nose. Place this centrally just below the eyes.
Lasty, apply some glue to the base of the feet and apply firmly to the bottom of the pom pom. That's it for the glue!
Next grab the white string and cut into 4 equal lengths. Thread one length through your sewing needle, sew a loop at the top of the pom pom and tie a knot.
Congrats – you've completed your first pom pom bunny! Repeat the previous steps for the remaining three pom pom bunnies.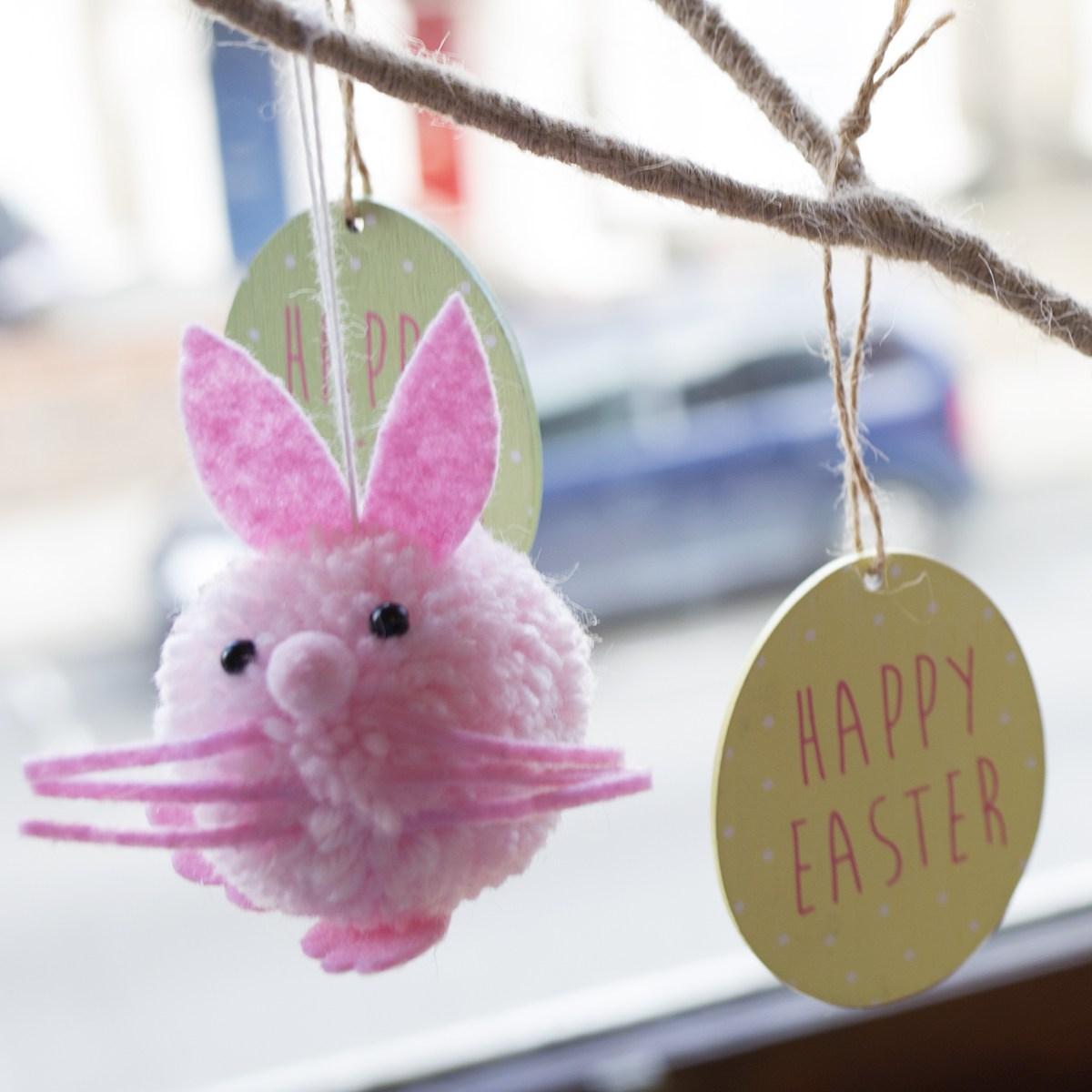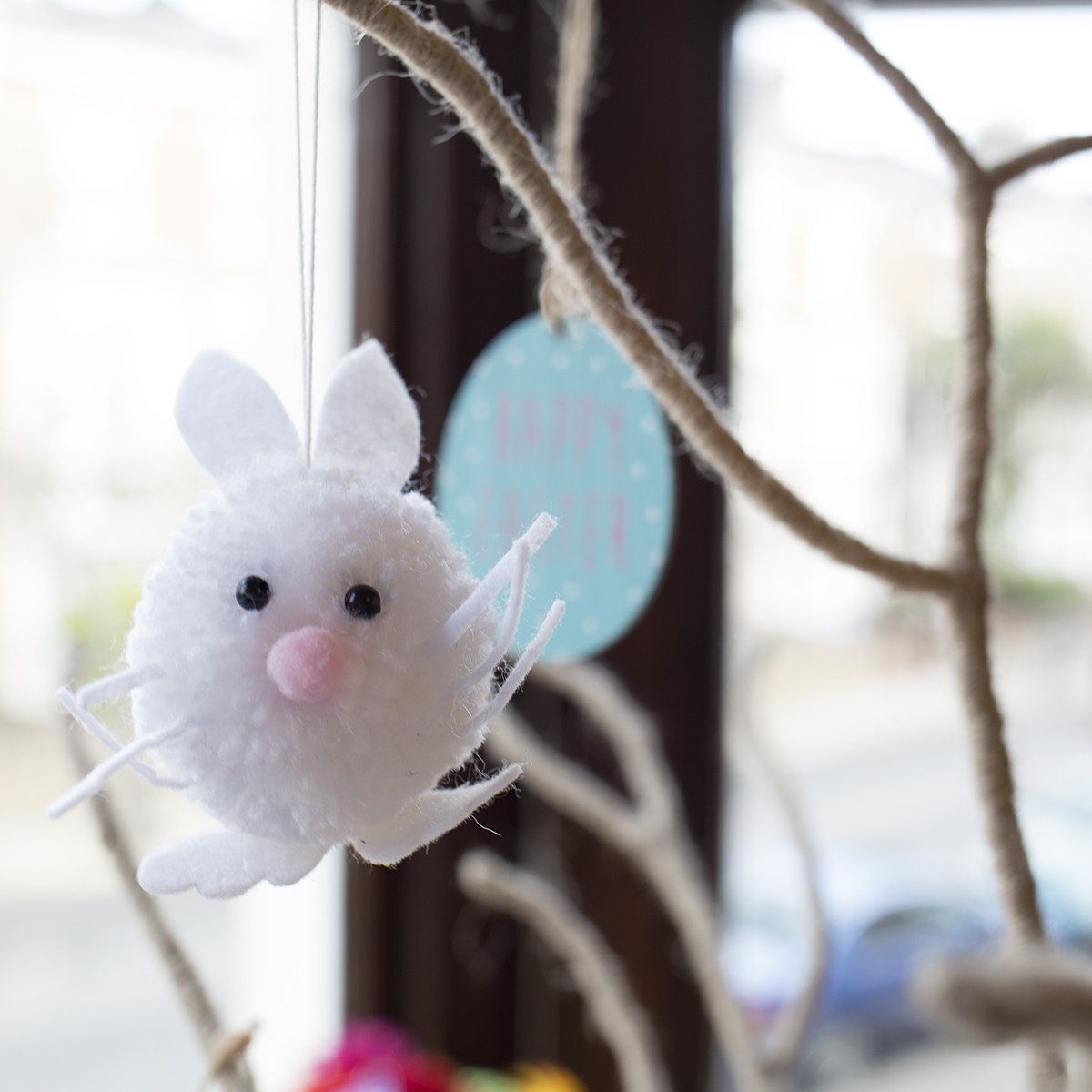 Ta-da – Now to admire your mini creations! These little guys look adorable hung around the home or in the garden for an Easter Egg hunt.
Show us your bunnies by tagging your photos #sassandbelle on Instagram and Twitter!