Enjoy some dream time with our super sweet range of Cloud themed products. Our key cloud collections bring you a wide range of soft and fluffy beauties. From the bright Scandi style of Sweet Dreams to the colourful rainbow and sky-blue range of Day Dreams, and everything in between, you're bound to find the perfect decorations to fill your home with this beloved and stylish little sky drifter.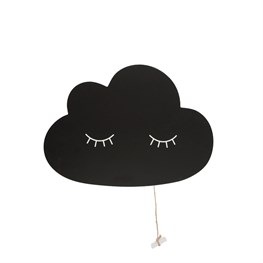 Sale!
Sweet Dreams Cloud Chalkboard
Product code: JANE179
£4.00

£9.00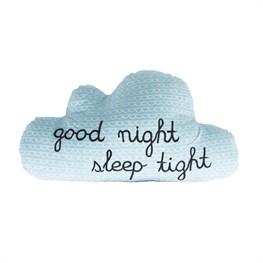 Sale!
Blue Good Night Sleep Tight Cloud Cushion
Product code: VIMC355-01
£6.50

£9.00

£13.00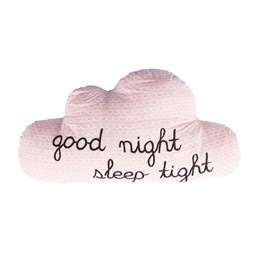 Sale!
Pink Good Night Sleep Tight Cloud Cushion
Product code: VIMC355-02
£6.50

£9.00

£13.00