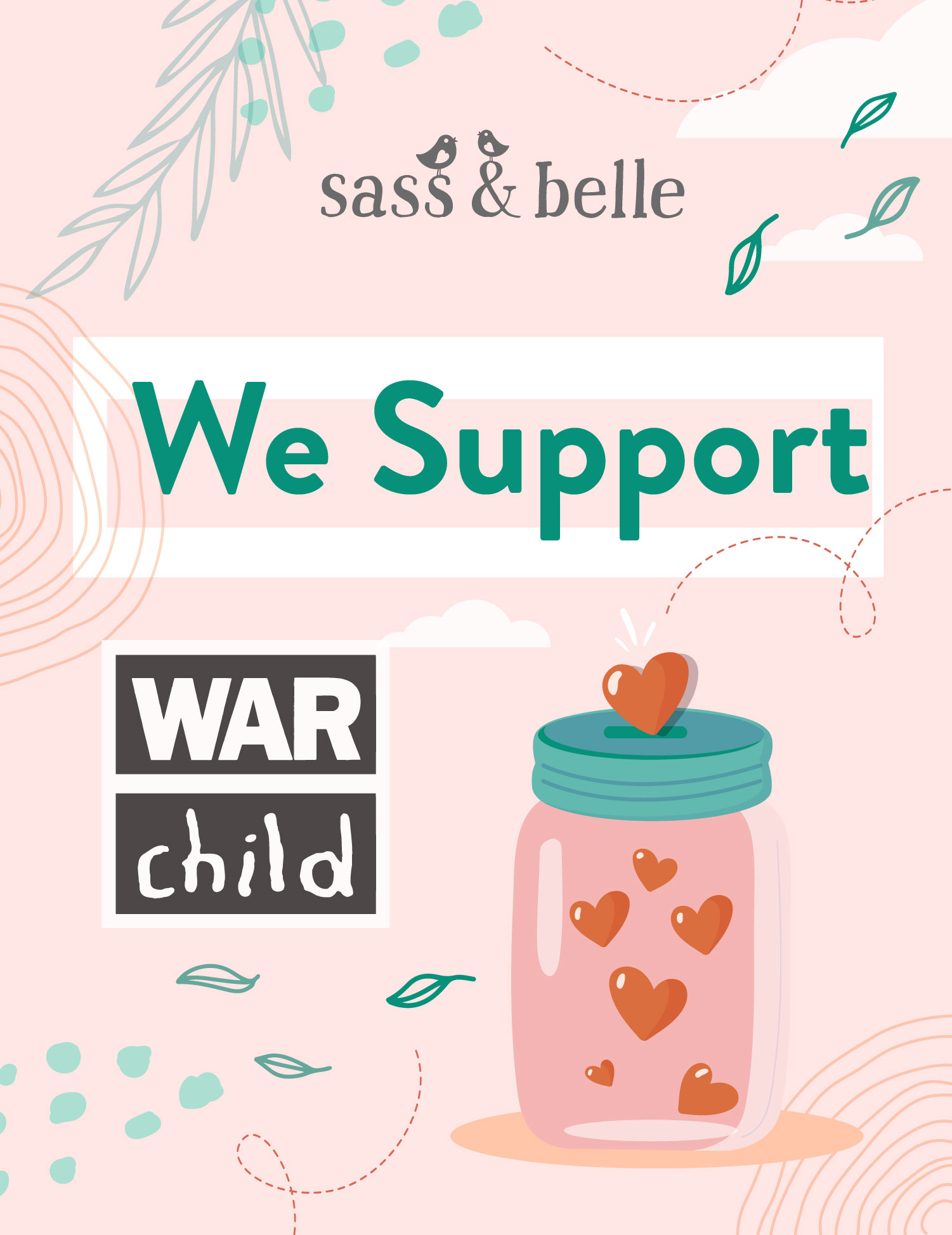 The Making of a Home
Your pennies make all the difference

For every £1 spent on our website, we will donate 1p to War Child UK.

Shelter is a fundamental need, but it is one of first things to be tragically robbed from children caught in conflict zones. The lack of a safe space to call home can have a profound impact on a child's wellbeing and development, and the effects can last a lifetime.

Throughout 2020-2021, more than ever, we have all come to understand the value of a safe place to call home, but many people around the world aren't so lucky. Right now, millions of children are stranded without the security and protection afforded by basic shelter. We are working to end that tragedy, we hope you will help us.

Every time you order from Sass & Belle to update your own home, you are contributing to developing safe spaces for children in war zones, where they can feel at home through play, learning and expressing themselves.

We are proud to announce that this 1p for every £1 contribution will be part of an ongoing partnership with War Child UK.
Money raised for War Child UK so far: £27,681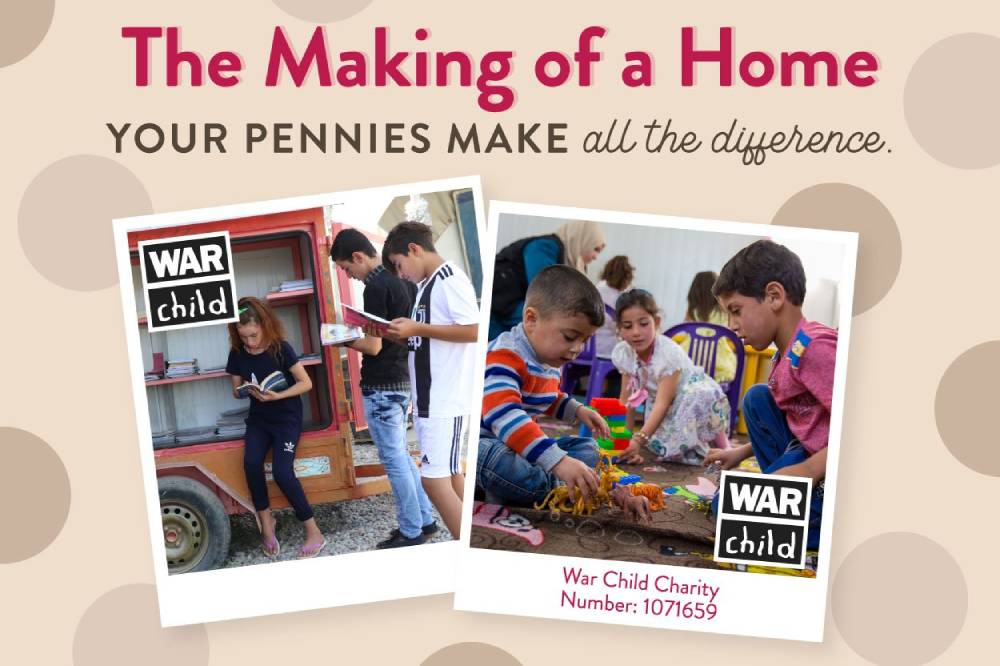 THE DAY OF THE GIRL
2p for every £1 goes to War Child UK on selected lines
Our charity partner War Child UK works to provide young girls with a future beyond war and acknowledge that they have passions and potential. When you shop one of the items below, you'll be supporting young girls in conflict countries.
Read more on War Child's website.
Russia's invasion of Ukraine on 24th February 2022 represents a huge threat to the 10.7 million children living in Ukraine whose childhoods will now feature fear and uncertainty. Over the past 2 months, millions of families have been forced to flee their homes becoming displaced within Ukraine or refugees in neighbouring countries. The physical threat of bombs, bullets and being displaced, mean the conflict will be a psychological disaster for children, many of whom are already showing severe signs of distress and trauma. War Child is providing life-saving emergency psychosocial support and vital protection to vulnerable refugee children. They are the only charity who specialise in protecting children in conflict, so their expertise means they can reach children in war zones quickly, and offer them and their families the critical help they need.
100% of sales from each vase sold will be donated to War Child UK, aiding their work of supporting children and families affected by the conflict in Ukraine.