10 Travel Tips: Make this summer the best one yet!
Summer is officially here! It's time to pick up some new sandals, pack your bags and get going - but not before you've checked out our travel tips. Steph from Expert Home Tips is here to make sure you get the most out of your holiday. She's sharing tricks for pretty much everything, from preventing toiletries leaking to the essential items you shouldn't leave home without.
Ready to have the best holiday ever? Check out Steph's travel tips now!
1. Prevent toiletries from leaking
There's nothing worse than arriving at your hotel, all excited to get out by the pool, and opening your case to find your toiletries have leaked everywhere. Don't waste time cleaning up when you could be out having fun – use cling film to prevent such mishaps. Before packing, take the lids off your toiletries and then place a small amount of clingfilm over the top before replacing the lid. Make sure it's on tight, then put into your toiletries bag - easy!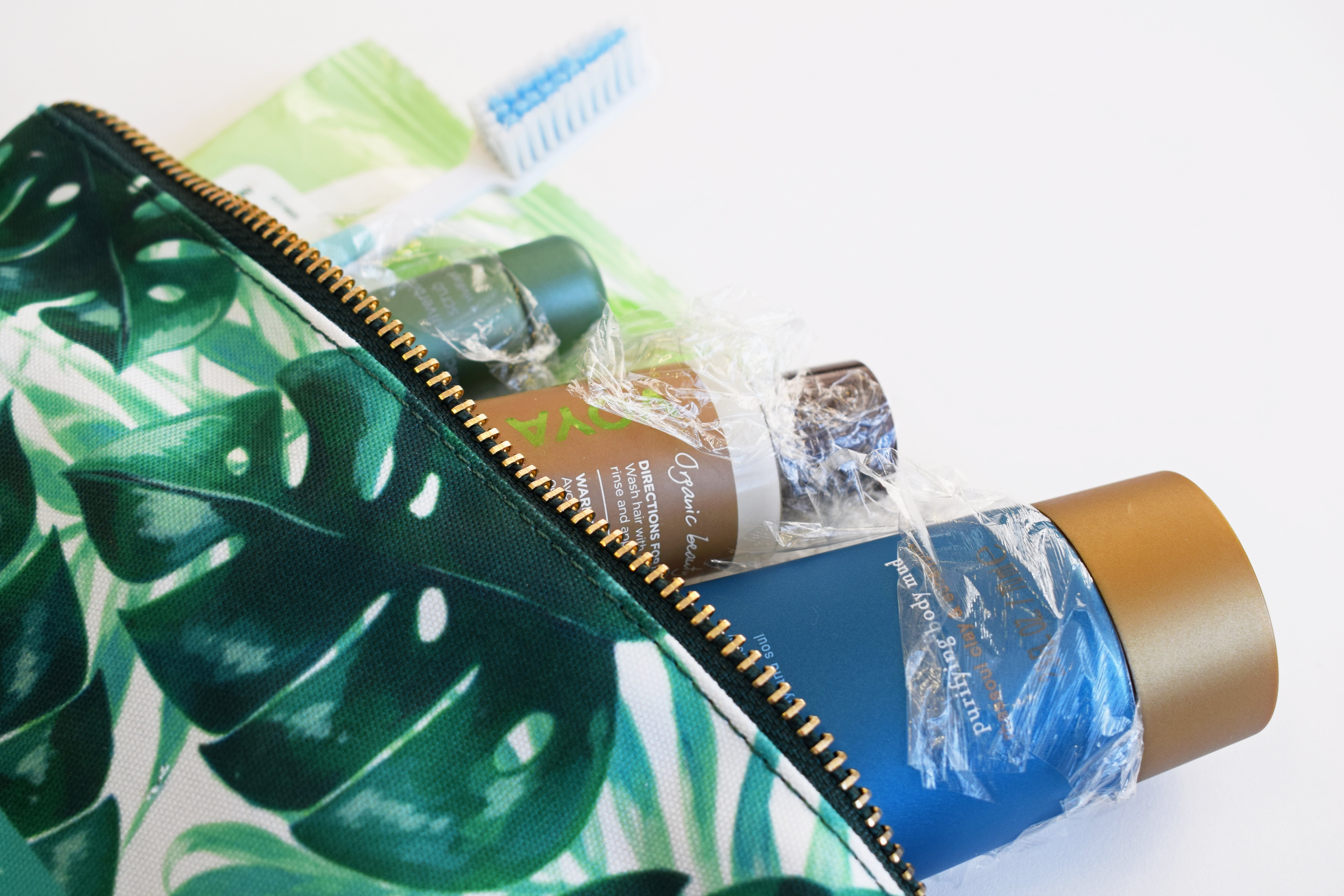 Botanical Jungle Pouch £7.50
2. The best way to fold for more space
Is your suitcase always full-bursting?
If you have a habit of over-packing and can't seem to break it, consider
changing
the way you pack.
Instead of folding your clothes, try rolling them. This technique saves so much space and will also keep everything from socks to dresses crease-free.
3. Everyone should pack a pashmina
A pashmina should be on everyone's packing list. Not only are they light and relatively compact when folded, but they have many useful purposes that could help you out in a variety of situations:
1. Wrap it over your shoulders on chilly nights.
2. Use it as an emergency bag – it's surprisingly roomy!
3. Shield your head from the sun (or rain!)
4. Wear it as a cover-up for lunches by the beach or pool.
One item, four uses – and that's why a pashmina is a holiday essential.
4. A foldable shopping bag
A foldable shopping bag really is the bag that does everything. Not only are they great for everyday use but roomy enough for trips to the beach, and of course, picking up BBQ supplies.
Sass & Belle's leaf print number even has poppers, so you can fasten it onto a belt loop or your existing handbag to save even more space. Plus, it looks so stylish and summery!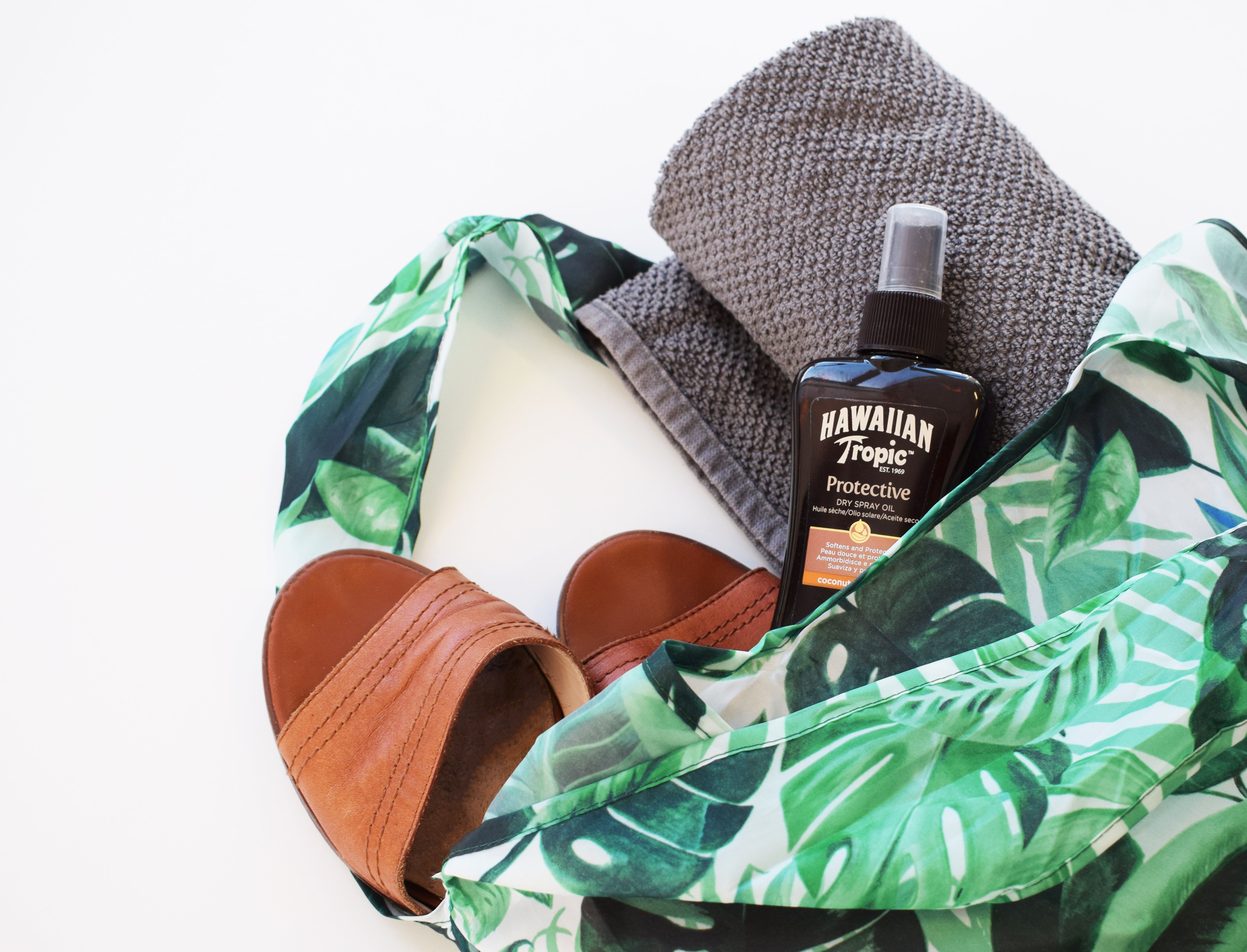 Botanical Jungle Foldable Shopping Bag £3.45 (WAS £7!)
5. Hide valuables in an empty sun cream bottle
Beaches and valuables don't really go hand-in-hand. How are you meant to go frolicking in the sea without a care in the world when you've got your phone and money in your bag?
Whilst it may be best to leave the phone at home, you'll need the money for ice creams, drinks and other fun-enhancing stuff.
The answer? A secret hiding place in the guise of an empty sun cream bottle. Once you've finished your old sun cream, give it a good clean out. Then, remove the lid and pop your valuables inside – no one will ever think to look there!
TOP TIP: Try to get your hands on a sun cream with a wide, flip up lid as opposed to a spray. The lid will also need to be removable. Piz Buin is always a good bet!
6. Separate personal items
Whilst I sincerely hope it never happens to you, from time-to-time, suitcases go missing. When they do, it can cause havoc and completely take the edge off your holiday. Whilst there's nothing you can do to prevent this, you can take precautionary measures to lessen the blow.
When packing, separate everyone's belongings into different cases. This way, if one goes missing, everyone will still have something to wear for at least a few days upon arrival.
7. Earplugs & eye mask
One word: kids. Whether you've got your own, or are boarding a plane with everyone else's, you'll be glad to have earplugs on you when you want some peace and quiet. An eye mask is equally as useful, especially on long flights. Both take up very little space, so be sure to pop some in your carry-on bag to ensure a restful journey.
8. Plan your outfits
There's a reason packing instils panic in many of us - not having access to your wardrobe around the clock is a scary thought, especially for the fashion-conscious.
To make sure you're always looking your best on holiday, don't simply pack a random selection of clothes - plan specific outfits. This way you won't end up with clashing colours or a suitcase full of black – unless you're into monochrome, that is!
9. Always pack a lock
You never know when a lock might come in handy. If you're travelling, a lock to keep your belongings safe will prove indispensable.
Even if you're just going on your jollies, a lock is always a good idea. Maybe you decide to go to the gym, the lock on your case breaks, or want extra security on your bag on a day trip – there are so many occasions when you'll be glad to have your compact padlock.
10. Basic first aid kit
Another suitcase essential is a basic first aid kit, especially if you're travelling or have kids in tow. Ideally, you'll keep this as compact as possible, so it can be thrown in your bag to have on hand at all times.
Make sure you include antiseptic wipes, cream, plasters, and…a nail file – you never know when you might need one.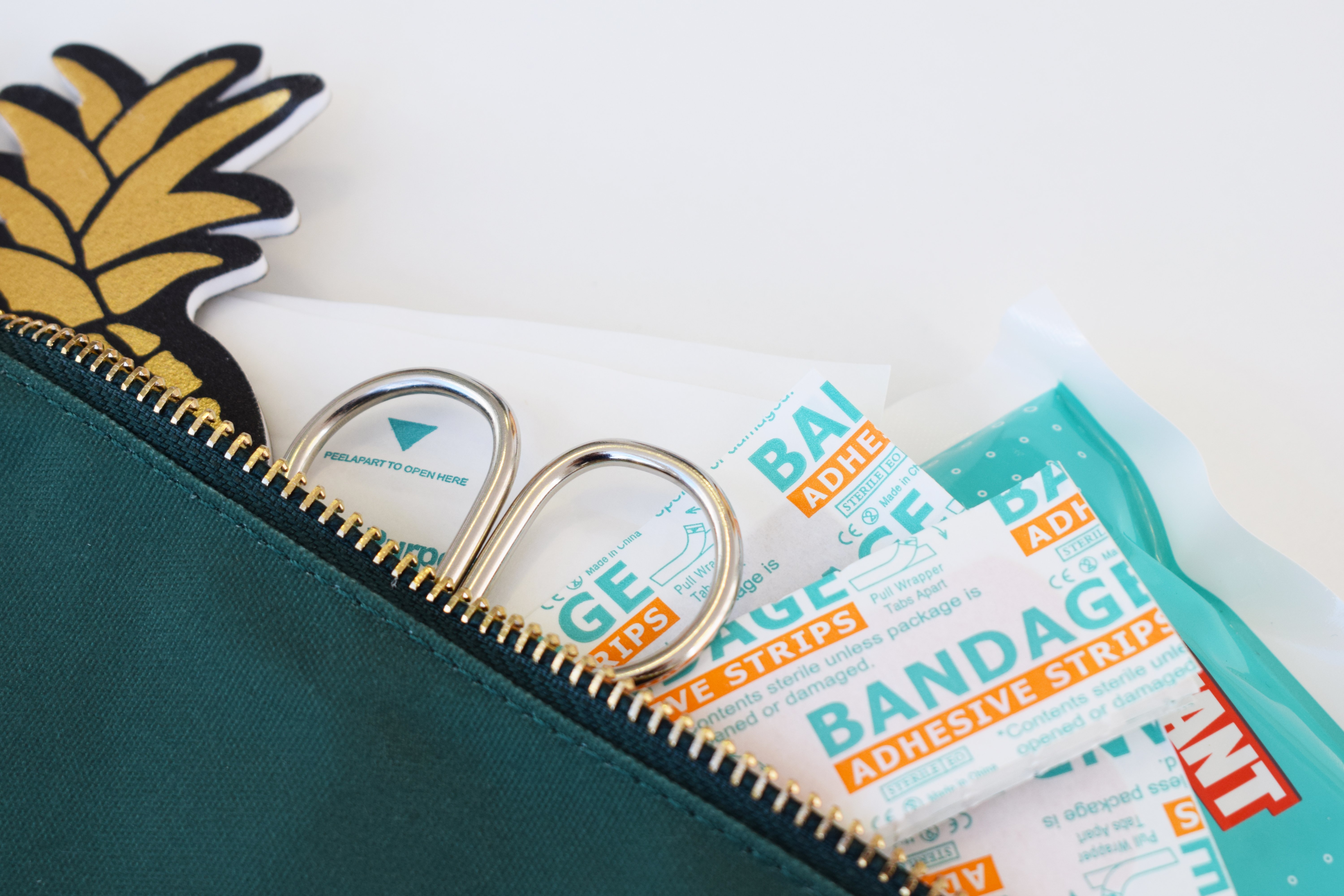 Gold Pineapple Nail File 60p (WAS £1!)