A Guide To: Spoiling Mum!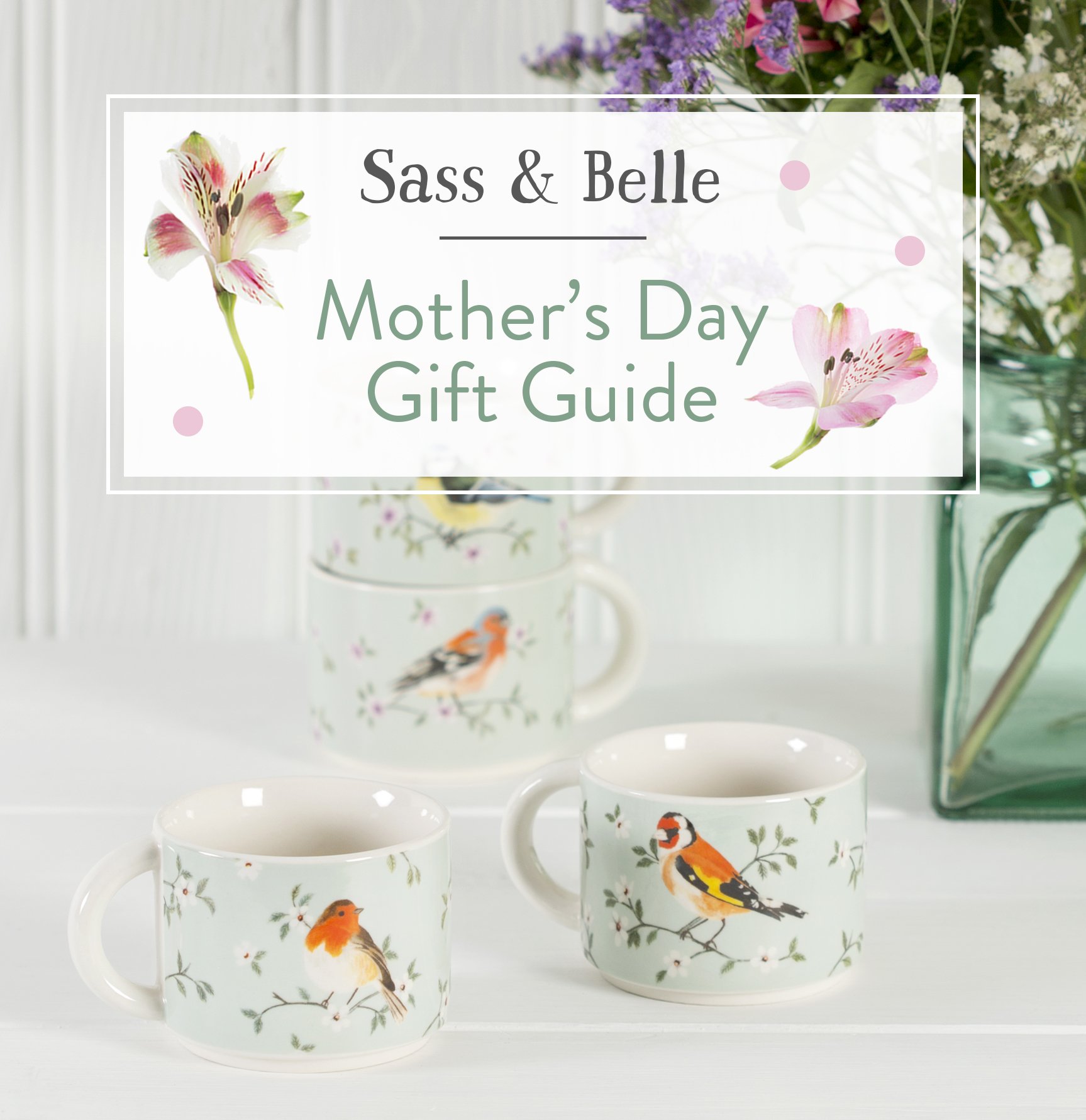 Flowers are nice, but thoughtful gifts are nicer! Treat your Mum to unique everyday treasures, to remind her just how thankful you are for everything she does. Whether she likes things pink and pretty or minimal and monochrome, these trinkets will make her feel thoroughly spoiled.
New In: Mother's Day gift range!
We've designed a brand-new range of lovely products, especially for mums! Introducing our enchanting new Paint Splash collection. A dreamy design with gentle hues of pink, featuring golden metallic words to make mum feel extra special this year!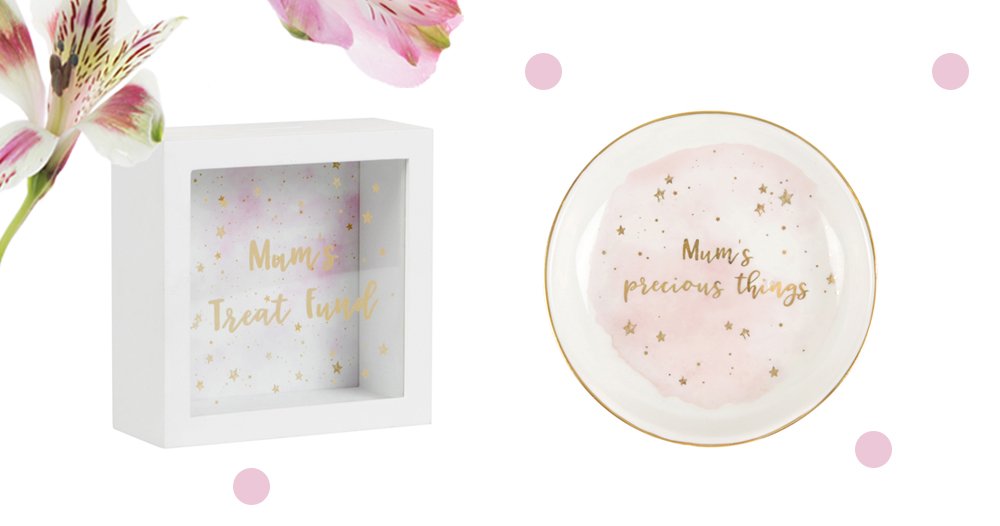 Our range of bestselling metallic and monochrome products has expanded! With a selection of charming products for the home featuring a Teapot For One, Mug, Fund Jar, cushions, a trinket dish and coaster, we know you'll find something special for the mum in your life!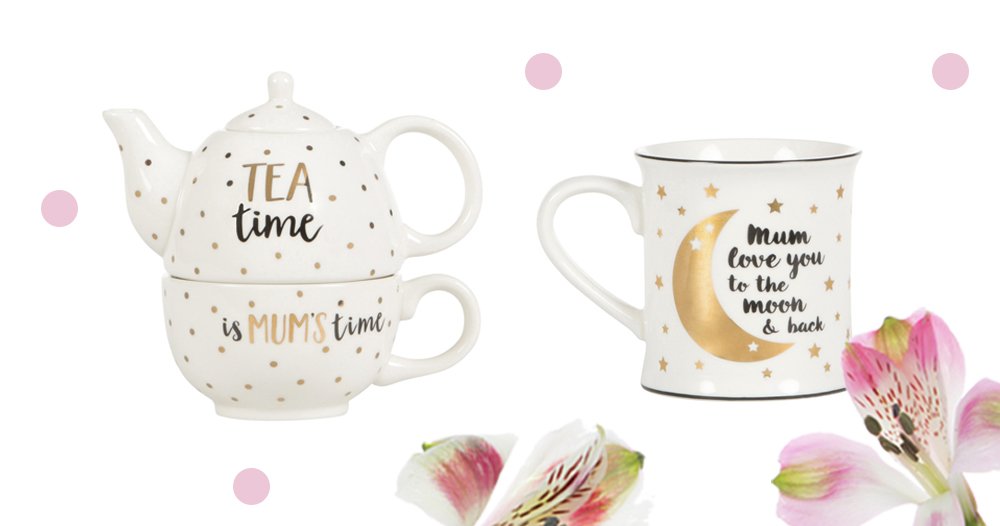 Pastel Cactus
This pretty in pink new collection features a lovely variety of decorative and daily use products. The pastel pink is the perfect complimentary tone against the vibrant green of plants. This collection was designed to fill days with joy, which is why they make the perfect gifts! Add a little fashionable fun to your mum's life this year.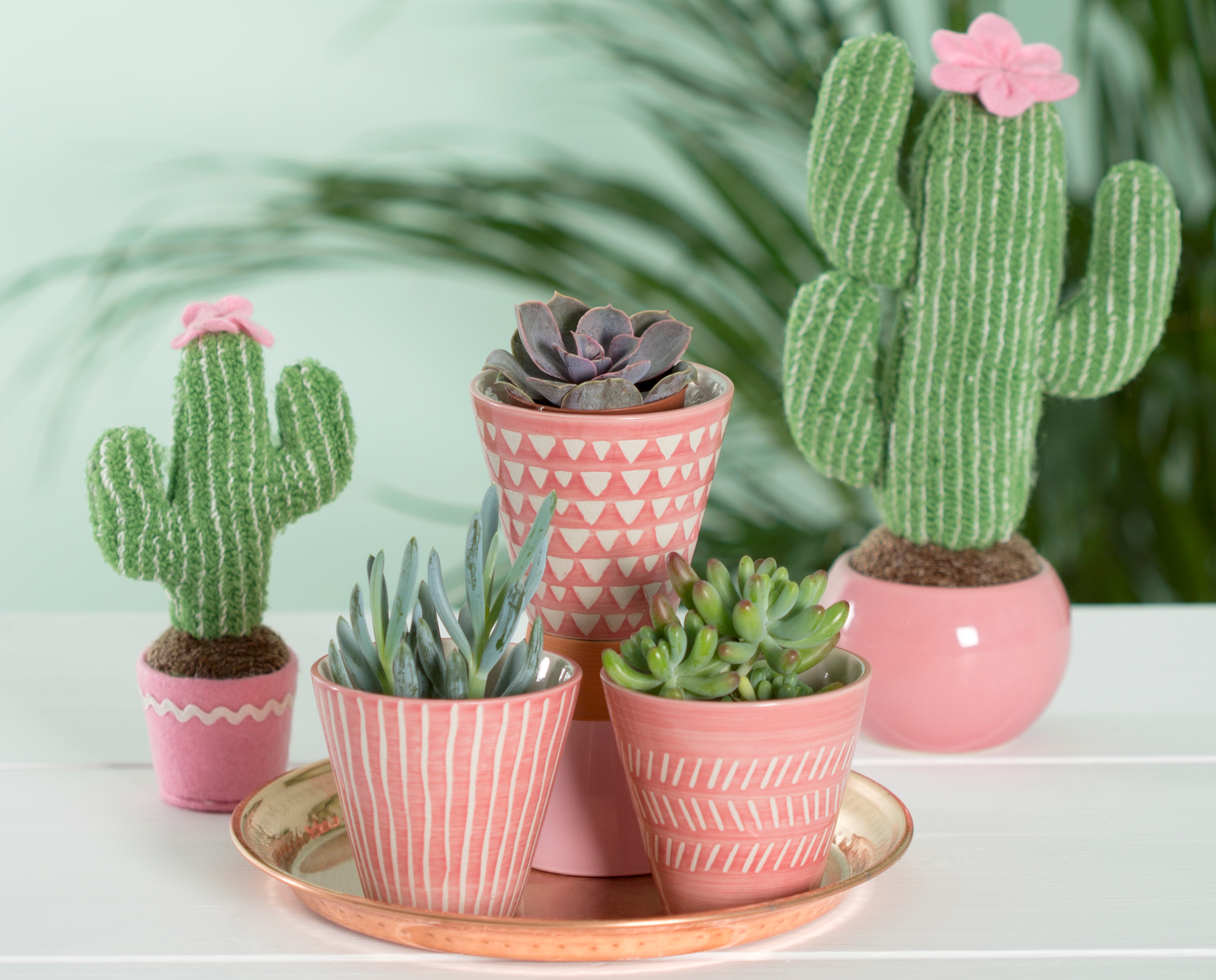 Pastel Cactus Fabric Decoration £12 | Mini Pastel Cactus Fabric Decoration £4.50 | Set of 3 Pink Mini Planters £14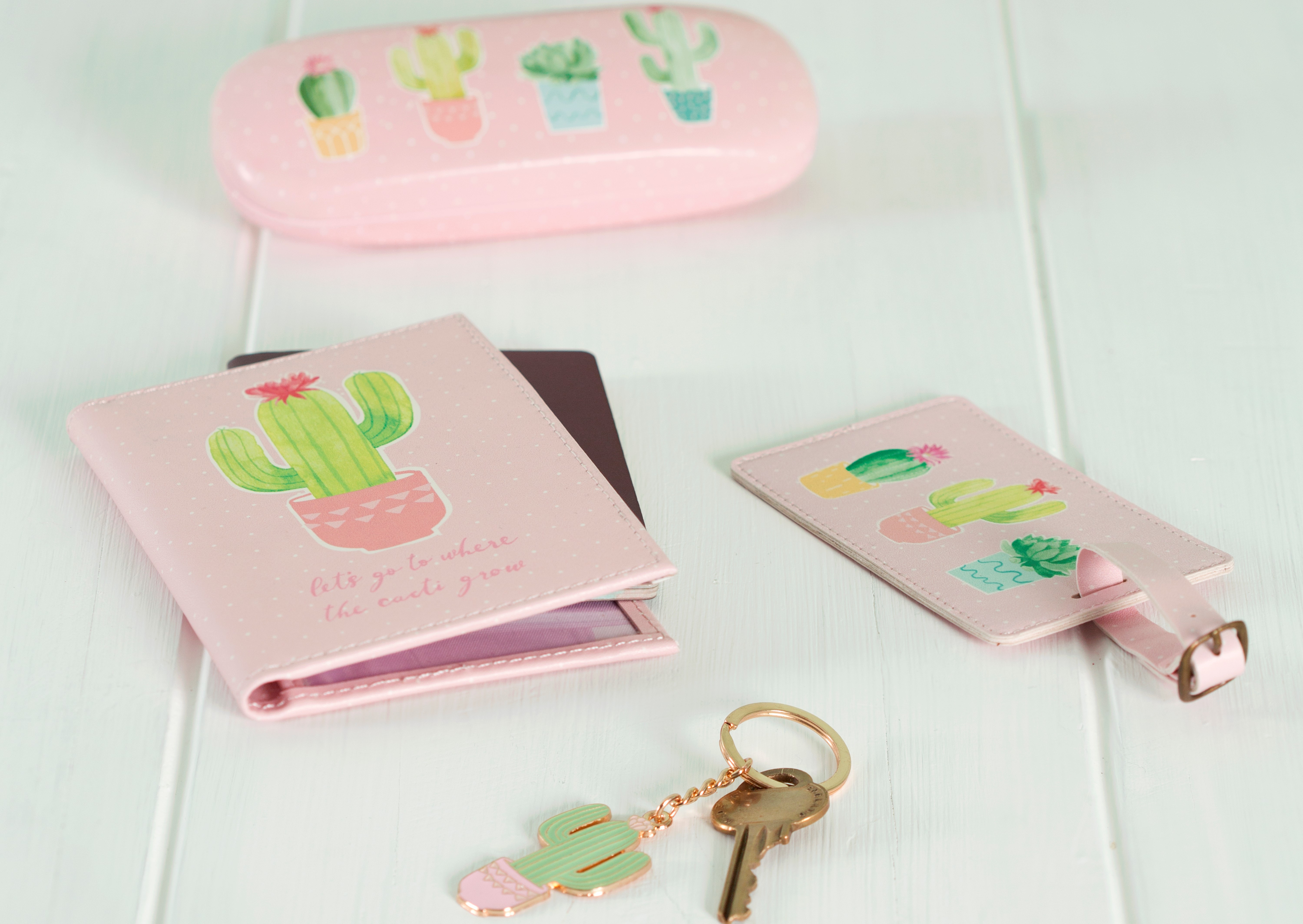 Keyring £5 | Luggage Tag £4.50 | Passport Holder £7.50 | Glasses Case £6.50
Bring some peace and quiet into mum's life this Mother's Day with our Garden Birds collection. With sweet and gentle shades of sky blue with adorable illustrations of birds, these lovely additions to the home make perfect gifts. We especially love the teapot as a lovely way to remind mum to take some time for rest and relaxation!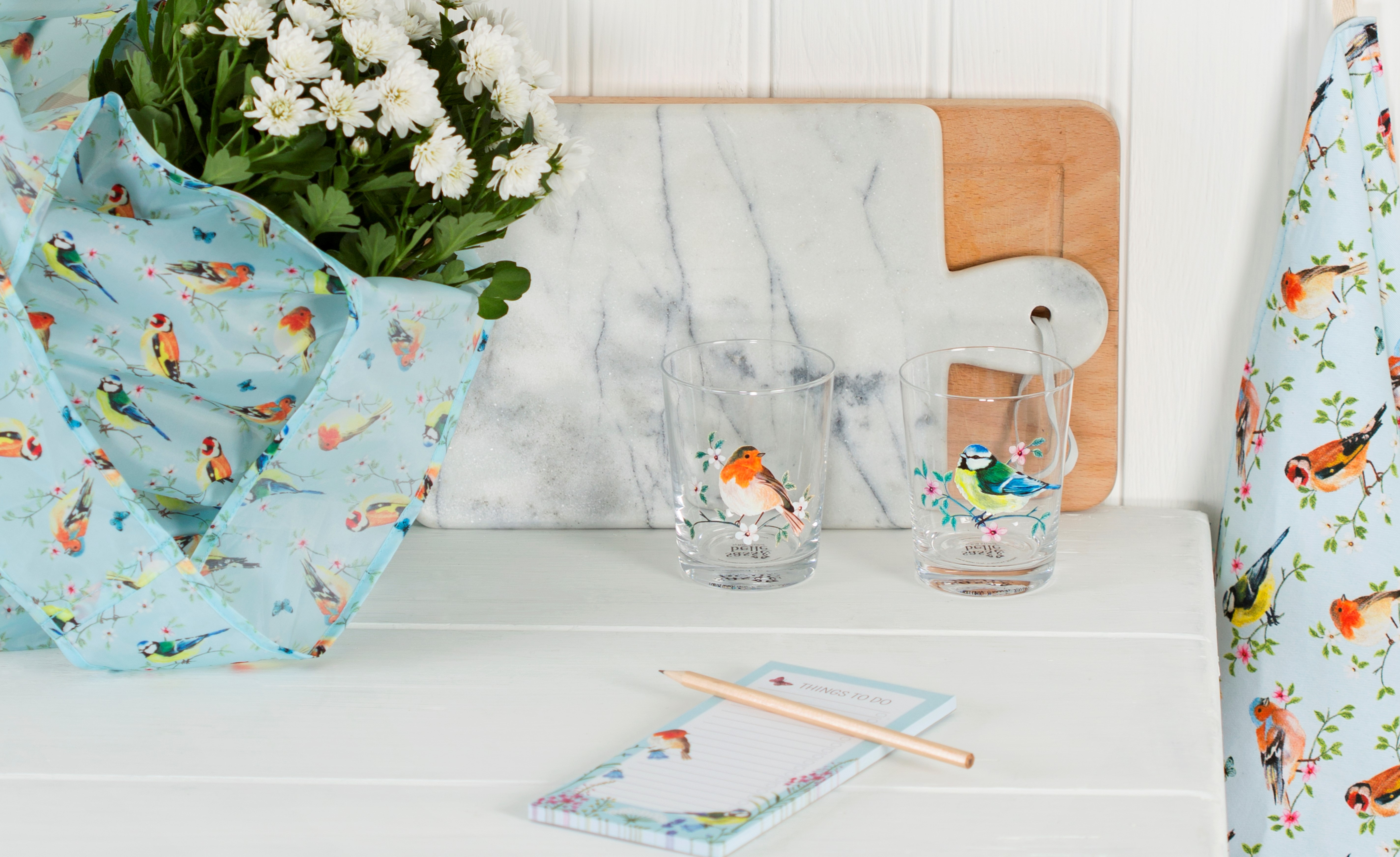 Foldable Shopping Bag £7 | Glass Tumbler – Blue Tit £9 | Glass Tumbler – Robin £9 | Notepad £3.50 | Tea Towel £6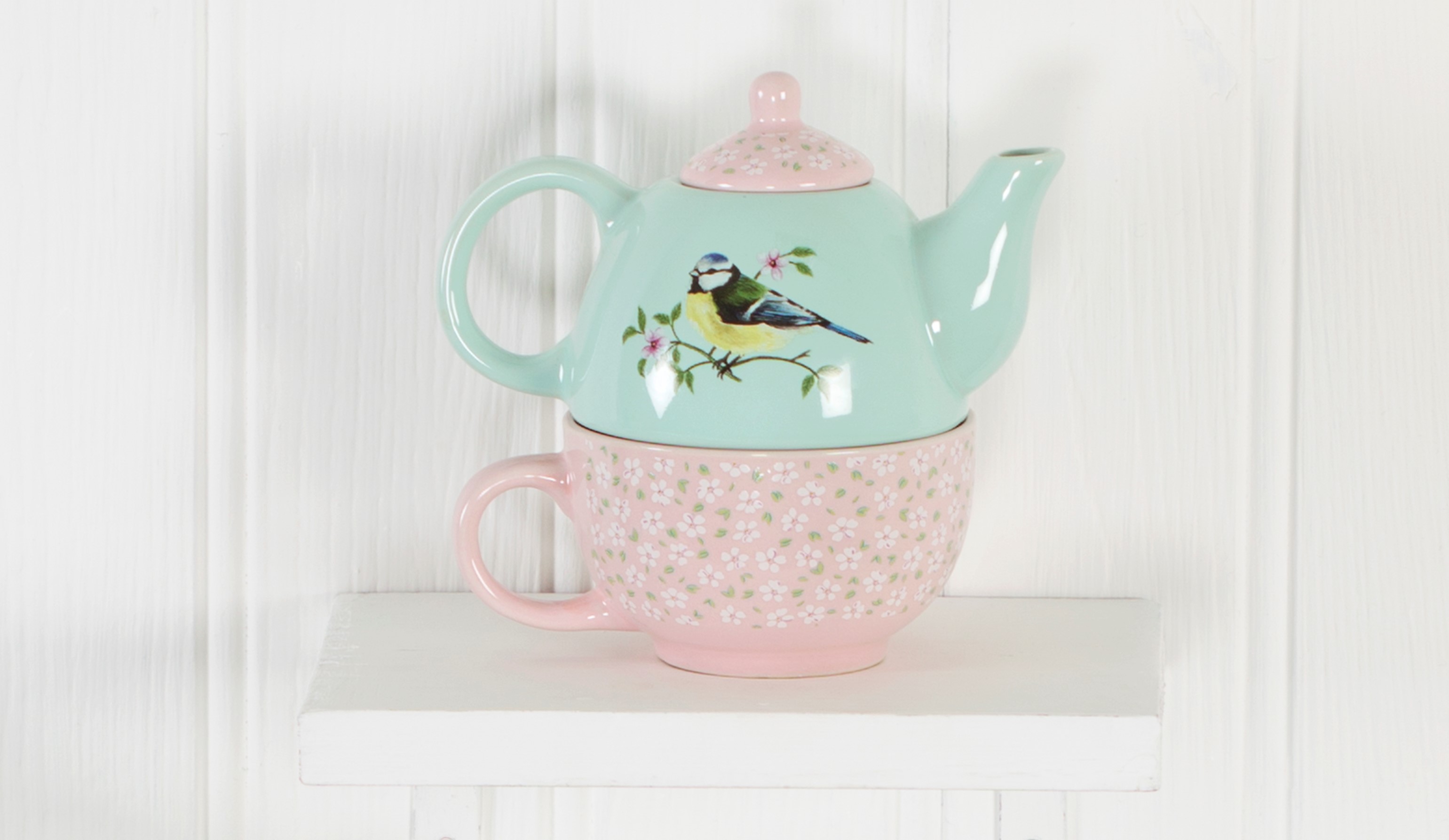 Garden Birds Teapot For One £14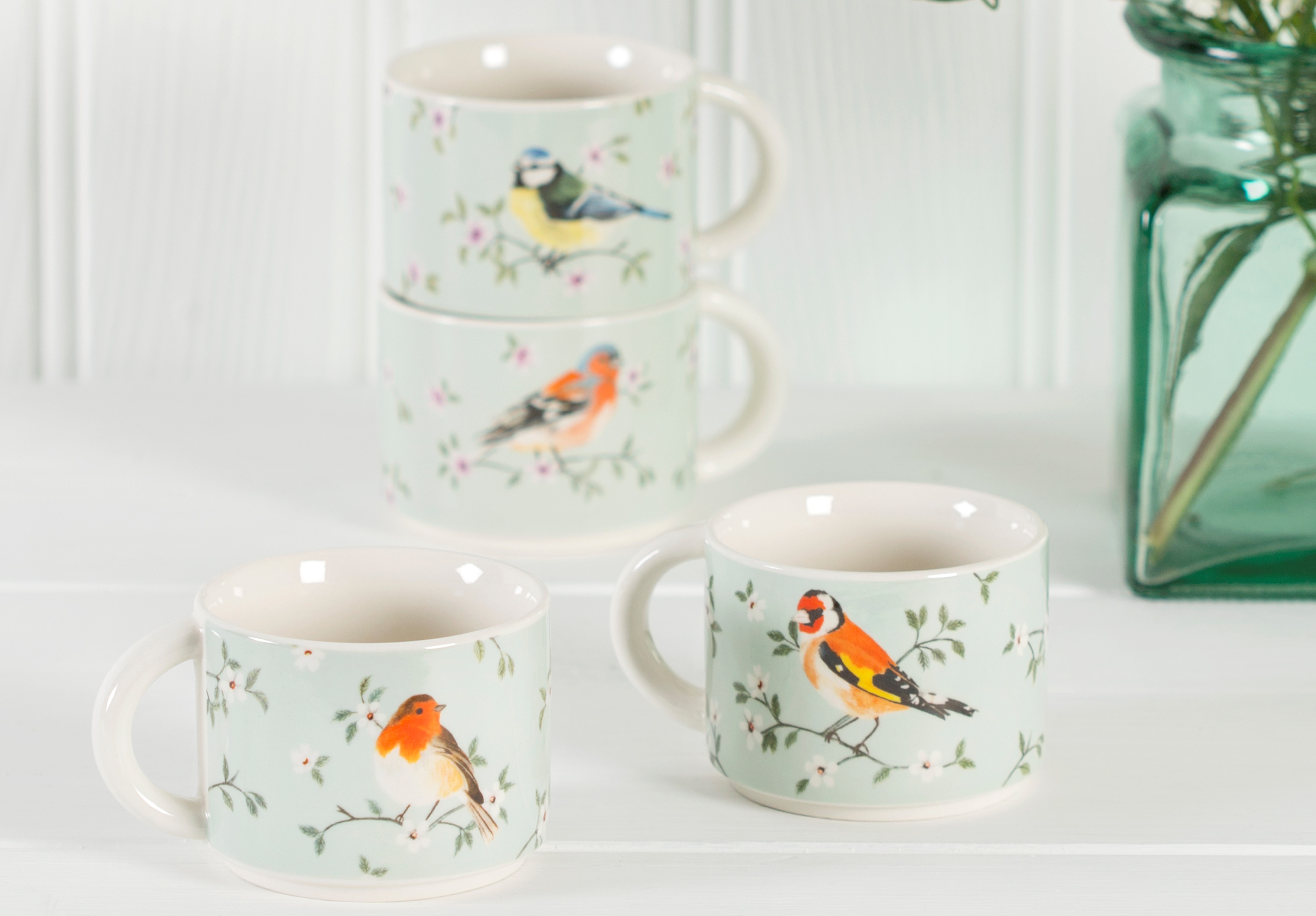 Blue Willow Floral
This collection is perfect for tea-loving mums! With pretty hand-stamped floral designs, the Blue Willow Floral collection makes a delightful statement in the kitchen. Add these baking accessories to mum's life so she can create yummy goodies in style! It may even mean you get more homemade cakes. Everyone's a winner!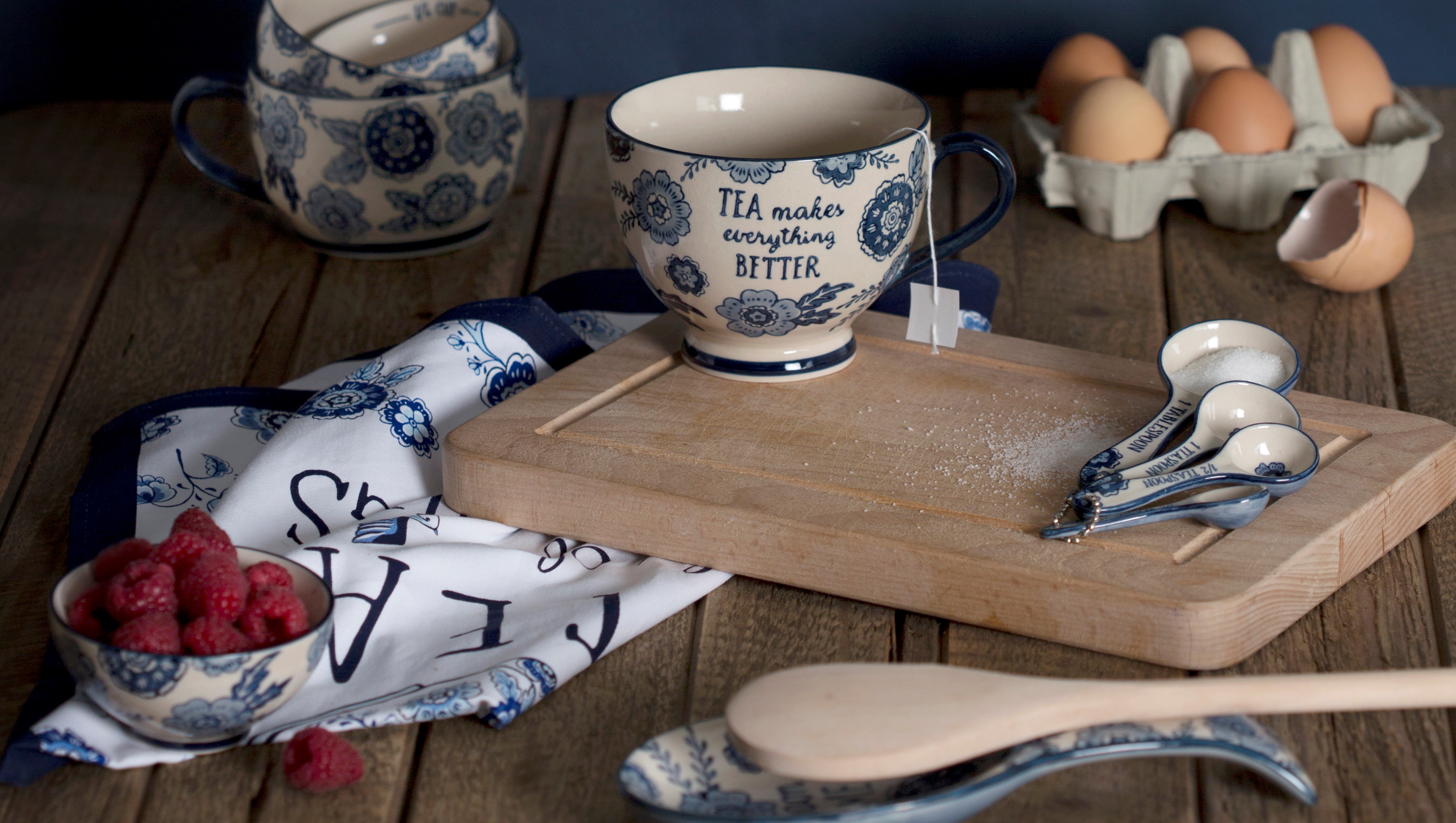 Mug £8.50 | Spoon Rest £6 | Measuring Spoons £7 | Set of 4 Measuring Cups £14 | Tea Towel £6
Blue Willow Floral Teapot For One £14
Give Mum a touch of sparkle with these golden gift ideas! The metallic accents on this collection give a glamorous finish and fun quotes add a personal touch. This is a versatile range, perfect to fit into any home décor or style.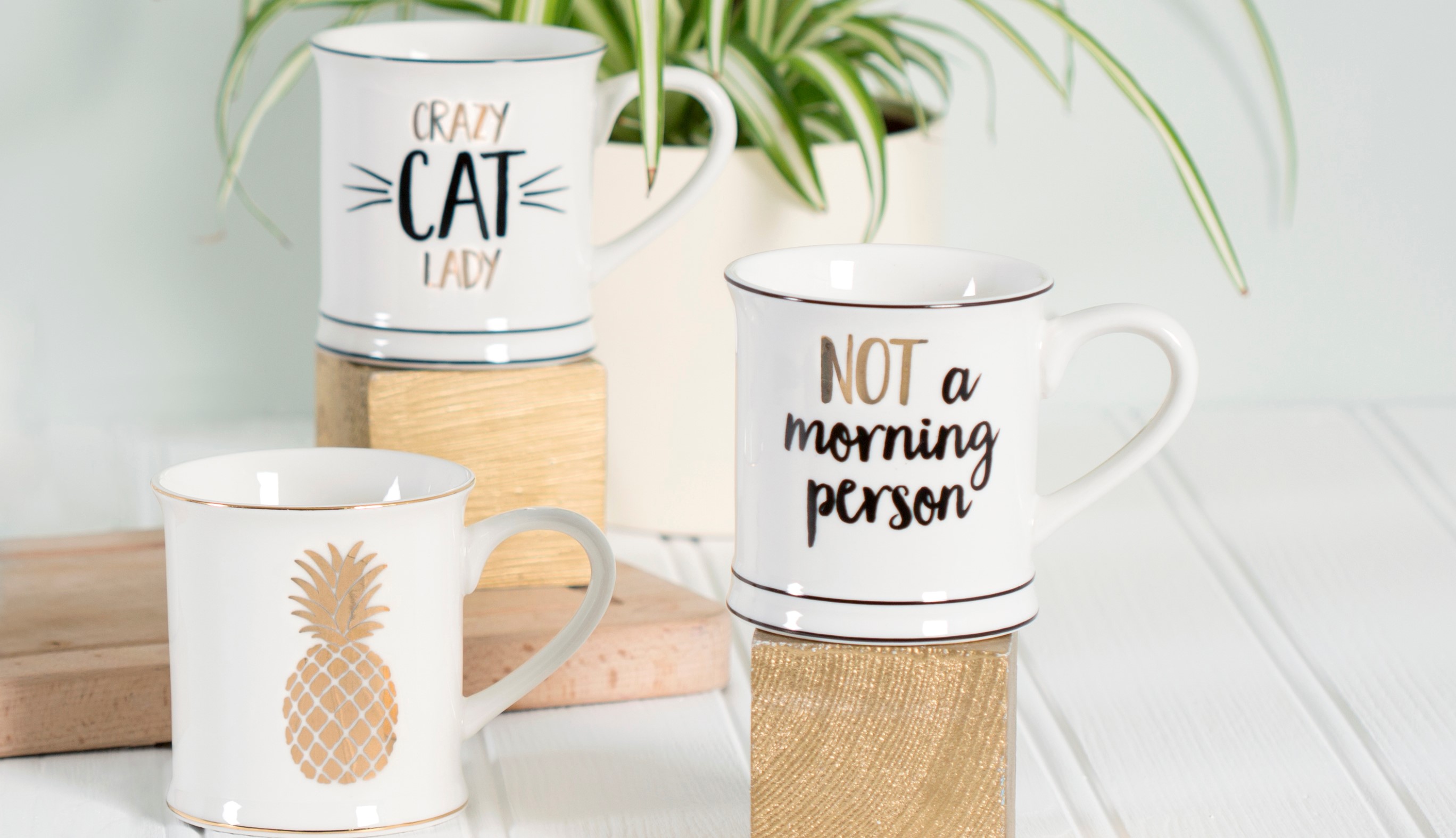 Crazy Cat Lady Mug £8.50 | Not a Morning Person Mug £8.50 | Gold Pineapple Mug £8.50
Hello Beautiful Photo Frame £7.50 | Gold Palm Tree Trinket Dish £6.50
Nature-loving mum? We have just the things! Our range of botanical inspired products are sophisticated additions to the home. From practical cushions and water bottles to pretty vases and hanging planters, we're sure you'll find something lovely for mum!
Cushion £13 | Water Bottle £6 | Set of 4 Coasters £12 | Eyes Shut Planter £4.50 | Ola Cement Planter £11 | Lunch Bag £11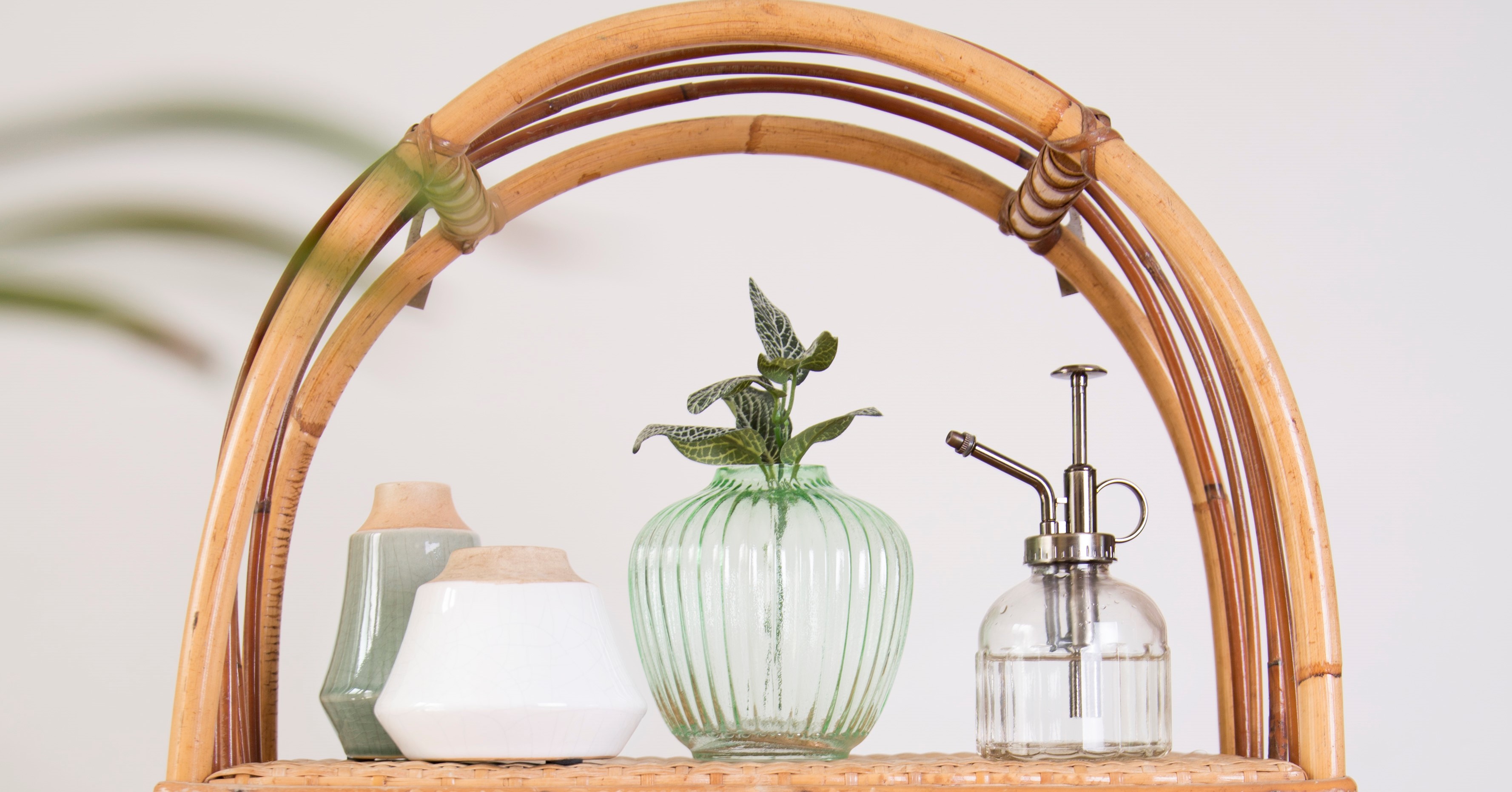 Green Dip Glaze Vase £7 | White Dip Glaze Vase £7 | Round Ribbed Botanical Style Vase £11 | Botanical Style Plant Mister £9
Botanical Style Glass Bottle Vase £5 | Set of 3 Ria Mini Planters £14 | Tuva Gold Dip Cement Planter £11
We hope you found something special for your mum and that she has the loveliest day!
We'd love to hear from you! Keep in touch via our social channels: Facebook | Twitter | Instagram | Pinterest