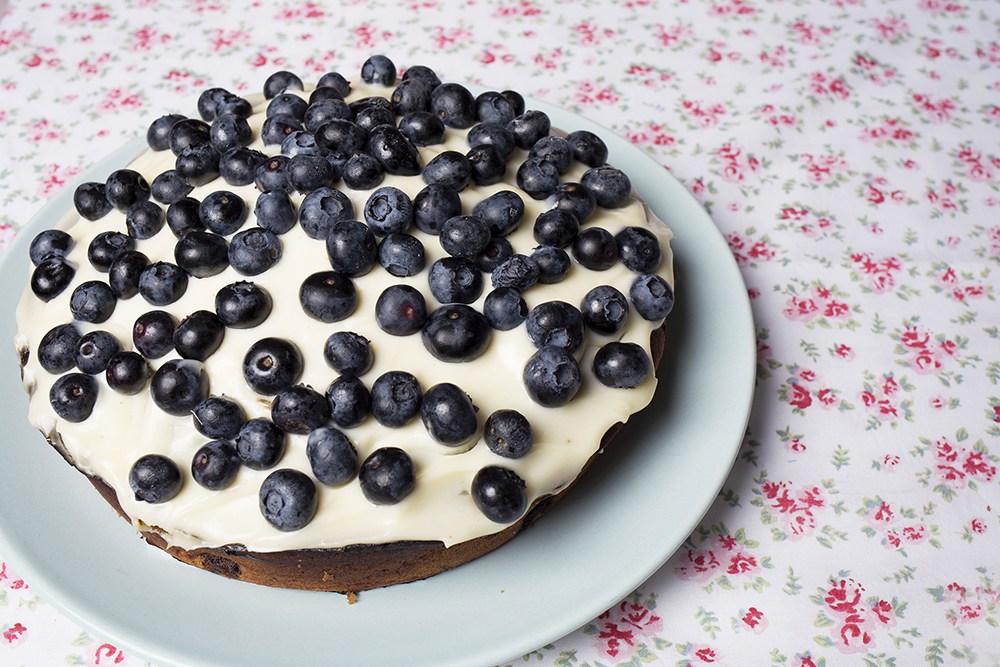 Oh GBBO, how your weekly presence delights us! This week was all about desserts and it was certainly a jammy one. Ian become star baker for the third week in a row and Sandy wobbled her way out of the tent with her two tier cheesecake disaster. We watched eagled-eyed at Sass & Belle HQ took notes and prepared for our own bakes. Note one, turn oven on (cough…Sandy). This week Victoria our Content Editor showed us how to make Blueberry soured cream cake with cheesecake frosting.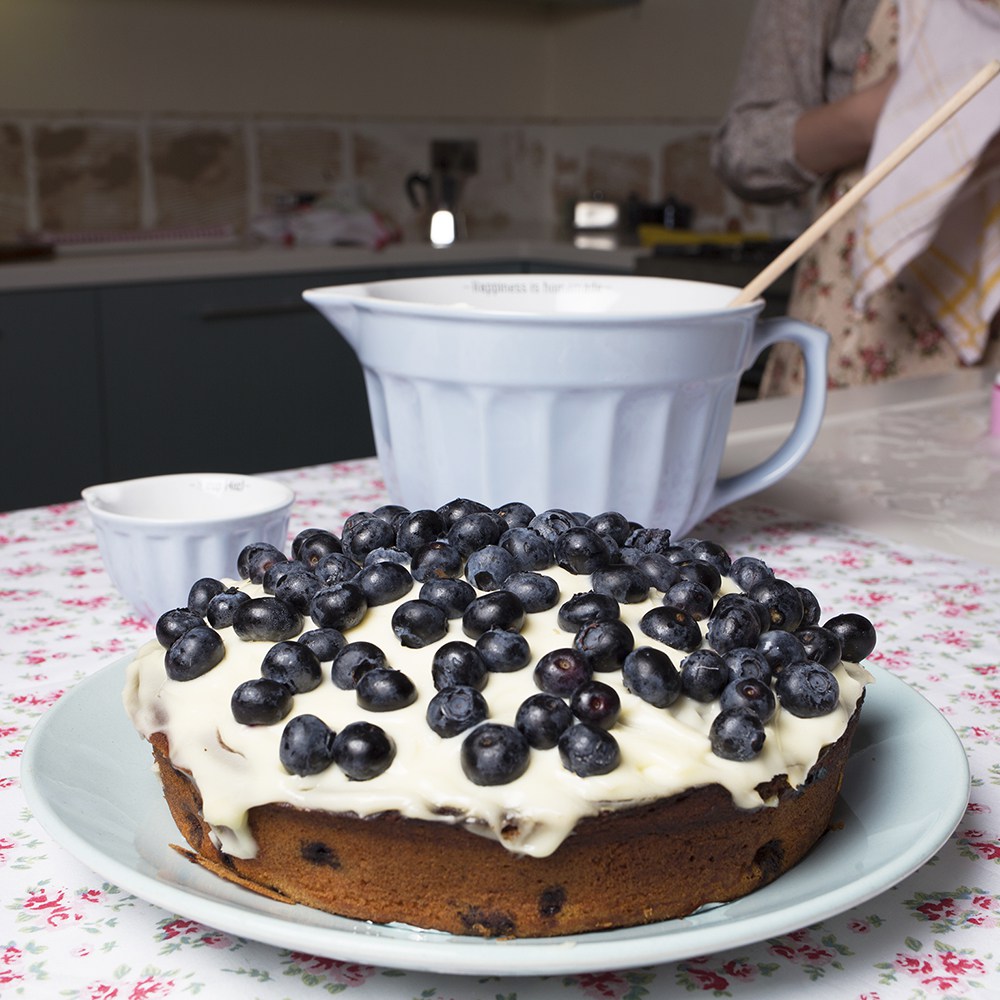 'I've always wanted to get into baking and I certainly have in the last month or so. The GBBO is definitely spurring me on to become a star baker! This recipe is my new favourite and makes a great dessert. It's light, fresh and has fruit on it too so I can pretend it's slightly healthy (right?) It was a huge hit with the housemates and I thought it was rather yummy too, even if I say so myself. The recipe is from BBC Good Foods. I love the website as I find the recipes are super easy to follow.'
You will need
175 g soft butter

175g golden caster sugar

3 large eggs
225g self-raising flour
1tsp baking powder
2 tsp vanilla extract
142ml carton soured cream
3 x 125g punnets blueberries
Cheesecake frosting
200 g tub Philadelphia cheese
100g icing sugar
​Steps
Preheat the oven to fan 160C/ 180C/gas 4.
Butter and line the base of a loose-based 22cm round cake tin with non-stick baking paper or reusable Bake-o-glide.
Put the butter, sugar, eggs,flour, baking powder and vanilla in a bowl. Beat with a wooden spoon for 2-3 minutes, or with a hand electric beater for 1-2 minutes, until lighter in colour and well mixed.
Beat in 4 tbsp soured cream, then stir in half the blueberries with a large spoon.
Tip the mixture into the tin and spread it level.
Bake for 50 minutes until it is risen, feels firm to the touch and springs back when lightly pressed.
Cool for 10 minutes, then take out of the tin and peel off the paper or lining.
Leave to finish cooling on a wire rack.
To make the frosting, beat the soft cheese with the icing sugar and the remaining soured cream in a bowl until smooth and creamy.
Spread over the top of the cooled cake (don't be impatient as the frosting will melt if the cake is too warm) and scatter with the remaining blueberries.
The cake will keep in the fridge for a couple of days. Bring it to room temperature for about an hour before serving.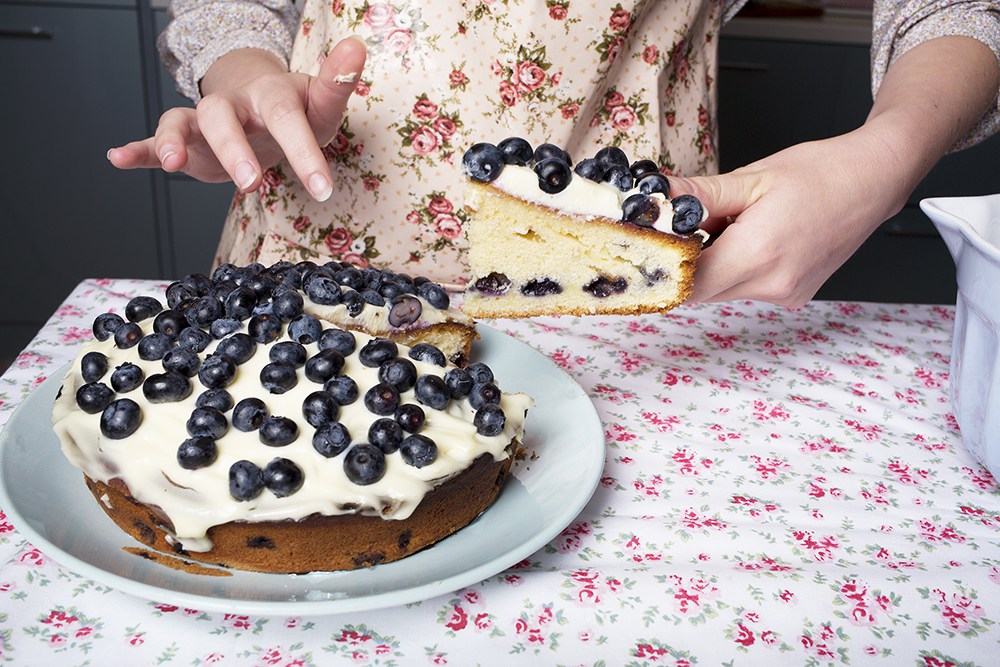 This recipe was taken from
http://www.bbcgoodfood.com/recipes/1224/blueberry-soured-cream-cake-with-cheesecake-frost