Behind-the-scenes: Meet Chloe!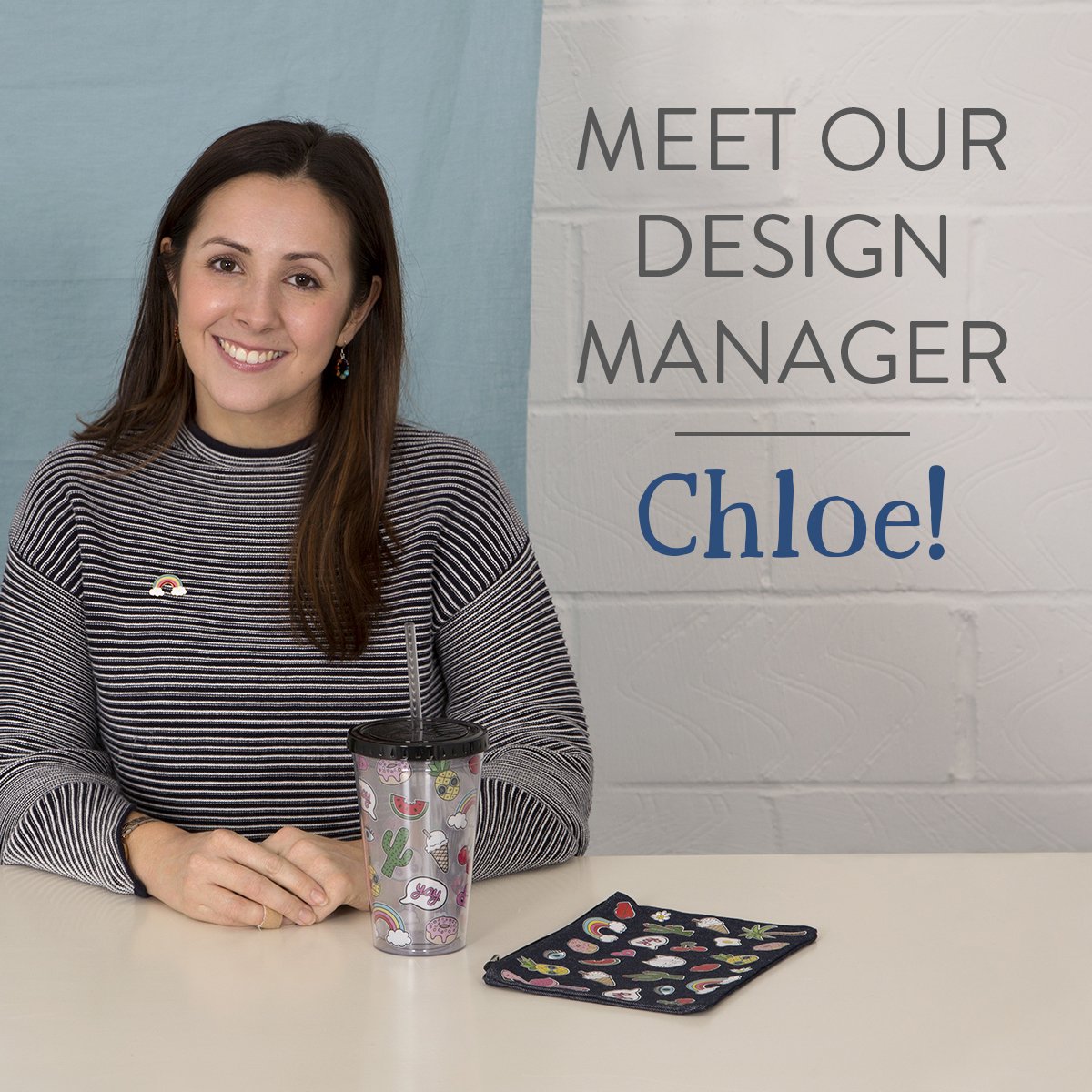 We're back with the next part of our ongoing Behind-The-Scenes series!
This time we'd like to introduce you to the creative mind behind the Patches & Pins collection, fresh and new for Spring/Summer 2018.
What's your favourite thing about your role at Sass & Belle?
As the Design Manager, I not only get to create my own designs but also oversee the creations of the wonderful designers in the team. My favourite part of my role is working alongside lovely people and seeing all our ideas evolve into fun product ranges.
What was the design process of creating the Patches & Pins collection?
I started doodling some ideas based on current trends and fun icons, trialling different drawing styles. I then scanned in the drawings and edited them on the computer. After finalising the drawings, I picked a colour palette for the range. Finally, I created the denim texture background using Photoshop and worked out the pattern and scale!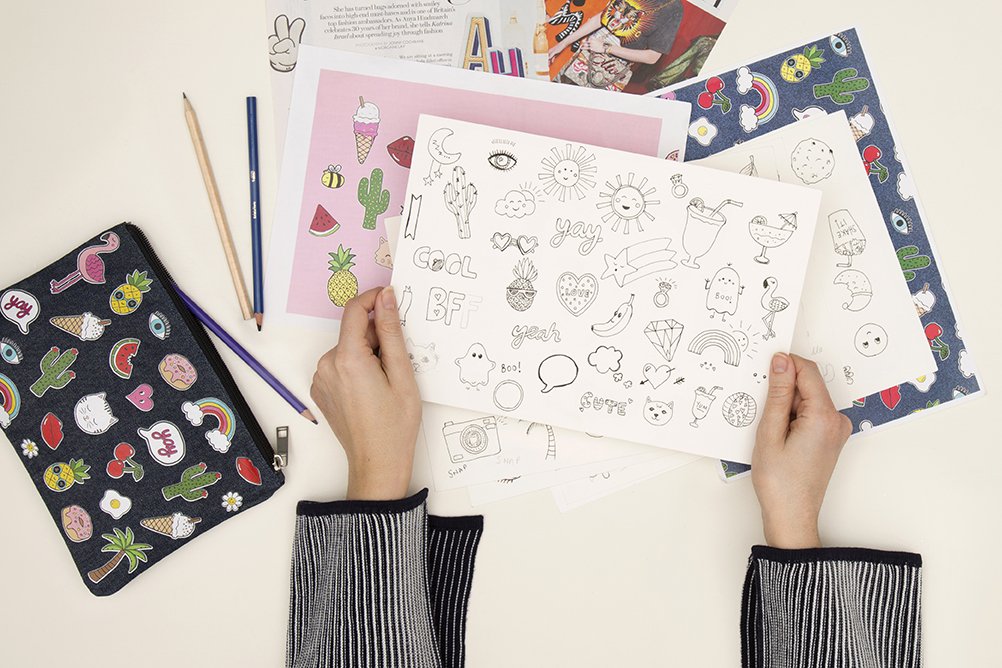 What inspired you when creating this expressive set of designs?
We noticed a trend emerging in fashion with a new take on the 70s patch & pin embellished denim jacket, covered with current icons and fun slogans. We thought it would be fun to incorporate this idea into a range of giftable products, using a contrast of fun bright colours against the darker denim fabric.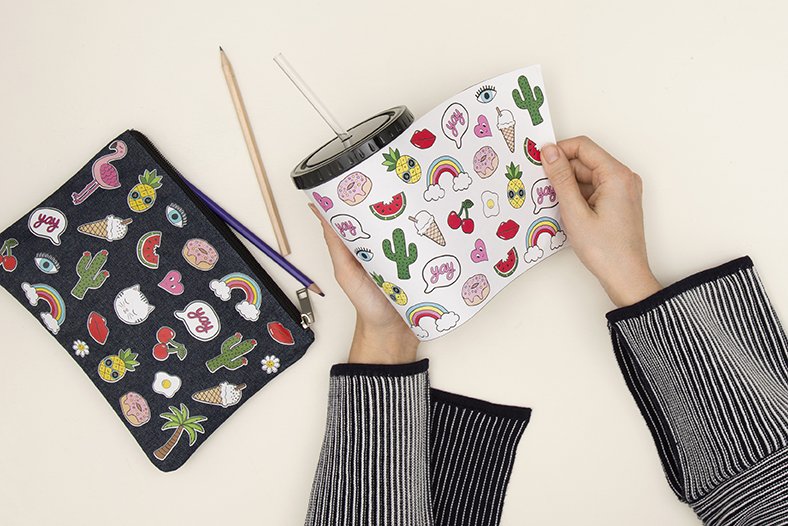 We know it's a tough question, but which is your favourite Patches & Pins design?
My favourite pin is the Pink Yay Speech Bubble as it's fun and looks cute on a shirt pocket. My favourite product is the Sticker Notebook as it can be personalised with the fun stickers!

Another tough one… Happy Avocado or Colourful Cactus?
Avocado all the way! They are just so happy!
If you were stranded on a desert island, what three things would you want with you?
Oh gosh, I would have to have my iPod, tools to draw, and my bed! haha!
Fave emoji?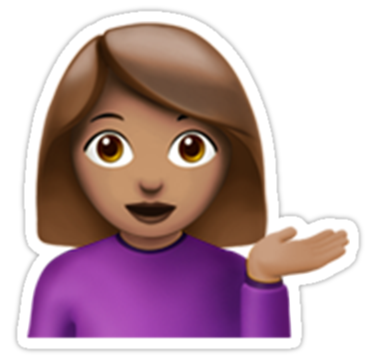 Stay tuned for more glimpses behind-the-scenes here at Sass & Belle, where you can learn about the people, processes and inspirations behind your favourite designs!
But until then, don't be a stranger: Facebook | Twitter | Instagram | Pinterest.