Blueberry & Lemon Friands in 12 Easy Steps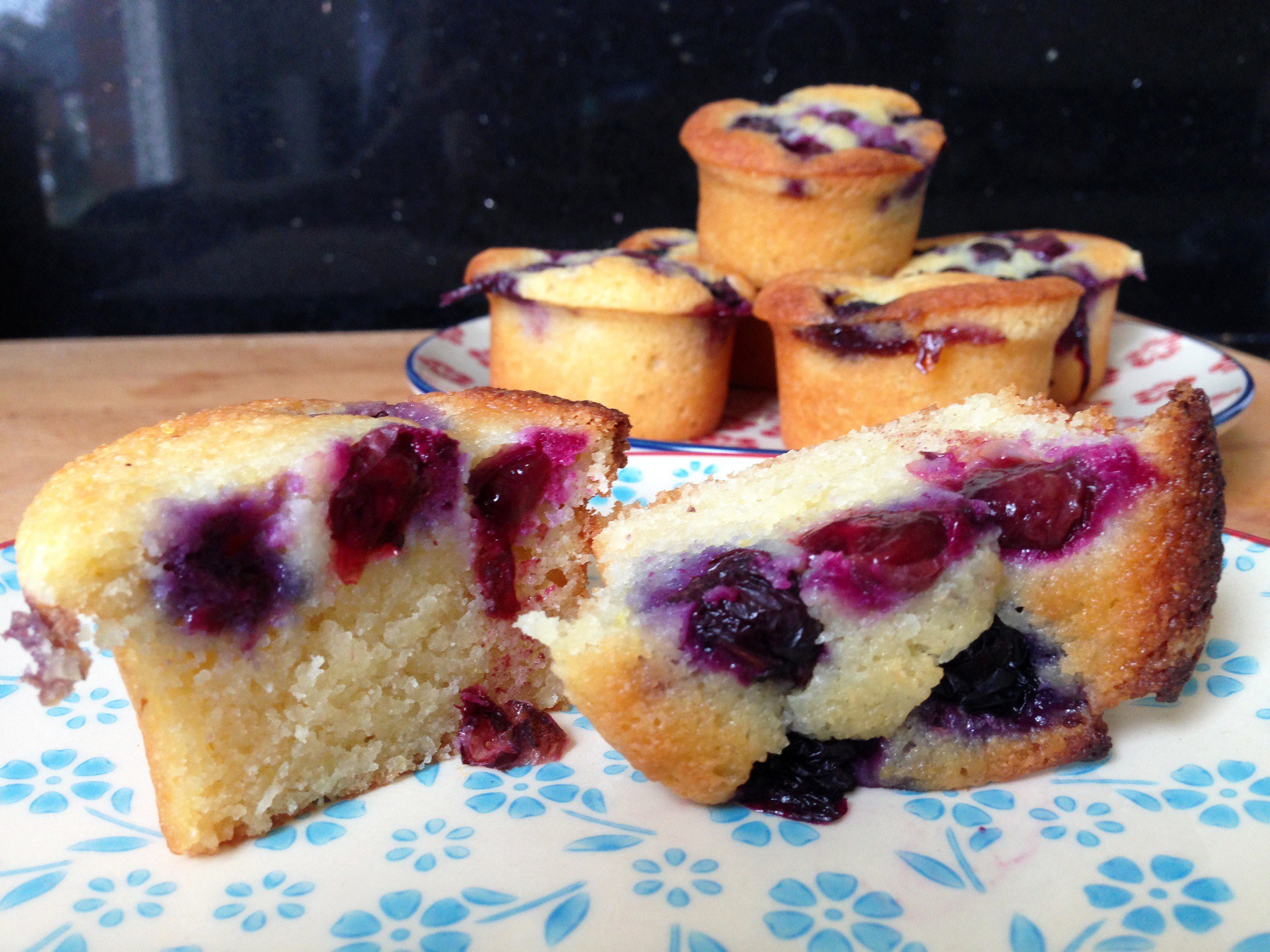 At Sass & Belle we love to bake and thankfully we have lots of

gorgeous baking products

to make the process that bit easier. Today we're showing you how to make Blueberry & Lemon Friands. This delightful recipe was taken from BBC Good Foods website and we've added some golden nuggets of advice to the original instructions. It's the perfect light treat; the addition of the fruit and zesty flavours mean it's our go to summer snack.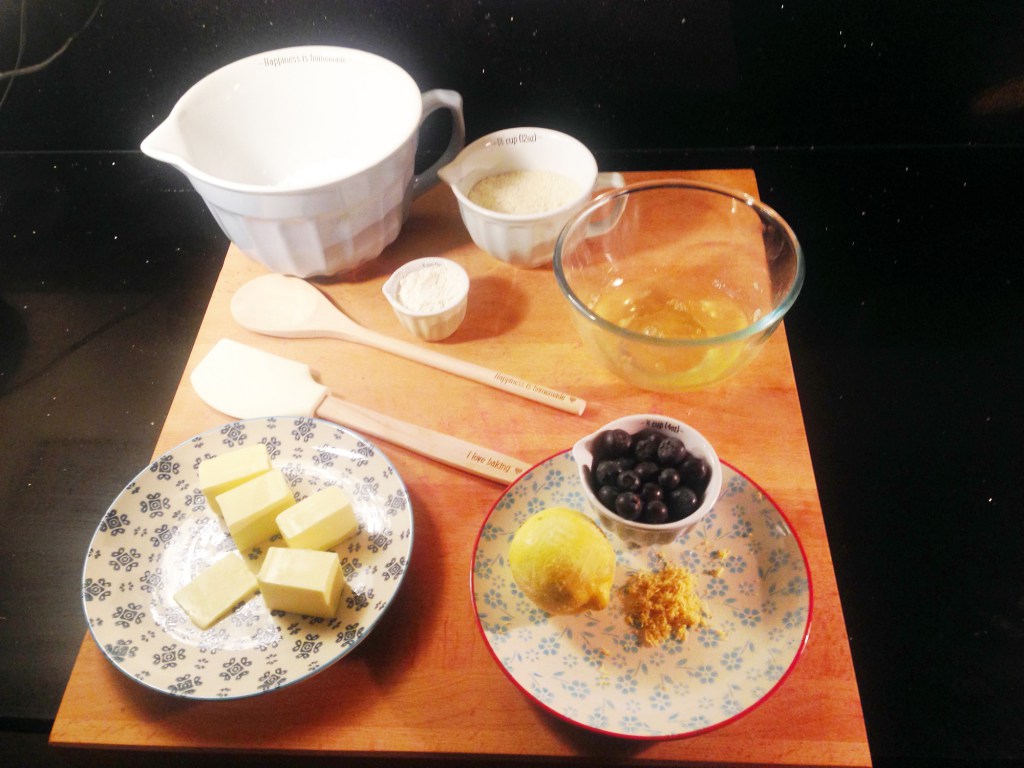 You will need
100g unsalted butter
125g icing sugar, plus extra for dusting
25g plain flour
85g ground almonds
3 medium egg whites
1 unwaxed lemon, grated rind only
85g blueberries
Steps
Generously butter six non-stick friand or muffin tins. We've used some muffin tins as they're a little bit easier to come by.
Preheat the oven to fan 180C/conventional 200C/gas 6.

Gently melt the butter on the hob and once this is done let it cool.

Sift the icing sugar and flour into a bowl.

Pop in the ground almonds and mix it all together with your fingers (warning, this might get messy).

Whisk the egg whites in another bowl until they are light and foamy.

If you have one, we recommend using an

electric

whisk as it's quite tough to get the consistency right without!

Make a well in the centre of the dry ingredients so you can tip in the egg whites and lemon rind.

Lightly fold in the butter to form a soft batter.

Pour the batter into the muffin tray.

Sprinkle a handful of blueberries onto each cake.

Bake for 15-20 minutes until they are firm and golden. The blueberries should be all gooey too.

Cool in the tins for 5 minutes, then flip over and tip out so you can put them on a wire tray.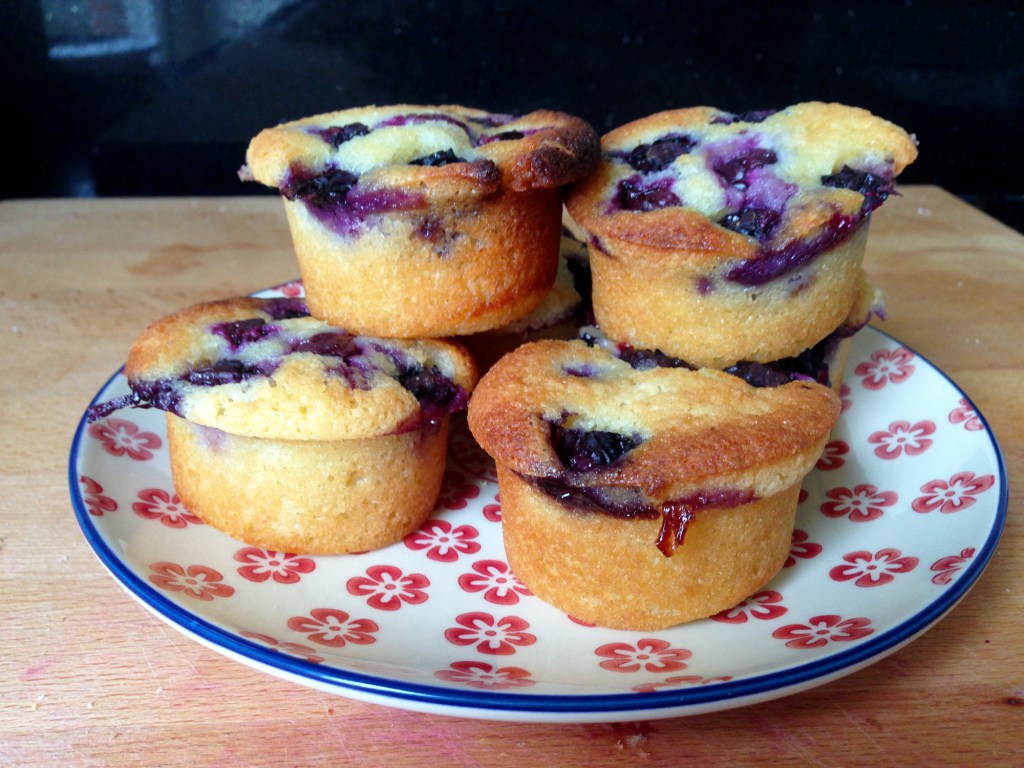 Be sure to lightly sprinkle on some icing sugar (the icing on the cake some would say) and you're done! How easy was that and how delicious do they taste? If you would like the original recipe head over to this lovely website…http://www.bbcgoodfood.com/recipes/2114/blueberry-and-lemon-friands where you find tons of inspiring recipes that keep your tummy full and your soul happy.