Gingerbread Cookie Decorations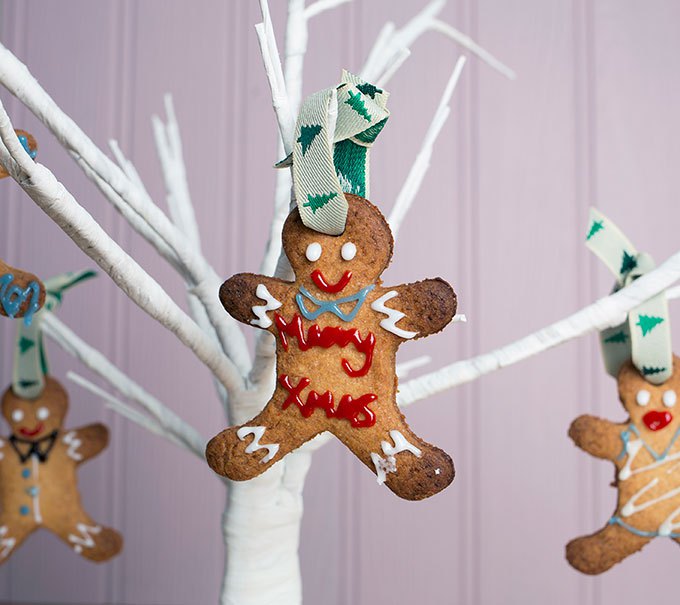 Here's a different type of Christmas tree decoration that you can make – edible festive gingerbread men! You can make these treats at home and decorate however you wish; you can include personal messages or dress them in festive accessories. After a couple of days (or as long as you can resist waiting!) take them down from the tree and eat with your favourite hot mug of goodness!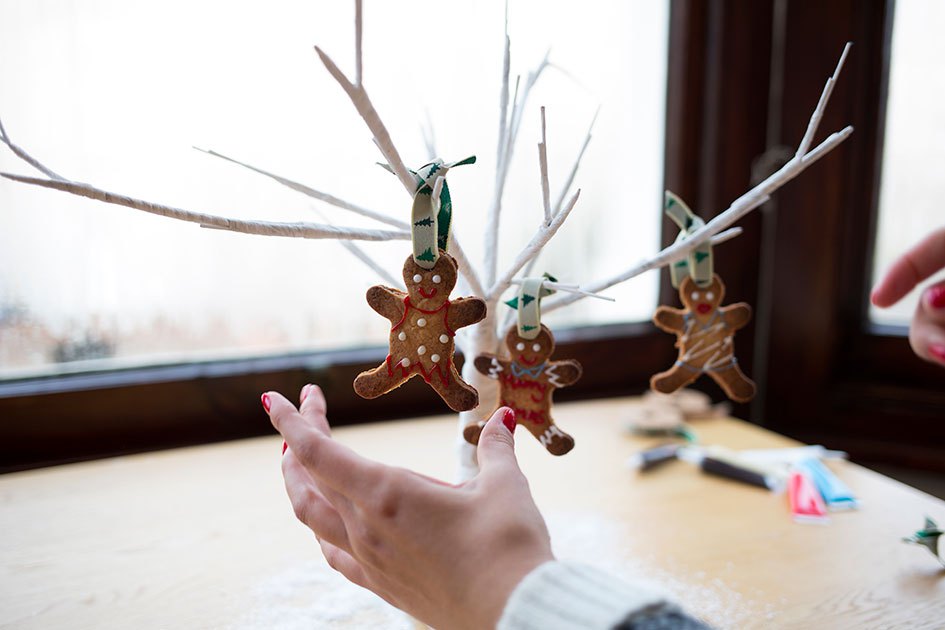 What you will need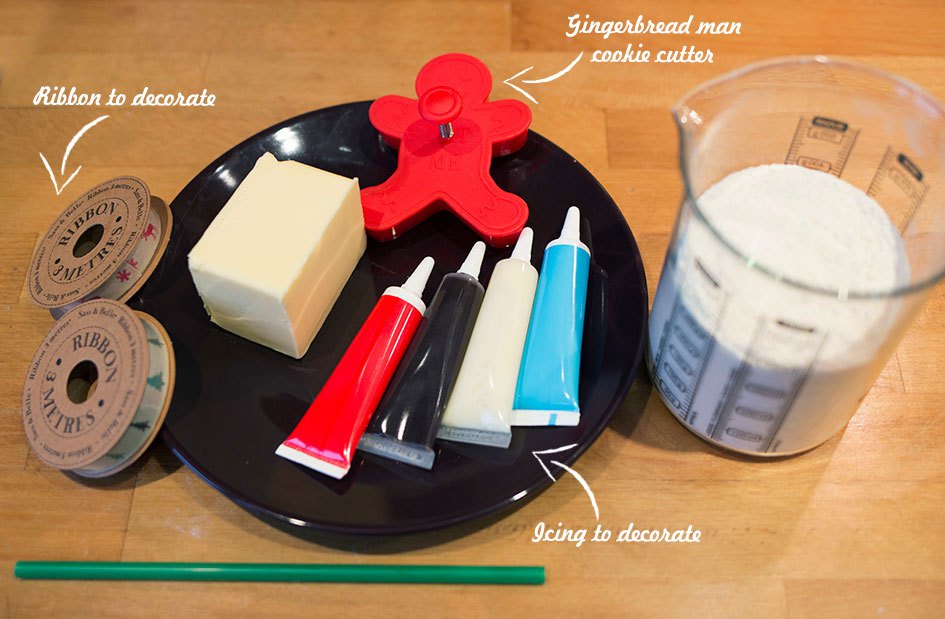 Gingerbread man cutter

350g plain flour

175g white or brown sugar

125g butter

1 free-range egg

2 tsp ground ginger

1 tsp bicarbonate of soda

1 straw

Icing tubes (to decorate)

Ribbon (to decorate)

Steps

Pre-heat your oven to gas mark 4/180 C.

Pour the ingredients in a bowl and using your hands, mix together until they form a dough.

If the dough is too crumbly and falls to pieces when squashed, add a dash of milk. If the dough is too wet and you have difficulty getting off your fingers, add flour gradually.

Dust your worktop surface with flour and roll the dough out to about 3mm thick.
Using a gingerbread man cookie cutter, cut out shapes in the dough.
Repeat until you have filled your baking tray with gingerbread men decorations and used up all of the dough.
To hang your gingerbread men on the tree you will need a hole to feed the ribbon through – here's where your straw comes in handy. Cut a hole in the head (sorry gingerbread men!) by pushing the straw down, twisting and the dough should lift away inside the straw to leave a perfectly round hole. Do this for all of your gingerbread cookies.
Pop your tray of cookies on the middle shelf of your oven for 10-15 minutes.
After 10 minutes check how your cookies are getting along.
Take them out when they are golden brown.
Here's comes the best part – decorating your cookies! Once out of the oven, allow your cookies to cool down (I know, it's hard to be patient when you just want to get creative!)
Then, cut your ribbon to about 10cm, feed through the holes that you prepared earlier and knot neatly at the top.
Get your tubes of icing and draw a face, mouth and a fetching outfit for your gingerbread men and women. If you've got a steady hand, why not ice a 'Merry Christmas' or a heart on your cookies? You can also get members of family to help.



That's it! You now have the best homemade decorations for your Christmas tree which are bound to impress guests! We recommend eating your cookies within two days of baking.