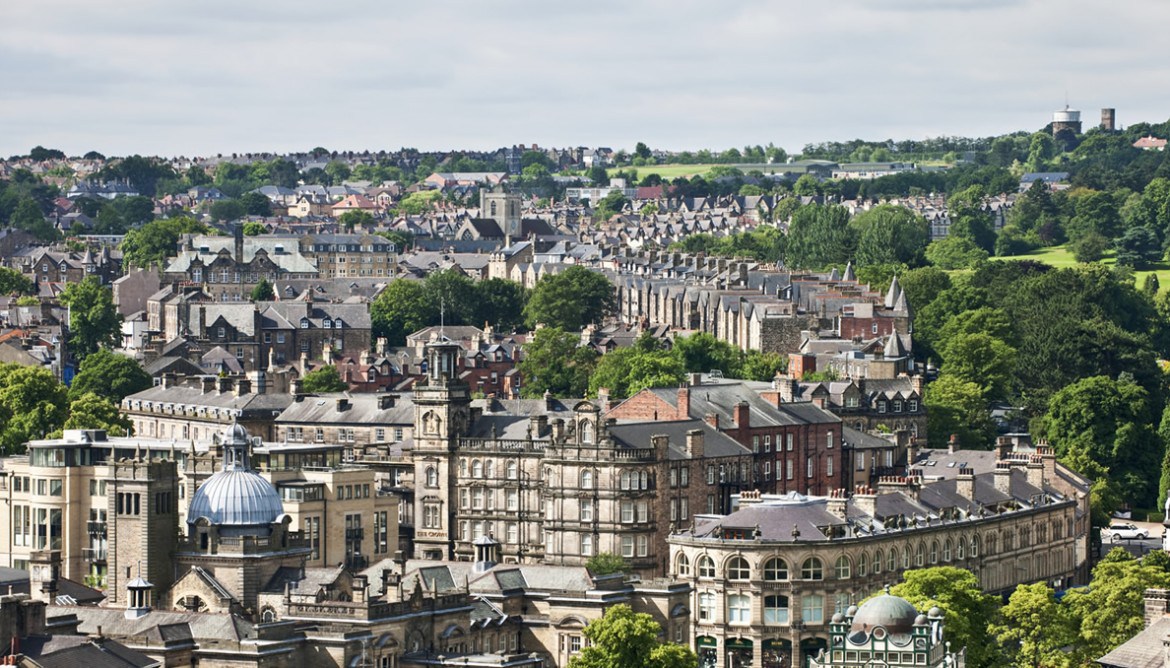 Harrogate holds a special place in the hearts of Sass & Belle HQ staff. Each year we visit the beautiful city for the Home & Gift fair, all part of tradeshow seasons for our parent company RJB Stone. And while visiting our stand is obviously the best thing to do when you're in Harrogate, it's only there twice a year. What a shame! Luckily for you there are tonnes of fun things to do in the North Yorkshire gem. Here's a list that will keep you busy and entertained, whatever time of year you go!
Places to Eat and Drink
Harrogate isn't short of incredible places to eat and drink, in fact it hosts a plethora of restaurants which fit all tastes, ages and price ranges. Here are some of our favourites.
Bettys
If you want to get treated like a Queen (or King) then head to Bettys for a delightful afternoon tea. Served by waiters in adorably smart uniforms, there is a huge selection of beautiful teas to choose from and the service and décor makes you feel like a VIP. The raspberry macaroon is a must!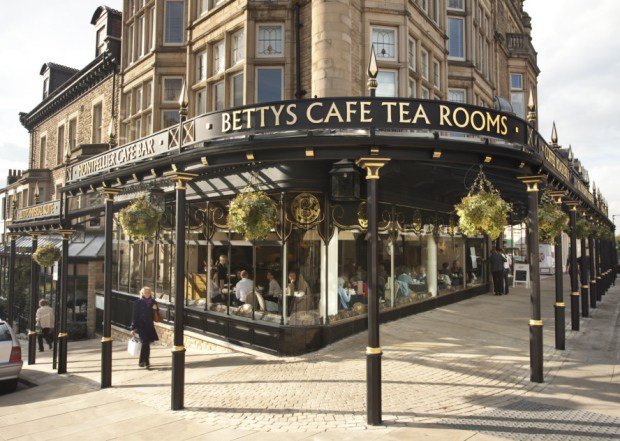 Sukhothai
We love it here! So much so, that we've been known to go twice in a three-night stay. Beautifully decorated, this Thai restaurant has a menu that will leave you humming and hawing because everything sounds so yummy. Tip – whatever you pick we can guarantee it will be delicious and if you're not sure the waiters will give you a smashing recommendation.
The Brasserie
The Brasserie is a gorgeous restaurant that's part of a hotel. It's quirky, quaint and Jazz themed. Listen to incredible live music while you tuck into fresh sea bass or slow roasted lamb. They also do a gorgeous selection of desserts which leave you feeling very full and satisfied. This is the kind of dining experience that makes you feel as though you're no longer in Harrogate but you've been swept away to a secret, little treasure in the heart of New York city.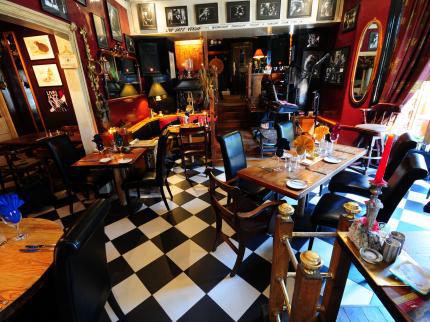 Blues Cafe Bar
This brilliant treasure is an amazing place to head for a drink and a boogie. With a bustling atmosphere and live blues music that really pulls in the crowd, you're guaranteed to have a good night in this friendly joint. It's also renowned for having a great selection of beers…what more could you want?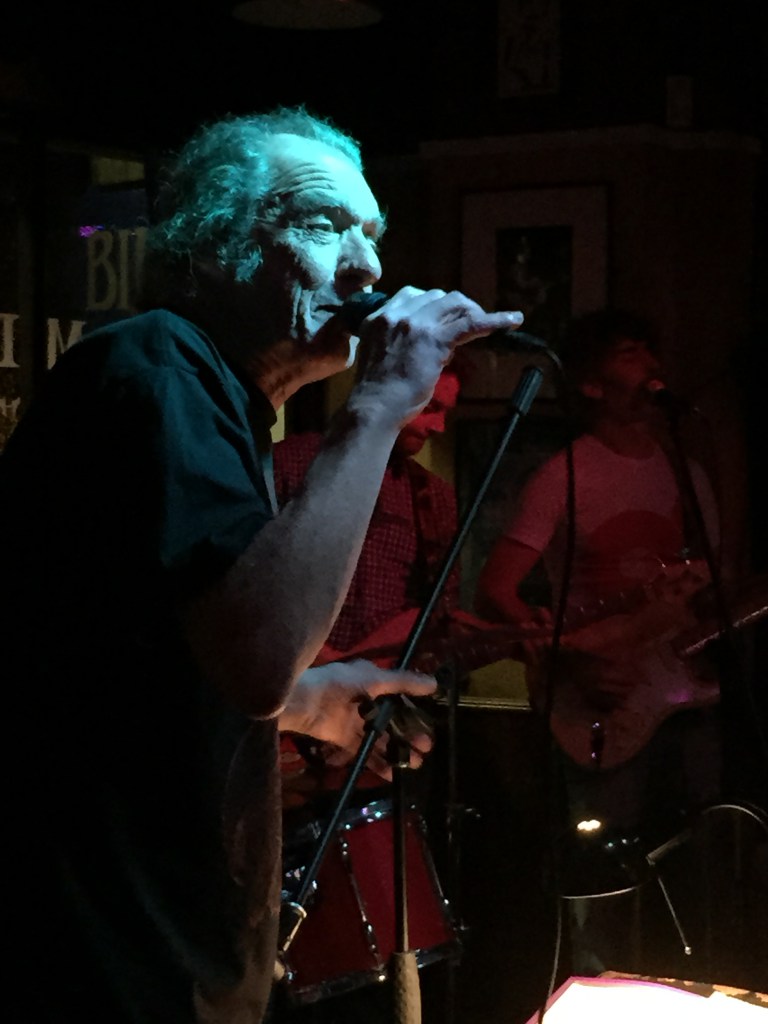 Things to Do
At Sass & Belle we fancy ourselves as culture vultures! We love to have a gander at all the heritage sites, gardens and museums. You name it, we'll be there taking pictures and reciting freshly learned facts. Harrogate has a huge range of activities and places to visit, be it in the city or just outside among the rolling hills of the Yorkshire Dales. Come rain or shine you can rest assure, Harrogate has got something lovely for you to do.
Mercer Gallery
If you're into fine art then be sure to head to Mercer Gallery when you're visiting. It's free and only little but has a diverse collection of art and artists. It's beautifully and simply curated so that the pieces are left to steal the show.
Ripon Cathedral
This Cathedral is stunning and comes highly recommended. With beautiful exteriors and interiors it's also has a vast history which is super interesting and well worth learning. The staff are friendly and helpful too, making this Cathedral even more charming.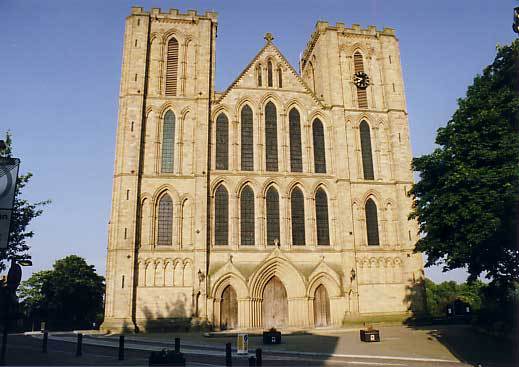 Nidderdale Llamas
Sounds a little random but this is an absolute favourite! Llama trekking may not sound like your kind of thing, but you'll be sure to enjoy this unique experience. With the friendliest llamas and alpacas, you can walk them across the picturesque Yorkshire Dales. The team are renowned for being really friendly and looking after you! This is a fun day out whatever your age, just make sure you book so you don't miss out.
Turkish Baths
A great way to unwind and let your hair down is by visiting the Turkish Baths. The stunning and historic interiors are incredible and the staff know tonnes of interesting facts about the history. When it all gets a bit much this is the perfect place to visit. With steam rooms, plunge pools and an array of treatments, you'll feel super relaxed by the time you leave.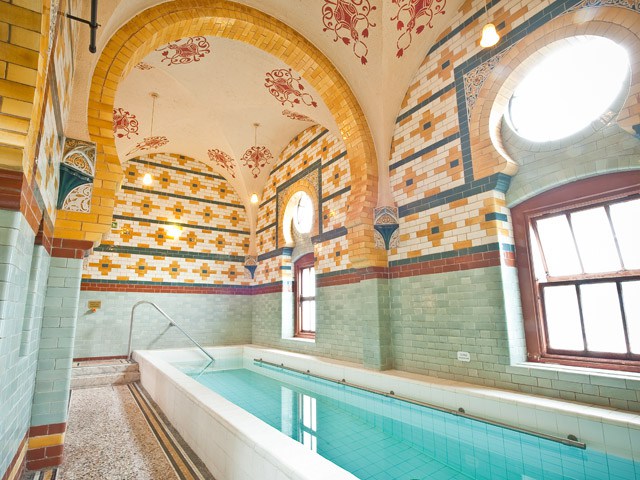 Beautiful Outdoors
There's a blooming good reason to visit Harrogate and it's mainly for the open green spaces and beautiful gardens. We usually stay on the outskirts of Harrogate which is a world away from our hometown of London and sitting outside with a glass of wine taking in the country air and watching the sheep go by is the perfect setting to relax after a busy day at the show!
Harrogate, we enjoyed our stay as always! If you are planning a visit or have some favourites we've yet to venture to, we'd love to know. Until then, we'll see you in January, Harrogate…