How to Bake a Yummy Pear Tart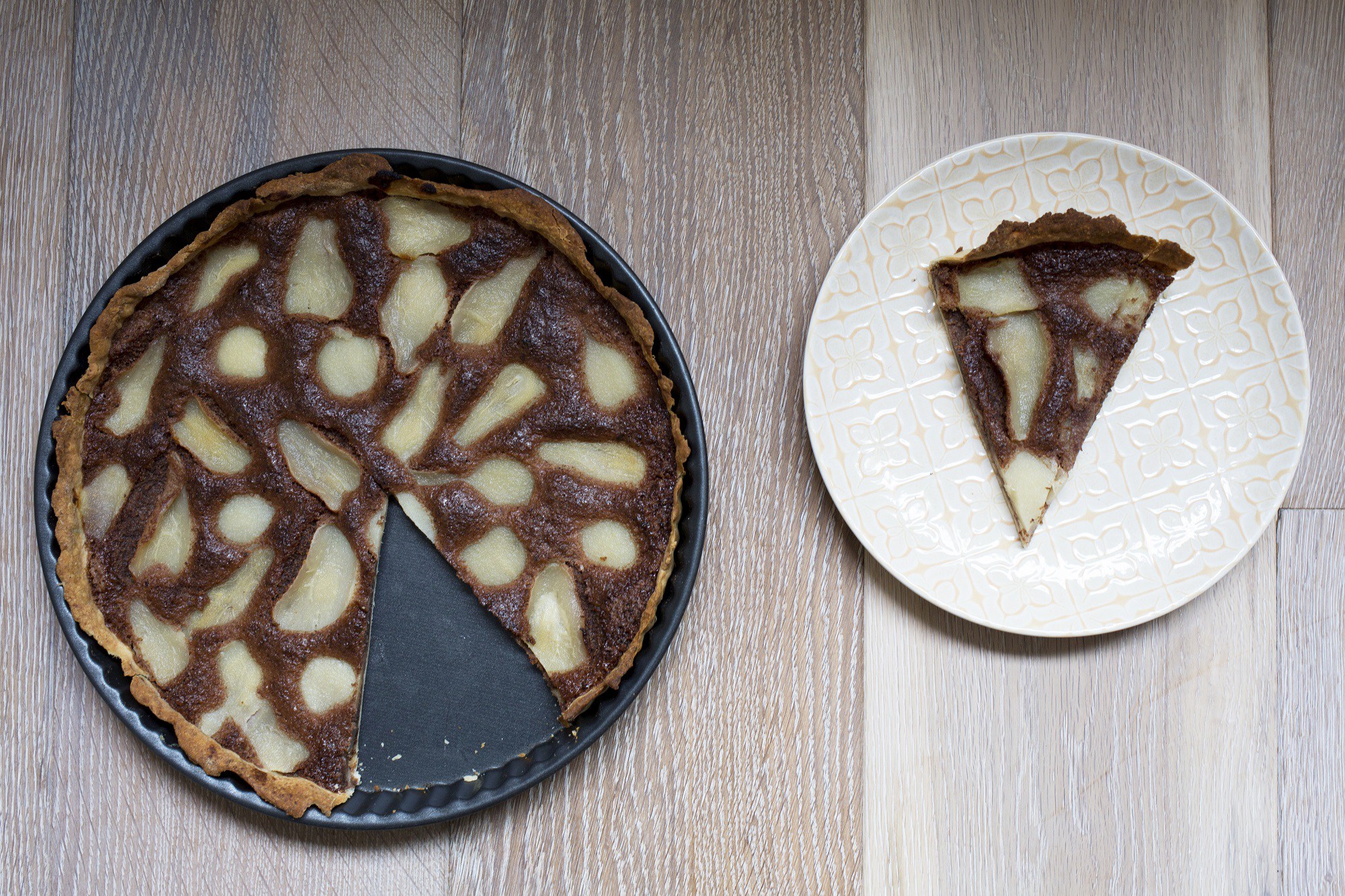 We don't know about you but we are still feeling rather inspired to bake our socks off (well not literally our socks off). Whether it's a light, fluffy cake covered in sugary icing and hundreds and thousands or a good old-fashioned tart; we will be there with our cookbook and an eagerness to learn all the tricks of the cake world. Lea, our in-house photographer, prepped something for us that I think we can all agree, looks (and tastes FYI) delicious!
'Since I was little, I've loved baking. Tarts are something my Mum makes beautifully, so I've always been inspired to do the same. I received this recipe book as a gift and couldn't resist trying out the recipe.'
This recipe was taken from Fresh Baked by Louise Pickford and serves 6-10.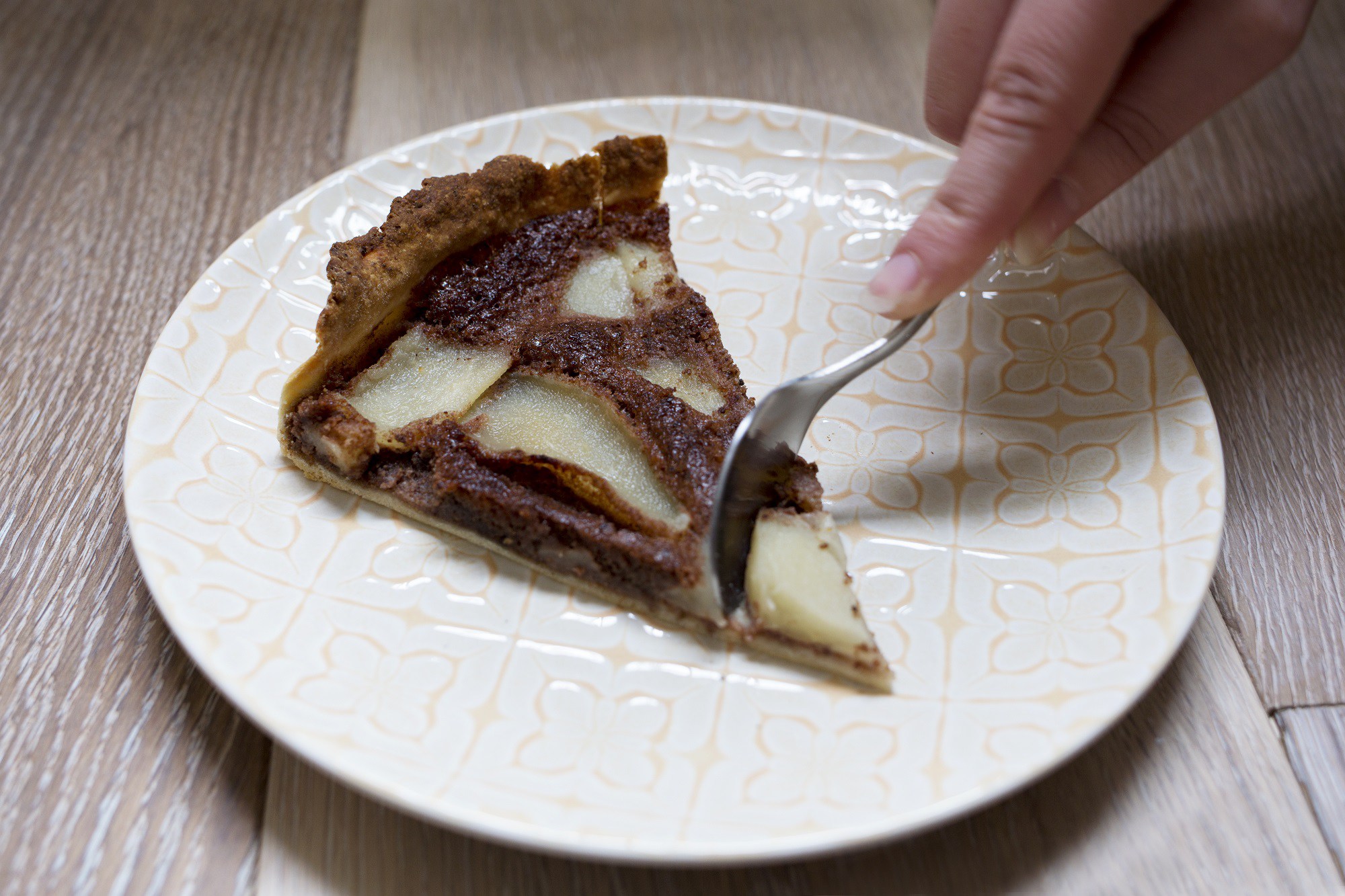 You will need
Oil or melted butter for greasing
100g plain flour
25g ground almonds
60g margarine
About 3 tbsp water
Filling
50g butter
2 eggs, beaten
100g ground almonds
2 tbsp cocoa powder
A few drops of almond extract
400g canned pear halves in natural juice, drained
Steps to making a lovely pear tart!
Preheat the oven to 200 C/400 F/ Gas Mark 6.
Lightly grease a 20 cm/8 inch round tart tin.
Sift the flour into a mixing bowl and stir in the ground almonds.
Rub in the margarine with your fingertips until the mixture resembles breadcrumbs.
Add enough water to mix to a soft dough.
Cover, chill in the freezer for 10 minutes.
Roll out and use to line the prepared tin.
Prick the base with a fork and chill again.
For the filling, cream the butter and sugar until light and fluffy.
Beat in the eggs, then

fold

in the ground almonds, cocoa powder and almond extract.
Spread the chocolate mixture into the pastry case.
Thinly slice each pear widthways, flatten slightly, and then arrange the pears on top of the chocolate mixture, pressing down lightly.
Bake in the preheated oven for 30 minutes, or until the filling has risen.
Cool slightly and transfer to a serving plate, if wished.