Rice Crispy Christmas Puds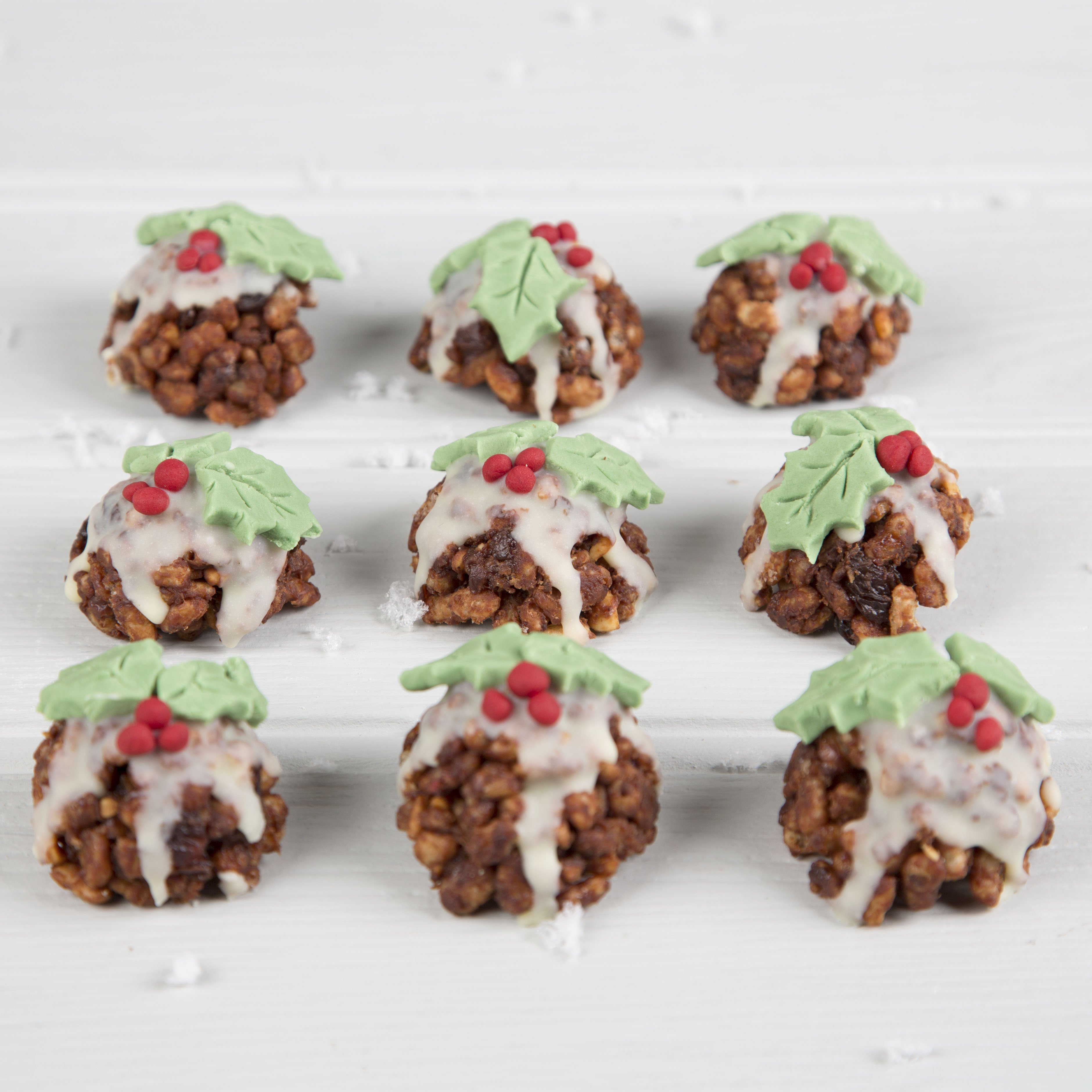 At Sass & Belle, there are lots things we love about Christmas but the excuse to indulge in as many sweet treats as possible is high up on the list. What is Christmas without a box of Quality Streets on the coffee table, we ask? Indeed, what is Christmas dinner without a Christmas pudding at the end, both ceremonious and delicious? And do we even need to mention what a travesty Christmas morning would be without Christmas coins and a Terry's Chocolate Orange in your stocking? We think not. With all this chocolatey goodness in mind, we've found a recipe which is utterly indulgent, very easy and aesthetically adorable. When baking this recipe, we recommend you put on a Christmas movie or your favourite festive soundtrack, have a hot cocoa ready and waiting for you post bake and an abundance of fairy lights on. Just to ramp up the festive spirit for all the Christmassy feels.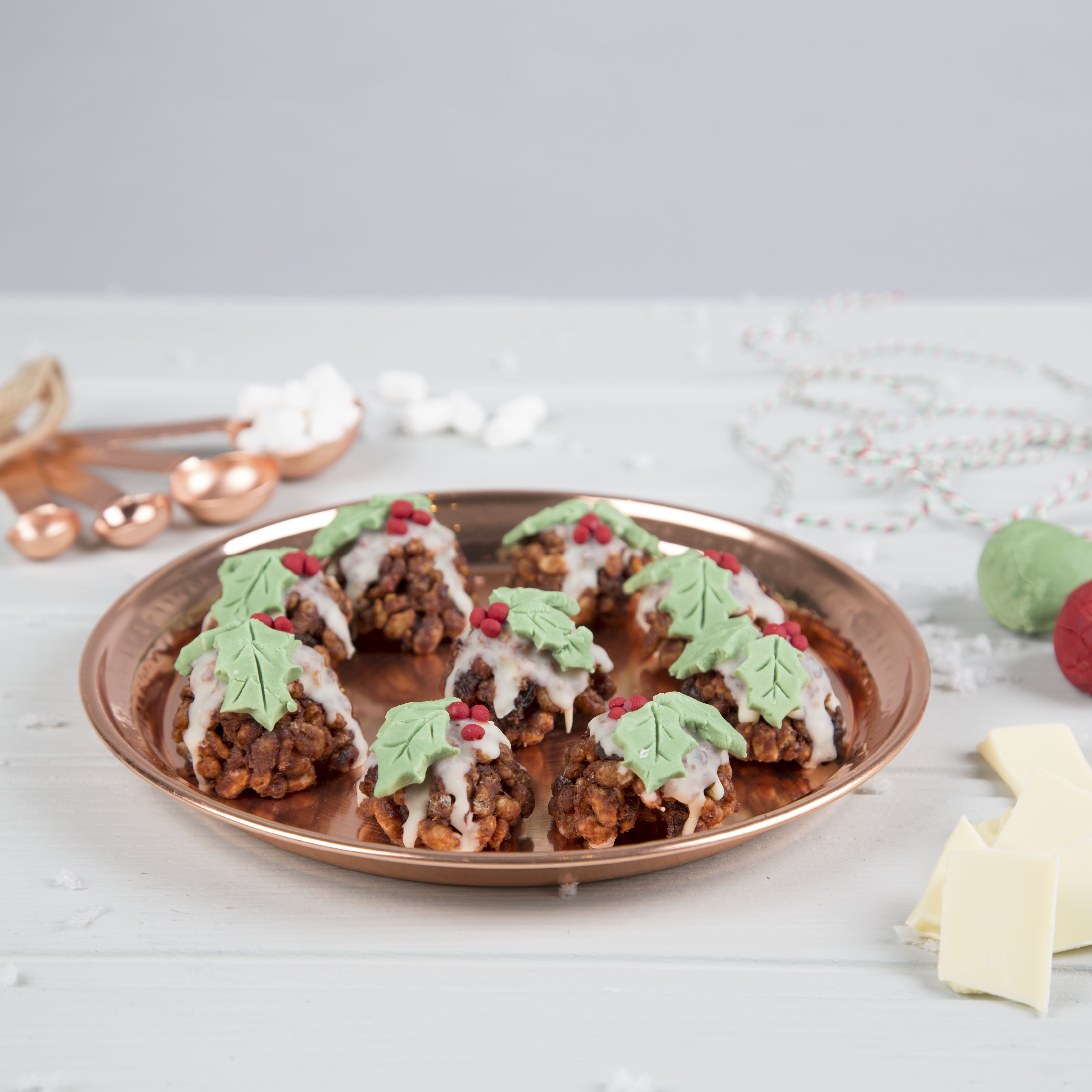 You will need:
50g rice crispies
30g chopped raisins
50g butter
100g milk chocolate
2tbsp crunchy peanut butter
30g mini marshmallows
80g white chocolate
Red ready to roll icing
Green ready to roll icing
Egg cups
Steps
Ensure your raisins are chopped and the milk chocolate is broken into little pieces.
Pour the rice crispies and raisins into a bowl.
Meanwhile put the marshmallows, peanut butter, milk chocolate and butter into a saucepan.
Put the hob on a low heat and place the saucepan on top.
Stir the contents until the butter and chocolate has melted. Ideally, the marshmallows would have started melting too but not fully yet.
Pour the contents of the saucepan into the bowl with the rice crispies and raisins.
Stir until all the rice pops are covered in chocolatey goodness.
Taking an egg cup, press a tablespoon of the mixture into the egg cup so that it molds to the shape.
Remove the mixture. It should replicate the shape of a mini pudding.
Put to one side and repeat with the remaining mixture.
Chill the puddings in the fridge until firm.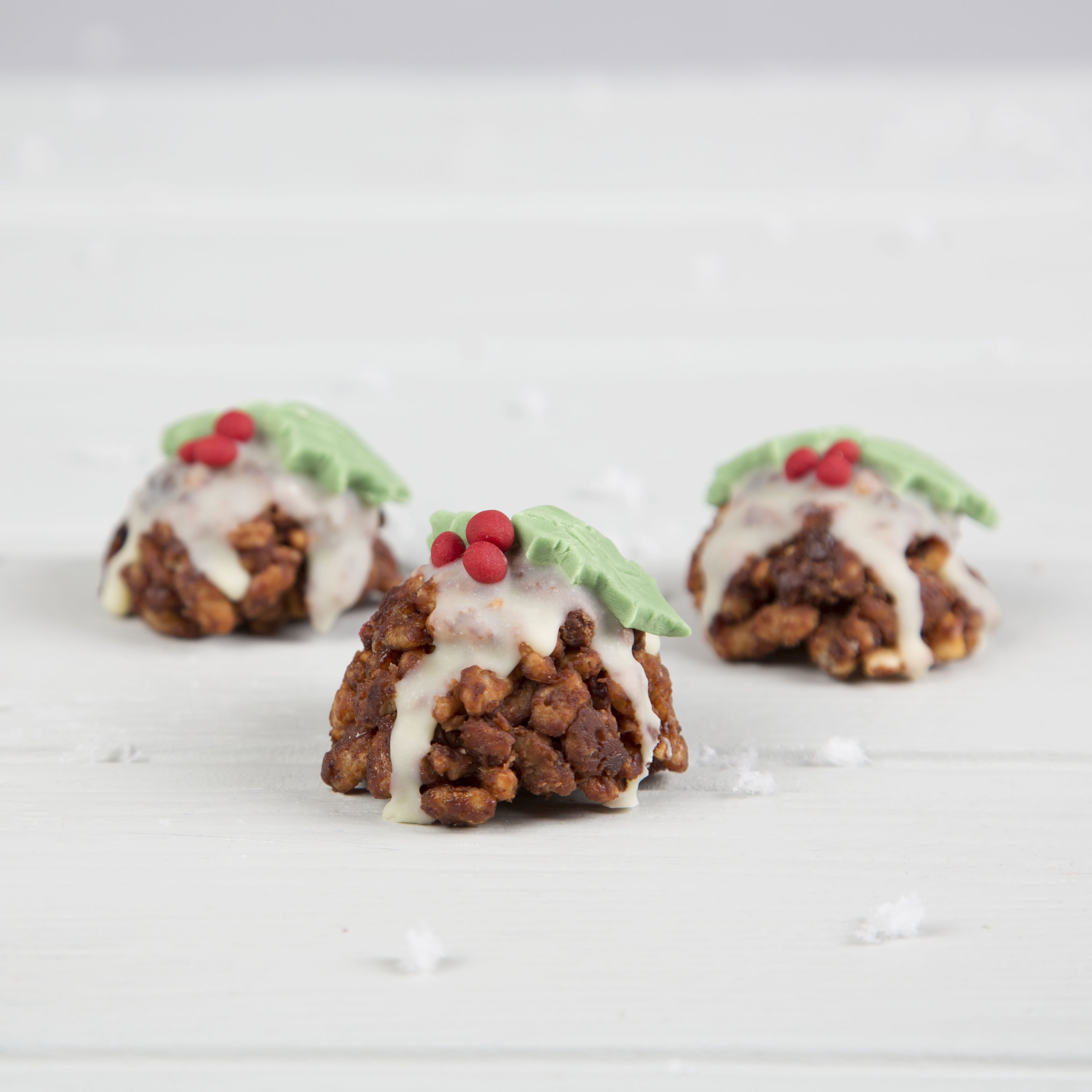 To decorate (the fun bit)
Taking the green ready to roll icing, cut out holly leave shapes with a small knife. You will need two for each pudding.
Using your red ready to roll icing, roll up mini balls to replicate the holly berries. We've done three for each pudding.
Melt the white chocolate. You want a consistency which is not too runny and not too thick. Something you can lightly drizzle.
Top the white chocolate icing with your holly decorations.
There you have it! A fun and easy recipe which requires no baking and leaves you with a delicious chocolatey treat. We'd love to see the Christmas puds you create so don't forget to tag @sassandbelle or #sassandbelle or Facebook, Twitter and Instagram.
*This recipe was inspired by the wonderful BBC Good Foods (http://www.bbcgoodfood.com/recipes/christmas-pud-krispy-cakes)