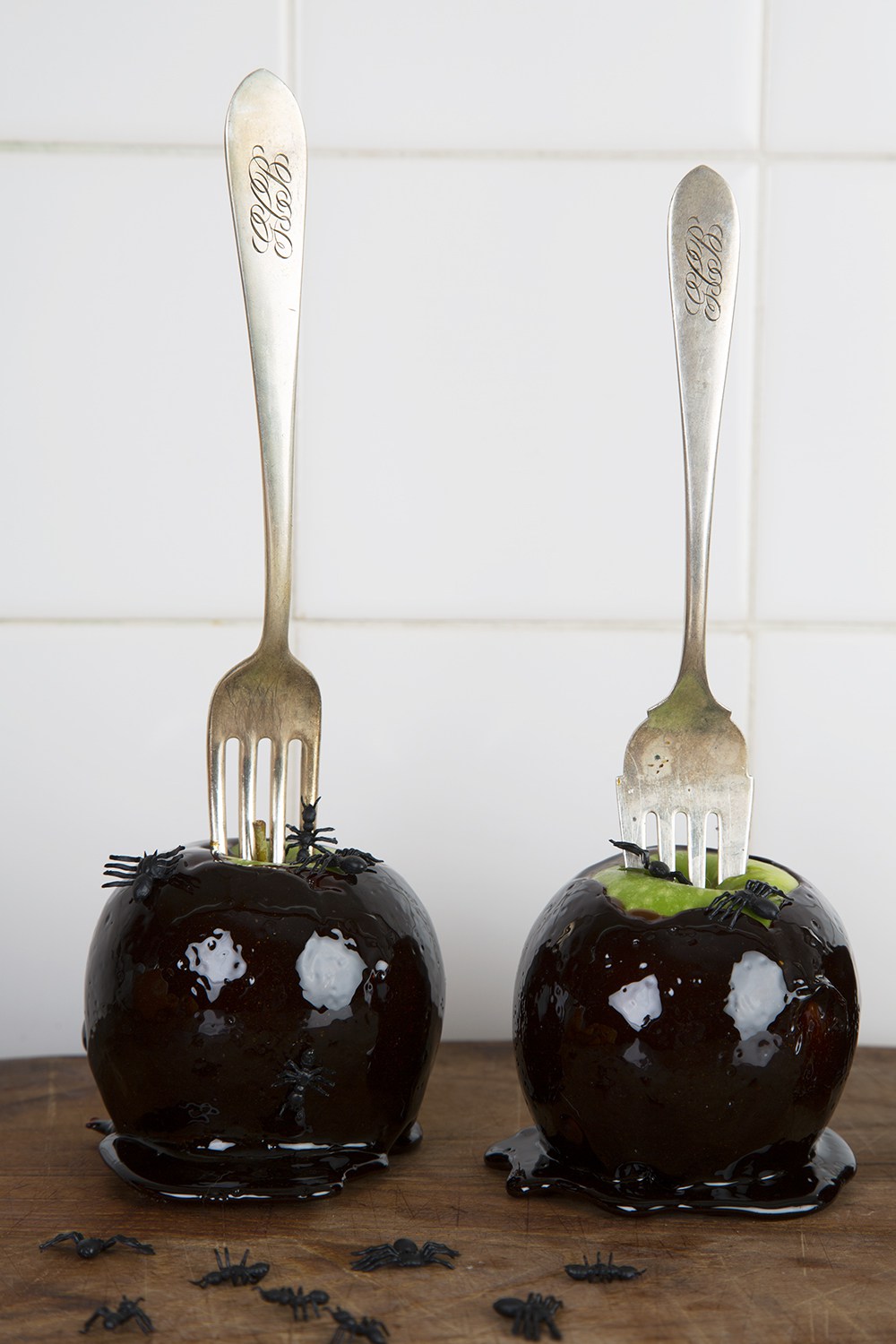 Everyone loves a toffee apple at Halloween; it's not Halloween without one! So this year, we decided to get spooky in the kitchen and make our very own. Your dentist might not approve, but if there is one time of the year to gorge on sweet treats, Halloween is the time.
You will need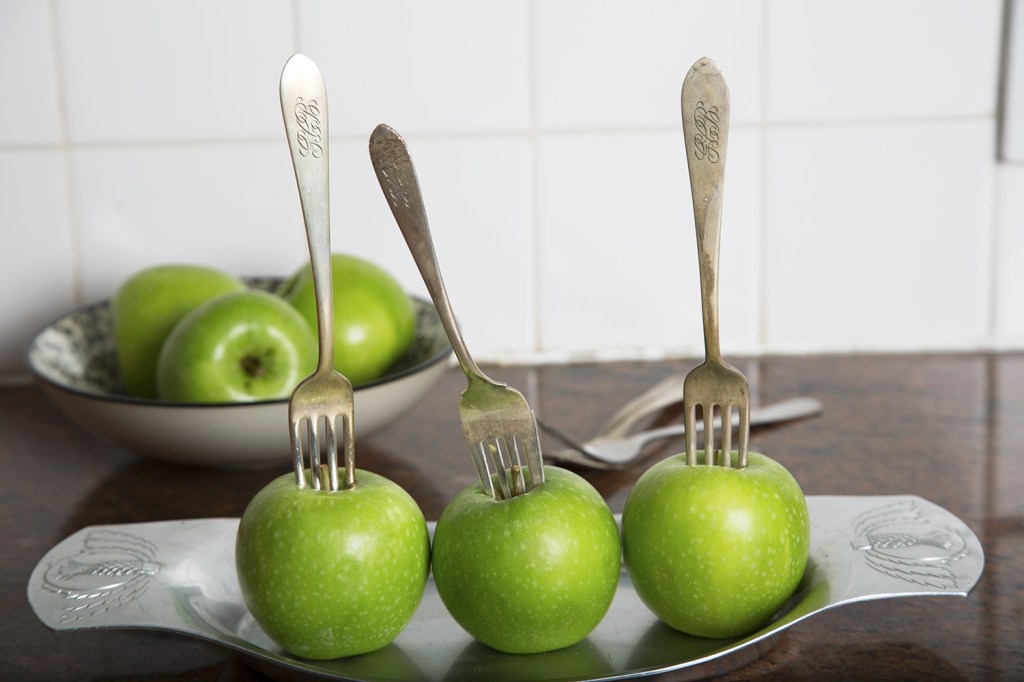 2 cups granulated sugar
3/4 cup water
1/2 cup liquid glucose/gelatin sheets
few drops of food colouring (black, red or green)
6 Granny Smith apples
6 silver forks – we used antique looking silver ones for a spooky feel!
Steps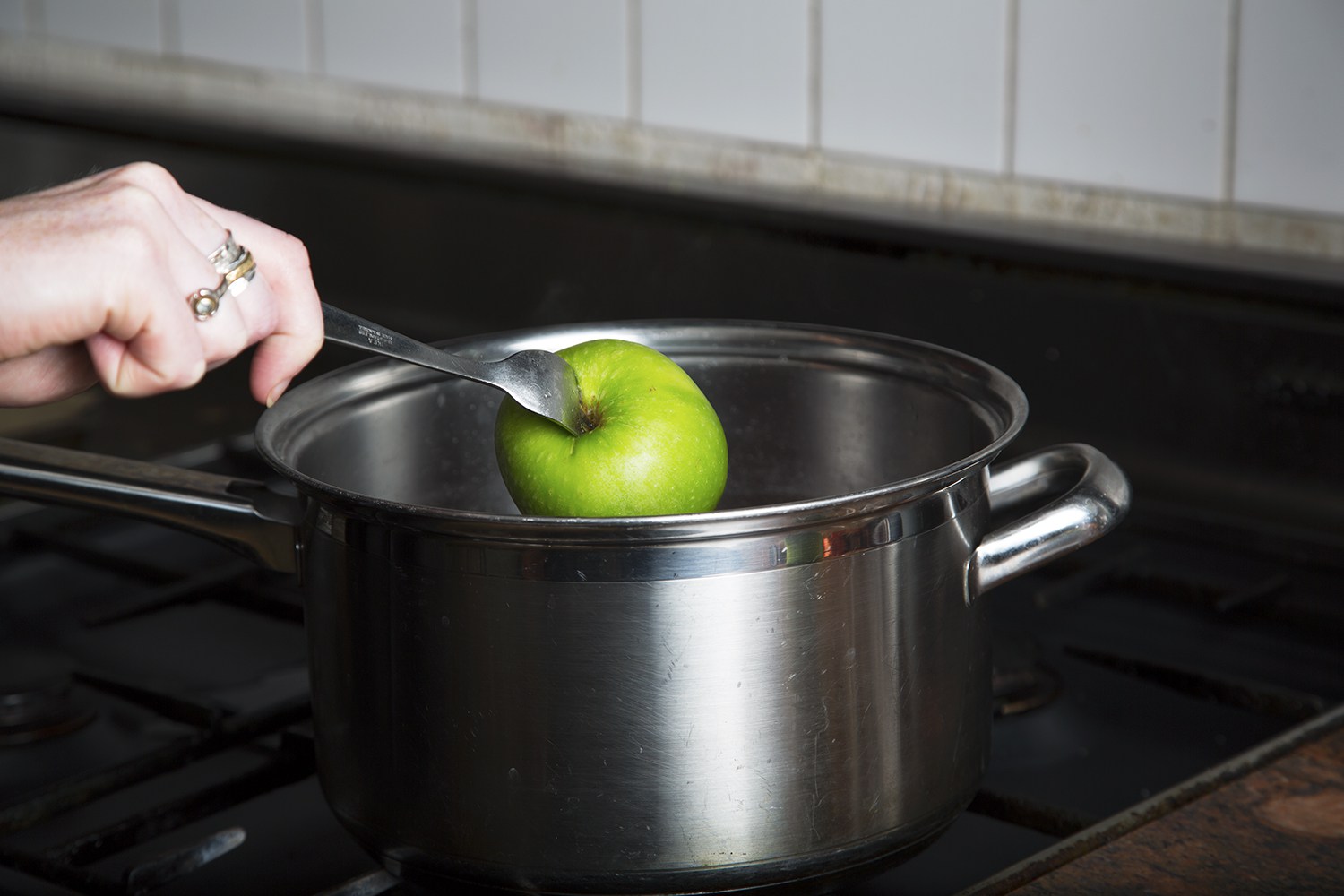 Heat and stir sugar, gelatine and water in a saucepan until sugar has dissolved. (When using gelatine sheets ensure to soak and heat separately first).

Once the concoction has dissolved, boil until the mixture reaches 300 degrees on a thermometer. Don't go over 310 degrees or it will burn and taste awful!

Remove the saucepan from heat and stir in the food colouring.

Dip one apple completely in the syrup and swirl it so that it becomes coated with the melted mixture.

Ensure to cover the entire apple for a really strong aesthetic.

Finally place the apple onto a baking sheet to cool.

Repeat the process with the rest of the apples.

Let the apples cool completely before serving.

We presented them with some spooky decorations for added effect.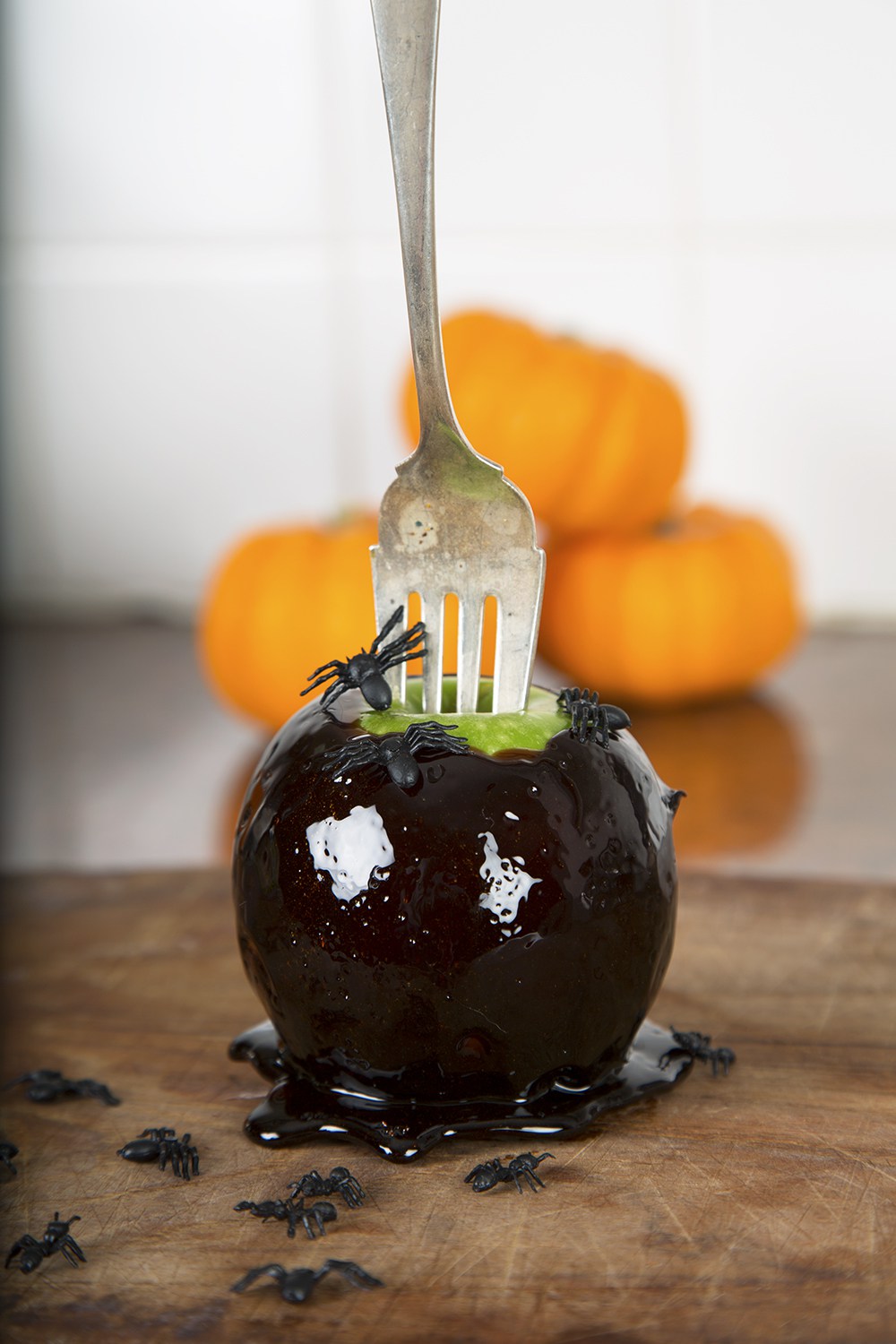 Your spooky toffee apples are now ready! BOO!