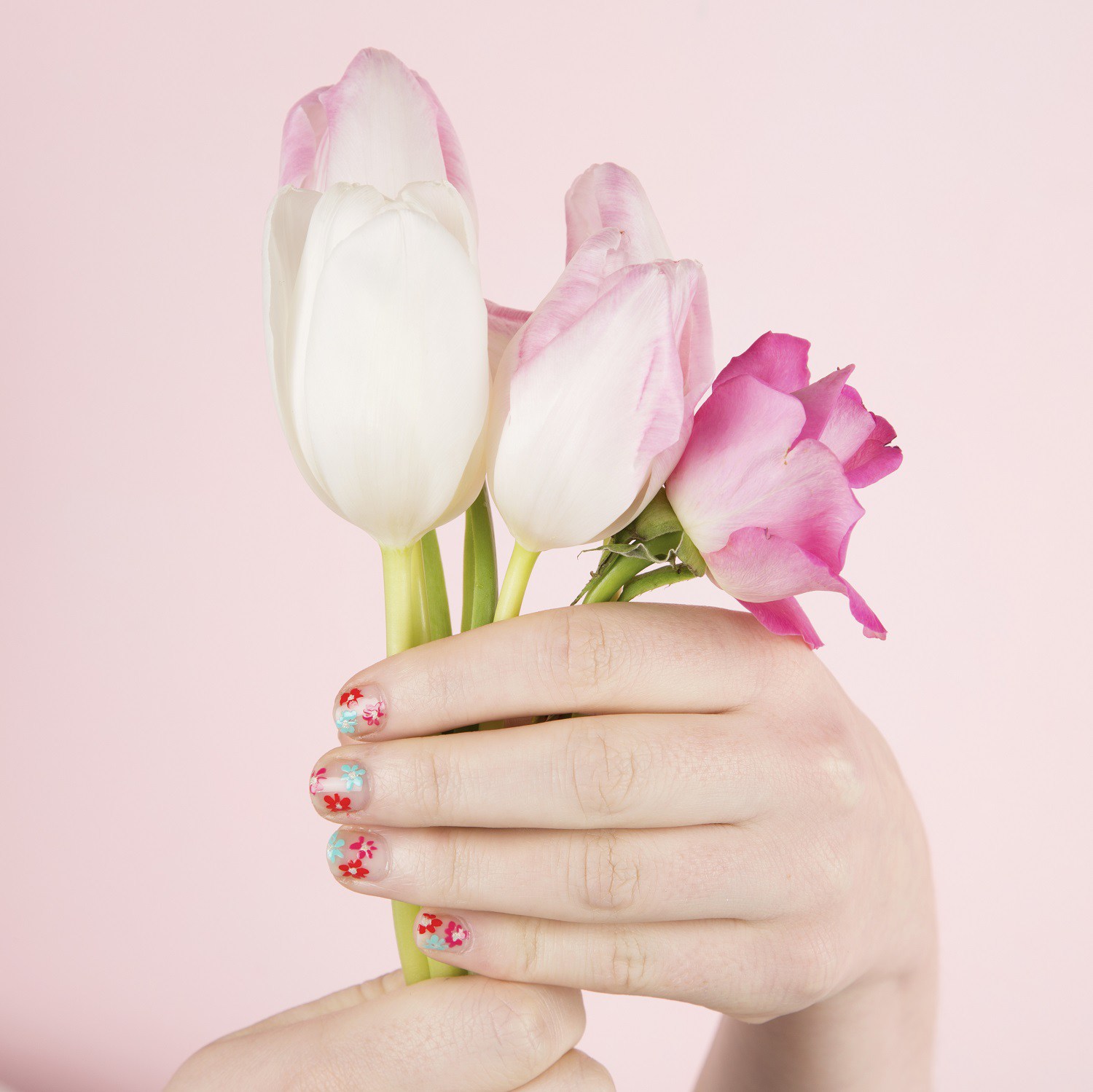 If you've been on our website you're probably aware that we love floral designs, in fact anything with flowers on is sure to make us smile. We also love a bit of nail art so if you combine the two, you have some seriously happy people! And because we like to spread happiness, we've decided to share our skills and reveal an extremely simple but pretty nail art design that will make people go 'oooo, lovely!' Trust us when we say, if we can do it, so can you. Read on to find out how…
You will need
Some pretty pastel nail polish colours (we suggest a pale base coat and a clear polish for a top coat)
A dotting tool (if you don't have one of these a tooth pick will also work great, who'd have thought?)
Steps
Prep your nails with a nail file and a manicure set to ensure they are looking tip top before you start.
Paint a light coloured base coat and wait for it dry.

With your dotting tool, place polka dots across each nail. We've done three so that there is plenty of space to add petals to the flowers.

Using a different colour, use your dotting tool to make some dots around the centre of the flower. If you want the petals to look bigger extend the dot to a brush stroke.
Using your other colours repeat the steps so that each dot looks like a flower.

Once dried add a top coat to ensure your design stays pretty for longer.
There you have it! Nails fit for spring. An easy way to create a fun and fresh look which is perfect for this sunnier season. Do you love nail art? Have you painted your own spring flowers nail art? We'd love to see your creations so don't forget to tag @sassandbelle on Instagram, Facebook and Twitter. Have a 'blooming' lovely day!