Tropical Summer Cocktails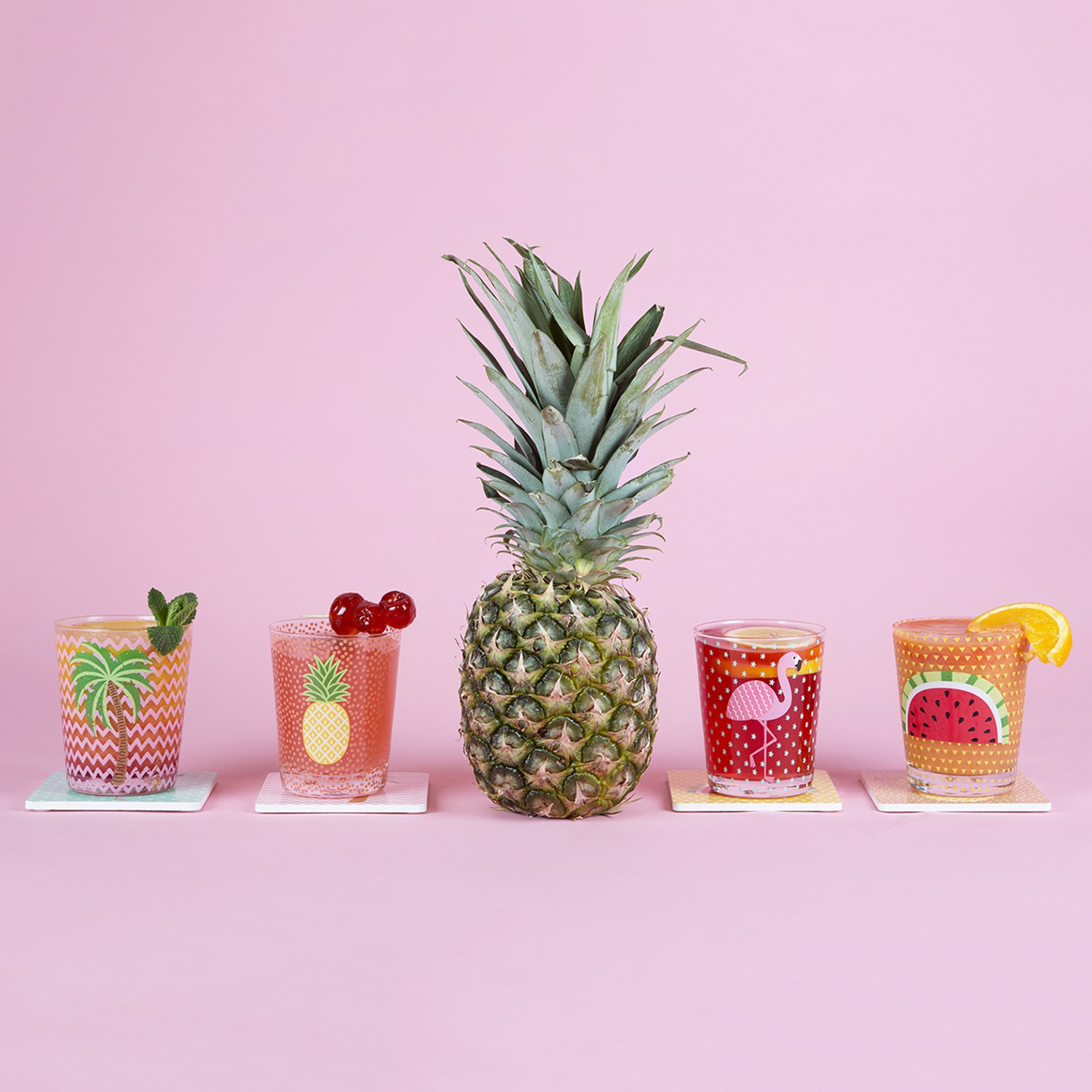 We would be lying if we said Sass & Belle HQ don't love a cocktail or two. Anything tropical-inspired that reminds us of warm summer evenings, we're on board! If it quenches our thirst in the process? Then all the better! Inspired by our super summery Tropical Summer collection, we've created two types of cocktails, one with alcohol and one without. They are really easy to make and utterly delicious. Pass us the cocktail shaker, we're ready to impress…
Tropical Summer Slushie
This recipe is so simple and is such a refreshing drink for a hot day. As it doesn't contain alcohol, it's perfect for children and adults alike. Not only does it taste delicious but it only take ten minutes to prepare which is great when you want more time to play in the sunshine!
This recipe serves 2
What you will need –
230 g frozen peaches
230g frozen mango
230g frozen pineapple
1 pint of orange juice
Some ice
4 teaspoons of grenadine
Mint, oranges, cherries or whatever you fancy to decorate
A blender or smoothie maker
Some beautiful glasses to serve
Add your orange juice, peaches, mango, pineapple and ice into the blender and mix until it's a smooth, slushie like consistency.
Prep your glasses by adding two teaspoons of grenadine to each.
Add the smoothie mix to the glasses.
Decorate as you wish!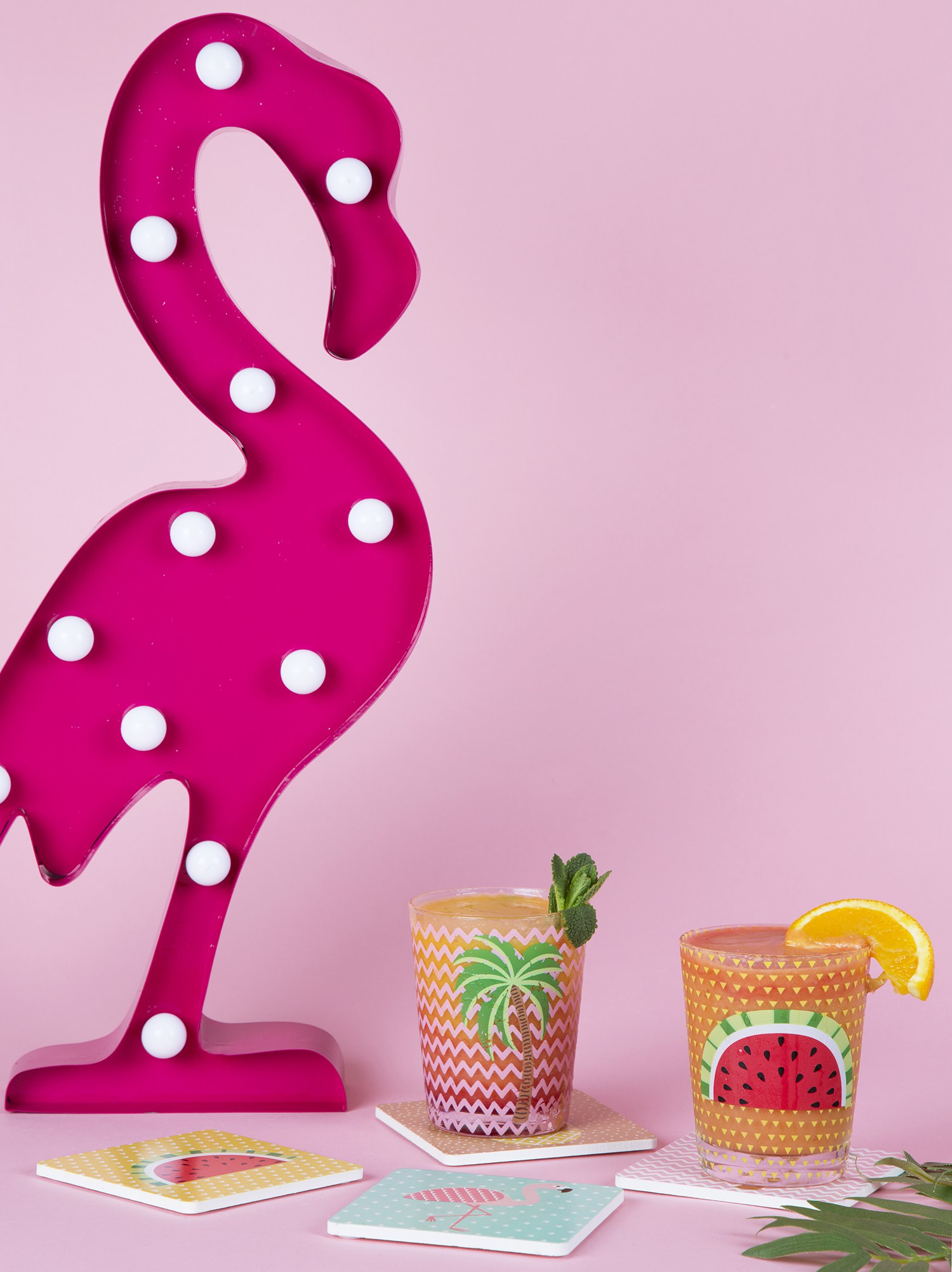 Pineapple Sunset
For our mature readers who like their cocktails to have a kick to it, then don't fear; this drink is for you. If you have a spare five minutes and are feeling thirsty for a taste of summer, then crack out the Pineapple Sunset. It guaranteed to make you smile (and that's not just due to the alcohol content).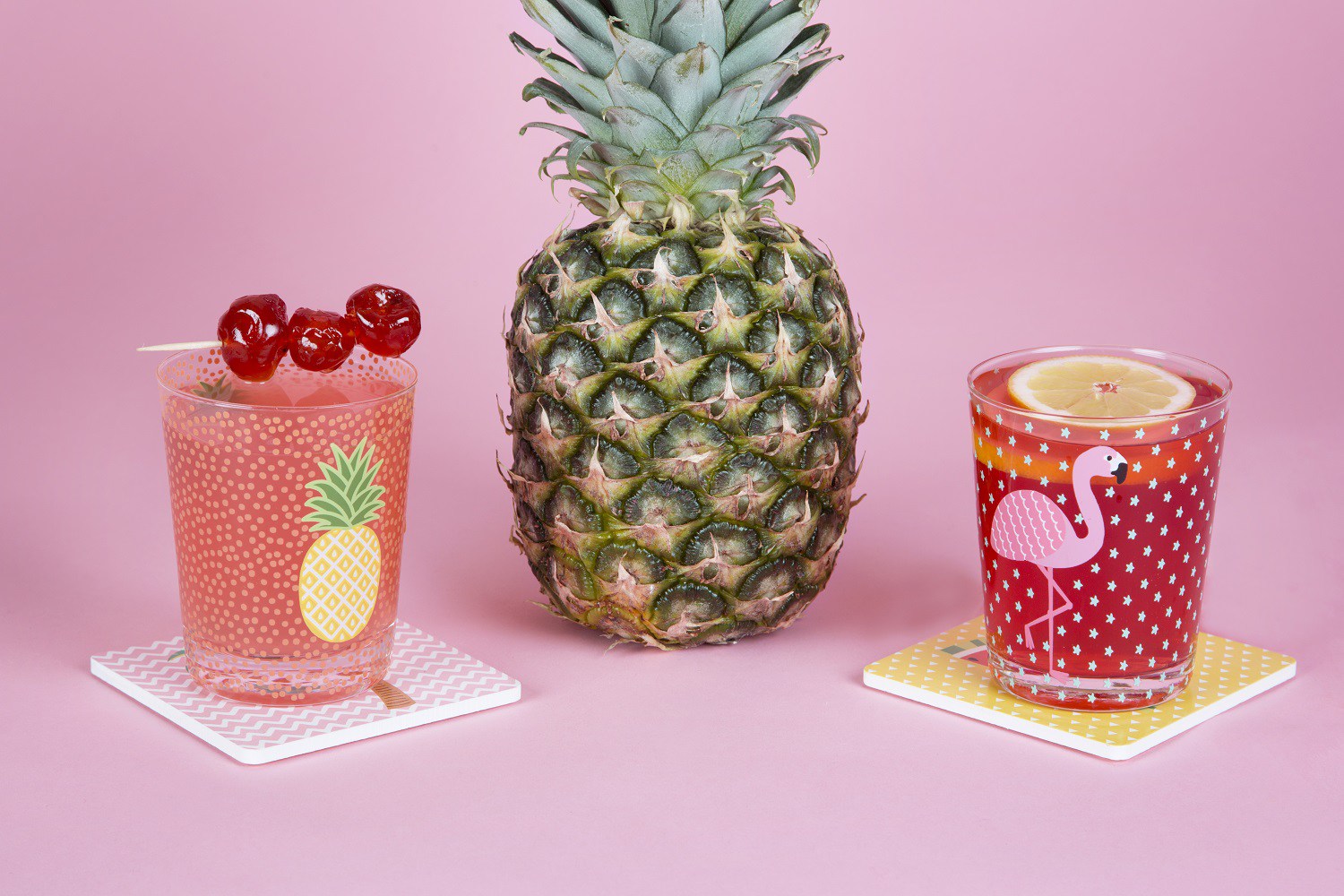 What you will need –
240 ml pineapple juice
85 ml vodka
28 ml grenadine
A dash of sparkling water (or anything that adds a bit of fizz)
Ice
Glace cherries to decorate
This recipe serves 2
Add the ice to each glass.
Mix together the pineapple juice and vodka and then pour in the glasses.
Add the grenadine.
Top the drink with some fizz!
Add the cherries for a beautiful finishing touch.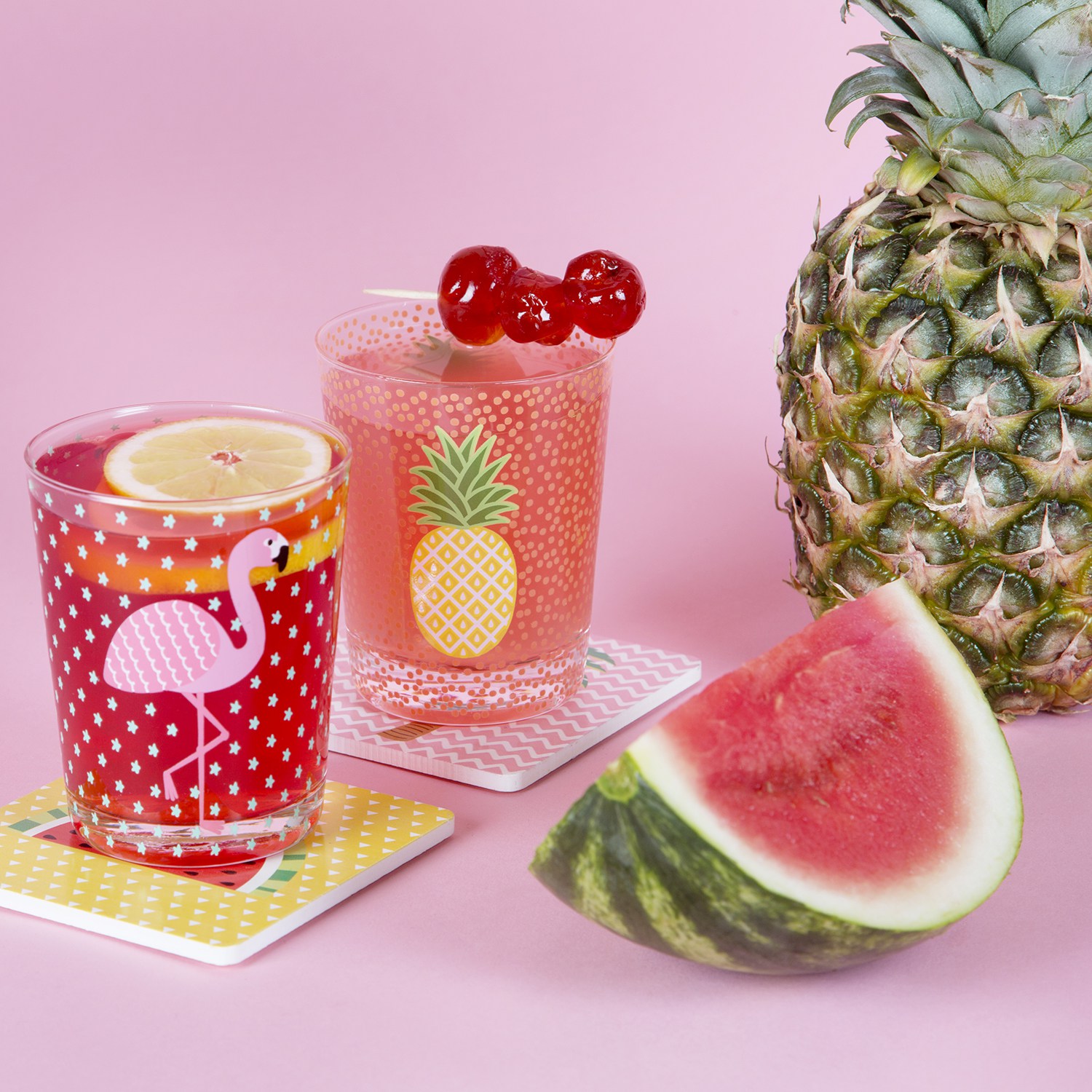 There you have it, two simple and lovely cocktail recipes that taste like summer in a glass. If you've been busy shaking things up in the kitchen and making fruity treats then we'd love to see! Tag @sassandbelle on Facebook, Twitter and Instagram and don't forget to use the hashtag #sassandbelle.
The original recipes for these cocktails were taken from chefsavvy.com and mykitchencraze.com.