4 Ways To: Sass & Belle your gift wrap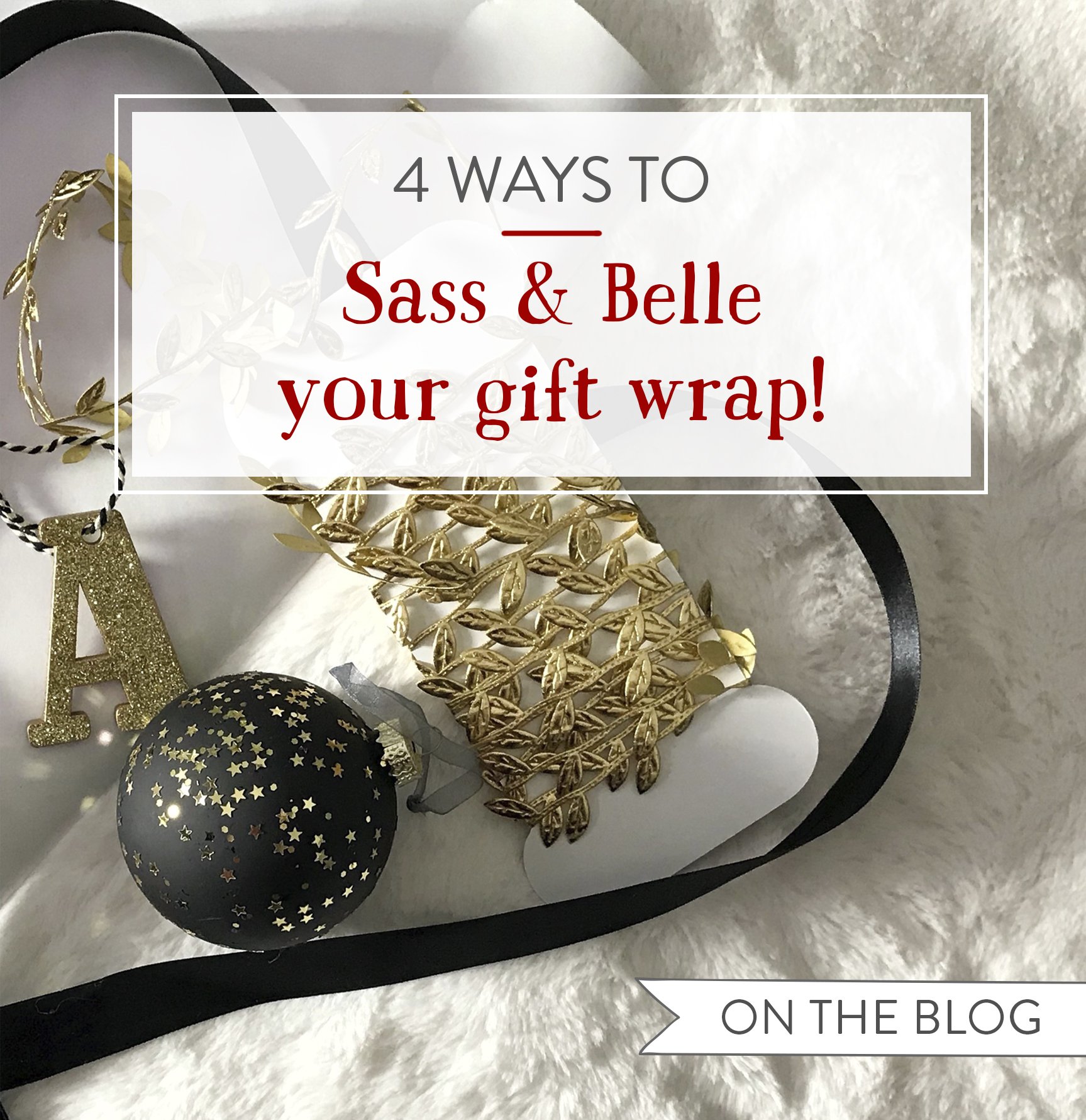 Looking for ways to get creative for Christmas this year? Add a huge dose of festive flair to your presents with our Sass & Belle collection-inspired gift wrap ideas!
Whether you love sparkly unicorns, down to earth botanicals, colourful llamas or chic metallic monochrome, (or all the above) let us inspire you to bring an extra something special to your gifting this year.
Botanical
First up is this gift wrap look inspired by our Botanical and Wildflower collections, featuring our Wildflower Gift Tags. To create this look you'll need:
Metallic pens (we chose bronze)
Brown paper
Jute string
Brown card
Plain white paper
Gift tags
You'll also need to forage for some pretty greenery!
We've used a Conifer sprig, but you can create more of a traditional Christmas vibe by using Holly or Mistletoe!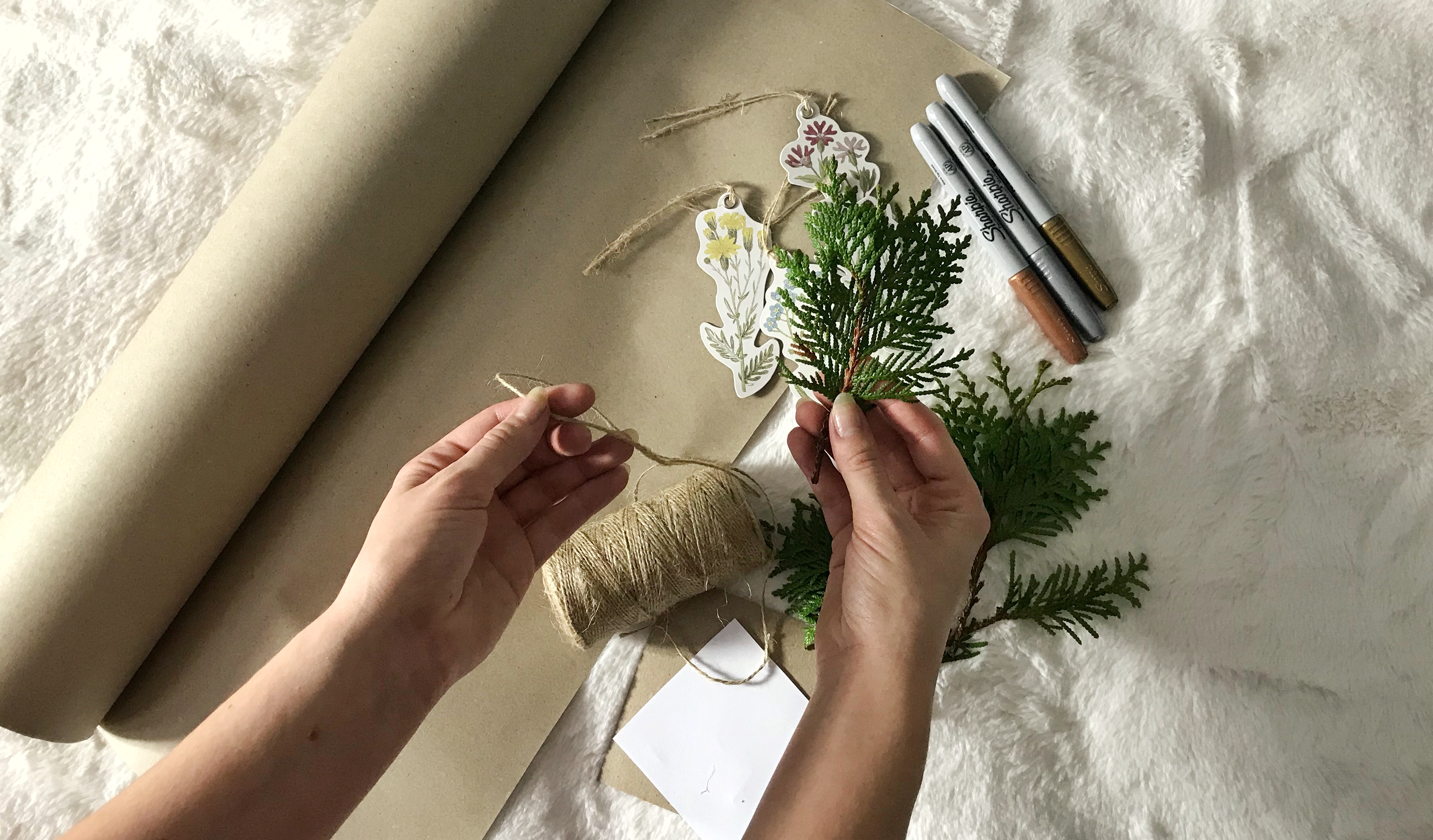 To create a greeting card:
Step 1) simply cut a square out of the brown card to fit the size of your gift
Step 2) Cut out a smaller square of white paper and stick this to the card.
Step 3) Grab your metallic pen and write whatever greeting you wish!
If you're stuck, we love 'Fa-la-la-la-la', 'With Love', and 'For You'. We added an extra dash of botanical charm by sticking some more greenery to our greeting card.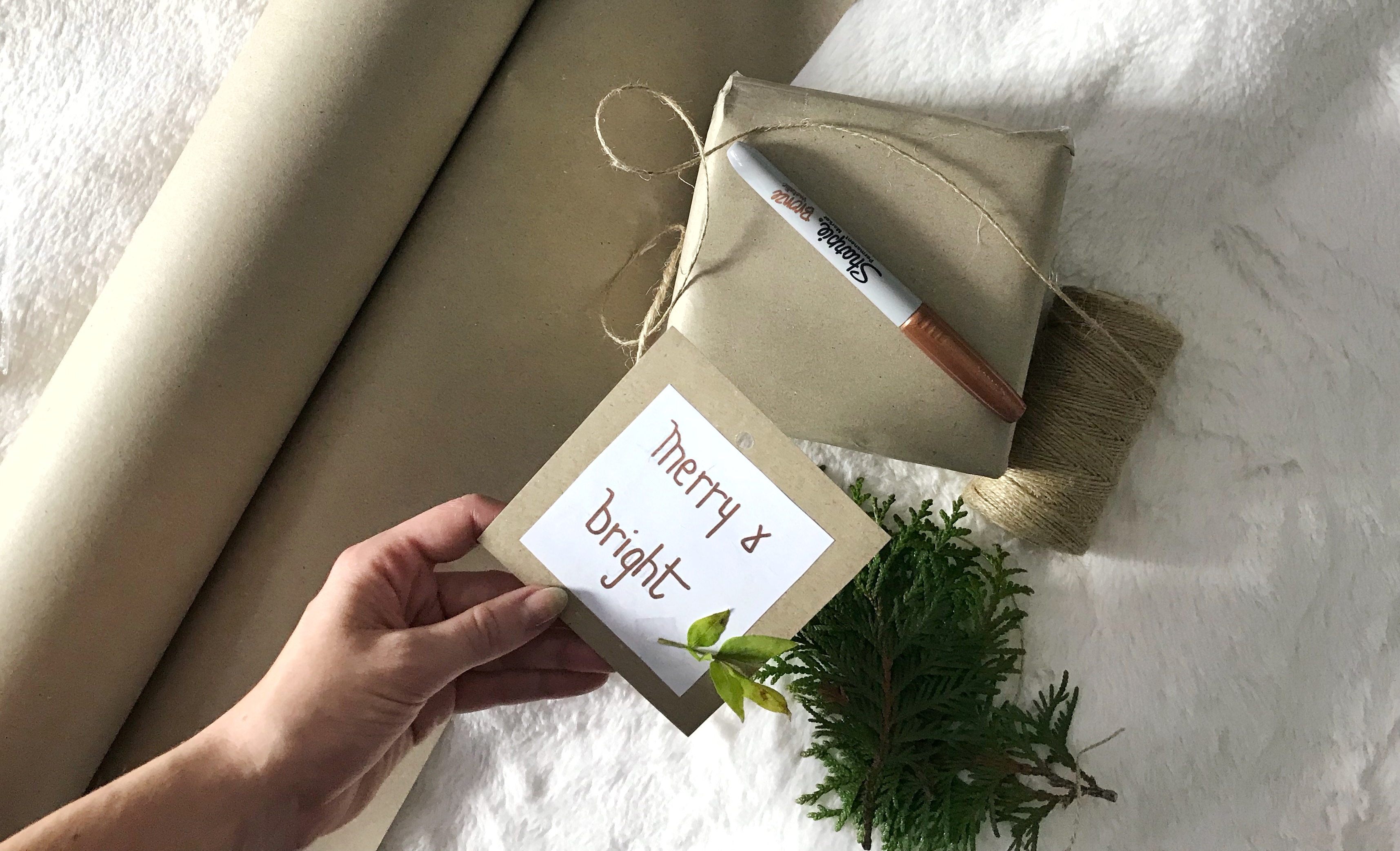 To attach the card to your parcel:
Step 1) Use a hole-punch at either end of the card.
Step 2) Thread the jute string through and round your parcel.
You can wrap the string however you wish but for a rustic and unrefined look, we decided to wrap the rest of the string around one side.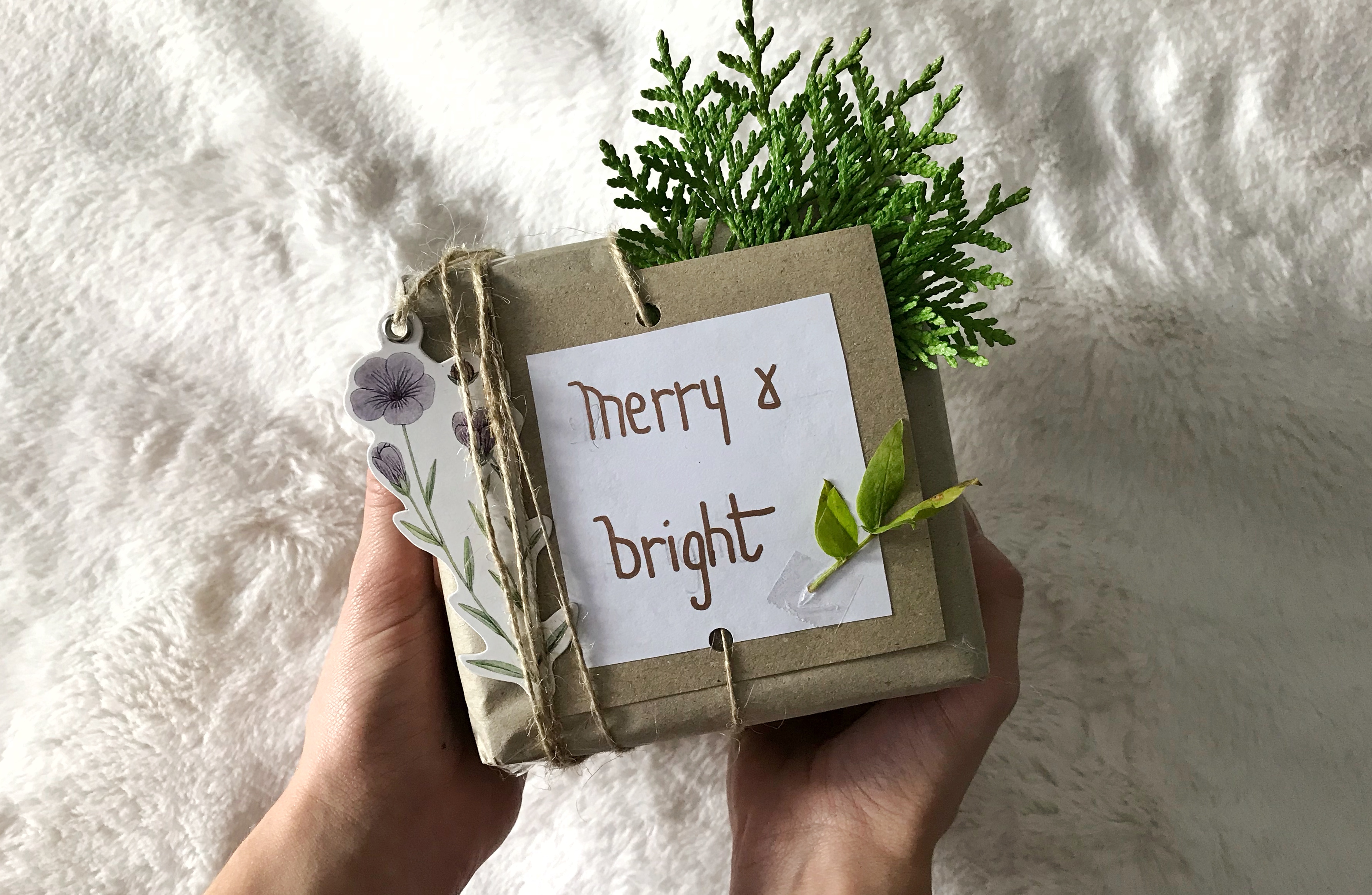 For the finishing touch, add your greenery by tucking it underneath the card. Don't forget to add the gift tag to your parcel to ensure your present makes its way to the right recipient!
Metallic Monochrome
Nothing feels more festive than glitter and gold, which is why we love this look for creating some luxury this Christmas! Inspired by our Metallic Monochrome collection, this gift wrap is put together using:
Black ribbon
Gold leaf ribbon
White wrapping paper
We also included our Black Bauble with Gold Star Sequins as an optional extra!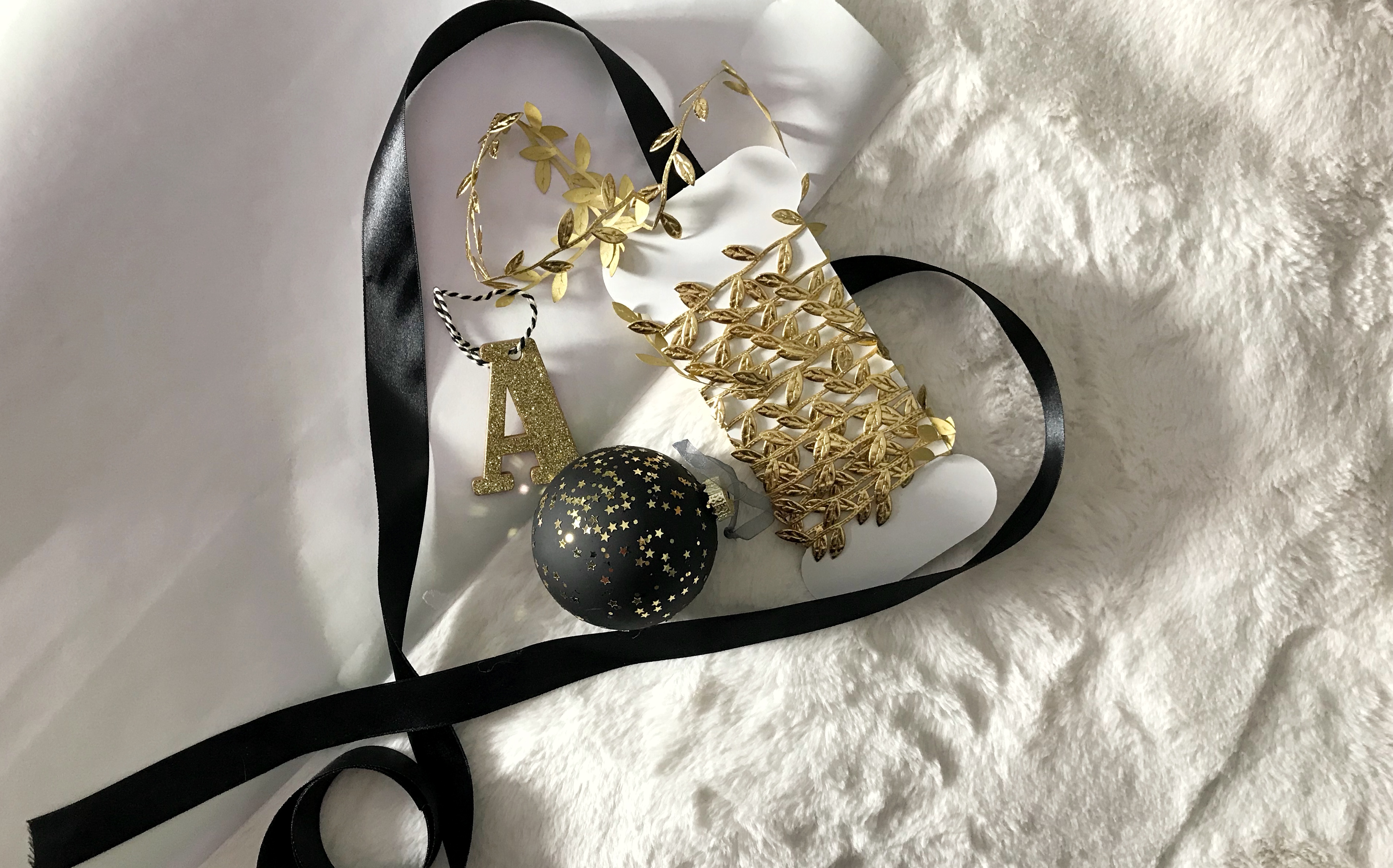 Baubles aren't just for trees; For larger gifts, they can make a lovely and unique addition to your gift wrap.
Once our present was wrapped with the white paper, we chose to use more of the black ribbon and less of the leaves to create a subtle touch of gold, but this can be done in a variety of ways!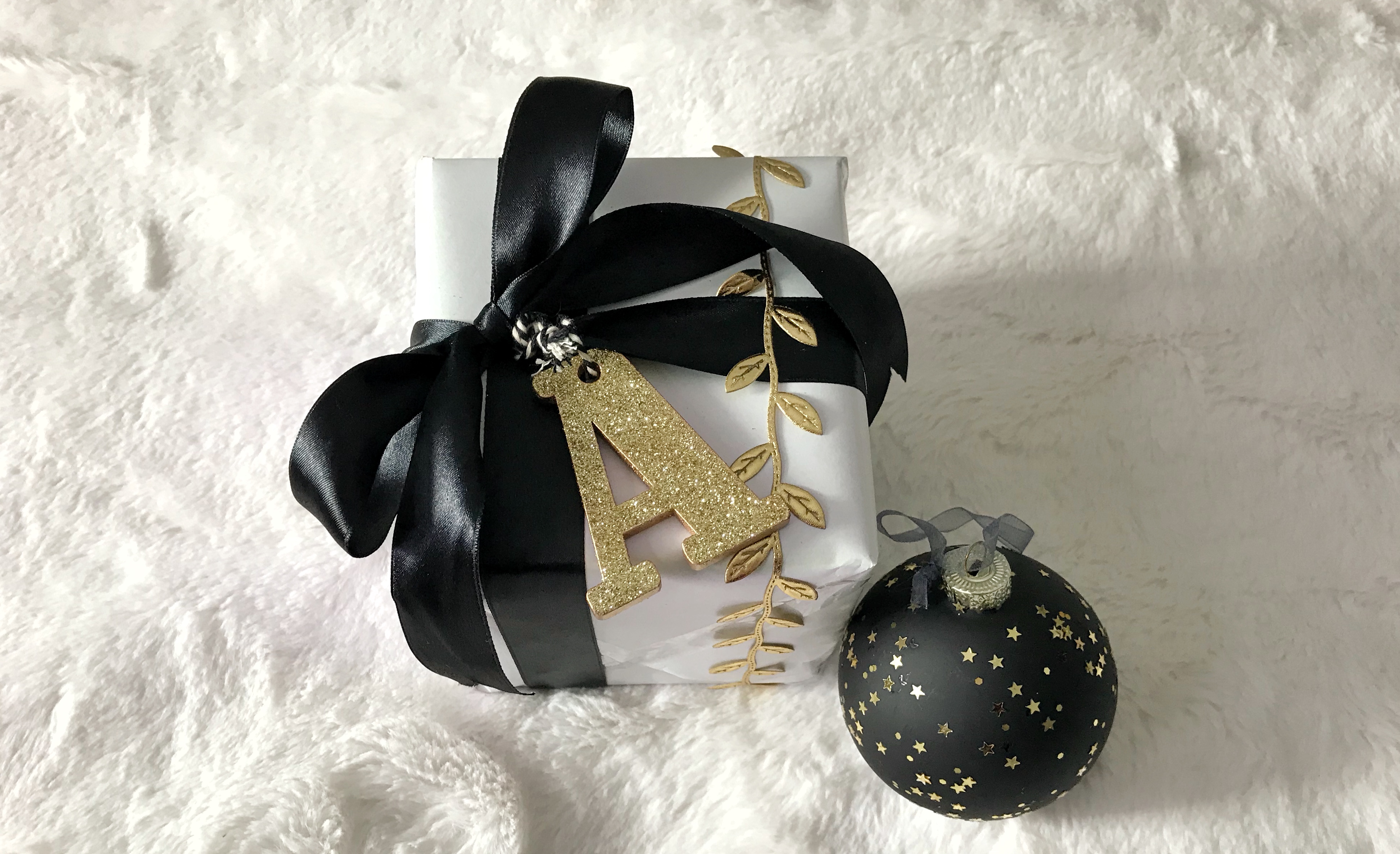 We also love this use of our Gold Glitter Letter A. Like the bauble, this accessory is so much more than a tree decoration! This glistening letter is an eye-catching and unique way to personalise your gifts rather than conventional gift tags.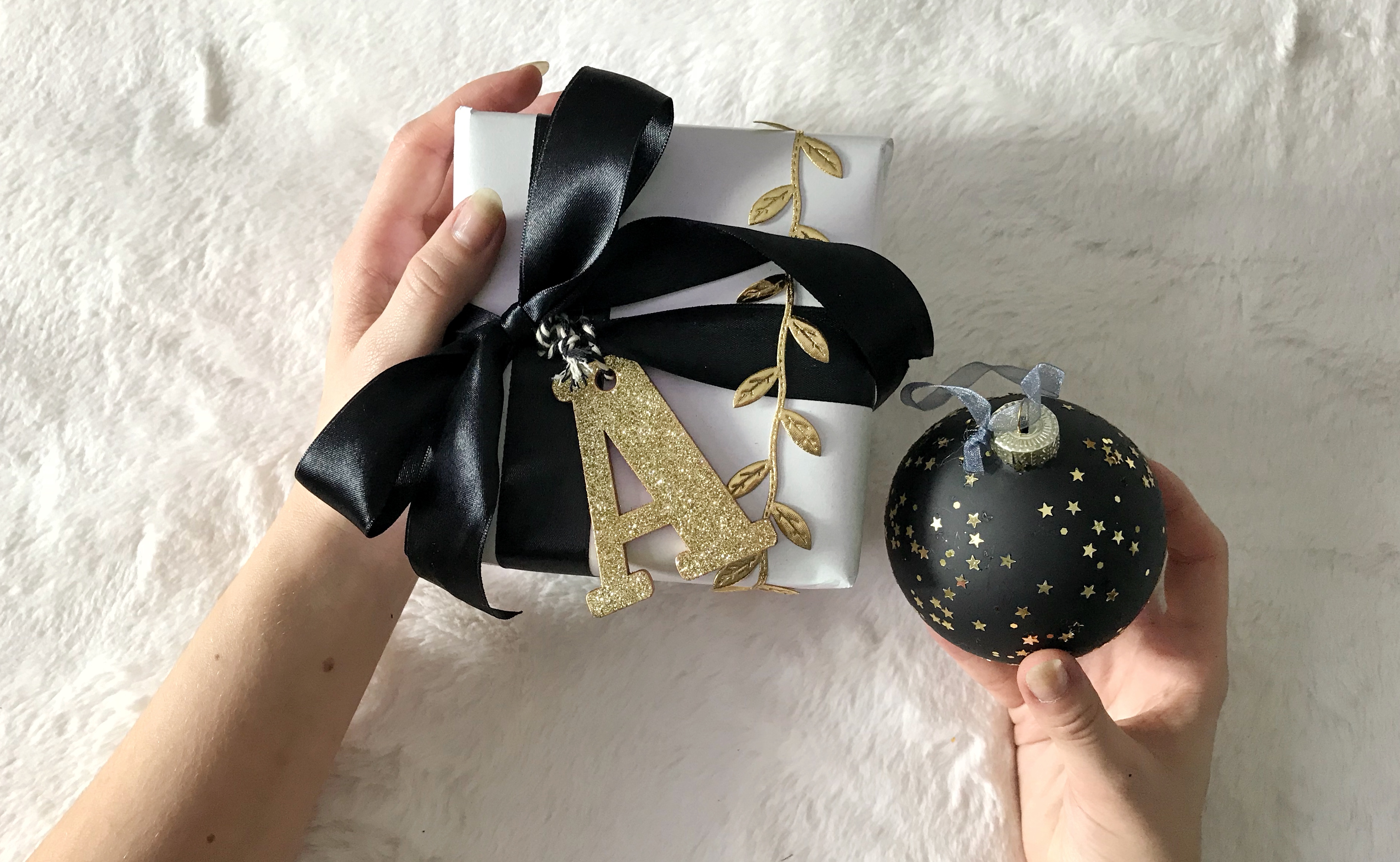 Lima Llama
Ahhh the loveable llama! We couldn't resist creating a look for our favourite fluffy friend. Inspired by our Llama collection and more specifically our Festive Llama Hanging Decoration, we created this cute gift wrap idea, featuring a cheeky cactus of course!
To bring this parcel to life we've used:
Multicoloured pom pom ribbons
Brown paper
Cute little tassels - get creative with colour!
For larger parcels, you could include a llama hanging decoration by threading through the ribbon! But in this example, he's just there to inspire us.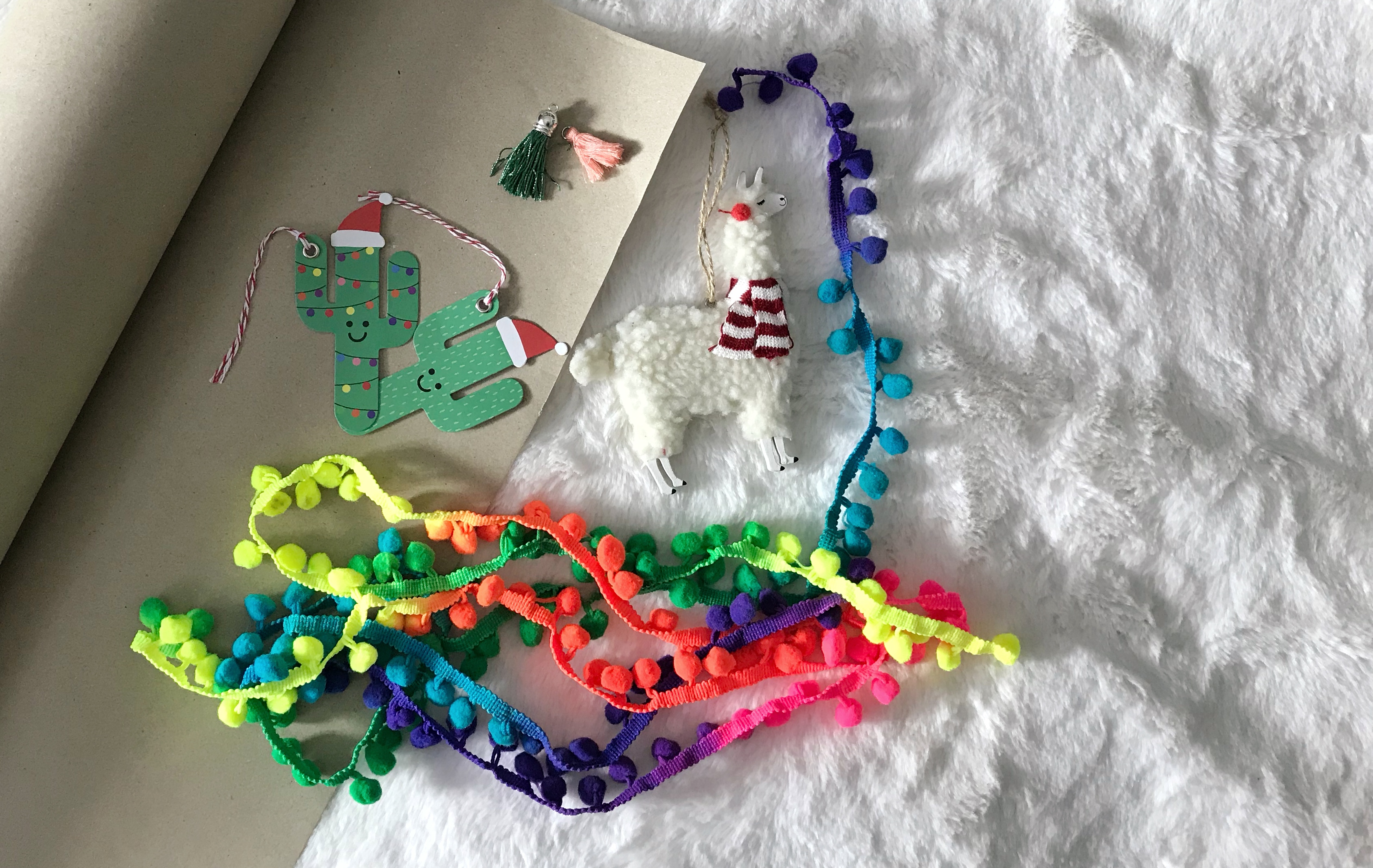 To make those pom poms pop:
Step 1) Wrap half the pom pom ribbon twice around the brown paper parcel and cut the excess
Step 2) Set aside the other half of the ribbon to create individual pom poms
Step 3) Fold small sections of sticky tape in on itself a few times to ensure it's small enough to be hidden by the pom pom
Step 4) Cut each pom pom off the ribbon and place on top of the squares of stuck-on sticky tape (with some pressure)
You can stick these all over the parcel if you like but if you do, we recommend you accompany this task with Christmas music and some mulled wine, as this does take a bit of time (and patience)!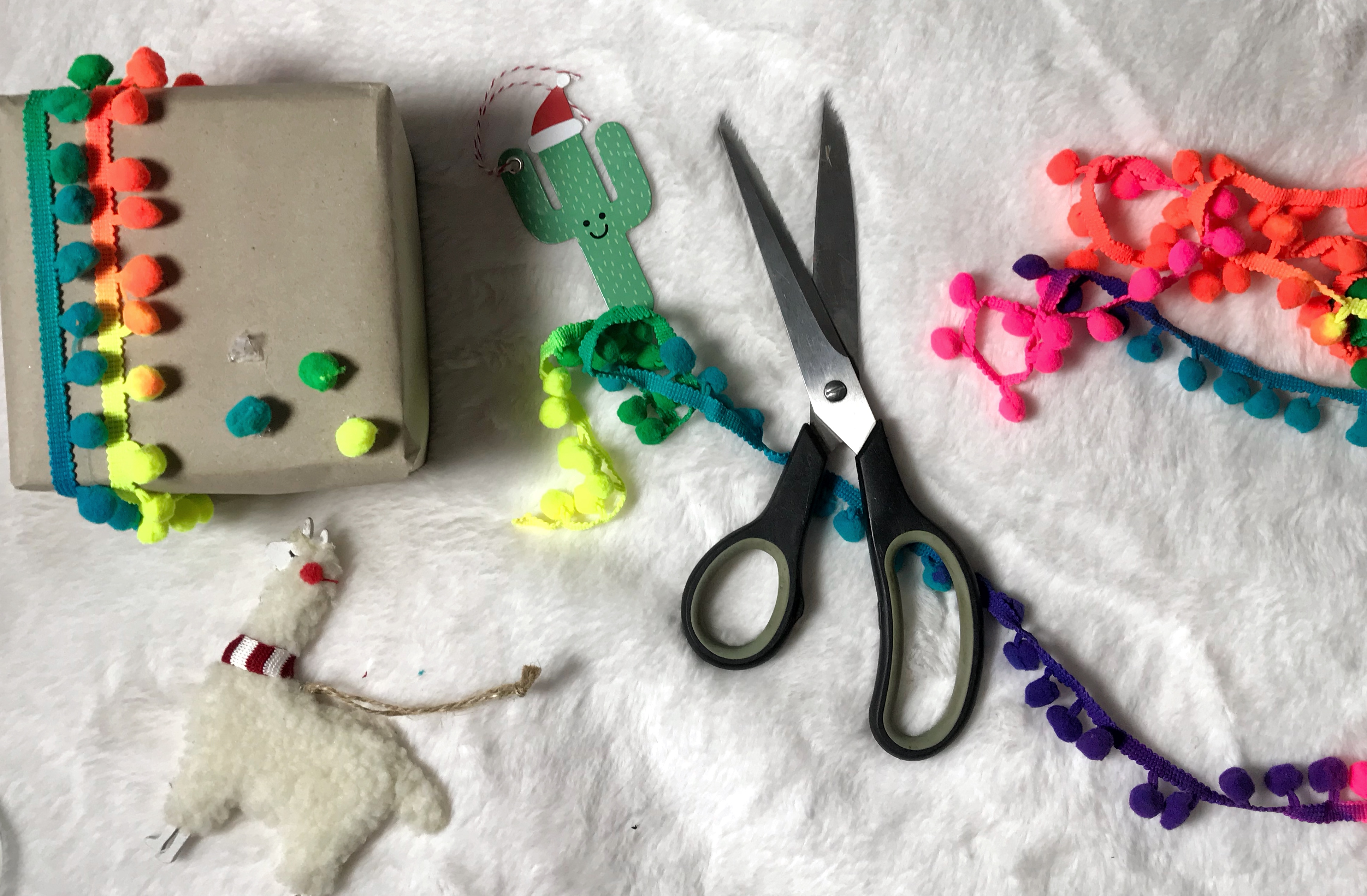 Now just add your cactus gift tag and some cute tassels and you've got yourself a llovely llama themed gift!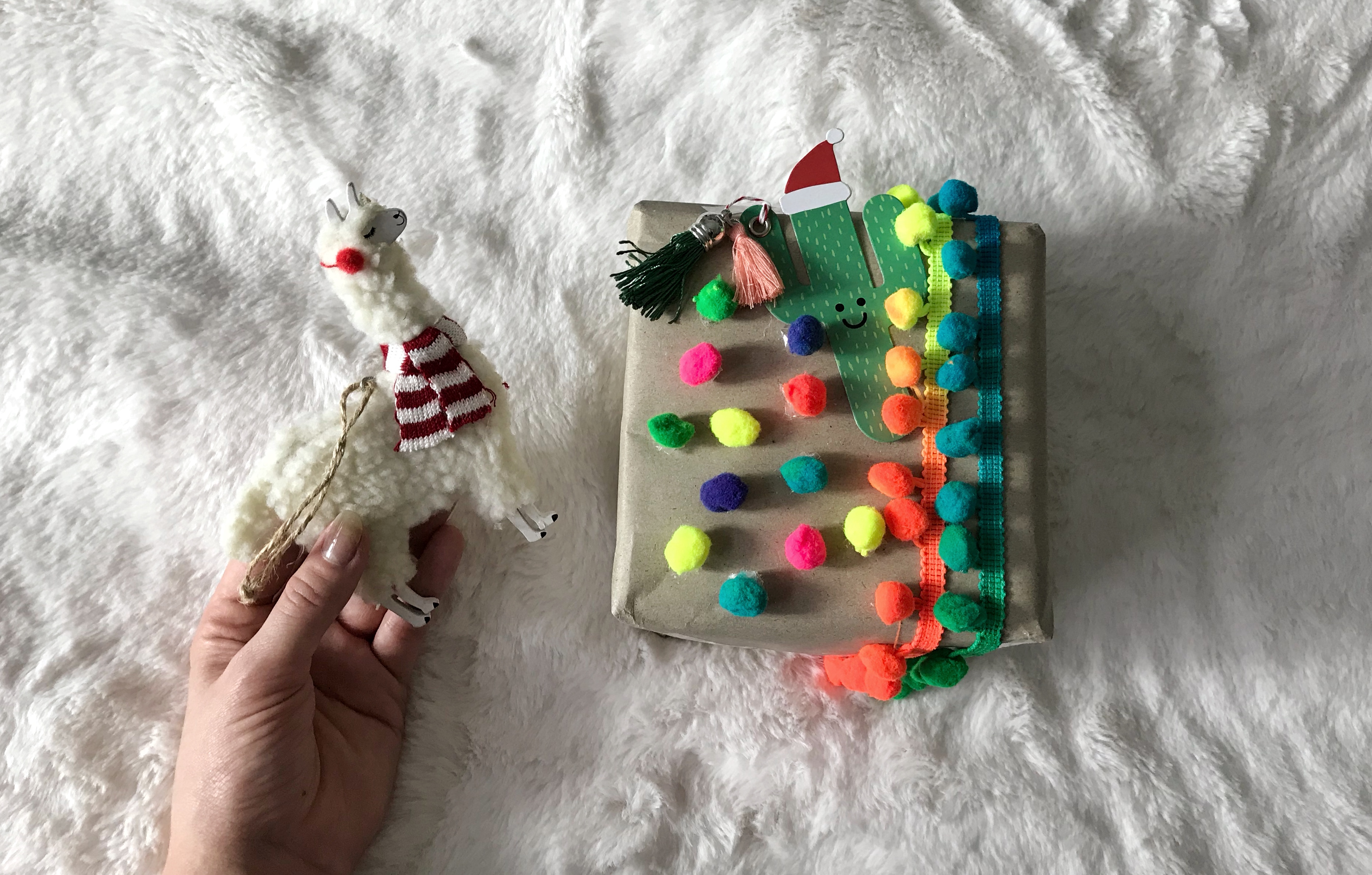 Magical Unicorn
Of course, we couldn't do a Sass & Belle Christmas gift wrap that didn't feature inspiration from our magical Unicorn collections! All you need is:
Pink or purple holographic gift wrap

Battery-operated fairy lights (yes that's right... fairy lights)

Tassels of whichever colour your heart desires!
Sparkly shredded tissue is optional but encouraged.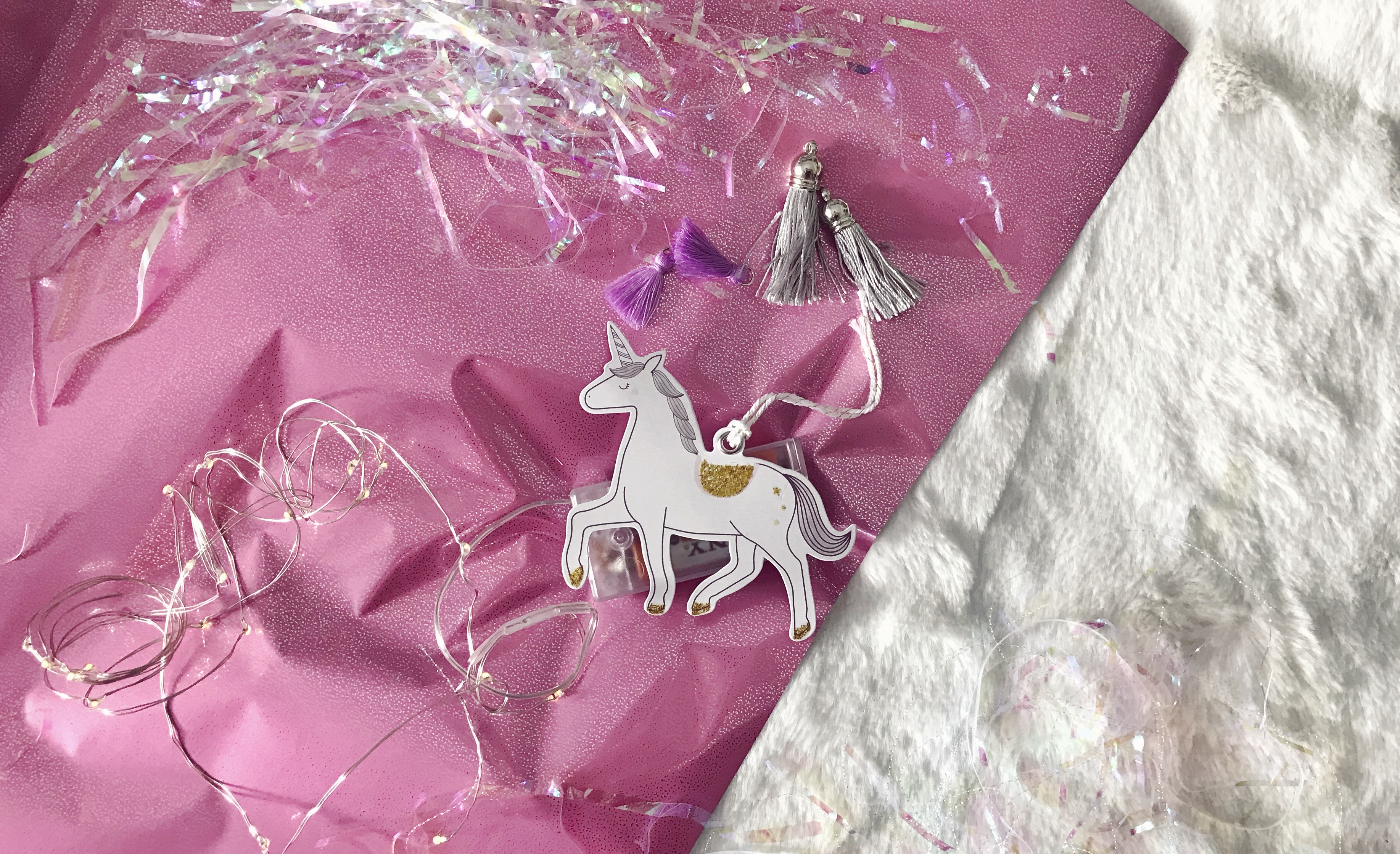 This one is delightfully easy to put together! No step-by-step needed here.
Simply wrap up your gift, wrap the fairy lights around the parcel and add our Princess Unicorn Gift Tag with the tassels for a little extra fun!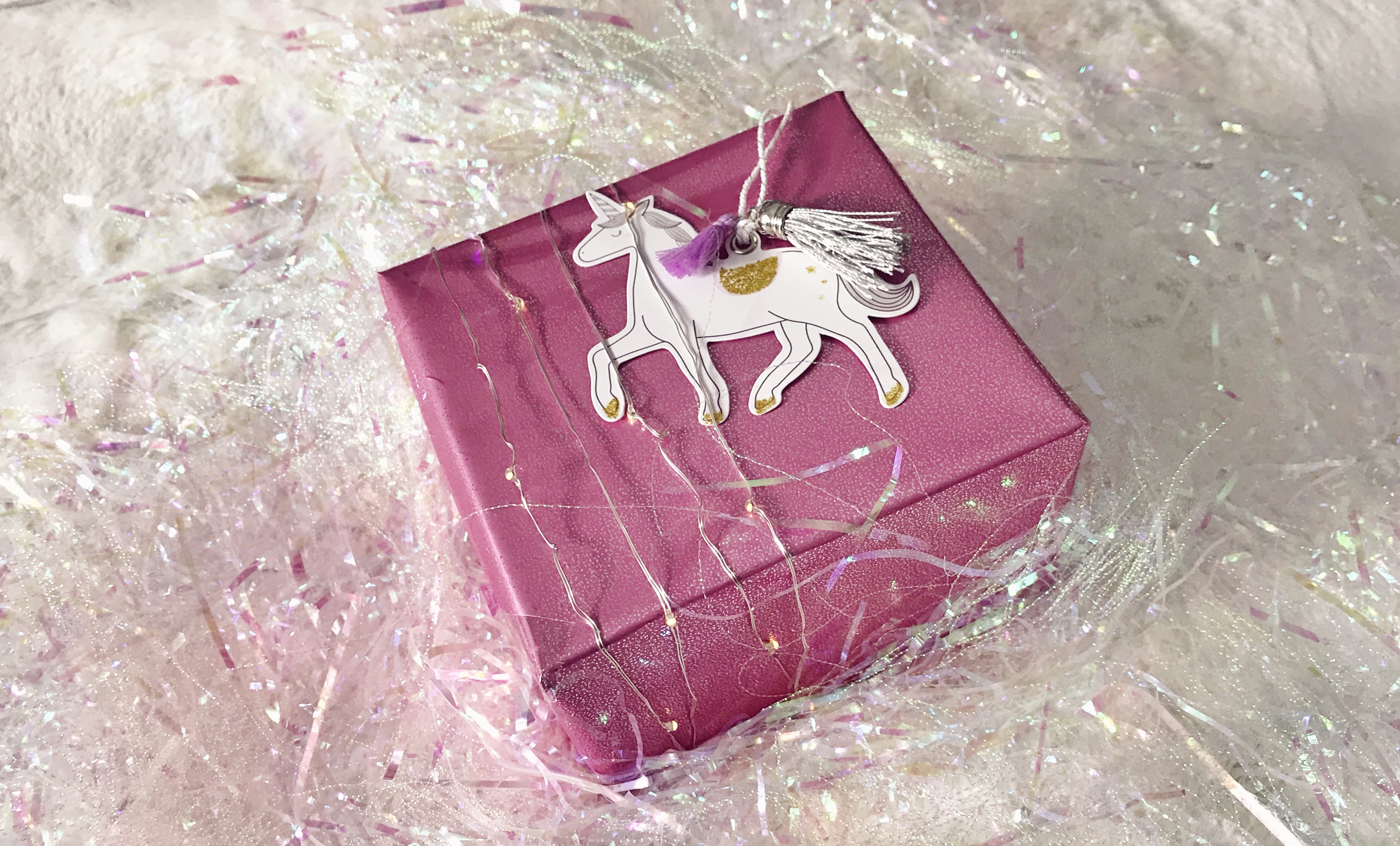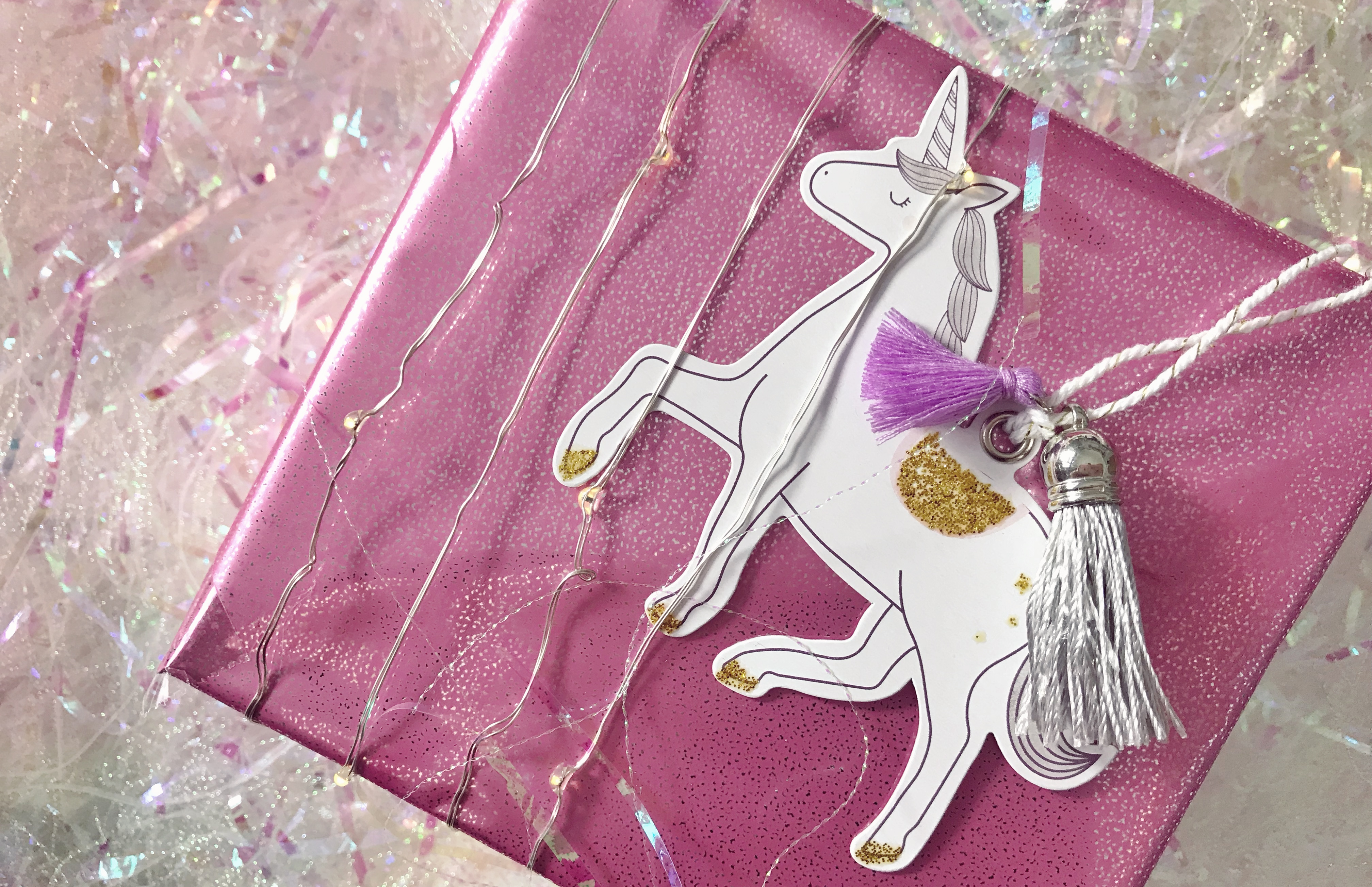 And there you have it!
These four gift wrap looks are all completely different and perfect to mix and match for the different tastes and personalities of your friends and family for a fun and creative Christmas activity!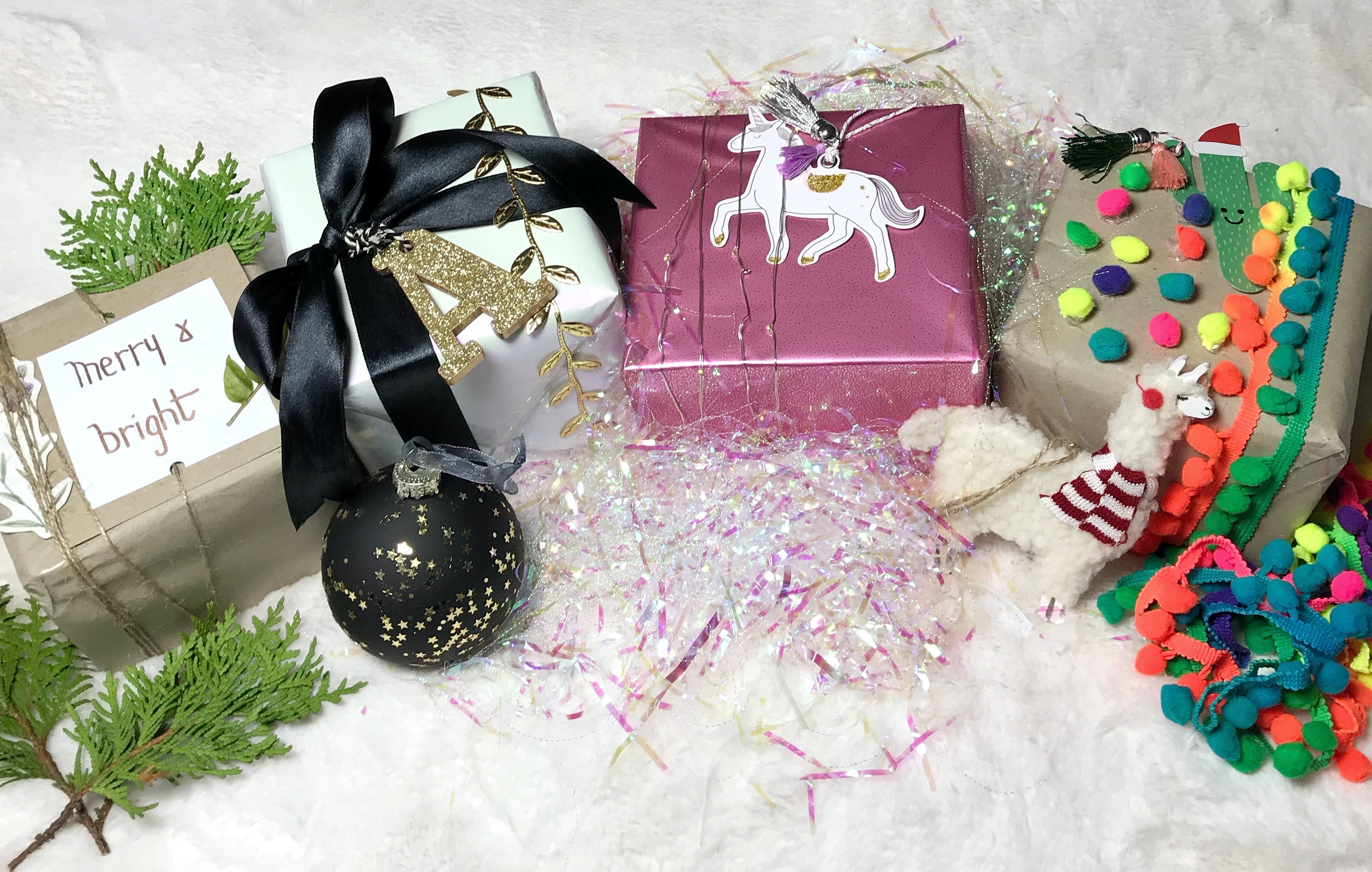 We hope these ideas have sparked your imagination! If you decide to get creative and make your very own Sass & Belle inspired gift wrap, we'd love to see it! Remember to tag us in your snaps on Facebook, Twitter & Instagram.
Need some motivation to get organised for Christmas? Check out this helpful blog post with all the tips and tricks to get you started!
Merry Christmas!